Tags
Related Posts
Share This
Placemaking in Kitsilano: An Interview with Christopher Kay and Glen Phillips
By Sean Yoon
Photos: Sean Yoon/Alan Peng/Kenta Motoike/Chris Kay/Glen Phillips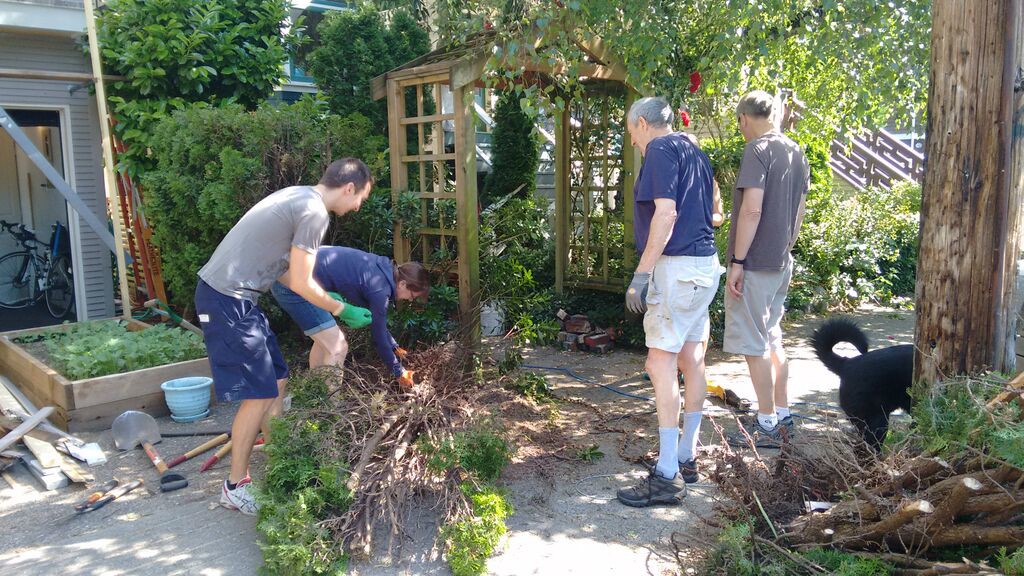 When I turned into Christopher Kay and Glen Phillips' neighbourhood on the 25th of July, I got a chance to look at how exactly placemaking (converting public space like boulevards into unique spaces of creativity) would go on to impact and shape communities. On the converted boulevard in front of Chris and Glen's duplex is a sitting area with two worn lawn chairs and a bright red parasol, along with tree cover above to hide from the sun. Right beside the sitting area is a strange hedge figure in the shape of a bear, adding a sense of quirkiness to the area and in front is a raised bed with a spot reserved for a dinosaur sculpture in the shape of a stegosaurus. Before the interview took place, I was able to relax in one of those chairs for a few minutes and I got the sense that it would be an excellent place to hang out on a hot summer afternoon. For Chris and Glen, the sitting area came to be characterized as a common room space shared with the neighbours where they could just hang out and socialize. I was able to recognize the friendship between Chris, Glen and their neighbours as a group of residents sat on the curb outside their homes, watching the interview take place and occasionally conversing with us.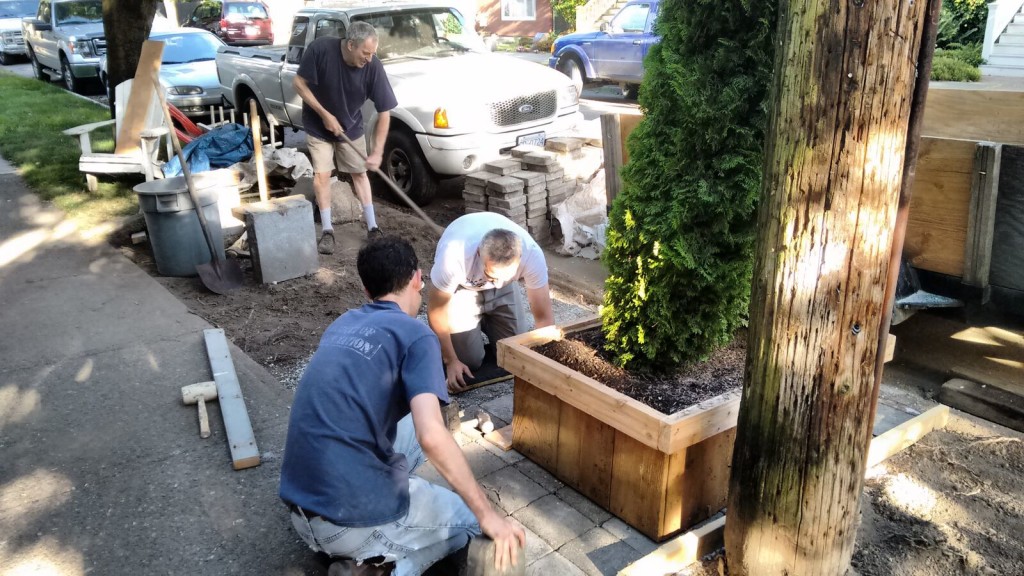 Moving from Yaletown to Kitsilano two years ago, Chris is a scientist in genetics striving for a PhD, while his partner Glen is a business owner coming from a business and science background. It was last winter back in February when Chris said to Glen, "We've got to do something weird. We've got to do something really weird. We need to make a lizard sculpture," to which Glen looked at Chris and went, "Yeah! That's a great idea." Neither Chris nor Glen is trained in the arts, but the main drive behind their project which started from that point was to expend their creative energy in a way that could introduce eccentricity to the neighborhood, as well as helping to define and strengthen the character of the community. Chris expanded on his initial thought process behind the project, as well as the idea that one does not have to be a professional artist to create art by saying, "I would say that I don't think of art as some separate endeavour or profession, I really just think of it as creativity and I think creativity is very important for everyone regardless of what they do. The art aspect of the place was really to engage with creative energies despite us not being professional artists."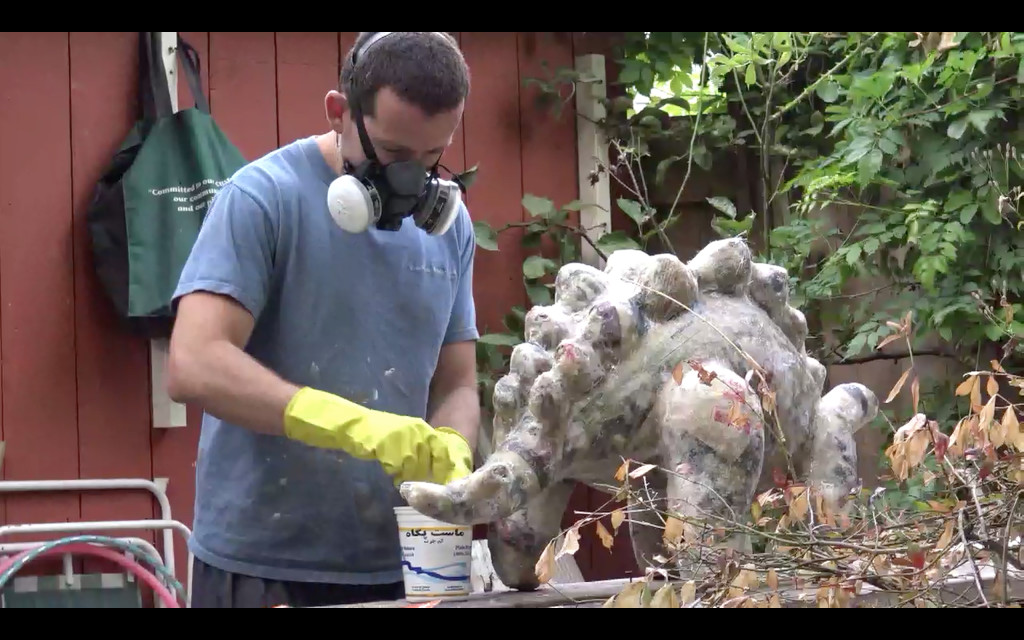 Undeniably being the centerpiece of the project, the stegosaurus sculpture was still a work in progress when I visited. For Chris and Glen, making the sculpture proved to be a challenge in the planning stage as Glen wondered if it should be built out of cement by putting it all together with pieces of cement and patting it into shape. However, Glen came up with the idea of shopping around online for a blow up dinosaur/lizard and ended up finding the stegosaurus. The next issue was how to actually make that surface hard; tile could not be applied directly to the surface because with temperature changes it would start to crack and disintegrate, so it needed a hard template to work with, which incited the idea of using paper-mache and waterproofing it by applying fiberglass, which you can see Glen doing below.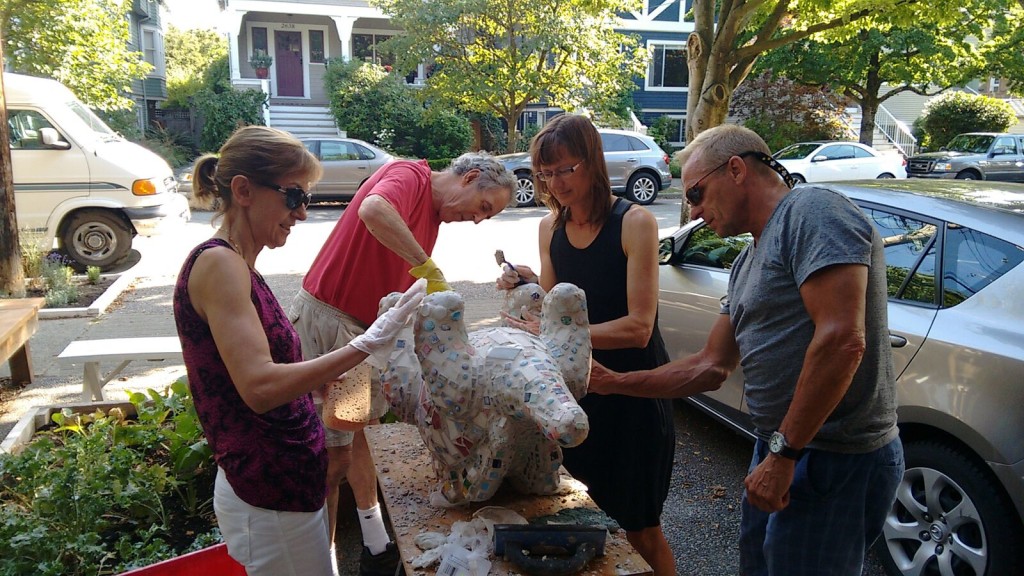 Throughout the development of the project, I was amazed to hear of the high level of enthusiasm and sharing of knowledge that took place with the other residents of the area. One neighbour named Michael is a contractor, while another who is also named Chris is a landscape planner who had helped Chris and Glen with the project immensely. Despite the uncertainty of change and the possibility of having an undesirable product, the residents of the area as a whole had participated enthusiastically, which in my mind, is the largest reason why the project had succeeded. The project had begun with the conceptualization done by Chris and Glen, but would really take off with the assistance of the neighbourhood.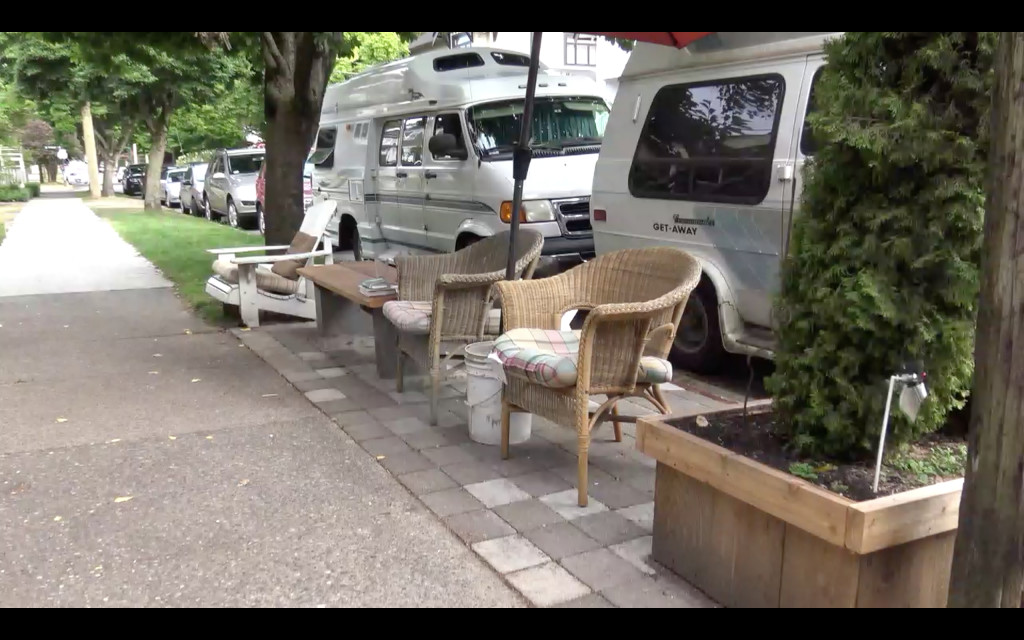 For Chris, the project expanded what the definition of a home is, saying that "I think a lot of people are used to home being behind the front door. There's the outside world and a little sanctuary inside their home and really I feel like I'm home by the time I start to get to the block. When I cut around the corner and I see people chatting away in the common space I'm like, 'Oh, I'm home.' This project has really shifted my thinking about my neighborhood, my personal space and what is home versus what is not; it's much more ambiguous now and a bigger concept. Glen added his own thoughts which were aligned with Chris', saying, "I think also when you feel that you're really connected to a neighborhood, you get the feeling that this is a space where I want to live. I don't see myself ever leaving and my neighbors are feeling that way as well."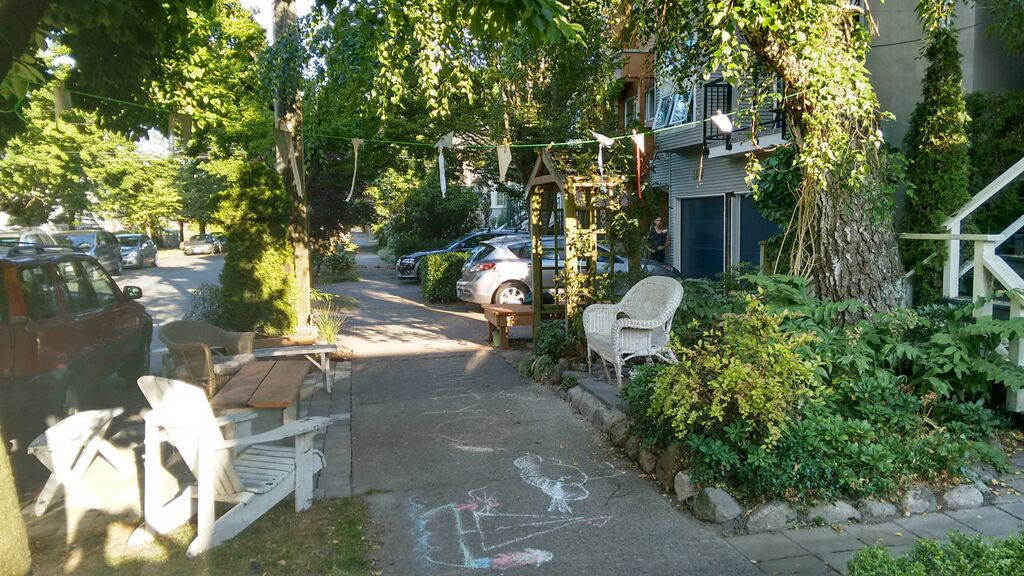 Ultimately, this project embodies what placemaking is about; converting public, socially closed spaces into creative spaces where people can relax, socially interact and develop relationships with each other.
If you are interested to experience the space for yourself, you can visit it at 2637 West 7th Avenue.