Jan

08
Tags
Related Posts
Share This
Printmaking Across the Pacific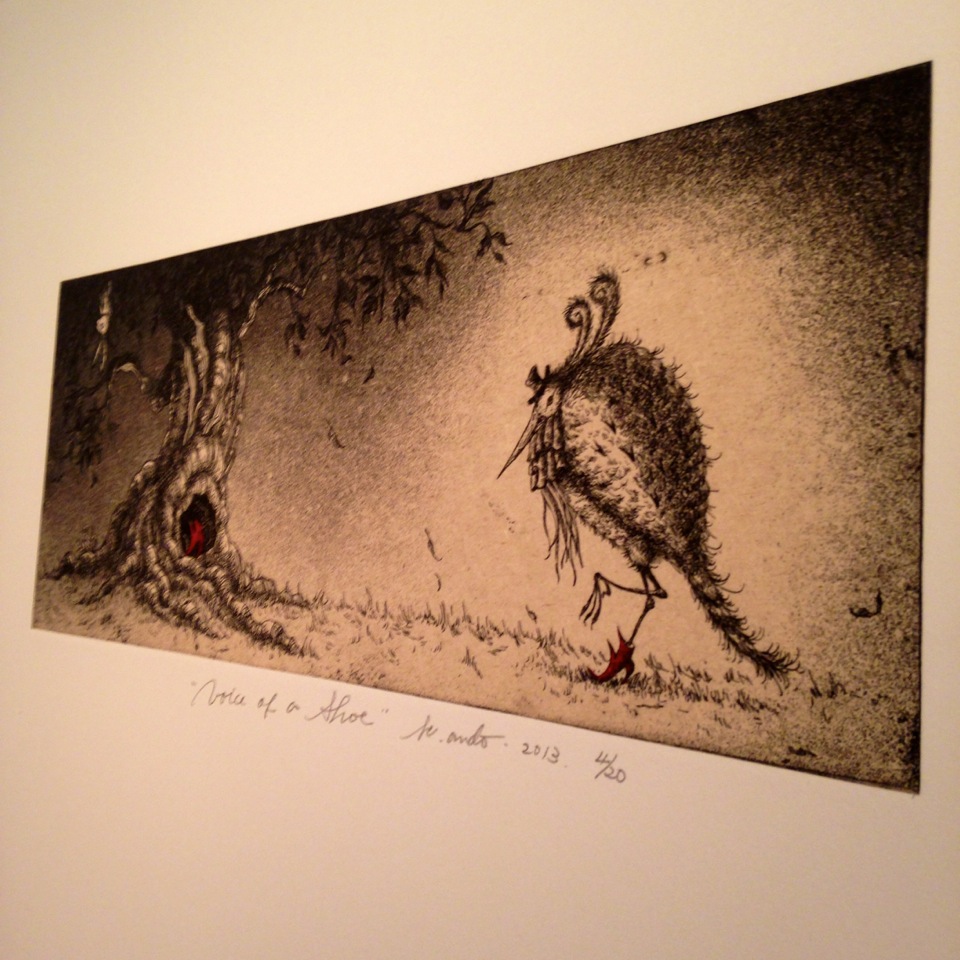 By Haley Cameron
Photo Courtesy of Mariko Ando
When Mariko Ando first moved to Vancouver fifteen years ago, she craved a local network, a connection to her new home. In the end it was art that led her to the community she was searching for, shaping her career and her life for the better.
Mariko first picked up printmaking at college, back in Japan. She loved the art form, but recognized that it was a difficult one to pursue. "Printmaking requires a studio, chemicals, a press machine…" at eighteen she chose to continue on with other artistic outlets, including drawing and acrylic painting. She landed a job at a magazine where she illustrated for the advertising department, offering a steady income and a means to develop her skills. "In Japan it's more common to use illustrations everywhere," explains Mariko of her role in graphic design. "Our company was huge, the Japanese economy was so good at that time; I was always busy with work."
When Mariko and her husband relocated to Canada, she assumed the same publishing opportunities would exist. She quickly learned that wasn't the case. It made the move to Vancouver more difficult. "I didn't have a great job, I don't have kids, I wasn't connecting with people," she explains. Having always maintained an interest in printmaking, local artists suggested she approach the Malaspina Printmakers Society on Granville Island. "That really changed my life," Mariko shares, honestly. "I had bought a press machine, but I returned it right away and started to work in their studio."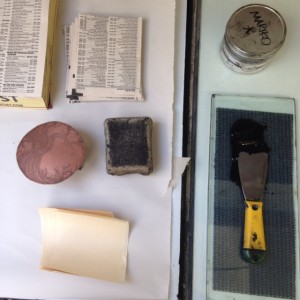 The Malaspina Printmakers Society is a local organization that brings printmakers together to create, workshop and exhibit their work. For Mariko it was a comfortable setting in which she could ask questions, speak Japanese and learn about the process of printmaking. "I wasn't ready to show my work. It's very technically based and I had a lot to learn," she tells, as she describes the complex and laborious process of preparing copper plates with acid-disintegrated images in order to transfer ink to Japanese Gampi paper through a large press. Despite the complexity, she felt supported from the start. "People didn't know who I was," she says, "but when I showed my artwork they were supportive. I felt like I was back to who I really am."
Mariko is openly appreciative for this and other artistic communities when it comes to spreading her roots in Vancouver. "Other artists have been so friendly too," she smiles, "I really appreciate them all." Mariko lists Yukiko Onley, who operates the VisualSpace gallery on Dunbar, as a particularly influential local artist. "She hosted my first private show in 2009. It was an incredibly transformative moment in my career." Mariko has continued to work with Yukiko and learn from her vast experience. Her next exhibit at VisualSpace is planned for late March.
Having worked on set for a number of high-profile commercials, including Mattel and Hasbro toys, Crest toothpaste, Dell computers and Nissan automobiles, Mariko's career has come a long ways since her initial arrival, but it remains clear that a more creative outlet remains her priority. "I love helping peoples' happiness and imagination," she shares. "I love causing laughter." Her creative work is centered in a fantasy world. Lately her focus has been a bunny character who lives in a mystical world. One recent exhibit, Wonderland, applied this bunny motif to Lewis Carroll's beloved children's story; a fitting context for Mariko's illustrations and prints which play on logic, space and time.
Mariko's artistic impulse can be stirred by just about anything. "I find inspiration everywhere," she starts, before venturing deeper into her recurring themes and motifs. "I really love trees, for instance. I've always felt so calm and comfortable in trees. Or sometimes when I'm watching a movie a particular scene will strike me and I'll go, 'I really love this scene—I want to convey this feeling'." She describes her visual aesthetic as "not too spooky, not too cute," which seems the perfect explanation. Mariko lists Monty Python and black humour among her influences; with a particular love for the off-kilter and the whimsical an evident common thread throughout her work.

Whether collaborating with North Vancouver artists on an exhibit, working with the Malaspina group the first welcomed her, connecting with Vancouver's community engagement leaders regarding artistic inclusion, or expanding her own social circles in Burnaby, one thing is certain: Mariko continues to successfully spread her roots through local communities—much like those trees that inspire her.
Here is the information of her next upcoming exhibition:
Mariko Ando Solo Exhibition
3352 Dunbar St. Vancouver BC V6S 2C1
604-559-0576
27th March – 6th April 2015
Opening Reception: March 28th Sat. 1-6pm