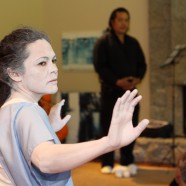 Jun

04
Tags
Related Posts
Share This
Eat, Breathe, Dance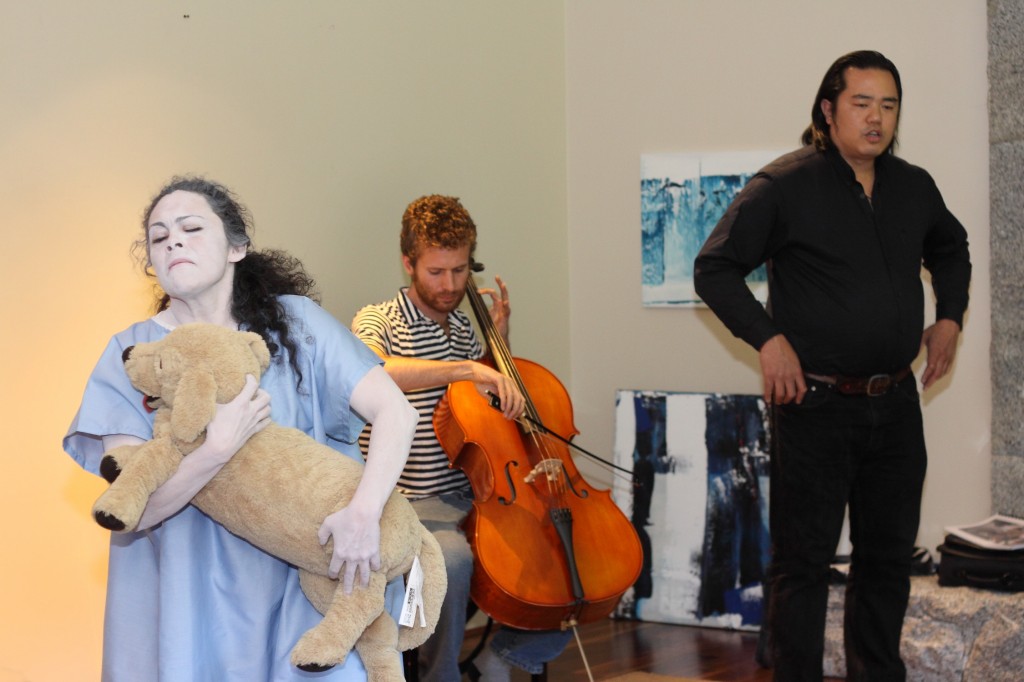 By Haley Cameron
Photos by Lydia Nagai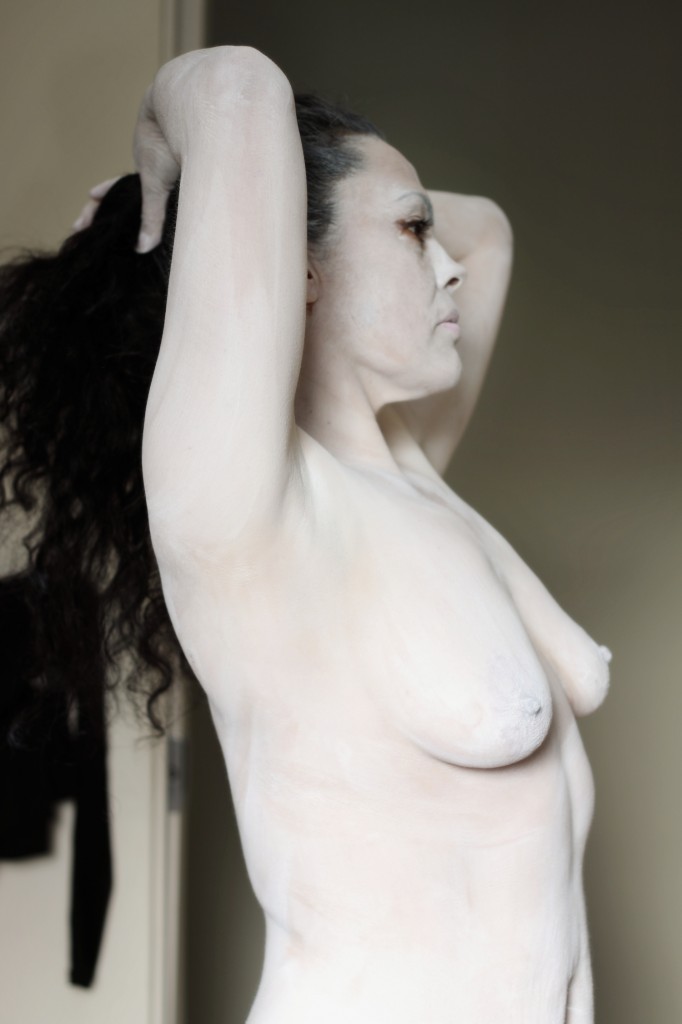 For Salomé Nieto, dance is not just a career. "It's my oxygen," says the Butoh dancer. Twenty one years ago when her ex-husband asked her to relocate to Canada she agreed under a single condition. "I told him that if I could dance in Canada I would go." Luckily the answer was yes and she has called Vancouver home ever since.
Salomé's stylistic focus is initially surprising. The 47-year-old hailing from Mexico City calls herself a Butoh dancer, a post-war genre originating in Japan, however this was not always the case. "I was trained in contemporary dance with a traditional Western background," she explains. It was Kokoro Dance, a local company she worked with upon her arrival in 1992, that introduced her to the modern Japanese style.
"I've spent a lot of years trying to show diversity but I am ultimately most comfortable with Butoh." According to Salomé, Butoh deals with themes of humanity, fragility, renewal, and constant transformation. Translated as "firm step into the ground with arms opening away", she explains that it is the strong sense of expression that spoke to her. "I love the imagery, the focus on sensation," she says. When I point out that her arms haven't stopped moving since we sat down to talk she laughs and tells me, "My thoughts are bigger than the words I have."
Butoh has taken much of the world by storm. Salomé says she is continually amazed just how much the art form is appreciated worldwide, citing that South and Central America, Europe and Asia are all incredibly supportive of the genre. "I haven't necessarily found my place in Vancouver," says the local dancer who does most of her collaboration internationally. "It isn't necessarily a bad thing or a good thing. But regardless Vancouver is ultimately my home."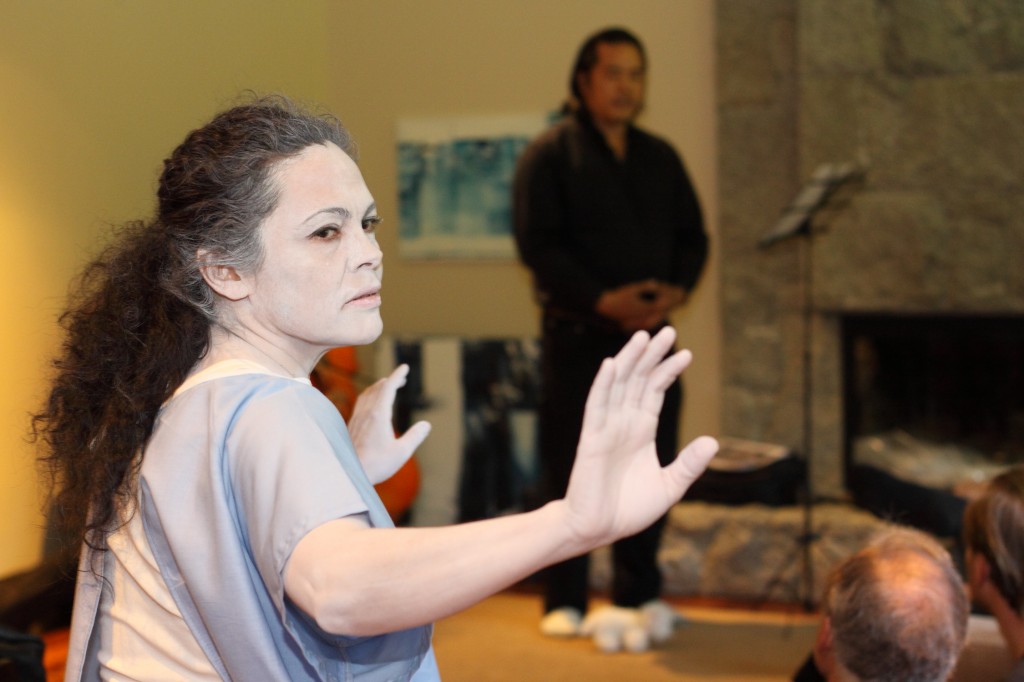 This global context is referenced thematically in her work, which confronts the imposition of culture that occurs around the world. "My work deals largely with the recognition of differences and the consideration of how we acquire them. In the end we are all just the same: human." As important as these perspectives remain to Salomé, she maintains that her approach is not critical. "It is always a commentary of society," she says. "Not a criticism."
Her work ends up being as much an internal exploration as it is a global one, and she believes that Butoh is the perfect vessel for introspective work. "It is a dance that transcends the codification of movement and objectification of beauty. It allows the body to speak the truth by returning to and reflecting upon itself," she says.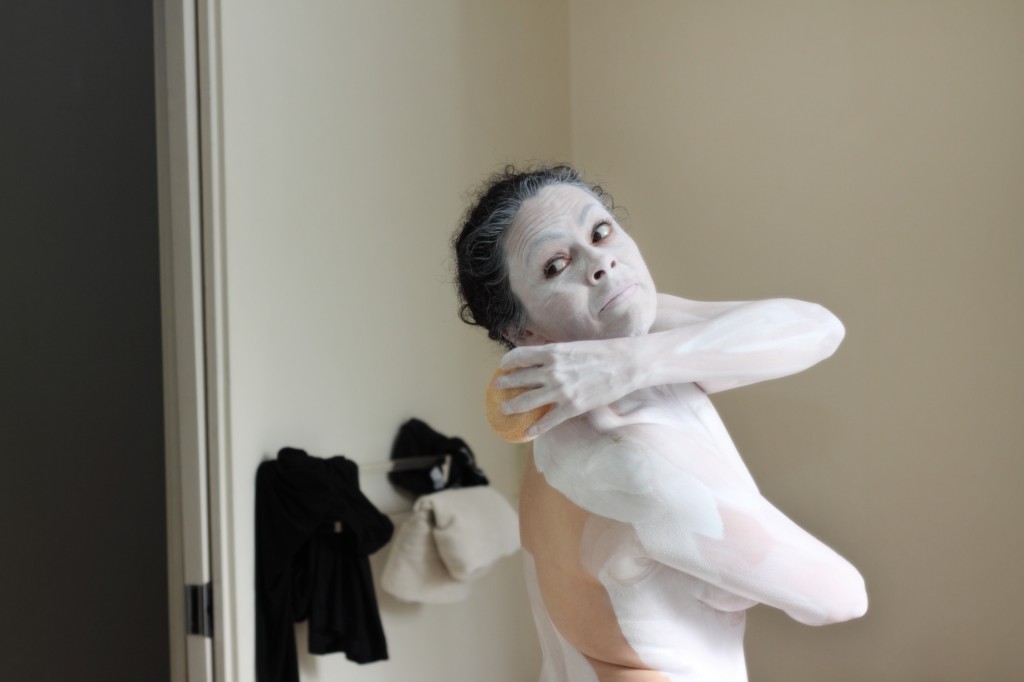 This self-awareness has become particularly central to her work. Having dedicated most of her career to the vision and choreography of others, she began working on her own production, Camino al Tepeyac, in 2011. It is a chance to share her own stories and perspectives. "It's my time to give something, to say something."
She has been expanding the piece, originally commissioned with a strict fifteen minute time allotment, ever since its enormously successful debut at the 2013 Vancouver International Dance Festival. It has been an exercise in finding her voice – an honest intention despite her admittance that it sounds cliché. "I don't want to wear Butoh as a fashion or a fad. Honesty is important, and to me Butoh is second nature."
Camino uses the Japanese dance genre to explore pre-hispanic myths, imposed Catholicism, and other ritualistic traditions that have impacted her development and her behaviour. Keeping with the theme of a return to one's roots, it was throughout the creation of Camino that she reclaimed her maiden name, Nieto.
Her work has been a source of self-discovery for many years. While writing summaries and profiles for various grant applications she realized that she identified first and foremost as a Canadian. "I am a Canadian artist with Mexican background," she affirms. "I've worked hard for it and I deserve it." And while she argues that her art is never about her, she says that the process is always a moving one. "It's made me richer and better."
This sense of gratitude is evident beyond her personal connection to Camino. She describes Kazuo Ohno, the founder of Butoh, with the reverence one would display to a holy teacher. "He literally danced until he died, with his son helping to move his limbs at the end," she explains of Butoh's leader who didn't achieve international recognition until he was 70 years old.
His story provides inspiration for Salomé, who is nowhere near ready to give up her primary artistic outlet. Yet while she shares her most heartfelt aspirations, she is careful not to place too much emphasis on attaining specific goals. "What is meant to be will come to me," she imparts with calm confidence.
So far this year that includes a number of incredible opportunities. She is headed to Argentina in August to present Camino in its extended form at the 2014 International Butoh Festival of Argentina, and work with Gustavo Collini-Sartor, one of Kazuo Ohno's disciples. She will also be travelling to Thailand in December for the 9th International Butoh Festival of Thailand.
She hopes to return to Mexico, dance in Germany, and participate at the esteemed Cervantino festival in Guanajuato, Mexico as well as the 2016 Festival in Colombia, however she plans her schedule very carefully. "I typically do one big festival per year. I don't have the luxury of performing constantly," Salomé says, describing her role as Performing Arts Programmer for the dance department at the Shadbolt Centre for the Arts.
"I've always juggled being a full-time instructor and a full-time dancer. Stability and job security are important for me and for my family," explains the mother of three – all of whom have their own unique creative intuitions.
And while the avid performer wishes she could focus on this aspect of her work ("I would call myself a performer even ahead of a dancer"), she also appreciates the lifestyle she has forged. "This is my path; this is how I feel comfortable. I'm a mother, but I'm also a dancer and I'll be a dancer until I die."
Camino al Tepeyac can be seen locally this fall at the Shadbolt Centre in Deer Lake from November 19-22.