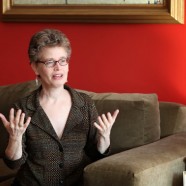 Mar

13
Tags
Related Posts
Share This
Then and now – Olivia Fermi on how women respond to the Manhattan project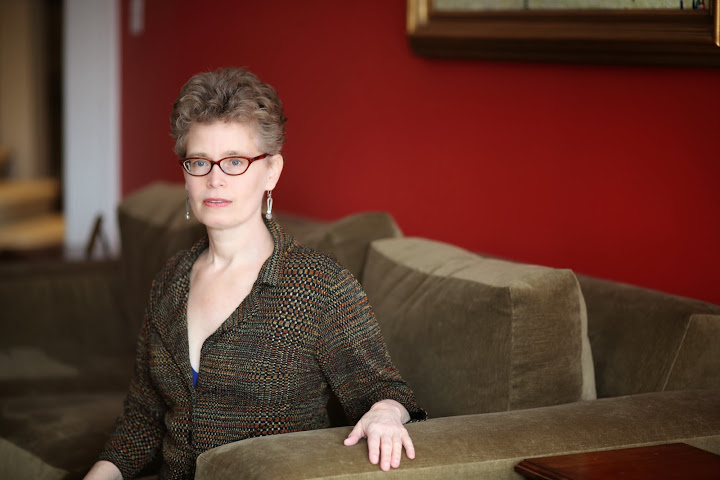 By Katja De Bock
Photos by Noriko Nasu-Tidball
On July 16, 1945, an unprecedented explosion shattered the desert at the Trinity site, near AlamogordoNew Mexico. Two months after the defeat of Nazi Germany, the Allies' (USA, Great Britain and Canada) secret nuclear weapon development group, code-named the Manhattan Project, detonated a test nuclear weapon, nicknamed The Gadget. The detonation would go into history as the birth of the atomic age. Only weeks later, the bombings on Hiroshima and Nagasaki would mean the end of the Second World War, but also the death of hundreds of thousands of Japanese citizens and the destruction of two cities.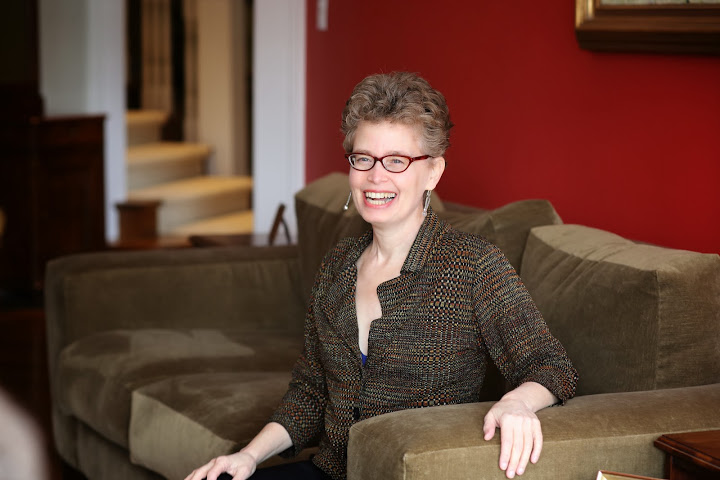 Olivia Fermi, a Vancouver-based counselor, coach and consultant, is intimately connected to The Manhattan Project: Her grandfather, Nobel prize laureate Enrico Fermi, was a physicist working with Robert Oppenheimer. He worked at the heart of the top-secret effort to build the first atomic bombs.
On March 3, 2014, Olivia Fermi will speak in Denver, Colorado at the American Physical Society, an organization of physicists worldwide. She was invited to speak specifically about the point of view of women related to the Manhattan Project. (Go to her Talk in Denver, CO: https://www.youtube.com/watch?v=jtuNtscCB5Y)
She decided to talk about two remarkable women whose connection to the Manhattan Project inspired them to respond and become community visionaries and leaders. They are Fermi's grandmother Laura Fermi, wife of Enrico, and Los Alamos community leader Marian Naranjo.
For Kerrisdale Playbook, Olivia Fermi offers a sneak preview into her presentation.
Laura Fermi (1907-1977) – pioneering social and environmental leader
As a young girl, Olivia Fermi (who was born as Alice Olivia Weiner and later legally changed to her mother's maiden name) grew up in a family with stories of the brilliant grandfather she never knew.
However, her grandmother, Laura Fermi, who studied science in Rome and, being Jewish, had to leave fascist Italy in 1939, was a present and future oriented woman, who chose to be active in the community, rather than dwell on the past.
Olivia Fermi conveys a telling anecdote about the secrecy surrounding Enrico's work after his arrival in America in 1939.
"By 1940, Enrico wasn't talking with my grandmother about his work anymore," she says. "And by 1942 they've moved to Chicago and one night, when the guests arrived to a party, they were congratulating Enrico and Laura didn't know why."
In fact, Enrico and his team celebrated the success of the Chicago Pile-1 project, the first nuclear reactor to achieve a self-sustaining chain reaction.
Shortly after the party, Enrico and Laura moved to Los Alamos, the principal research and design laboratory of the Manhattan Project.
Enrico had to wait until after the war before he could tell his wife what they had developed, says Olivia Fermi.
When the Smyth report was released, which declassified much of the information of the Manhattan Project, it explained the congratulations at the party.
"So as soon as this report was released, Enrico took it to my grandmother and handed it to her. And when she started to read it, all these pieces started to fall together for her," says Olivia Fermi.
Laura Fermi wrote about these events in her memoir in Atoms in the Family, which was published shortly before Enrico died of stomach cancer, a disease, which could be associated with his work on radioactivity.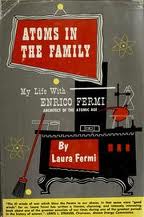 "One of his last wishes was that the book would be successful and console my grandmother," says Olivia Fermi.
A quote from one of Laura's lectures still gives Olivia Fermi goose bumps:
"But, above all, there were the moral questions. I knew scientists had hoped that the bomb would not be possible, but there it was and it had already killed and destroyed so much. Was war or science to be blamed? Should the scientists have stopped the work once they realized that a bomb was feasible? Would there always be war in the future? To these kinds of questions there is no simple answer."  — Laura Fermi, in Reminiscences of Los Alamos, 1943-1945, edited by Lawrence Badash.
Laura would explore facets of those questions in the years to follow in many other publications, including books on Galileo and Mussolini.
But Laura was also a pro-active woman. In 1959, there was no environmental movement, says Olivia Fermi. Laura and other Chicago women, who were disturbed by soot piling up on their window sills, formed an air pollution control committee and lobbied the local government for better environment regulation.
They had to educate themselves about technical matters and had to be diplomatic.
One of their citizen tools was the smoke chart, which they would hold into the sky and define the density of the smoke.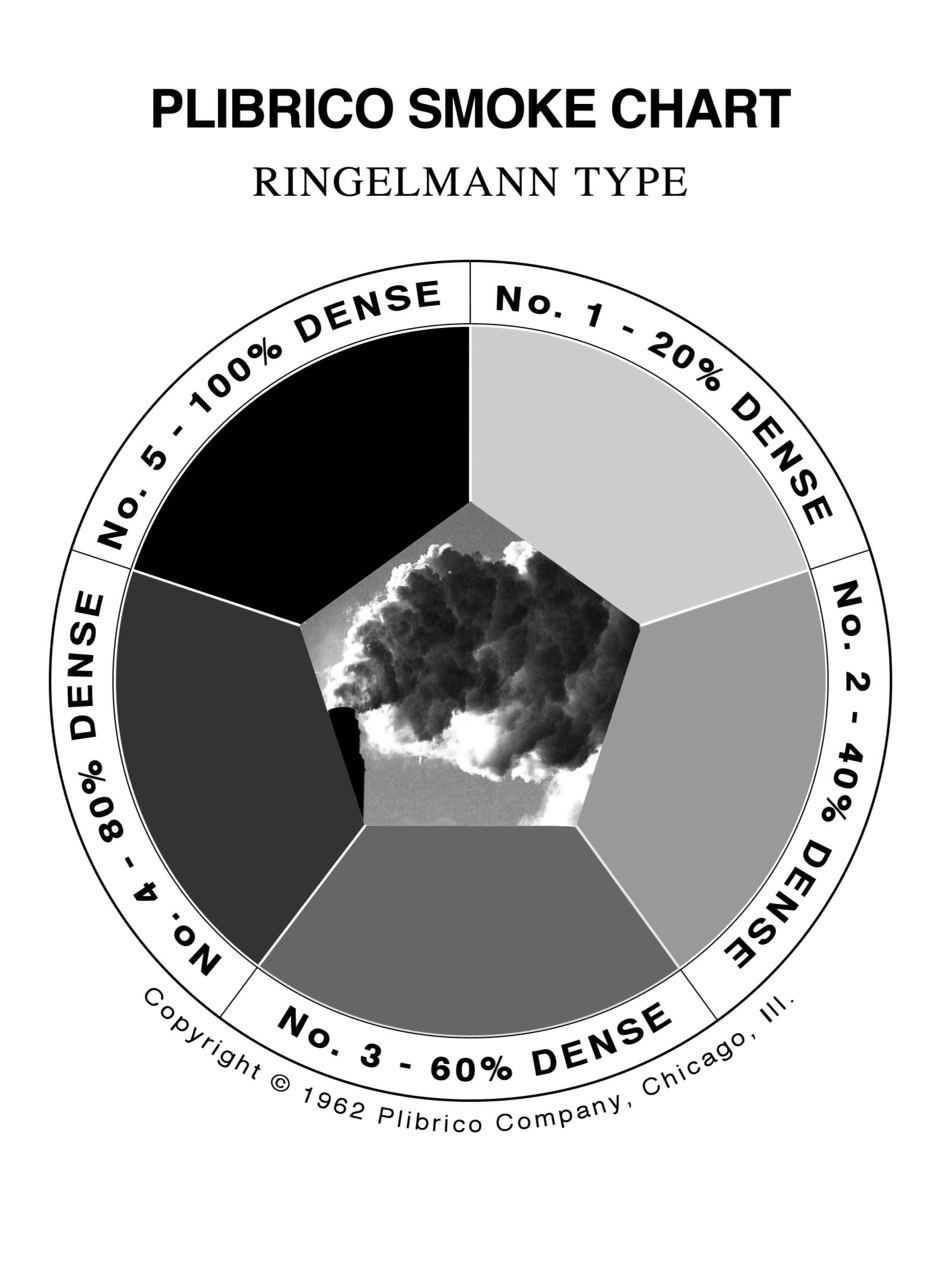 When the environmental movement took off in the 1970s, Laura Fermi focused her attention on another issue: gun violence. She started the first gun-control lobby in North America.
"My grandmother left us with quite a legacy of change, because she was at the forefront of two major movements," says Olivia Fermi. "Especially with the environmental movement, that was a turning point, when we started to notice that our technology was having an impact on the environment that we have to monitor. I see her legacy living on through that."
Marian Naranjo (1950 – ), indigenous thought leader and community advocate
Marian Naranjo is another woman whose life is closely connected with the Manhattan Project.
Olivia Fermi met Naranjo through her project the Neutron Trail, a cultural inquiry into nuclear energy, weapons and waste, in order to make wiser decisions for the present and future. In the project, which is documented in her blog, Fermi visits the people and places most impacted by what she calls "our shared nuclear legacy."
The Manhattan Project was renamed into the Los Alamos National Laboratory (LANL), and is still a scientific research institution, including, but not limited to, the exploration of nuclear weapons.
Naranjo lives near the site of LANL, in the pueblo of Santa Clara, an indigenous community well known for its handcrafted pottery.
Naranjo grew up with two cultures; on her traditional pueblo, but also on an army base, so she was exposed to mainstream North American culture and received good schooling.
Naranjo worked at LANL for a while, but decided to become a traditional potter. It was through her pottery that she became an activist.
"The pottery got her more in touch with her own culture, the land and the earth, which made her realize the disconnect between the two cultures she grew up with," says Fermi. "The culture of LANL specifically was a threat to the culture and safety of the pueblo."
The LANL site was originally chosen because of its isolation, but the location lies in an earthquake zone on the Pajarito Plateau, the traditional homeland of the Pueblo people, which was threatened with toxic waste from the facility.
Starting in 1979, Naranjo became a community advocate. She is a regular keynote speaker and a tribal elder, not just advocating for the environment, but also advocating for her culture to be respected by LANL.
One of the many boards Naranjo monitors is the Centre for Disease Control Los Alamos Historical Document Retrieval and Assessment project (CDC LAHDRA), a 10-year project, which systematically reviewed all the toxic releases from LANL from 1943 to the present. One area of concern was plutonium releases, which the project found were way above the safety norm.
Another area of concern is fire control. When a big fired happened in 2011, a large part of the area was burned, because most of the fire fighting resources had to be directed to LANL, to avoid radioactive waste to be affected, as Naranjo explains in the following interview:
But Naranjo is all about bridging conflicts through relationship building.
"Marian is amazing," says Fermi. "She can tell me that story, and I can feel the pain. And then she talks about her next project, and her voice lights up. She's one of these people that just has an amazing store of determination in her."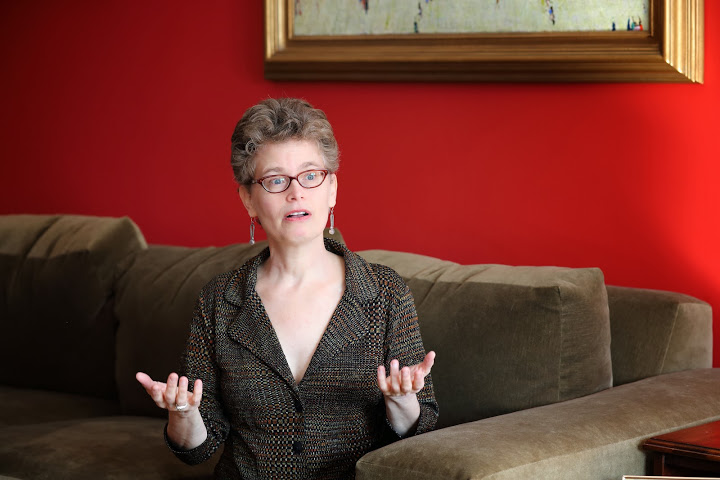 Her eyes firmly set towards the future, Naranjo set up a youth council with her grandson Robert to pass on her wisdom to the next generation.
We all have a responsibility for the society, just like Laura Fermi and Marian Naranjo, says Olivia Fermi.
"If it seems daunting, just remember their intelligence and courage to make a difference to the status quo," she says, encouragingly.