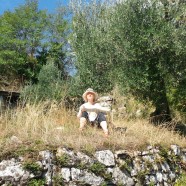 Dec

01
Tags
Related Posts
Share This
An Artist Invitation
An Invitation
by artist Judith M. Atkinson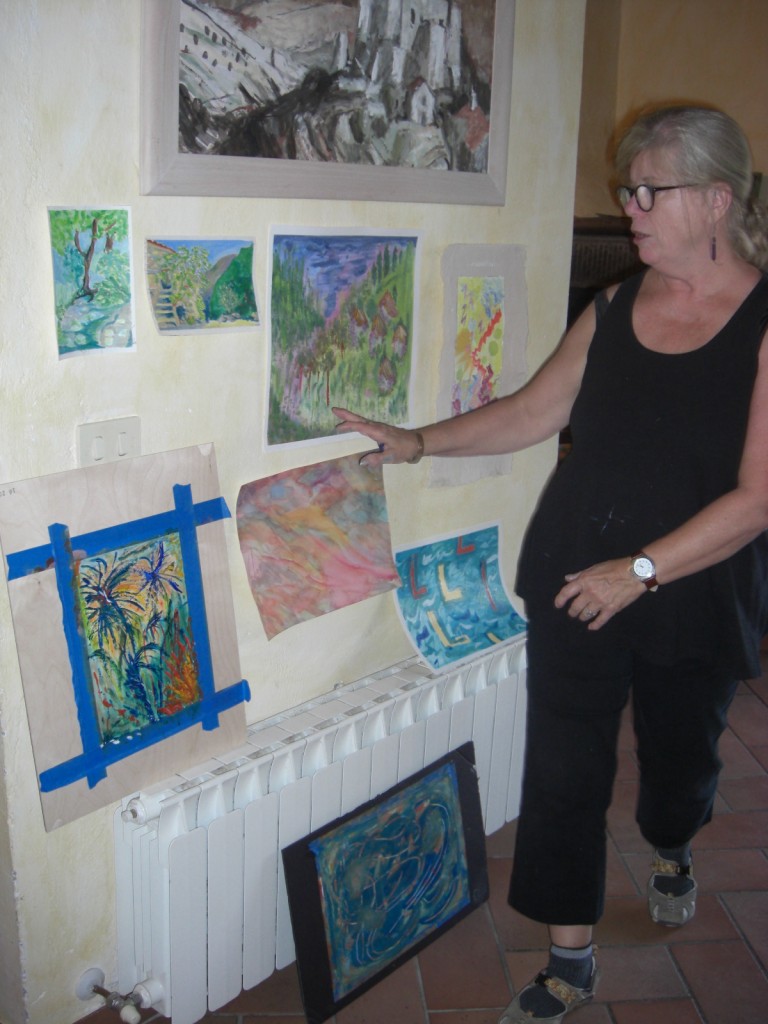 Interview by Katja De Bock
Photographs courtesy of Judith M. Atkinson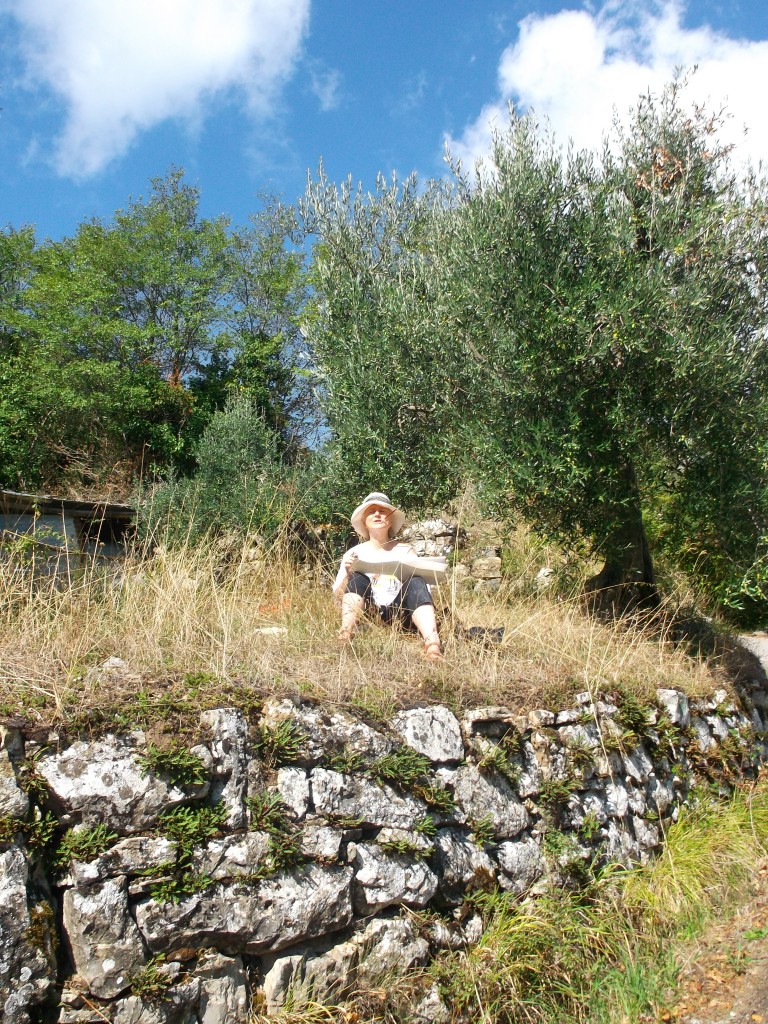 In the 2006 memoir "Eat, Pray, Love: One Woman's Search for Everything Across Italy, India and Indonesia," writer Elizabeth Gilbert chronicled her trip around the world after a nasty divorce. The 2010 film version with Julia Roberts emphasized the healing effect a prolonged stay in Italy can have can have on one's soul. Remember how Julia Roberts gradually looked better after eating innumerable meals of great Italian food?
Though she never refers to the book or the film, Port Moody artist Judith M. Atkinson has a similar happy look on her face when she speaks about her recent stay in Italy. Leading a Tuscany tour with a group of local arts students for Langara College last September has left Atkinson itching to do more work.
"Art washes away the dust of everyday life," Atkinson quotes one of her icons, Pablo Picasso. Getting re-inspired by visiting cities like Florence and Cortona, seeing great works by Etruscan, Roman, Renaissance and Baroque artists, as well as reflecting on golden-coloured landscapes and eating fantastic food, was achieved by the trip.
Marilyn Bowman, a retired psychology professor at SFU, was one of the enrolled students. After three years of practicing arts at the Kerrisdale Community Centre with instructorGeorgia Youngs, she was eager to try a new painting experience.
"It was a wonderful opportunity to try a few new techniques I'd never done before, like water colours and sketches," she says. "Judith is a warm person. She really wants people to be happy," Bowman adds. "As a teacher, she has a good eye of what is going to happen in a painting and where are the parts that need improvement." Bowman returned from her Tuscany trip with four large acrylic paintings and several water colours and sketches, which are currently on display at Langara College.
Atkinson, however, hasn't managed to complete her own Tuscany sketches. "My challenge right now is I have a really busy teaching schedule," she says, including courses at Langara College, the Shadbolt Centre for the Arts in Burnaby and the Evergreen Cultural Centre in Coquitlam.
Interest in art from the start
Growing up in Toronto, Atkinson and her sister Katherine were at an early age inspired by their mother, who was interested in Egyptology. After working for a while, Atkinson went Emily Carr University, where she explored many art disciplines and graduated with honours in painting and ceramics.
One of the highlights was the praise of her instructor Jack Schadboldt, whom she revered. He told her: "Don't worry too much. If your form comes when you're older, it stays."
Patience for painting
"I didn't have the patience for sculptures and bronzes. It takes so long to do your process, to build your clay mold and build your aperture," Atkinson says. "The same for film, your ideas in film take such a long time to come to fruition. And complicated! So I found I have the patience for painting, which is more direct."
As she studied ceramics, she learned to think of ideas in two and three dimensions. Her installations like the seriesPressed Memories transform found wooden ironing boards into obelisks or altar-like pieces, elevating mundane tasks contributed to women to an almost sacred level.
Atkinson made abstract landscapes, interior pieces and installations laden with spiritual content. Though many of her acrylic series, such as Waterways, are abstract, Atkinson doesn't see herself solely as an abstract painter. "I'm leaning more and more to the abstract expressionist point of view," she says. However, "I would just say I am a painter working with various modes, abstract and representational."
Her creative process is sometimes as simple as putting paint down, responding in the moment and seeing what happens. "But when I have a show, where I have an idea that's really caught hold, then you just start working and you're working within that form, realizing what you want to say. Whether it's women and imagery on ironing boards or rising ocean levels," she says.
It's the engagement in the process itself, the creation of art, the joy and curiosity that drive her. The visual is absolutely paramount. "What happens is, like Picasso said, 'The painting is stronger than me, it makes me do its will.' Things start to happen and you have to respond to what happens. Your original idea might not always come to fruition, particularly in abstract work," she says.
"I'm a very direct and immediate painter, so I work really intensely and then I step back and come back to it and look at it again."
Atkinson doesn't have an agent and explores new ways to market her work, investigating online tools and connections in the UK, as well as continuing to exhibit in Art in the Garden-shows or private residences.
She has traded art with her dentist and lawyer, both art lovers, in lieu for payment.
Connect with Judith M. Atkinson
People interested in visiting Atkinson's Port Moody studio can contact her through her website:http://www.judithmatkinson.com
Next planned trips with Langara College include an Okanagan excursion late summer 2014
and a Tuscany tour in September of 2015.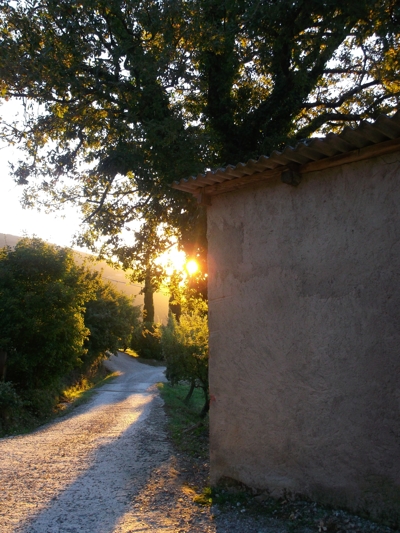 A beautiful view in Tuscany