Oct

01
Tags
Related Posts
Share This
Judith M. Atkinson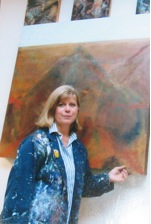 Judith M. Atkinson is a Professional Artist with an extensive exhibition record and studio practice. She is an Honours graduate of Emily Carr University of Art & Design, and studied at the Banff School of Fine Arts, Capilano College and with ECUAD in Florence, Italy. She is a Fine Art Instructor with Langara College, The Shadbolt Centre for the Arts, Evergreen Cultural Centre and has worked in all Lower Mainland School Districts, and as an Artist in Residence with the Vancouver School Board. Judith will be leading an Art Tour to Tuscany with Continuing Studies for Langara College in September of 2013.
Judith works in a variety of media, oil, acrylic, collage and mixed media and has created sculptures with non-traditional materials. She created a suite of large scale paintings for Robson Square Conference Centre on display for 12 years and large multi- media installations suchas Sacred Ground Skin & Bones and Radiant Pressed Memories and solo exhibitions such as, Presence, Continuum and Waterways. 
As an Artist in Residence with the Vancouver Parks Board, Judith worked in collaboration with Stanley Park Supervisor, Eric Meagher on the Stanley Park mural design for the Park Compactor. She was commissioned by the City of Port Moody to design and execute a Mobile Art Horticultural Truck working with the City and the Gardeners. Also, she completed a large 4 panel Banner Project for the City of Burnaby to showcase the Horticultural Department Eco-Sculptures. 
Again with Vancouver Parks Board as an Artist in Residence worked with the Marpole-Oakridge Committee Association and Vancouver Parks Board and primarily with the children in the community created the Mural at the Centre. Judith was the Artist in Residence with various school districts and with Artstarts and Ecole Sperling School in Burnaby and worked with staff, students and parents on the theme Celebration of Life.And with students at Armstrong Elementary in Burnaby, Judith created The Sunshine Bridge Mural linking the school with its sister community in Togo, Africa. Judith worked with the students and community to create a Kaleidoscope Mural at Forest Grove, in Burnaby which reflected the different cultural and ancestral roots of the current student population and completed another mural at Strawberry Hill Elementary in Surrey based on a design drawn from the children's images which is the heart of all these mural projects. Subsequent mural projects at Gilpin Elementary, The Environment and at Cameron Road Elementary, My Story, My Songand West to East at Trafalgar Elementary, The Virtues Project at Maple Grove, and Literacy and she recently completed the third in a triptych outdoor mural series at the school dealing with the school motto at Kingsford-Smith School in Vancouver. Judith worked with Teens on a mural at the Evergreen Cultural Centre this spring and with seniors and the community to create an Ephemerality of Life Mandala in Coquitlam this summer.
Judith views her role as Artist, and as a Fine Art Educator and with public art projects as both facilitator and object maker, striving for a luminous artistic experience for all. The diversity of Judith's art practice allows for and meets the challenge of creative solutions and coupled with her expertise and experience, brings these ideas into being. She hopes thorough all these art works to inspire viewers to connect and find meaning and truly believes, as the great Artist Jack Shadbolt stated, "Art helps us live with Grace."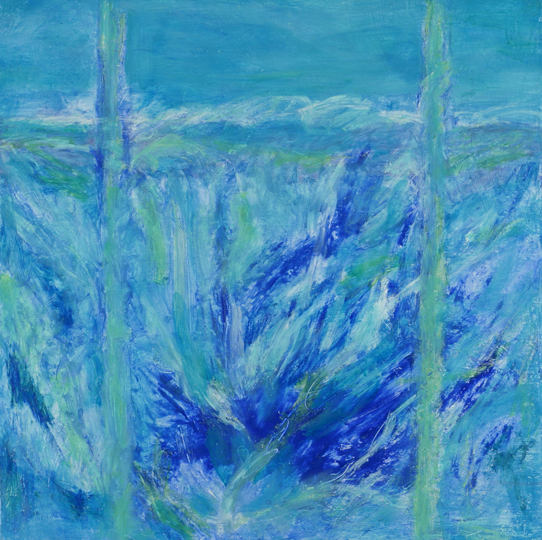 Life Within

Legacy project's done with the Grade 5 students and dealing with the theme of the school's motto ~ Taking Care of Ourselves, Taking Care of Others and Taking Care of this Place~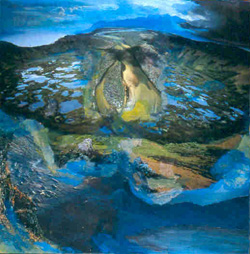 Aerial View – Green Island Essence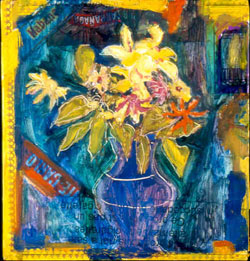 Lunar Orchids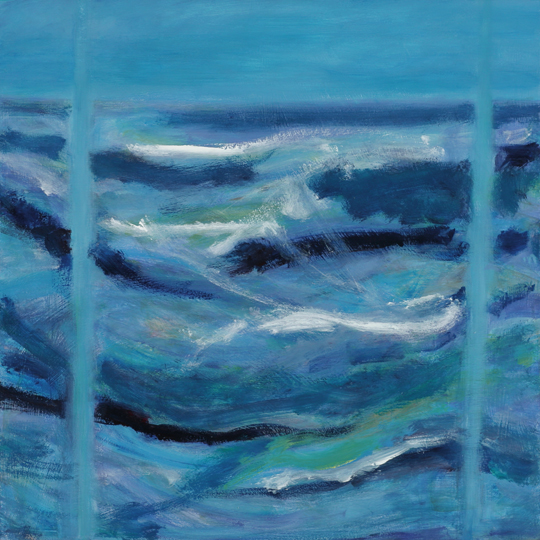 Movement In Water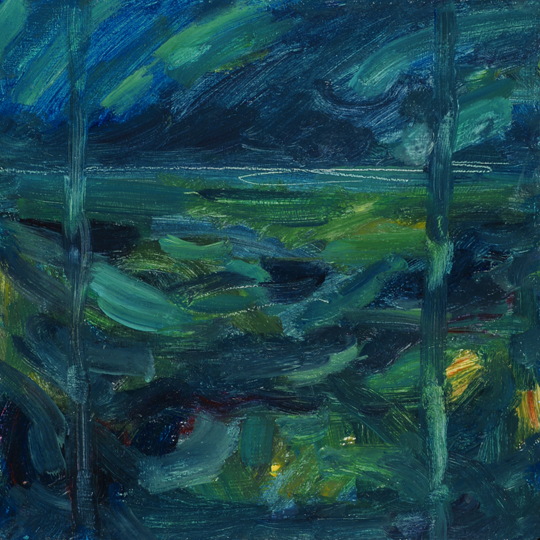 Night Move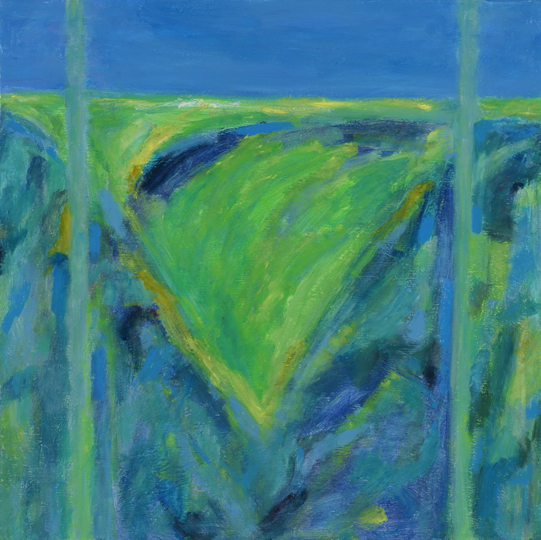 Reverance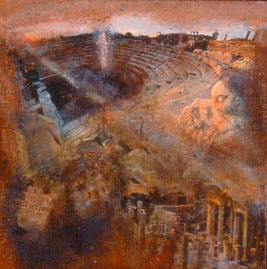 Untitiled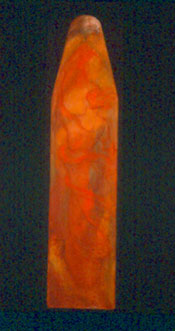 leonardo's dancing muse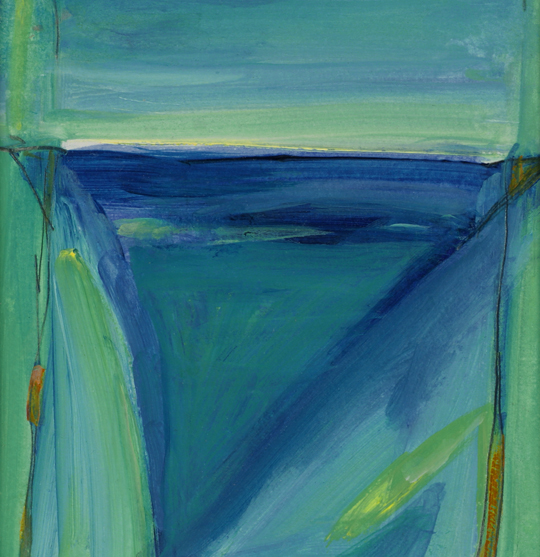 Waterways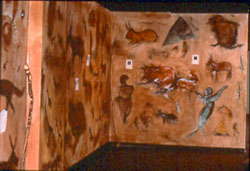 sacred ground, skin & bones
As Judith states:"In the Aerial View Series of Collage Works and Paintings is to point to an altered point a view of mixing a distant aerial landscape with found ancient objects at a close range working with sand & paint. I have always addressed meaning in my works about the human journey, be it the Ancient past, Caves of Lascaux, Temples of Egypt, Sacred Sites, Labyrinths, Obelisks, Marking Stones and emotional landscapes of the mind. In some installations, I have created a ritualized, transfigured space where the viewer traverses to dialogue with the art pieces. A sense of presence is common in each body of work whether watching from aerial perspective or a moment captured. A common thread in my work is a sense of opening up in awareness to human complexity, movement, and layers of time and existence and points to luminous life in which we are present. The thematic concern in the Body of Work, Waterways is that of the movement of Water and the effect on the planet. Things are shifting and changing in our natural world with the melting of the polar caps and the rising of water levels. This work deals with the perception that the norm in the landscape and our relation to it is profoundly changing. The paintings have in a formal element, a portal to examining this new phenomenon and; in that stillness to reflect and observe and contemplate the mystery and meaning. This is in a sense of falling away of land and life as we know it and these works point to a coming moment in time, and sooner than we now realize. There is juxtaposition in the work of the tranquil and then the activity below and the formal element of bands spanning across the view which creates a portal window. Movement of water is the key to the imagery; from polar ice flows or land forms that are ebbing away"