Jun

01
Tags
Related Posts
Share This
Connecting with Culture
An interview with Melody Ma, chair of artsScene Vancouver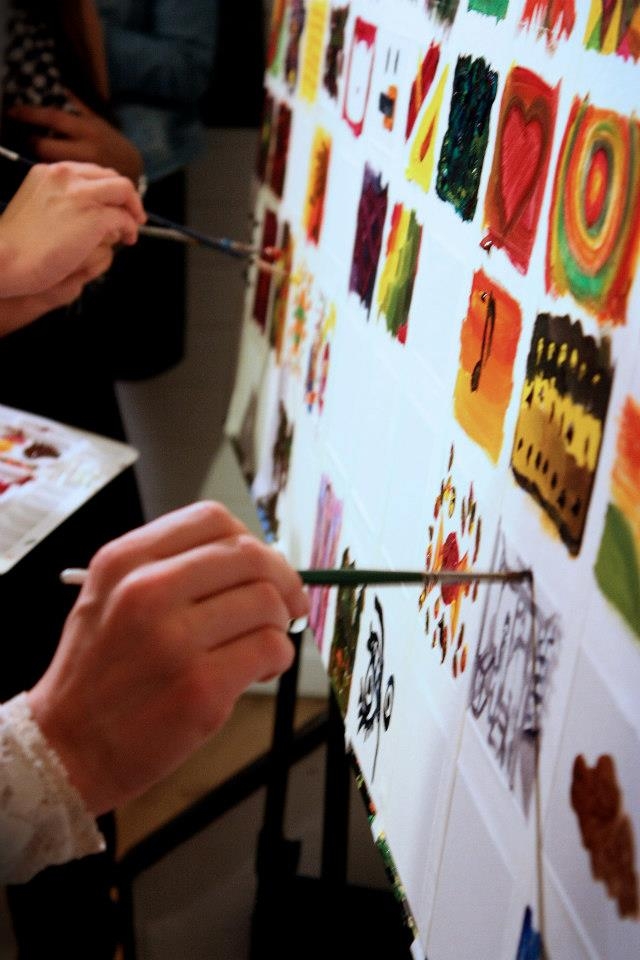 Canvas painting at the artsScene relaunch party, Photo courtesy of Edith Hung
By Lauren MacFarland
In the city of Vancouver, there is never a shortage of things to do. From our beautiful mountains to the shops on Robson Street, Vancouver offers a myriad of activities for all types to choose from. What can sometimes be overlooked though, is Vancouver's thriving arts scene, showcasing talent from every type of media, all catering to the various tastes of the city's diverse population. Sadly, these Arts programs aren't often recognized by the young professionals of the city who may not know the wealth of options available to them, and that's where 'artsScene Vancouver' comes in, an organization designed to bridge the gap between the business world and the art world, giving the young professionals of the business world a chance to help foster the growth of arts in the city though patronage and volunteerism. Melody Ma is the Chair of artsScene, channeling her business skills and love of classical art to raise the level of awareness of some of the world class options Vancouverites have to experience art in their city.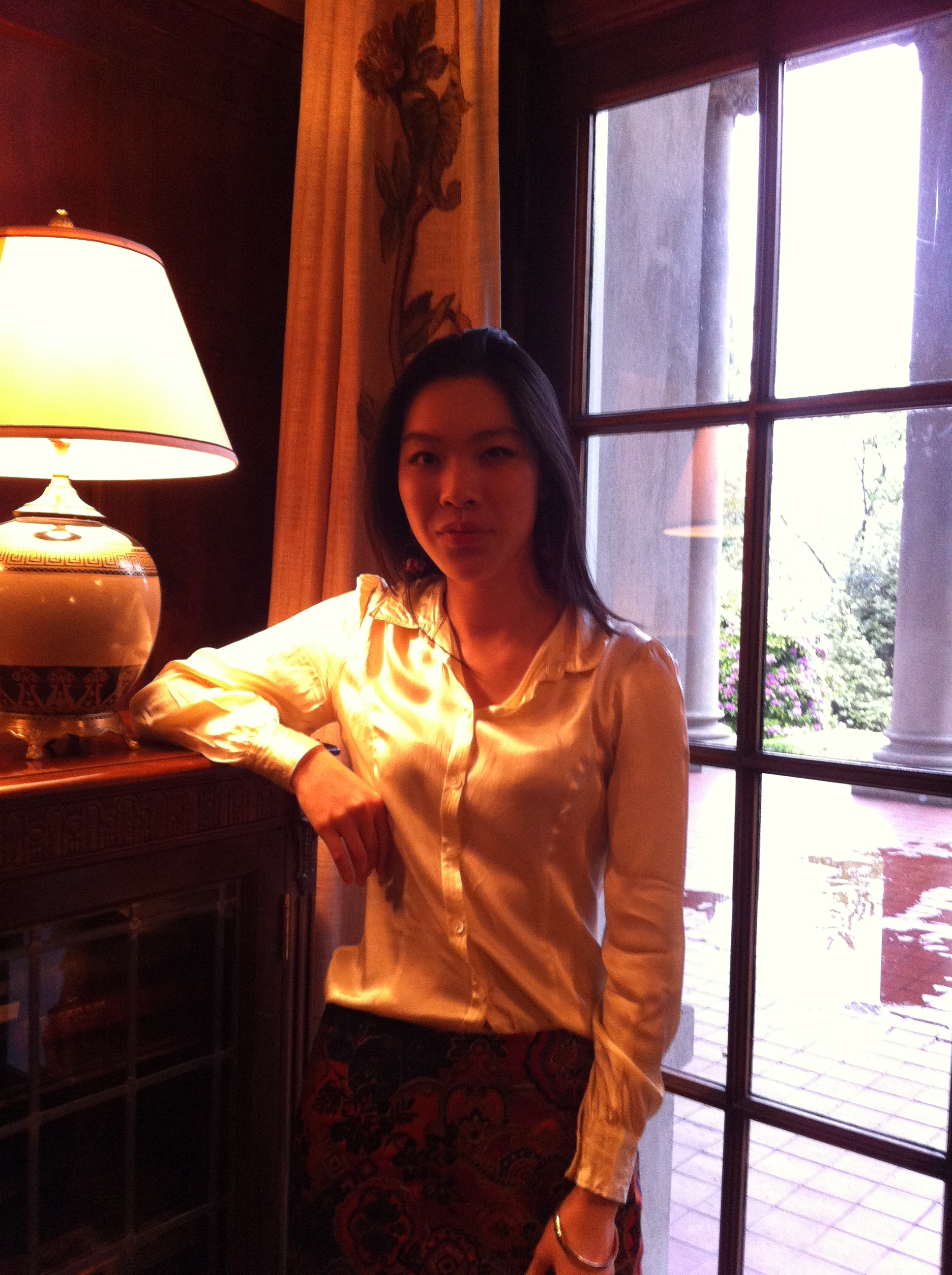 Melody has been ingrained the classical art world from the age of four, when she started Chinese dancing, along with piano lessons. Growing up close to the Downtown core in Strathcona, she counts herself lucky to have had so many opportunities to cultivate her knowledge of art while in school. "I had unbelievable access to the arts because I was just so close to it, meaning we always went to art galleries, (more times than I would like to say!), we would go to the symphony all the time, the opera, the ballet would come to us…all of our favourite authors would come, we would have classes on how to create rap songs, it was just a very cultured oriented school because we had amazing access which I didn't appreciate until later."
As a university student, Melody channeled a love of fashion into a blog back when the first wave of bloggers was emerging in the city, and became a writer for the UBC newspaper, expanding into all different forms of culture and availing herself of a backstage look into the inner workings of several of Vancouver's arts events. Now working in business, Melody's upbringing in the arts drove her to stay connected to the art performances in the city, a fan of everything from 'high' art to anything left field. Ballet is a passion of hers, and one of the first arts programs she became involved in.
"I was at a contemporary ballet being put on by the National Ballet of Canada, and there was a woman sitting beside me, around 80 years old, and before the first intermission, she was asleep! It was probably because she expected something very different and as I looked around, I realized most of the audience looked like her. So I emailed the company asking them if they had ever heard of young patrons group which are established in cities all over the world, and since their product was so contemporary and playful, it was the type of product a young professional would enjoy, but probably  hadn't discovered yet.  The Ballet BC young patrons group didn't work out immediately when I first contacted them, but eventually we did get it going a year later and it's now the first young patrons group for performing arts in Vancouver. It's called Ballet BC Up. We just finished our soft launch season for 12-13 and will be doing a hard launch for the season 13-14."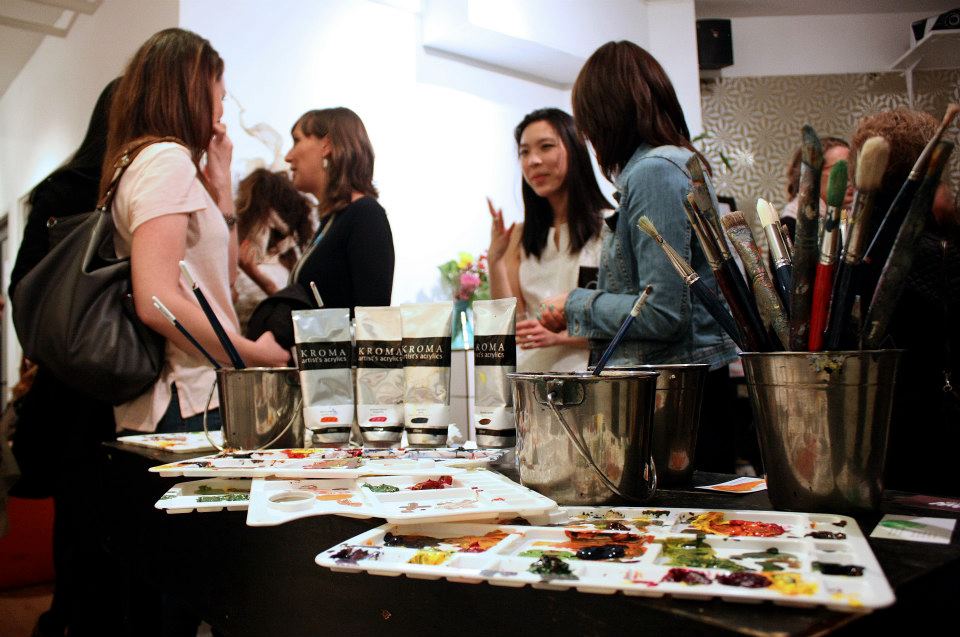 Melody's efforts have not been in vain, just a few months ago, a relaunch party at the  Beaumont Studios was a rousing success, the concept being to get people engaged with different art forms. It was a "plethora of arts thrown at you" describes Melody, and the event introduced over 200 guests, all young professionals, to the different programs and events happening in Vancouver for the arts.
Some of the biggest opportunities that come with being a part of artsScene come with the backstage access to the performances, opportunities that you normally wouldn't get with just the price of admission. Talks with casts and directors, the chance to discuss and debate the performance are all part of what artsScene offers, in the hope that young professionals will be inspired to go out and have their own experiences and hopefully become involved in the companies or programs that make such spectacles possible.
One of Melody's observations as someone who has grown up so involved with the arts is that there is a significant gap in age when people tend to enjoy what's being put out. "There's a lot of programming for very young people, and then there's programming for older people, who get a lot of benefits as patrons to arts organizations. But the people in between are not catered to all, so that's what artsScene tries to do, we're trying to fill in the gap so that it's a fluid journey that increases engagement throughout your life."
Most importantly though, Melody stresses that one of artsScene's goals is to get people to give back. Vancouver is a young, transient city, so it's not too often people set down roots and tie themselves to the boards of arts organizations. That has some impact on how arts are perceived, and it's her hope that one day, giving back to the culture in your community is considered the norm.  "We recognize that it's a small community of people who are trying to reach this goal and we need to support each other. People can lend their professional skills, they can volunteer to run auctions or be an usher, there are so many things that people can do before simply donating money."
Melody's drive and love for the arts in Vancouver is paying off – artsScene is poised to host several events later in the year, all opening up the world of art to young professionals who might not even know it's there. "Vancouver has to stop making excuses and dive right in! Have a good time, come to an artsScene event and recognize that it's not all high art and it's not all underground art, it's really about discovering what you like and hopefully we're giving you a taste of all the different ways you can help the arts. As young professionals we can use our skills and arts organizations can benefit. There are just so many ways to give back! We want to create that community and we're truly passionate about what we're doing and through our efforts, we'll have the next generation to fill the seats in the future – just let us know what we can do!"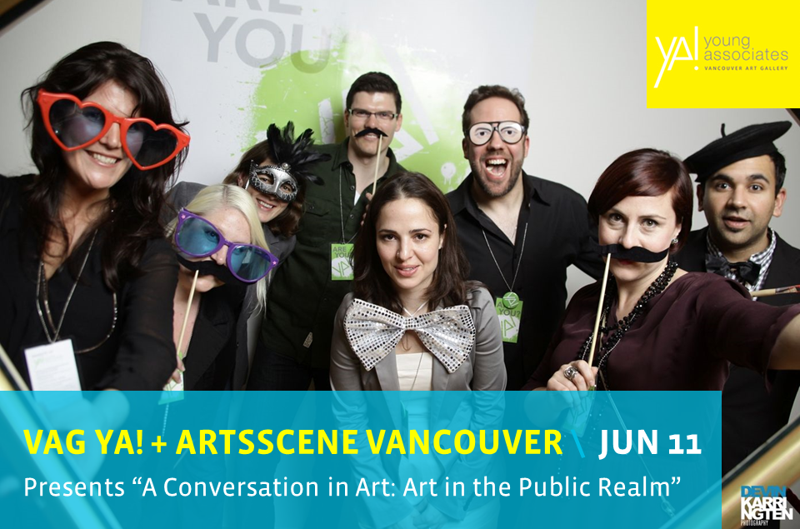 To learn more about artsScene Vancouver, visit www.artsscenevancouver.com or follow them on Twitter at @ArtsSceneVan.