Apr

01
Tags
Related Posts
Share This
Oliver Samonte
Oliver Samonte
"Dr. Recycle and the Art of Recycling"
Interviewed and Written by Trina Moran
Innovative, creative, and environmentally friendly, Dr. Recycle exhibits a pioneering way of educating the importance of recycling in a creative and interactive environment. With his self-invented 'junkology' anything is possible. From crocodiles to venus fly traps, Dr. Recycle can transform ordinary recyclable containers into charming works of art and children's toys. Dr. Recycle's workshops are filled with creative and amusing toys and projects that are age appropriate for pre-school children to grade 12 students. Dr. Recycle's projects have been used by the GVRD for their educational programs for over the last ten years. In addition, a series of books have been published and a board game has also been developed all in the theme of recycling.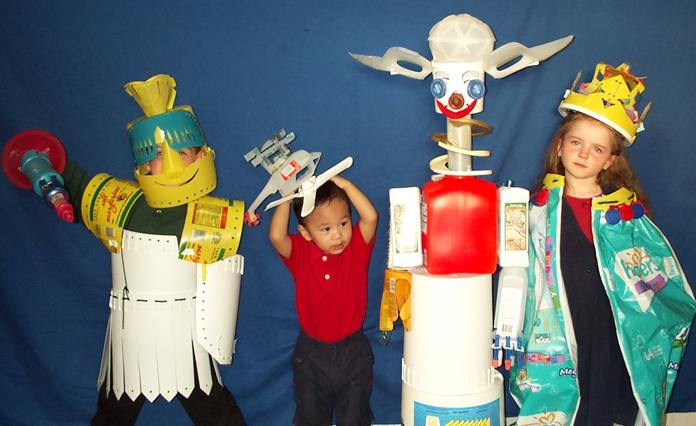 Dr. Recycle, Oliver Samonte, hails from the Philippines where he learned the art of 'creative recycling' as a child. After studying electrical engineering at the Mapua Institute of Technology, he immigrated to Canada in 1991. He later enrolled in the Self-Employment program at Douglas College to take on a new career path after developing many of the recycled creations featured in his workshops as well as earning his nickname 'Dr. Recycle'. Oliver also teaches Sunday school at the Bible Missionary Church in Surrey.
When asked why recycling is important to him, Oliver remarks that it 'makes sense that everything can be [recycled]' and that these choices and decisions that we make at home impacts the world as a whole. Oliver developed and based his recycle program around children as he feels that they are more understanding and accepting of these global notions: they can see and understand the importance of it, how it impacts them both in the present and the future, what previous generations have failed to do and how that impacts their world today. Oliver values the importance of educating these young minds to give them the tools to impact the world of tomorrow. The children he teaches view themselves as 'part of the solution' of the problems today. In his workshops he exhibits that making recycled toys is fun and that the method he developed is beneficial to the environment. The majority of the Dr. Recycle creations are devised from common household plastic containers.
Oliver got his start at his 'junkology' exhibitions and workshops from being featured in a teaching convention. It was at this teaching convention where someone from Science World approached him asking if he could speak at their convention regarding waste problems in Vancouver. In his breakthrough workshop at Science World, Oliver featured a chess set that he constructed out of pizza boxes and film canisters. This 'junkology' creation is still featured at Science World.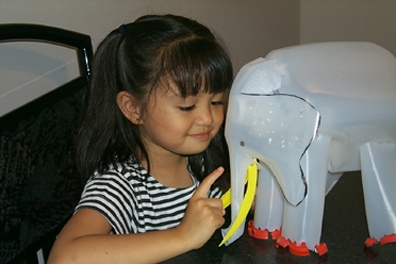 Oliver exhibits the majority of his workshops in grade schools all across the GVRD as well as for Scouts Canada (scouts receive a recycling badge upon completion), museums, libraries, and post-secondary institutions. As far as taking Dr. Recycle and 'junkology' back to the Philippines, Oliver has been featured on Philippino television and has been invited by various universities to attend conferences and seminars. However, Oliver declined invitations due to family commitments. Oliver has also been featured at teaching conventions at the University of Victoria, UBC, BCIT, Prince George, Washington, and California. Most of his workshops are open to the public. Oliver also has expanded his workshop to summer church camps. His summer camps are based around a theme or lesson and also include songs that he composes.
The Dr. Recycle workshops are popular amongst teachers in the GVRD as Oliver caters well to students of all ages and because his 'junkology' methods do not include glue or other toxic materials. Also because the workshop is portable and can be easily set up inside a classroom. All creations are constructed through the use of only scissors, a hole punch, and in some cases minimal tape. Projects in the 'junkology' workshop include: alligators, armadillos, ships, scorpions, helicopters, picture frames, hedgehogs, cats, fish, hats, castles, dogs, basketball shooters, ducks, sharks, whales, venus fly traps, butterflies, boats, mice, birds, porcupines, penguins, spiders, a ping pong set, hockey shooters, and an extra long millipede. And those are just the ones that Oliver brings to the workshop. If you ask him, he has many more including holiday creations for Christmas, Halloween, and Easter. All creations can be made in an hour or less. The majority of them can be constructed by children in approximately thirty minutes. Most popular creations include the flying propellers, whales, sharks, and dinosaurs. Oliver notes that the busiest times of the year for him are in the fall and spring where many schools feature a recycling unit as part of their curriculum. As well, June is very busy due to 'Environment Week'. Oliver's success lies in that he is one of a kind in his workshop and that he caters to a very specific demographic. A marketing scheme he further developed while studying at Douglas College. Educators have complimented Oliver on his workshop and techniques that he brings to their classrooms.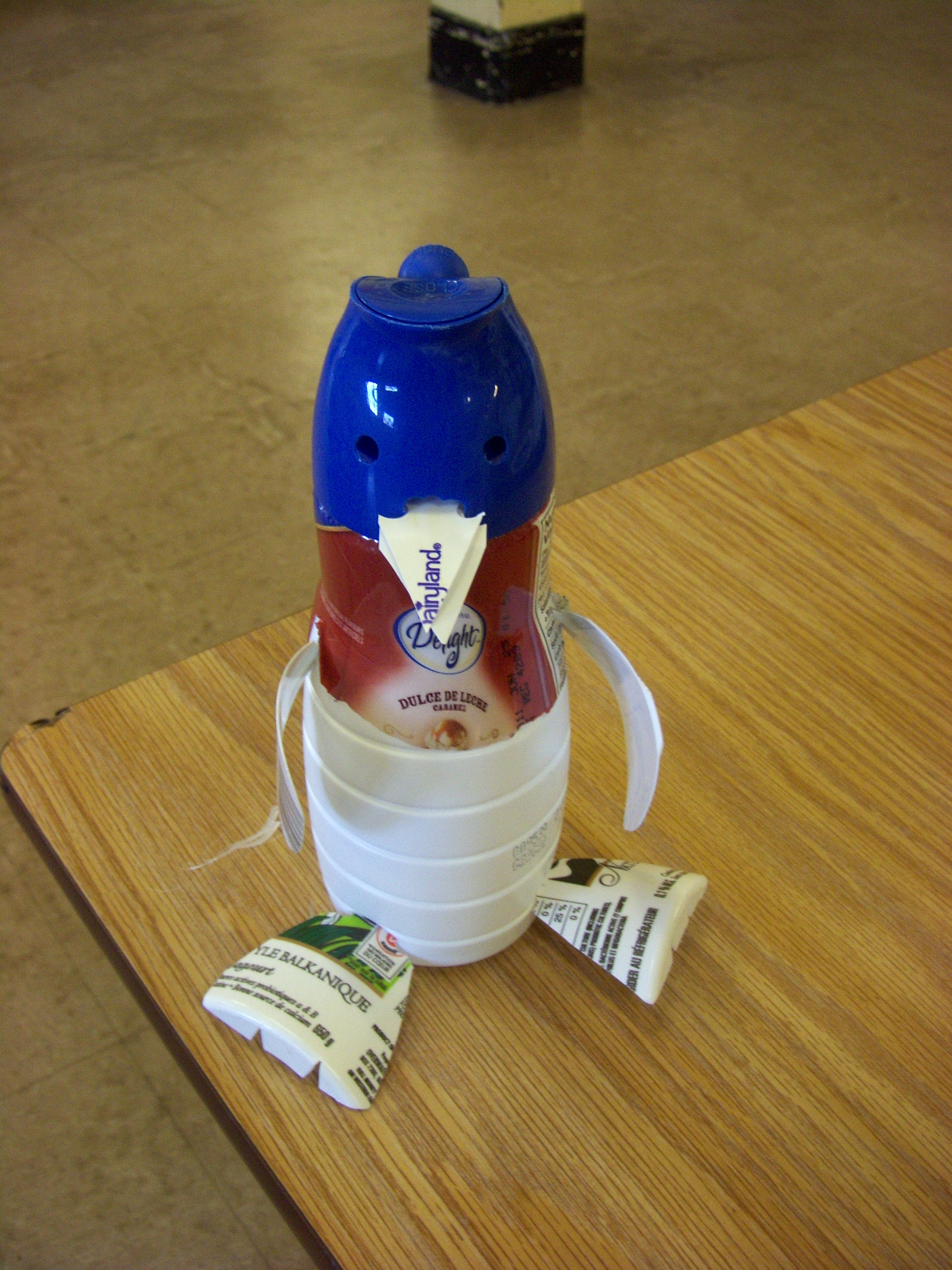 It will impress audiences how many creations Oliver has created with his 'junkology' methods. When asked how he developed them he is modest. Claiming that he just 'got creative' and built them. Also that many of the ideas he already had as a kid and simply expanded on with 'junkology'. His first creation was the whale.
Oliver is also planning a cross-Canada 'junkology' tour being mainly featured at grade schools that will hit Alberta, Saskatchewan, Manitoba, and Ontario.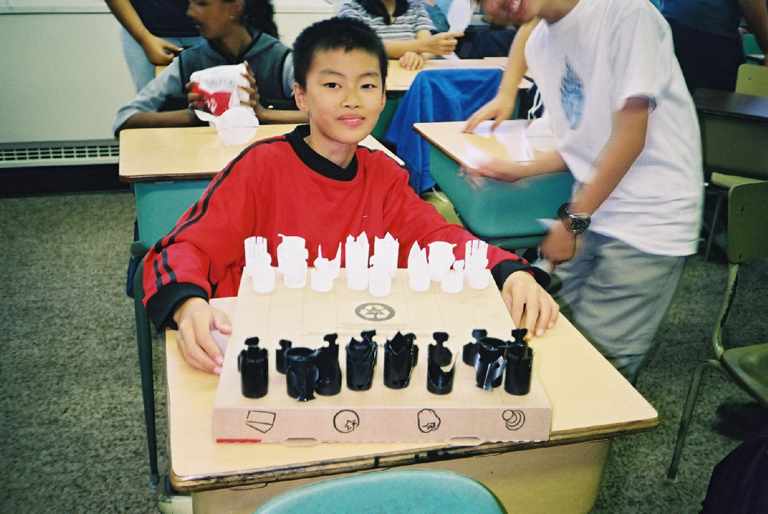 I had the opportunity of attending one of Oliver's Dr. Recycle workshops at Lord Selkirk Elementary School and was amazed by how quickly and easily the projects could be put together. In five minutes Dr. Recycle had transformed a toy mouse out of a medium sized yogurt container. Many of the children at the workshop were already familiar with Dr. Recycle and 'junkology' and remembered the methods of how to make the projects. Oliver also encouraged the children to come up with their own creations using the myriad of recyclable containers he brought with him in a large suitcase. A number of the children also spoke to me about their 'junkology' experiences:
Maddie, 10
Saw Dr. Recycle at her school last summer. Likes that she gets to be creative and help the environment. Last time she made a venus fly trap and this time she has decided to create her own project and is building a mushroom.
Cole, 9
Also saw Dr. Recycle last summer. Likes that he 'doesn't harm nature'. His favourite 'junkology' creation is the fishing rod and fish and wishes that Dr. Recycle would do more workshops at his school.
Harris and Thomas, 6
This was their first time attending the Dr. Recycle workshop and were very excited to make the little toy boats out of small yogurt containers. Next time they want to learn how to make the fishing rod and fish set and would love to attend more 'junkology' workshops!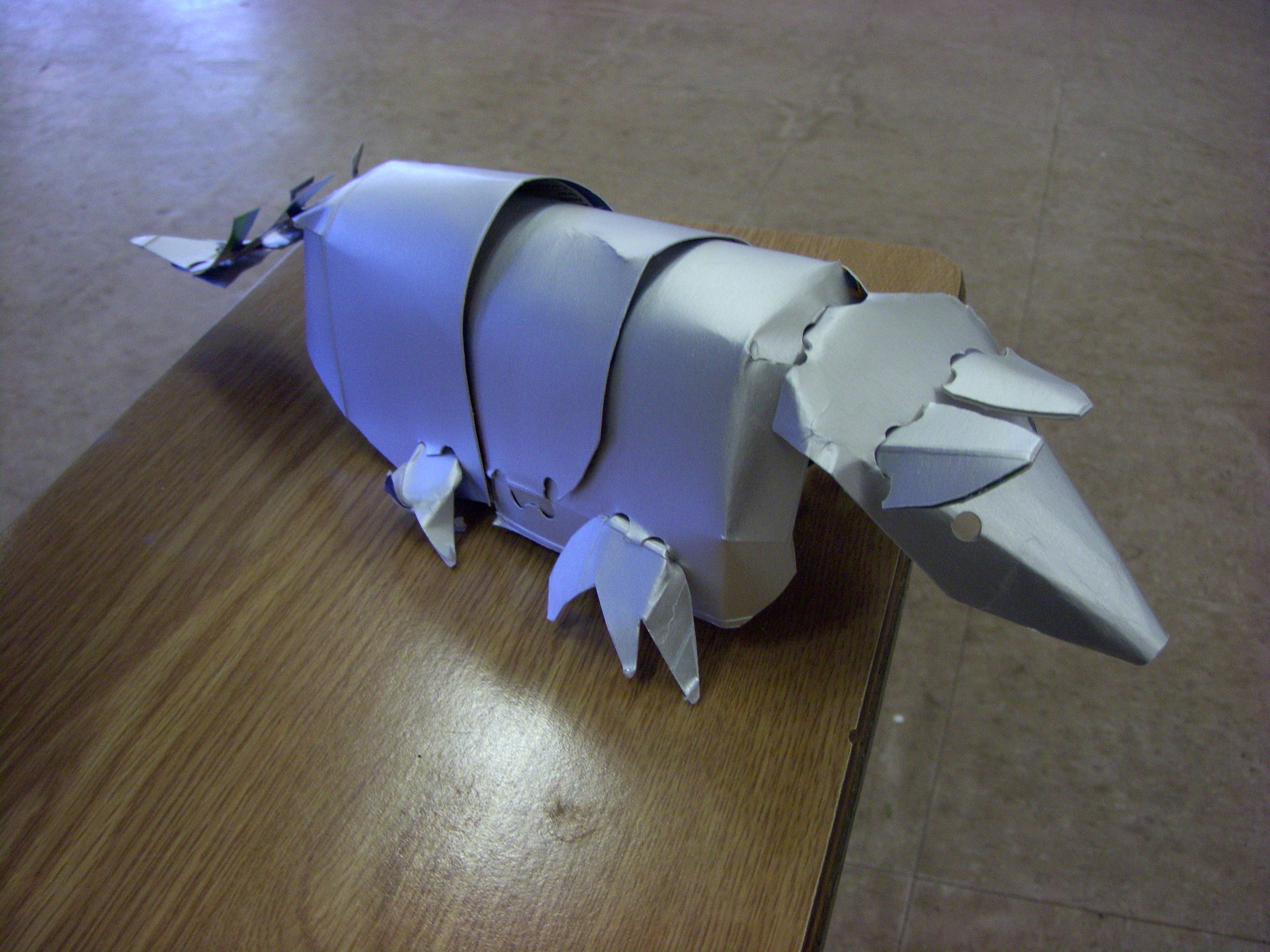 The most rewarding part of his career is when 'kids tell [him that] they still have the projects or have a junkology shelf'. Oliver also frequents the same schools and libraries and is touched when children return to the workshop and still remember his 'junkology' methods. Oliver wishes he could have longer workshops where he could teach children to build more elaborate projects. Right now the average running time of a Dr. Recycle 'junkology' workshop is 90 minutes. Whether you are child or simply embrace the inner child within, Oliver's Dr. Recycle workshop will captivate you with its innovativeness and creativity as it educates you the importance of recycling and our impact on the environment as a dominating species.
For more information on how to book a Dr. Recycle 'junkology' workshop, or to see a catalogue of books and board games, please check out Oliver's website at www.junkology.com.