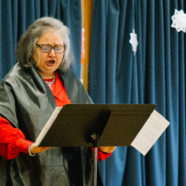 Dec

04
Tags
Related Posts
Share This
The Opera Zone Celebrating 2 Full Years and Beyond
As the year comes to a close and we prepare for the holidays, I would like to take a moment to reflect on the people and experiences that made the Opera Zone a part of our own history. It began, sometime during 2015, with a casual conversation between Gerard and I, where passions bubbled and the idea of a community singing space was born. Soon, Jane and many other artists were eager to bring their talents to the table to get the Opera Zone off the ground. And the rest is history. This is an initiative that is entirely artist-run, volunteer-based, cross-cultural, cross-generational, cross-fertilizing for artists and participating audiences, and OPEN to EVERYONE. Truly, a remarkable and extraordinary thing! What more could anyone ask for to create a radically inclusive and vibrantly playful community?  KCCS's Community Engagement Committee offers pathways of engagement for any individual and organization eager to deepen a commitment to creativity and social change! Join us! I would like to thank you all for your continued support and look forward to growing as one in 2018 and beyond.
Keiko Honda, Chair, Community Engagement, Kerrisdale Community Centre Society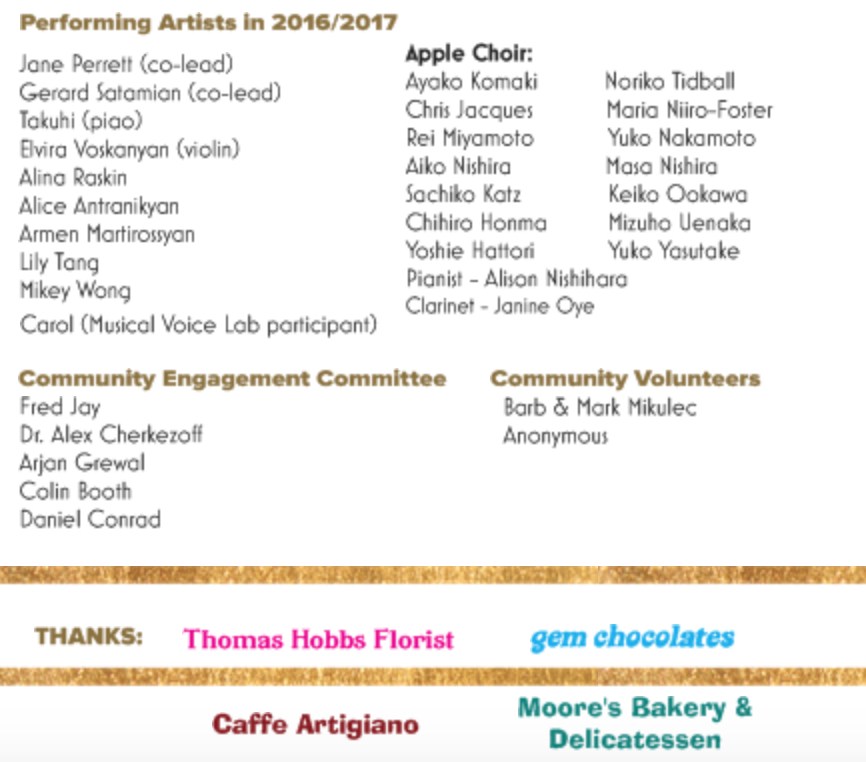 The Opera Zone End-of-Year Celebration, Sunday December 3, 2017
Thank you EVERYONE for coming!
We had a great turn-out (140 people!)!
See you all in the New Year!
Photography: Syed Mustafa