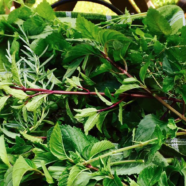 Jul

14
Tags
Related Posts
Share This
Dear Readers
Dear Readers,
We are back after skipping 2 months! Late spring is ALWAYS the busiest season for me (grant-writing!).   
Last month, together with the Musqueam community, UBC Shine On, and Vancouver Arts Colloquium Society, we celebrated the Beyond Music One Year Anniversary. It is truly my honour to reflect today on the journey we embarked one year ago with a handful of our community collaborators. We strive to use our highest strengths and talents to belong to and serve something we believe is larger than the self, as part of our commitment to reconciliation. 
But what is reconciliation? What does reconciliation mean to you? 
As a Japanese person who has lived in the States and now in Canada, I am a newcomer to Canada. But my presence on this territory means I'm still part of the system that is colonizing Indigenous people. The Beyond Music Initiative has taught me that I need to continuously learn from the people rather than learn from books. As a community builder, I hold a responsibility of two ways — to educate myself and my community, and do the work of standing next to Musqueam people to make sure that reconciliation happens, according to their rights. It starts with respect. Respect their beliefs, their cultures, their way of life, and stand beside them as they recover that right. That to me is reconciliation.
As I am planning for next season, I need to educate myself and be ready. I am very excited, indeed, to learn from and share with the Musqueam people more and more.
This summer is going by so fast, I feel. My latest summer fun is to grow, harvest, and blend my own herb tea. Have you tried Moroccan mint and sage tea? Yum! 
Happy reading!
Keiko Honda
Editor-in-Chief & Chair of Community Engagement Committee