Tags
Related Posts
Share This
Reviving the Old: Beauty is in the Reflection
By Susan Tsang
Photo courtesy of Judith Lam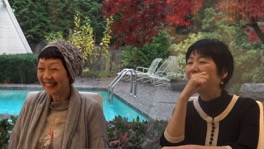 I caught a glimpse of being a woman nearly sixty years old as merely the beginning; the beginning of making her dreams come true. Judith Lam and Yoko Ogawa, who both looked much younger than their actual age, were noticeably two different styles of personality. Judith was an assertive speaker while Yoko had a gentle persona. However, both were smiling cordially, open to have a discourse about their upcoming collaboration focusing on transforming Japanese kimonos into modern fashion, while letting me to have a glimpse into their friendship and who they are. I was immediately intrigued when Judith and Yoko said they were excited to dive into the project without concerning whether or not their creations will be completed like they had envisioned. Judith explained, "It's more that when we get older, the more we catch every moment," so the two inventive women had no time to be tied down by clients or deadlines, worries or uncertainties; they simply act and live the most fulfilling way at the moment.
Judith and Yoko are two long-time friends who met in the seventies in Bunka Fashion College in Tokyo. After graduation, they had begun different expeditions in the fashion industry, all the while, harboured the same passion. Judith established her design company in Hong Kong by catering to the Japanese market. Yoko worked in a team that specialized formal attires at an extensive Japanese company. The pair had sprouted from the same seed of dream and grown into separate branches, but their love for creating fashion was of the same root—both Judith and Yoko had loved drawings and sewings since young. Judith said, "I still vividly remember when I was young, like Grade three or four, I was mesmerized by the remnants of the fabrics that my family's tailor used to bring to my house. My imagination went wild while looking at the beautiful patterns and colors. I ended up making clothes for my dolls." Their love for fabric and creativity urged the two friends to choose the subject of fashion designing over anything else.
Being a fashion designer was their identity, and being in that position altered the way Judith and Yoko viewed the world. They had their own unique outlooks on the concept of beauty, since they have experienced the evolutions of how clothings were made and produced over the decades. The duo's ultimate aestheticism or beauty would be workmanship. Judith said, "The project that Yoko and I are going to do will emphasize workmanship in the tailoring we have learned in Japan." The materials that the duo will be using are pre-owned and now unwanted kimonos. Yoko pointed at Judith's dress as an example: it was a renovation of the silvery fabric which elegantly complimented her as an unique casual wear. Judith said, "(Kimonos) usually have good materials—they use natural fabric from cottons to silk to wools to linens, basically these are the main four types. They could be weaved, hand-painted, or hand-printed." She also expressed disappointment that the new students "were not open to fine workmanship."  Even though creativity takes a variety of forms, it is still regrettable that the traditional arts are not preserved; Judith and Yoko found it wasteful.
Judith and Yoko were concerned with clothes and the art of making clothes being used to its full potential instead of being thrown out and forgotten. Judith said, "We still have clothes from the eighties and they look much nicer than the clothes now. People asked 'wow, where did you get that?' (I told them:) 'This is from twenty years ago.' And you won't believe that because of the (excellent) workmanship and the materials and the designs. They can maintain the shapes and they are not worn-out." Besides, the duo recognized that our freedom of expressions in fashion are virtually unlimited nowadays, so why couldn't we wear meta-quality kimonos that are being remade into something interesting? Their new project will reflect their value of honoring the mastership in the design works through preserving the pieces for a long time.
Even though Judith and Yoko wished to bring back the importance of workmanship to the forefront of people's minds, they were aware that the ideas-making of the industry has been shifted during the past decades. For example, globalization now plays a major role in how we dress ourselves and how designers contribute to what we wear. "it's harder and easier to do design job than before," said Judith. "It's easier because you've got all the information, (but) it's harder to get your own ideas … The ideas that you have might be already someone else's. You have to avoid how not be influenced by all the informations floating around." Because of the revolution of the information technology, Judith and Yoko felt that they had been inspired differently before. "The time when we were working as designers, there wasn't the Internet… If we wanted information, we had to fly to Europe (or) to Japan… We needed all the solid things (magazines, artbooks, fabrics, photos, samples) in front of us." Even if the substance of their work has been altered, it is not always a bad thing; Yoko was full of wonder about the internet. She said, in Japanese, "The world is becoming more and more interesting, because a lot of unthinkable products are coming out. The longer you live, you sort of see the changes of this world, it's quite interesting." Judith also saluted Yoko's curiosity and excitement for the next technology. Being designers have to have an open mind to the changes of the world and continue to appreciate the inspirations coming from the new surrounding.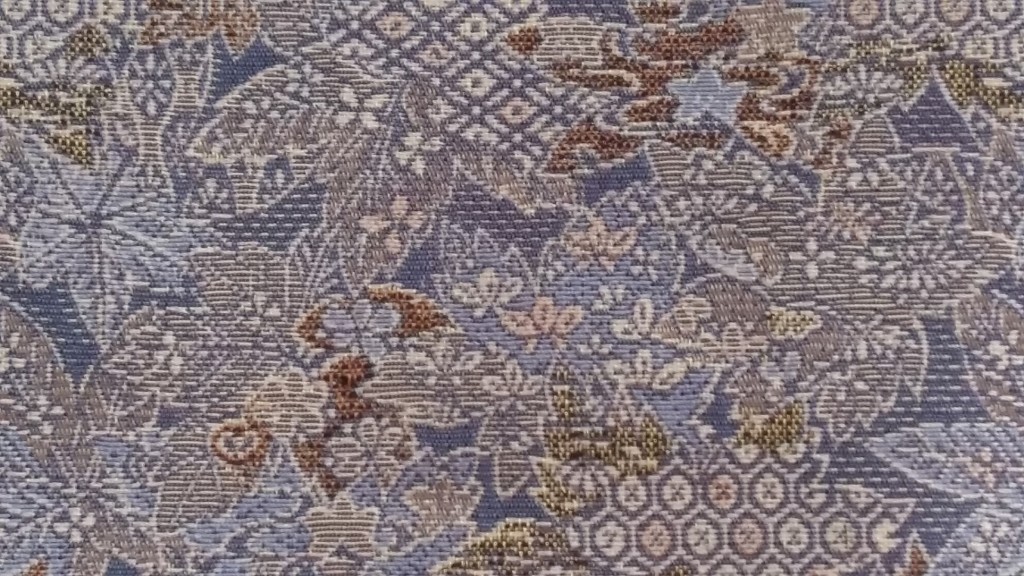 The two friends were agreeing with one another and having a few of their own easy conversation in Japanese throughout the interview. Still, they shared with me how they met and maintained their worthwhile friendship.  After forming their friendship as students, Judith and Yoko have been apart for years until Yoko and her family moved to Vancouver in 1994 and the two had reconnected. Remarkably, the distance did not separate their friendship at all. Judith said, "We have a sense of closeness, which is very important (for us) to get along." Being close to one another meant bearing the similar values, plus being supportive to one another through tough situations and decisions. Judith recalled, "My most difficult time in life must have been when my husband passed away. Yoko and her family had been so supportive, not just in words, but by actions. Like she would prepare some food, even brought them to my home." Being humble as she was, Yoko only summarized what friendship was: "We helped each other. Communication (is the key)." Judith nodded in agreement. She joked that Yoko could be an "ambassador of peace" because she was always a calm listener. From the way the two friends laughing and joking around, I could feel their bond exuding more than any spoken words.
Judith and Yoko act like a pair of young friends, and their youthful looks did not betray the signs that they are nearly sixty years old and are having a fulfilling, life-long career. They continue to realize their dreams in forms of spontaneous and meaningful projects. Judith and Yoko consider their ages as an asset. Yoko said, "Although we might have less energy compared to young people, we have our experiences with the years adding up in the works. And we know more, so we have a broader view to do things. In a way, it's easier to not limit yourself to certain perspectives, and be more flexible with the experience and the knowledge you have so far. You feel more easy to go ahead and do what you want to do." From the way that they shared their current outlooks on lives earnestly, clearly, they are living amazing lives at their later stage of their growth trajectories.
"It's not because you're old so you don't do things,
it's because you don't do things that's why you're old."
The duo were both so genuine and open to disclose with me how they had overcame hardships, I couldn't help but asked for their advices. Judith replied, "Younger people might think they have a lot of choices, but then they might get lost easier… So that's why keep doing what you like it's important. And to be able to do that, of course, you have to know who you are." To reassure everyone that growing up is not easy, Judith looked back on her twenties when she really talked to herself. It was a painful, but worthwhile, experience. They said, "Do things you really enjoy that will bring out the real you and if possible, do something that will be beneficial to others. In ways not just the solid things, but something abstract like bringing smile to someone's face. Always stay positive." Now I understood why Judith and Yoko stay looking and feeling so young.  The best is certainly yet to come for Judith and Yoko.  Cheers to life!