Tags
Related Posts
Share This
Family Matters': A Glimpse into a Family Business Driven by Passion
By Lara-Sophie Boleslawsky
Photo courtesy of Dundarave Olive Company
Our dining room table has become a 'lay-away' zone. One of those places where you temporarily "lay-away" something that you will probably use later, but you don't exactly know when. Amidst school notices, calendars, pens strewn here and there, and advertisements, declaring in bold yellows and reds the "Super Saver" markdowns in our local retailers. Pushing aside the impending avalanche of stuff, my mother and I settle down for what I would term the most nerve-wracking interview in my life. I relish getting to spend time with my mother, we rarely sit and talk anymore; most days are spent in a flurry of school lunches, book-keeping, business management on her end and endless papers, midterms, and extracurriculars on mine. Yes, we live in the same house, but some days it certainly doesn't feel like it. 
Interviewing has always been for me an intimate affair, a brief encounter through which I must pull from the subject an array of emotions and inspirations that are often lodged deep inside. But time and time again the result is profoundly rewarding, this interview with my mother incredibly so. 
Growing up, I had the amazing opportunity to be immersed in the everyday practices of the food industry. My parents were self-employed bakers and my earliest memories included devouring excess cookie dough, icing and freshly baked buns. As joint owners of Dundarave Bakery in West Vancouver,  every morning, my father would wake up at 3am to begin mixing, rolling and kneading the dough, with my mother often joining at 5 or 6am to begin with the daily pastry prep. I would often join them, walking around, putting my grubby hands in places I definitely was not supposed to, if only to get a taste of the delicious goodies around me.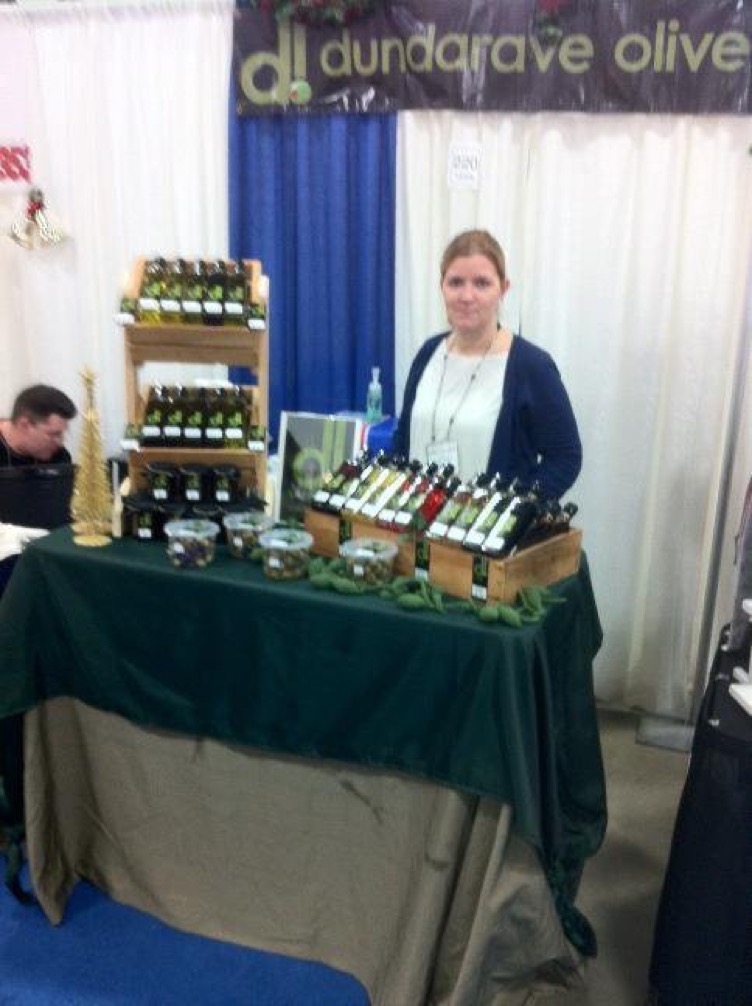 My parents moved to Canada in 1992, after completing their apprenticeships in Baking and Pastry art in the quaint town of Heilbronn, Germany. "I loved Vancouver from the beginning, when I first visited in the 80s" my mother Pia recalls, "The mountains, the water…I came here once to visit and just said 'Wow'". After completing her training in Germany, Pia's decision to move to Vancouver was certain. "It was love at first sight," she recalls. 
Regardless, the move was not easy. Leaving their lives behind in Germany; their friends, family and most of their belongings, my mother cites the language barrier as the most difficult part. "I mean, we had English classes at school, and I thought, 'Oh yeah, it shouldn't be a problem', but when I got to Vancouver, I was lost," my mother remembers, "I was baffled. I understood certain concepts, but most of the sentence was lost on me." When I ask how she overcame the language barrier, she laughs, telling me, "We [your father and I] would watch lots of TV, especially Soap Operas." Upon seeing my reaction of utter bewilderment, she laughs even more. "The Days of Our Lives. That was it. We watched it and eventually began to pick English up."  
Dundarave Bakery was my parents' way of connecting with their European roots; in addition to an array of traditional favourites (cookies, cupcakes, Nanaimo bars oh my!) Dundarave Bakery was purveyor of European delicacies such as sachertorte, bretzels and zopf bread.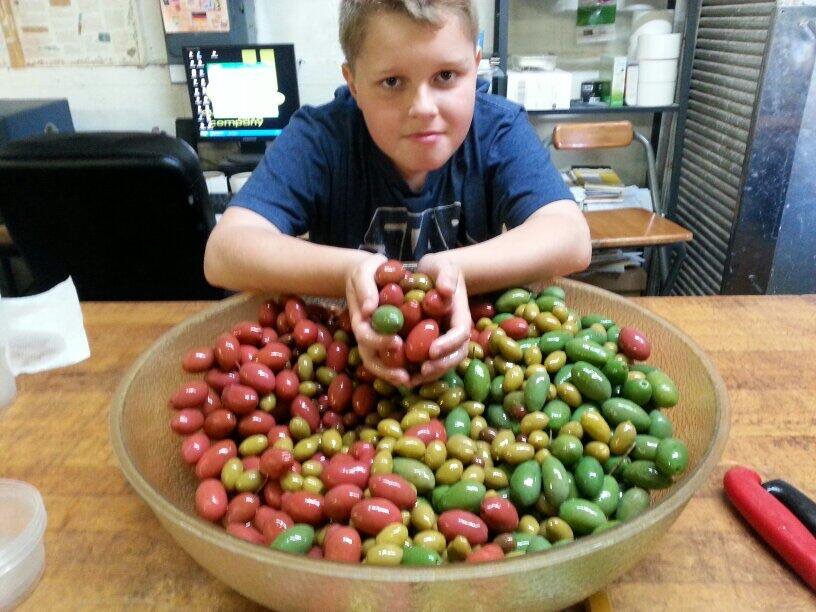 Eventually, however, there came a time when my parents had a difficult decision to make: faced with a new family member, and impending medical problems, my mother knew, "Something had to change." "When your brother was born in 2002, I knew something had to change. We had missed way to much of both our children's lives. It hit me all of a sudden. And so when I turned 40, your father and I terminated the business. 
And yet, what came next was a question on my mother's mind, "I don't think I could give up being self-employed. I'm very black and white, especially when I deal with people. I'm direct and I don't like all the diplomacy involved with working in a corporate environment." Pia knew that her next career would also venture down the path of self-employment. When I pressed her as to why she knew this she shrugged, replying, "I am so used to it. I can do what I want," afterwards adding, "My parents were also self-employed, maybe that was always a contributing factor?" 
At the same time, doubts lingered. Self-employment is no easy path, and when I pressed further my mother admitted she was worried about keeping a healthy balance between business and family. "It can be an awesome task, maintaining a business while at the same time remaining committed all of the events and daily livelihood. There is also the financial responsibility of bringing home enough money to eat and live. I have no set salary. What I produce and then sell is what dictates how much money I bring home." And yet, deep down, my mother knew. Running a family business was her calling, her way to genuinely enjoy going to work everyday. 
"The olives were a trial initially, we played around with the idea at first," my mother recalls when I asked her about her current business, Dundarave Olive Company. The shift of focus to olives and artisanal olive oils was driven by the fact that they had "a better shelf live and they were non-perishable" says Pia. "The time management was a lot better too," my dad, Nico adds from the kitchen. Pia and Nico started Dundarave Olive Company together. Inspired by their love of Mediterranean flavours, all the olive and olive-related products are hand-stuffed, hand-packed, and all of the fillings are made from scratch.   
Their wide array of products include classics such as anchovy stuffed and spiced green Sicilian olives, as well as out of the box creations, like 'Nico's Evening Mouthwash, stuffed with bleu cheese, caramelized garlic and onions, and Cashew Nut stuffed, filled with home-made cashew nut butter and topped off with a whole cashew. In addition to olives, Dundarave Olive Company prides itself in offering up a plethora of unique products; some of the best-sellers being the surprisingly sweet black olive jam, tangy mango balsamic vinegar and a decadent chocolate balsamic. Better still, the company is completely family run, with myself and my brother being the only other employees, in addition to Nico and Pia. 
"Our products are different, hand-made, we use only our own recipes and we have a very loyal following," my mother responds when I asked about her feelings towards her current venture. What Pia looks forward to most however is going to local farmers markets every weekend with her product. "I love going to different farmers markets. Organizations like Vancouver Farmers Markets bring local farmers and producers together. Everything is good quality, and sustainable," Pia smiles and then adds, "but my favourite thing is to see regulars. They come into my stall saying 'Oh you're here!' and it just lights up my day. You can't buy that feeling." 
Indeed, what Pia loves about the Vancouver Farmers Market is the organization's open-minded approach to community. Not only do markets all over the mainland bring people and customers together, but it also creates a sort of meta-community amongst all the local vendors.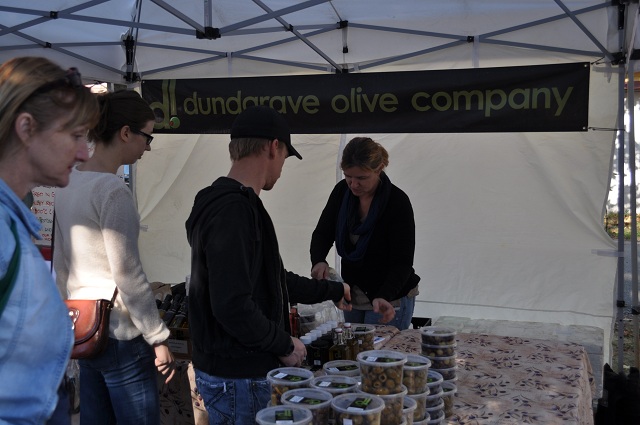 "Yes, I love going to markets, I look forward to the atmosphere, meeting customers, but then there is also that great vendor experience: trading our products, catching up on news within the vendor community. At the end of the day, you learn so many new things," Pia fondly remarks. In a lighthearted moment, I ask my mother if she has any advice for 'fresh' incoming vendors, her being a seasoned market-veteran of nine years. 
"Well, I guess I would definitely say its hard work. You need to promote and build that customer base. The farmers market experience is unique," she continues, "its unlike any other and you need to make it like that for your customers." 
Following her gut-feeling and the passion in her heart has been a bumpy road, but ultimately Pia has emerged happy and proud of Dundarave Olive Company and all it represents. These days, Pia's time is mostly spent with her family, (worried primarily about my brother and I) and making sure that she is there 24/7 if any of us need her. 
My mother's answer to my final question definitely gave me moment for pause. When I asked her what accomplishment she takes the most pride in her answer was immediate: "My children. How far they've come and that they have those tools they need. I mean, they can accomplish anything. I'm so so proud of how they've turned out." 
As I mentioned, despite living under the same roof, taking time to really sit down and talk has never really seemed to be a priority amidst the endless cascade of extracurriculars, homework and daily chores and errands. But this moment, brief though it was, reminded me of just how lucky I have been to have a mother as supportive and loving as Pia. In times when even I have given up on myself, she has been a relentless pillar of strength, reminding me always of our family's brave motto: "The Boleslawsky's never quit".