Oct

08
Tags
Related Posts
Share This
Rule #1: Gerard Satamian Followed No Rules In Composing Classical Music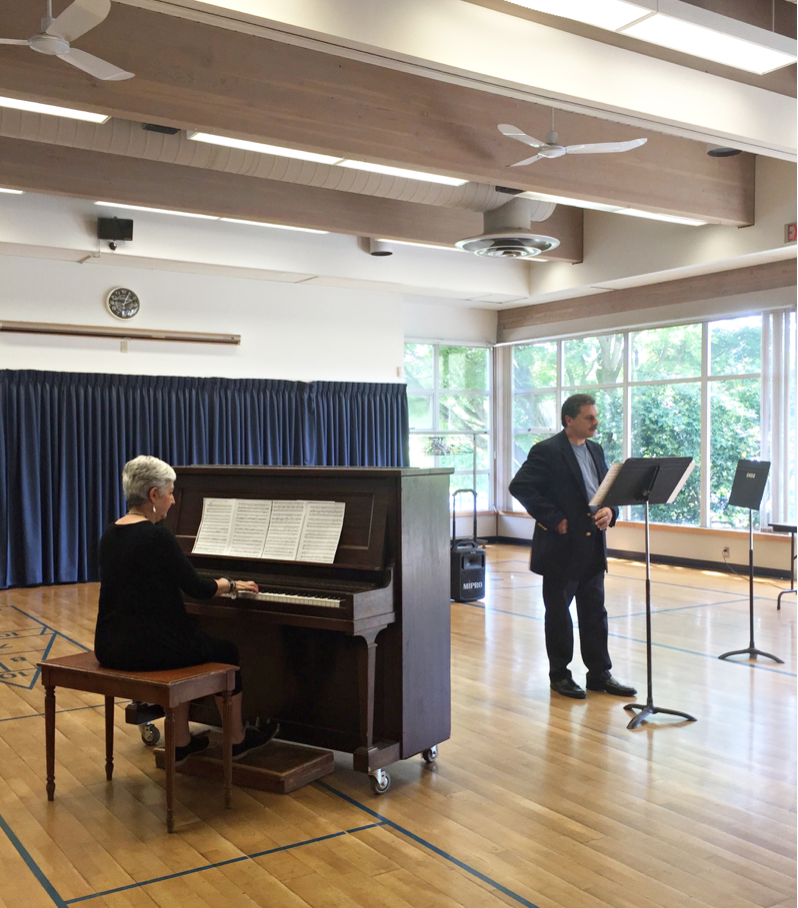 By Susan Tsang
As I was expecting to enjoy a queue of singers performing their pieces at the Opera Zone, I was thoroughly impressed already by the first performer Gerard Satamian's En Sourdine. His buoying baritone voice lightly rode the sad wave of music that was accompanied by the piano. His melancholic composition from 2008 moved me and left an profound mark on my first experience with classical singing. I was compelled to talk to him about composing music and being a musician in Vancouver. 
Growing up in Beirut, Lebanon, Gerard had the support of his family to hone his musical talent even hough they might not have been rich in resources. He had studied in the Beirut National Conservatory of Music when he was thirteen-year-old and earned his piano Master degree at Gomitas Conservatory of Music in Yerevan. After Gerard had moved to Vancouver in 1989, he continued to perform and went on releasing albums Canada, Mon Amour (2010), Frisson Infini (2010),  Forget Me Not (2009), Flowers and Thorns (2004), and Dry Fig Trees (2004). Gerard proved that artists can create outside the box, even in the strict, prestige world of classical music.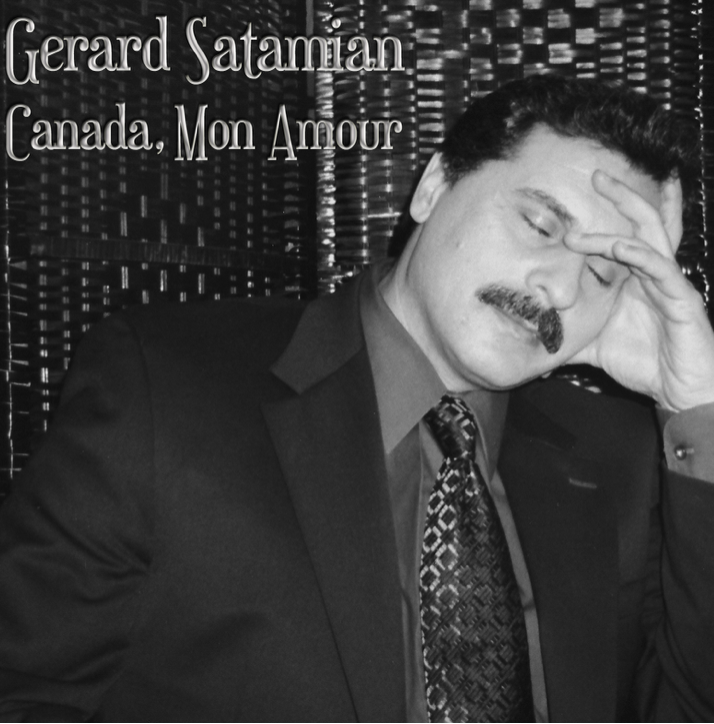 How is being a musician in Vancouver different from being a musician in the Middle East and other places that you lived in?
Gerard Satamian: Vancouver is such a beautiful place. It inspires you to paint if you're a painter; to compose if you're a musician. It has such a high standard of life here. I was in LA for awhile, and it wasn't inspiring. I couldn't last long so I came back here. I missed all the beautiful mountains, nature, and the ocean. These are inspirational. 
Can you tell me what inspired you to write Barcarolle Triste (another of Gerard's piano solo composition that I heard at The Opera Zone)?
GS: (For composing in general,) I just sit on my channel and improvise. If something interesting comes up, I dwell on it and develop it. And then I decide what to call it. If it sounds like a march then I call it a march. So this song, it sounded like the waves of the sea and I realized it sounded a little sad, so I called it Barcarolle Triste, which means "sad wave". Then the style of music evolved from there.
How did you get into composing in the first place?
GS: I tried to listen to a lot of music. Some of them I liked from the major composers. (When I heard) some of the compositions that I liked a lot, I'd say "I wish I have composed that." But there were compositions I didn't like, so I'd say "I can do better." That's my inspiration. I'd say to myself that "I can come up with better melodies." Since I was a child, I had a gift of creating melodies. I remember when I was ten, twelve, I would compose, but then I didn't write them down. I forgot them now. When I was nineteen, twenty, I realized I had to put my compositions down as writings. It would be a shame if I forgot them.
What would you say that is different from the way you compose compared to other artists? Anything you do is unique to yourself?
GS: I don't follow other artists; I only go by what pleases my ears. Songs that are good to me sound exotic, something unusual, not just traditional songs. I like to explore songs, because sometimes in harmony, being traditional (means you) "cannot do this, cannot do that." There's too many laws, but I don't care. I compose whatever I like, just by the feelings and emotions, and the sounds that I like. It's pretty much like the twentieth-century musicians. They departed from traditional laws.
Which artists inspire you the most?
GS: The French impressionists, like Debussy (1862-1918, known for Clair de lune (1890) and Prélude à l'après-midi d'un faune (1894)) and Ravel (1875-1937, his notable works include Boléro (1928) and Pavane pour une infante défunte (1899)). And some Middle Eastern instruments as well, because I'm from the Middle East.
Are you working on a new project?
GS: I love to resume. I have left things in the back burner for awhile. The last project I did was an  album where I sang and played my own compositions, but I'm going to make an instrumental version of it, because not everybody likes singing or opera. They don't understand the words, because the words are in French or in my language Armenian. But when you arrange those songs as instruments, everybody can understand the music. There's no language barrier.
Do you have any new instruments you want to try and incorporate in your next albums? 
GS: So far I did piano, voice, violin, cello, flute, and clarinet. One of the things I would like to try are brass instruments, like the trumpet. I love the sound of it. When you play it well, it's beautiful. I want to come back to compose new materials.