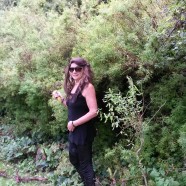 Oct

08
Tags
Related Posts
Share This
One Voice Amongst Many – Lilia D'Acres Remarkable Journey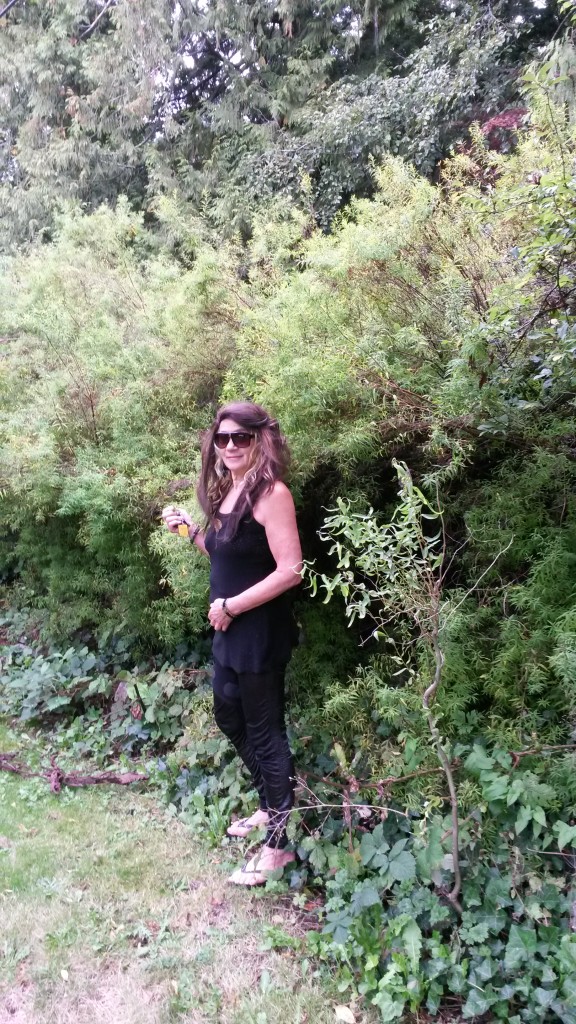 By Lara-Sophie Boleslawsky
Photo Courtesy of Lilia D'Acres
It was completely unplanned. Soft rays of sunlight were filtering through the windows of the Dunbar Community Centre and the lobby found itself filled with a diverse group of women, all of whom continue to be avid participants of the Vancouver Arts Colloquium Society's Creative Weaving Workshop. Perhaps through some form of Fate, her deft hands always intervening in life, I soon found myself meeting and conversing with local author, Lilia D'Acres.
The setting was loud, as women continued to weave and talk amongst themselves, and small children roamed the room, crashing and playing with any items their surroundings seemed to proffer, and yet it seemed our conversation never wavered, never warbled, never faltered.
What struck me most about Lilia was the care and craft she took in deliberating and delivering her answers. We seemed to be forming a narrative through our dialogue, worthy of being written in ink. Passions seemed to erupt, as we touched on the power of English literature, the tasks and troubles of the writer and a few of Lilia's ongoing projects. 
Before composing her first book, Lilia taught writing and literature classes to many diverse groups of individuals. While happy to be fostering such supple minds, Lilia mused, "I didn't get the chance to write." This realization spurred her movement towards writing books, and eventually she transitioned from the classroom into this new creative venture.
Her first work, described as "onerous" by Lilia, chronicles the building and development of Vancouver's most iconic landmark. Entitled, Lions Gate, the non-fiction piece delves into the stories behind this bridge; following multiple threads of thought, the book soon becomes a beautiful tapestry of Vancouver history. In Lions Gate, Lilia explores issues and themes such as the British Empire's colonial ambitions, the violation of First Nations' land, and the story of the mysterious AJT Taylor who first conceived and later played an integral part, of the building of this bridge. The publication of this non-fiction piece inspired a second, "complement" to the original through the incorporation of "the First Nations perspective" and focus on the 1999-2002 refurbishment of the bridge itself. The project stems from Lilia's determination to write and share ideas from "their [the First Nations'] perspective, from the chiefs and elders who lived at the time."
This piece is a whole new approach, written from what Lilia deems, "the point of view of humanity". Summing up her remarkable creative inspiration, Lilia states simply: "My heart is with the people who have no voice." An inspirational moment, what is again so striking about Lilia is her open-minded view of life. At no point in time is there ever any doubt of her humility and commitment to the art of creativity, in fact "author" seems almost too limiting a title; Lilia lives and breathes art in every way. 
As an aspiring writer myself, I was very interested to hear a little more about the ins and outs of the publication process. Shifting to the role of technology in publication, Lilia remarks, "High levels of technology do not necessarily advance our level or speed of publishing." On the contrary, it seems technology reduces a certain aura in the way we create, as mass publication and the heavy reliance on new electronic applications seems to diminish the capacity of the creative effort. There is something to be said about the extinction of a piece. Once one removes any possibility of re-creating a work and re-distributing it to the masses, its appeal seems to diminish, as its reproducibility strips away that aura of intrigue that draws the audience in. This is an interesting and illuminating perspective and is worth considering in today's technology-driven landscape. 
Our discussion surrounding publication practice morphs, turning to Lilia's play about Virginia Woolf. Lilia dreams about this passion project. "I hope one day to have my play published." The play chronicles, "hour by hour what happened on her [Woolf's] last day." Lilia recounts to me passionately, "Her death was ruled a suicide, but the story was controlled."
In the late thirties, England still in the throes of the Second World War, Woolf suffered from a deep depression and on March 28th, 1941, allegedly committed suicide, her pockets found full of stones when her body was discovered by children playing at the mouth of the River Ouse, three weeks later. Woolf's 'suicide by drowning' with only a short note addressed to her husband considered as 'evidence', has never been proved.  Lilia has a renowned fascination for those final hours and is dedicated to studying the timeline of these events as well as the alleged suicide note. Looking also at Virginia Woolf, Lilia reminds me that she was considered "dangerous" at the time and hints that perhaps more occurred on that final day than meets the eye. Ultimately what drew Lilia to Woolf is the same feeling that she had working on her second non-fiction piece: "Her voice was not able to be expressed," Lilia states sadly. 
Throughout her journey, Lilia has maintained her passion for art through literature. She smiles as she recalls, "You discover a lot amongst books. There is so much good writing out there." When prompted for advice, her simple answer touched me: "It's important to have a cause that touches your passion." Lilia's cause, providing a voice for the voiceless seems to not only touch her, but all those exposed to her beautiful writing. 
As this remarkable moment comes to a close, the interview follows suit. But this fascinating conversation between literature lovers would be incomplete without a reference to Shakespeare. This year marks the 400th anniversary of the Bard's death and Lilia tells me about her plans to visit Edinburgh to celebrate. With international performances from around the globe, the diverse interpretations of Shakespeare's iconic plays are an ideal way to celebrate his contribution to the literary canon. In anticipation of this festival, Lilia and I were able to engage briefly in a discussion around our favorite re-imaginings of his plays. Citing various RSC (Royal Shakespeare Company) performances, Lilia soon turned my attention and profound interest to Franco Zeffirelli's film production of the 'Taming of the Shrew', starring Dame Elizabeth Taylor and Sir Richard Burton. Having watched this film after the interview, I must say that I agree. Both actors' performances are electrifying. Starring as Kate and Petruchio, the real-life couple sparkled with an authenticity that is hard to re-create. 
Coming out of this conversation with Lilia, I left with more than a few literary recommendations (all of them were excellent) but also with the profound sense that I had just spent an hour with someone I would never forget. Its Lilia's grace that I will remember above all else; her humble nature serves as the cornerstone of our potential to build a community of kindness.