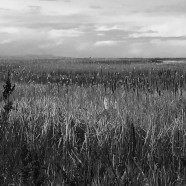 May

06
Tags
Related Posts
Share This
Dear Readers
Dear Readers,
Spring is a time for renewal!  A time to begin new, exciting initiatives that will impact our city.  For community organizers, spring is a time to re-energize and enhance our entrepreneurial and engagement skills so we are better prepared to help our communities succeed. 
Vancouver Foundation Neighbourhood Small Grant (NSG)  & Greenest City Neighbourhood Small Grant (GCG) projects are about to take off. As one of the Resident Advisory Committee members for the Westside, I am delighted to announce that in 2016 there was 25% increase in applications from those submitted in 2015 and so many new and exciting projects are being funded this year. What a great time to share creativity, gain perspective on community sustainability issues, and connect with more people in the neighbourhood! Check the NSG/GCG website for the upcoming project announcements. As part of the Kerrisdale Community Centre's Community Engagement initiatives, we are open to NSG/GCG projects for free meeting spaces on a availability basis in order to play an important role in helping our citizens to continue to grow and our residents to thrive on their own terms. Together, we will reach hundreds of westside residents through such community-led local initiatives in an effort to ensure that the opportunity of creativity and social connection is available to all. 
Another exciting new initiative to connect more people is Vancouver Arts Colloquium Society (VACS)'s SkillShare project funded by the federal government. The Kick off event is just around the corner – Sunday May 15, 9pm – 3pm at Kitsilano Community Centre. Please come out to see what it is all about!
And, finally, we are hosting the Vancouver Regional BC Heritage Fair 2016 at Kerrisdale Community Centre on Saturday May 21, welcoming Vancouver's top 120 students who will be presenting their research projects on BC history. Please come out and be amazed by what our city's next generation can offer!    
And when it's time to plan Mother's Day —or any other family gathering—these are among some of the great suggestions you'll find in this issue, which we hope feeds your mind and soul.
Happy Reading!
Keiko Honda
Chair, Community Engagement
Editor-in-Chief