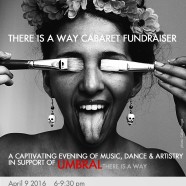 Mar

29
Tags
Related Posts
Share This
The Theatrical Threshold – An Interview with the Innovative Minds behind Umbral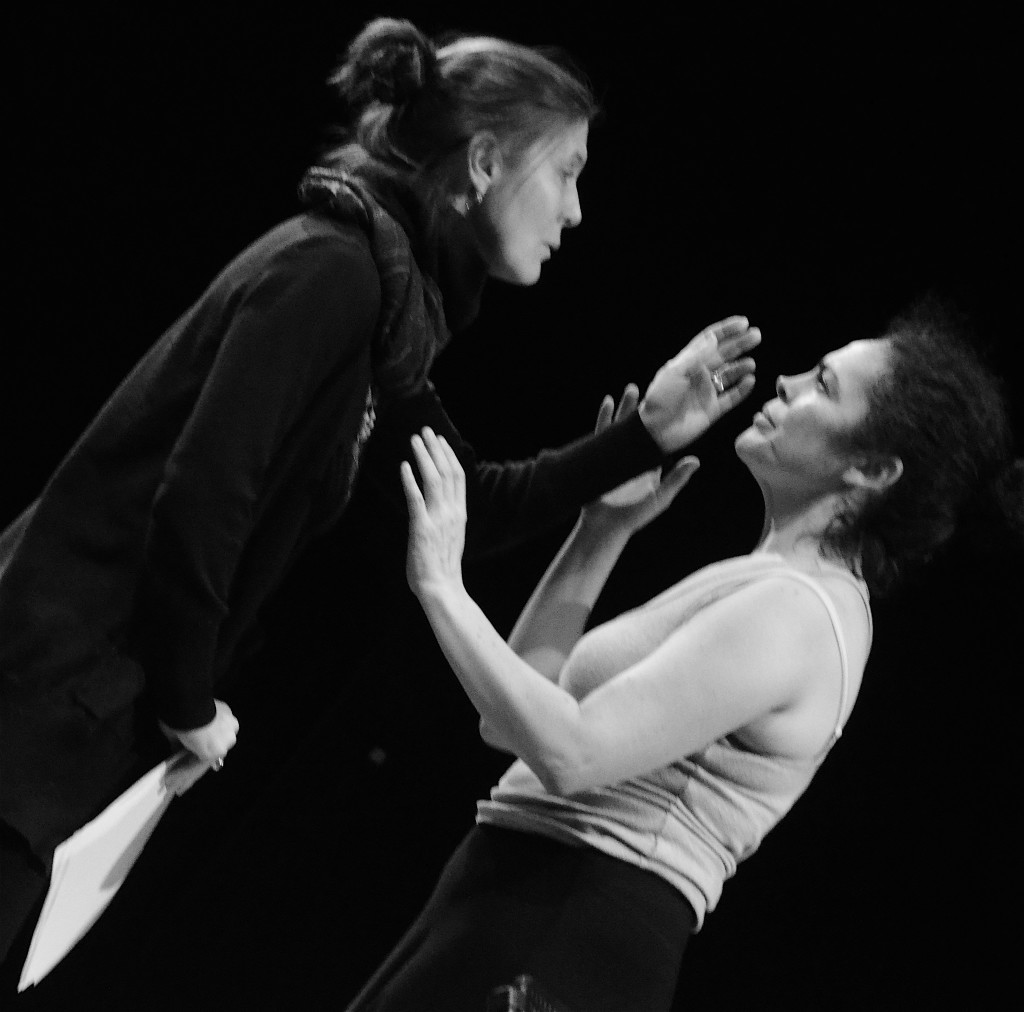 By Katherine Dornian (Vancouver Arts Colloquium Society)
Photo Courtesy of Salome Nieto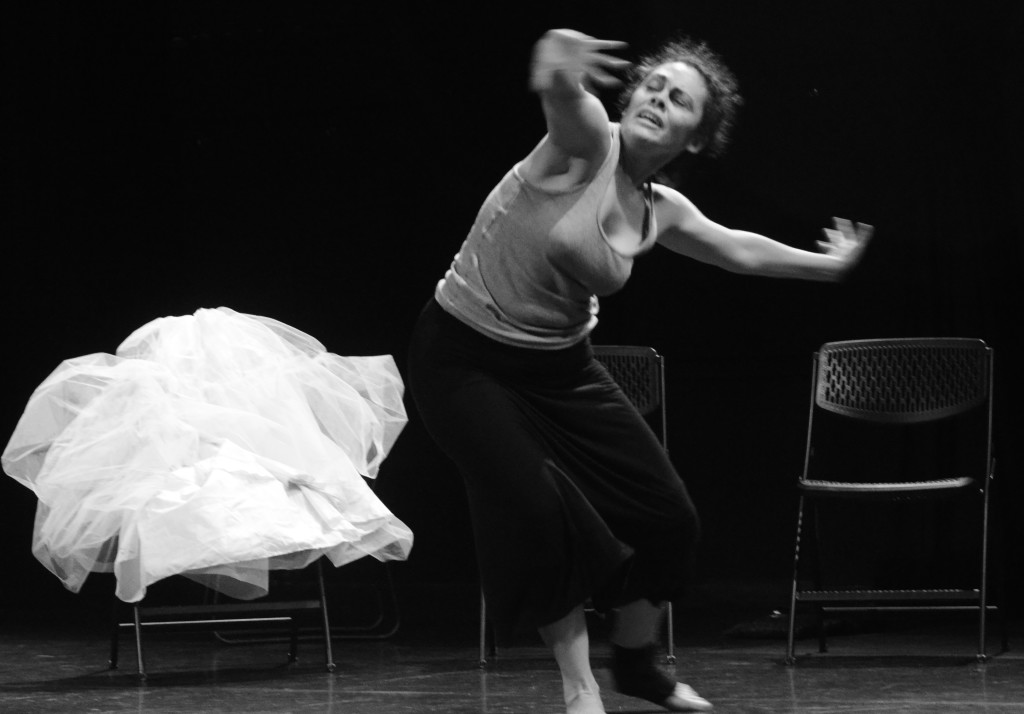 In a quiet, bare studio at the Shadbolt Centre for the Arts, I watch Salome Nieto being born.
Her movements are slow and deliberate, full of pause. She falls into herself and then unfolds, slowly, evoking something fragile and primeval, facing the world for the first time.
Behind her, poet Shauna Paull approaches with deliberate steps. In a shy, vaguely singsong voice, she speaks of water, light, and my mind leaps to the quiet of a first creation. In the background, original music plays, vaguely evoking Tchaikovsky's Swan Lake.
Shauna watches Salome's transformation, watches as she looks around in wonder and fear. Soon Salome embraces her, childlike and seeking comfort, and a deeply intimate connection is established before she is sent back out on her own to discover.
All this time, producer Eduardo Menesses has been scribbling away at his notes, muttering quietly with the lighting and sound directors. When the song ends, he calls Salome over to work out some transitions, then asks her genuinely, what she felt while performing the scene.
So has this process gone for over a year and a half – this constant cycle of meditation, observation and dialogue that's gone into the production of Umbral.
"It grows organically out of what we have to say," says Salome. "It's not about a product; we're working together to create an experience."
The production, co-created by Salome and Eduardo with the help of their close-knit community of artists, is a reflection on human nature, as well as a commentary on the reality of war. It integrates an interdisciplinary mix of poetry, video, music and visual arts to support the core element of the show and Salome's strongest talent, butoh dance.
However, she emphasizes the collaborative process that's been integral to production. Everyone involved has met to exchange research and ideas, to put forth their own experiences, and to shape the show into its own unique style which has grown naturally out of the group's combined enthusiasm. All the artists have been working together for several years, and were invited to contribute specifically because of their passion and desire to spread a certain message.
And sure enough, the scope of the show is ambitious enough to necessitate such a broad range of creative perspectives. True to Salome's word, Umbral tackles violence, greed, consumerism, corruption, death of spirituality – all components in the universal machine of "greed in the pursuit of power", according to Eduardo. The production is their combined effort not only to spread awareness of these issues, but more importantly to provide hope, and to bring people together in the shared desire to do something about it.
"If we are capable of going to the moon, building monuments, curing disease, then we are capable of turning the world around," Salome states.
But how to do that? Well, Salome and company know that we must start by coming back to "human values"; small acts of kindness are essential, as are moments of solidarity. Umbral seeks to empower their audience and inspire them to embrace their neighbour with love. The goal is to "fill them with plenitude" and encourage them to share in deeper, more personal connections.
For this reason, themes of communication and innovation lie at the heart of Umbral. The audience will experience a show that pushes the limits of conventional theatre, in order to expand to the spectators the already-existing bond among the creators and bring everyone together in a powerful, familial connection.
It's less about the product than the message, Salome explains. The show will be different every night, a fact she encourages due to its inventive nature. Whatever way they can make the audience understand what needs to be said, that's the path they'll follow. The journey to create Umbral has already been full of surprises, since it evolved purely out of the need to follow creative energy with trust and patience. The result is "a show from the heart", and expressing that on stage will be achieved with just as much spontaneity.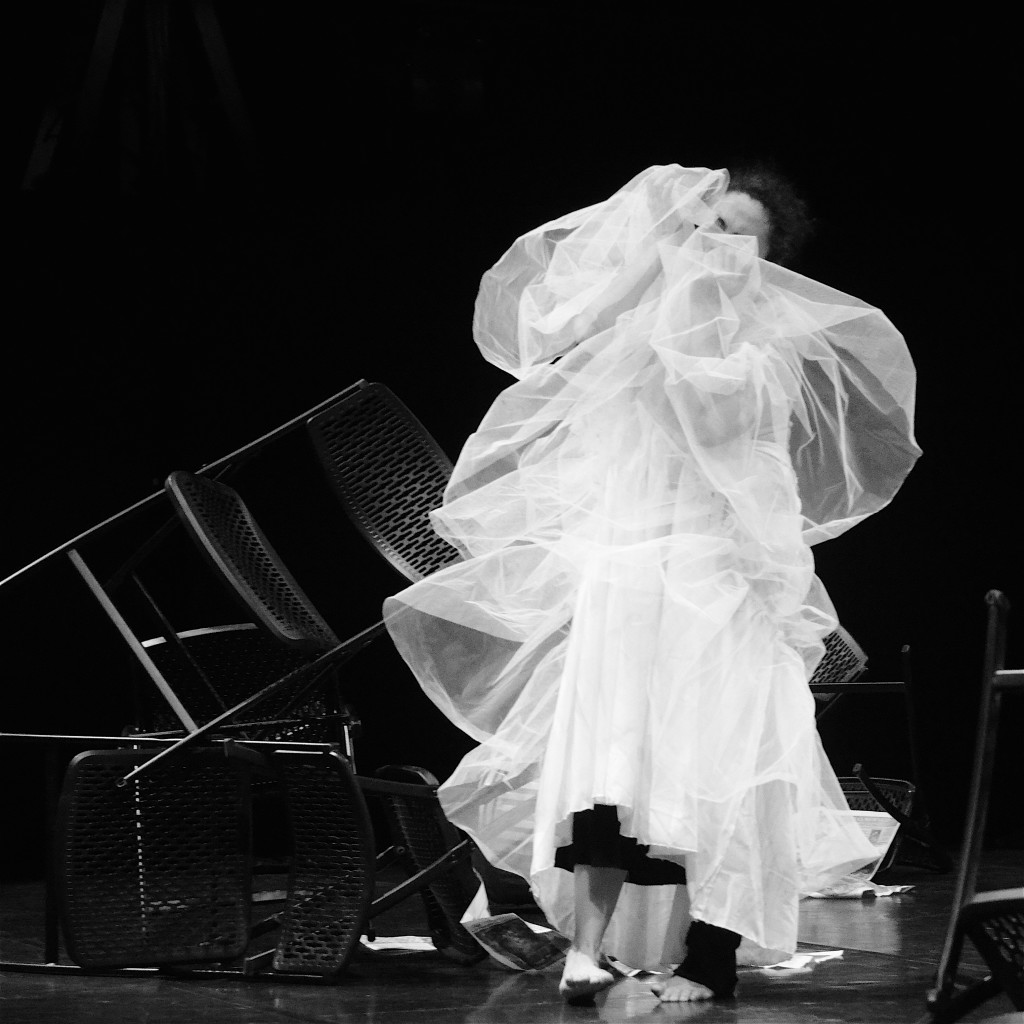 Above all, the show is about understanding, which Salome's company achieved by finding their own way of working and now hope to share it with others. Each and every artist involved has contributed because they are passionate about their own disciplines. It's not necessarily that they are performers by trade – some of them will be on stage for the first time during Umbral. It's about that raw, genuine desire to spread a message of peace and kindness to a world in turmoil, and to create that cherished connection that only art can facilitate.
Much like the curious, primordial being that Salome brought to life in that studio, each and every one of us turns to the arms of a poet for comfort – and then looks back out into the universe, trying to make sense of the chaos.
Umbral will open on July 27th at the Roundhouse Theatre in Yaletown. But for those of us who desire a taste of that understanding beforehand, the company has graciously arranged an event to both pique our curiosity about the show and connect with the performers ahead of schedule. There is a Way Cabaret will take place at the Shadbolt Centre for Arts on April 9th from 6-9:30 pm, and will act as a fundraiser in support of Umbral.
Salome teases that a work-in-progress segment of Umbral will be presented at the Cabaret, and she promises that a multitude of talented artists, each with a powerful message of their own, will be performing, herself included. It will be a variety show featuring music, dance, and poetry, while also providing an opportunity to discuss what Umbral is and what it aims to achieve. The event will be put on with the support of the artistic community and will feature door prizes, raffles, food, drinks, and a silent auction. Tickets for Umbral will also be on sale.
The Cabaret will be a perfect opportunity not only to gain insight into the show, its creators and their motivations, but to engage with it beforehand in a more personal way that Salome and Eduardo believe will be essential in many more productions to come. Both believe that audiences everywhere are ready to be challenged and to be moved, and will embrace performances given differently than what they've come to expect. They're confident that productions like Umbral are indicative of how the institution of theatre is moving forward, and they're expecting audiences to react with as much enthusiasm as they put into creating it.
"No performer is in a box of pure dance, or pure theatre anymore," Salome elaborates. "People are finding new ways to break the mold."
And if breaking the mold is where the future of theatre is headed, then what I witnessed in that studio was nothing short of trailblazing. A show that focuses on basic human connection in such a provocative manner can't help but draw a viewer in, and a full-blown version of that performance is bound to be a transformative experience. The concept of creating a collaborative understanding with spectators is something Salome and Eduardo have transformed into an art, which clearly holds as much power as its creators have faith in it. The future for shows like Umbral may be more or less guaranteed as long as the passion of its creators remains so transparent and affecting – as audiences are sure to witness this summer.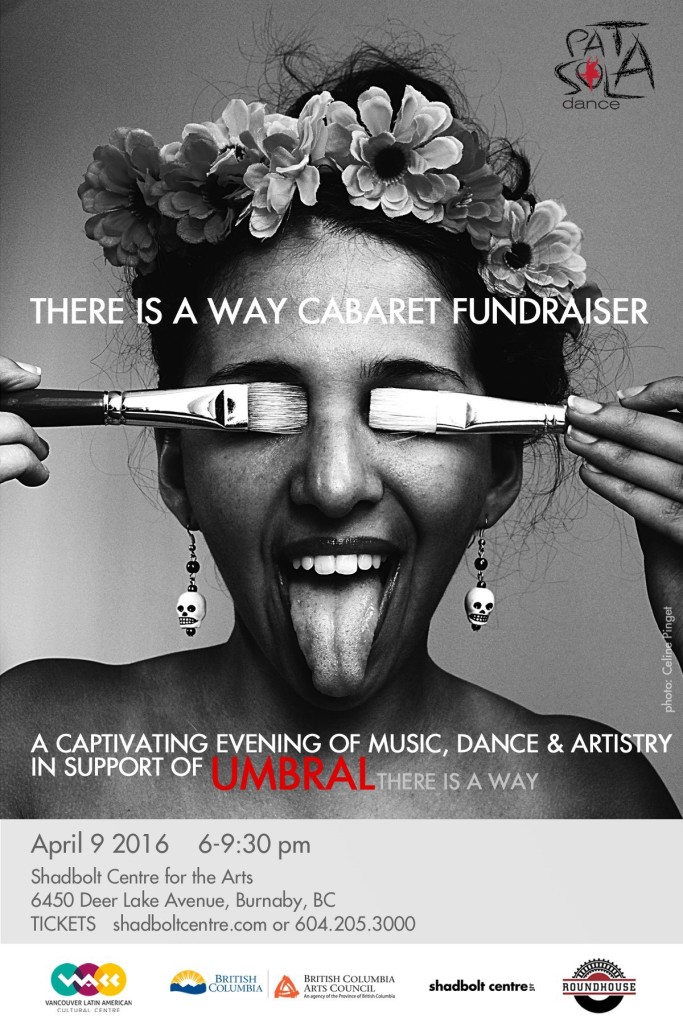 Tickets for There is a Way Cabaret can be purchased at tickets.shadboltcentre.com, or by calling (604) 205-3000. Tickets for Umbral will be available starting April 9th and can be purchased through the Vancouver Latin American Cultural Centre or at http://www.brownpapertickets.com/event/2513500.