Tags
Related Posts
Share This
An Interview with Martha Bassett, A Story of Passion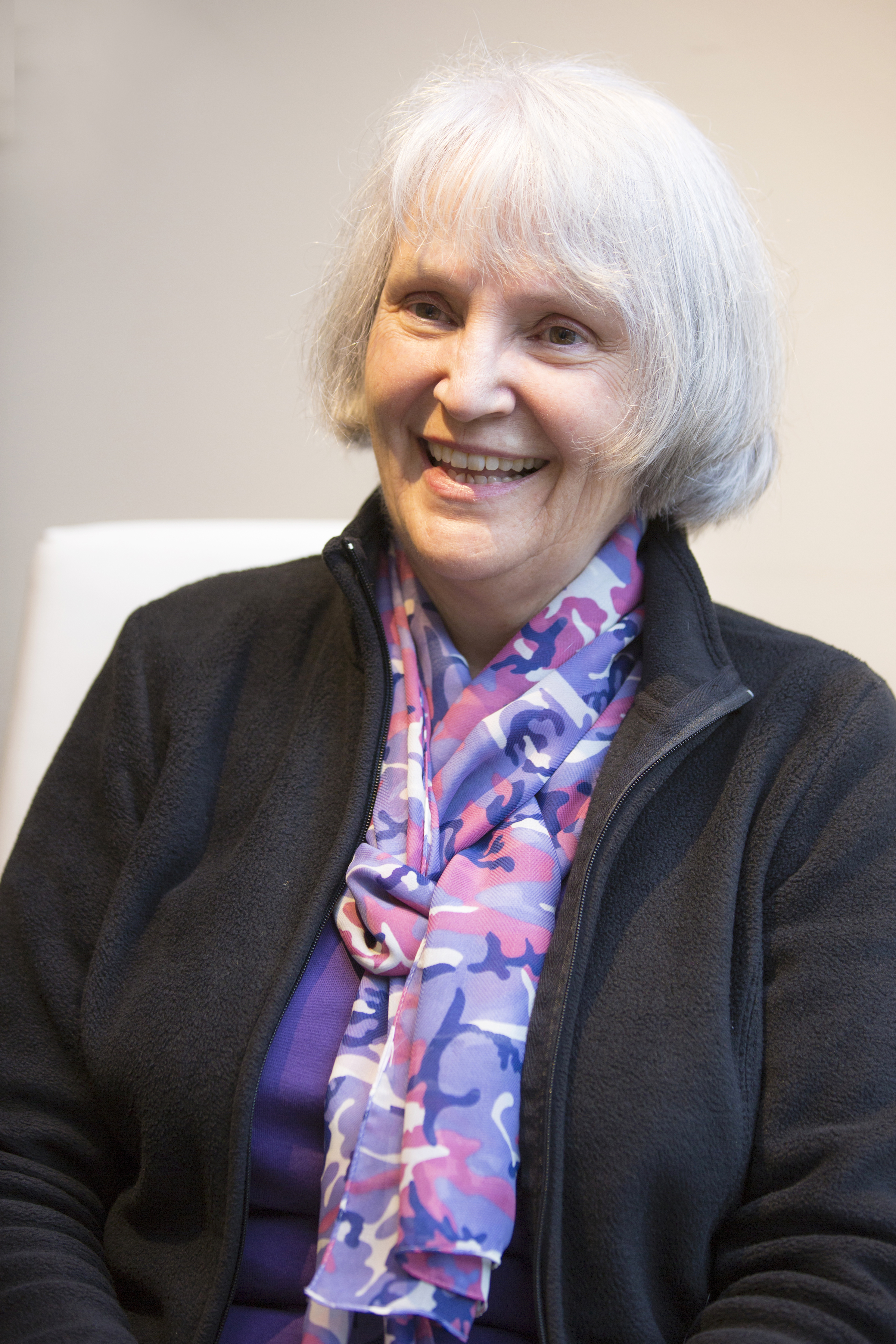 By Lara-Sophie Boleslawsky
Photo by Noriko Nasu-Tidball
"When I teach, I am motivated by the students, rather than the content."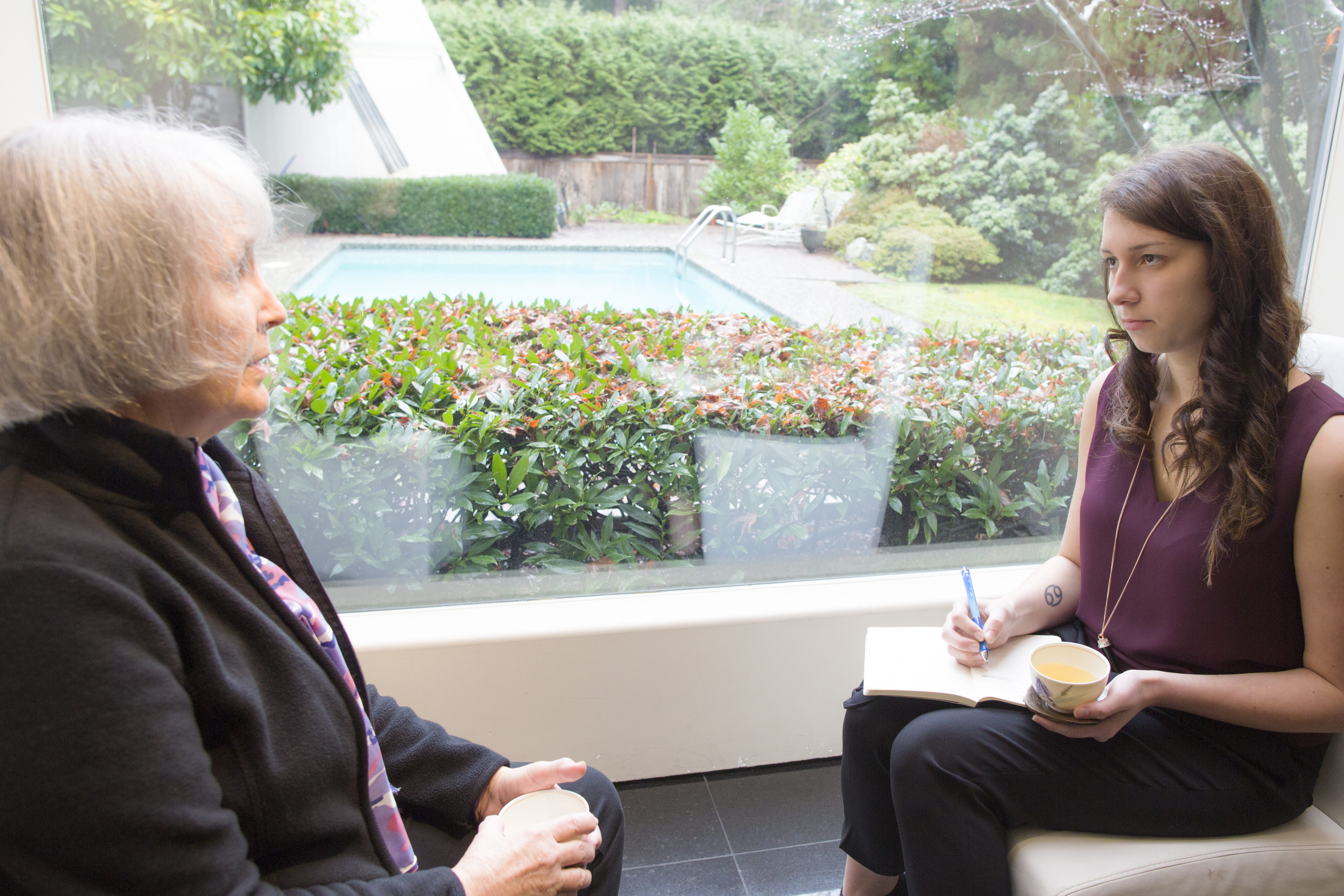 Bassett begins her interview citing her teaching doctrine. Her remarkable journey is peppered with people, daily encounters, art…in short, a cultural interaction with the Japanese language.          
Nestled in the midst of the vibrant neighbourhood of Kerrisdale, Martha Bassett and I sit, enjoying the view of misty trees and dew-covered leaves and bushes before us. Bassett is currently a Japanese language teacher at the Senior Campus at St. George's School in Vancouver. Yet, she is far from just an instructor in the language: Bassett is responsible for the inauguration of the Japanese language program at St. George's. Since 1992, Bassett has been sharing her love of Japanese language and culture with her students.
"In order to sustain interest, there is a lot of other stuff we do, other than language," Bassett remarks. Indeed, in addition to the language itself students in her classes are exposed to Japanese food, film, history and art, to name a few.  
         We enjoy green tea, imported from Japan; its delicate simplicity seems to reflect our tranquil surroundings. It is here that we begin Martha Bassett's remarkable journey. And it is here that we return full circle, like the ever-rising sun.
                     Despite being born and raised in Southern California, Bassett remarks that Japanese culture was always a part of her early childhood. Her father, being a soldier in the Second World War, regarded the Japanese as a "worthy enemy" and Bassett recalls, "Asia was always in the background". Her appreciation for Asian culture suited her well in her early adult years when Bassett found herself wanting to travel. With little formal education, Bassett was inevitably drawn to Japan, pursuing a job teaching English to native Japanese speakers. Home, for Bassett was Shibuya, a pleasant shopping district in the greater Tokyo area along the Yamanote River. The divine balance between natural beauty and the hustling, bustling modernity of Shibuya charmed young Bassett. Part of her love of Tokyo, Bassett remarks, is that it was "modern, but not Western".
                     Bassett recollects her return to Vancouver while slowly sipping her tea. Indeed, a certain amount of gloom settles in the room as she recounts her return to Canada due to the high levels of pollution in Japan. Following her return, Bassett, worried about her employability, found herself asking, "What will I study?" as she had decided to return to school to pursue a higher education. The answer was almost immediate, "Japanese. I will become a translator." Bassett smiles softly to herself upon remembering this, clarifying, "I never expected to be a teacher."
               Regardless, Bassett soon enrolled at the University of British Columbia and remembers with pride her classes in the Asian Studies department, citing them for having "opened her eyes". Martha Bassett's passions for Asian culture fuelled her desire to study hard and embrace her learning. During her time at UBC Bassett was keen to seize new learning opportunities and push herself out of her comfort zone, however the marvellous and exciting memories of Japan still permeated her thoughts from the back of her mind. It seemed that Japan and Bassett were inseparable, both were totally and completely invested in one another, and in the winter of her fourth year at UBC, fate brought the two friends together once more. Bassett found herself contacted by one of her deshi, a former student. To her delight, a prominent Japanese language school was in need of a sensei, or teacher. Bassett had been recommended for the job by her deshi and the following April departed once more for beautiful Japan.
                     "What sustains my interest is primarily the people," Bassett explains, "I love small little stories that involve people." One charming story in particular, found itself cast into the forefront of our conversation. It begins as any other, a hiking trip, sandwiches, and an idyllic picnic with light filtering through the tops of the trees surrounding Bassett and her colleague's lunch. As Bassett begins to peel a mandarin orange, her companion stops her, peeling the orange so as not to destroy the bright orange skin. There is a striking elegance in this act. Suddenly what was destructive has found it's way to becoming an act of creation. The useless peel, now more beautiful than before, is now useful in its brilliant artistic presentation. The remarkable simplicity of the act yields a greater result. Bassett relates this story to her perception of the Japanese language.
                     "Coming from the States and Canada," she says, "there is a certain social hierarchy in linguistics". And yet, perhaps a change in perspective is needed to perpetuate a slight 'rattling of the cage'. Perhaps the attitude towards linguistics needs only to be altered slightly, such as the little orange peel, in order for a significant change to come about.
                     Bassett remained in Japan for nearly two years, before returning to Vancouver where she now thought her teaching career was over. Within the deep recesses of her mind, a career in Japanese translation still lingered, however this was not meant to be. As luck would have it, Bassett was contacted through a dear friend, whose children were attending St. George's School in Vancouver. The school was in desperate need of a Japanese teacher, however Bassett was initially unsure about pursuing yet another teaching position. Luckily, her friend's persistence won out in the end. Bassett contacted St. George's, learning that "a small group of students from Japan were coming to Canada on exchange. It was for about three weeks". As such, Bassett was able to showcase the wealth of knowledge and breadth of language that comes from having lived in Japan for many years. Her program with the exchange students was so successful that in addition to a teaching position with the full time Vancouver students, St. George's offered Bassett the opportunity to continue sharing Japanese culture though the development of a Language Club.
   "In the mornings I would teach regular English classes to the boys at St. George's and then go to Japanese Language Club meets at lunch," Bassett recalls, "eventually the program became so popular that St. George's decided to offer Japanese as a regular language course, something I was delighted about." Since the inauguration of the Japanese Language program at St. George's, Bassett has been able to share the beauty and interaction with Japanese culture that was allotted to her in the early years of her life, through the organization of student trips to Japan. The first, occurring in 1992, consisted of Bassett and 9 other boys, during the course of which the group climbed the impressive Mt. Fuji. "There have been six since," Bassett observes. She is all smiles at this point, reminiscing fondly about the amazing experiences she has shared with her students.
                     "I'd like to thank my students," Bassett suddenly adds, "I am always surprised by them and I like to think that I learn from them just as much as they learn from me. Teaching is very social." Perhaps it is this fundamental aspect that marks Martha Bassett as a great instructor; an inspiration to anyone who is fearful of what they do not know. "I am more willing to confess my ignorance now," Martha explains, "The more I know the more I know what I don't know." She laughs now, citing it as "the broad horizon of my ignorance." Indeed this is a refreshing and inspirational viewpoint, one that acknowledges the intrinsic complexities of life and pursues not knowledge itself, rather a confidence to embrace what is still unknown.
                     "Some students quit," Bassett states, "but the students with the most success are the ones who are confident in not knowing. They practice humility." Ultimately this amazing journey ends with us having finished our tea. The trees are still, and yet a small amount of sunshine trickles through the misty clouds. Martha Bassett's amazing perseverance to share her love of Japanese culture reminds us of the fact that language is like the sun: at times hard to see or follow, however, remarkably illuminating nonetheless.