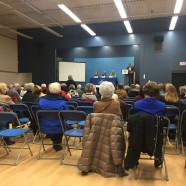 Feb

11
Tags
Related Posts
Share This
ABCD in Action: Recap of Community Forum with Jim Diers,
By Leonni Antono
"Cities have the capability of providing something for everybody, only because, and only when, they are created by everybody." – Jane Jacobs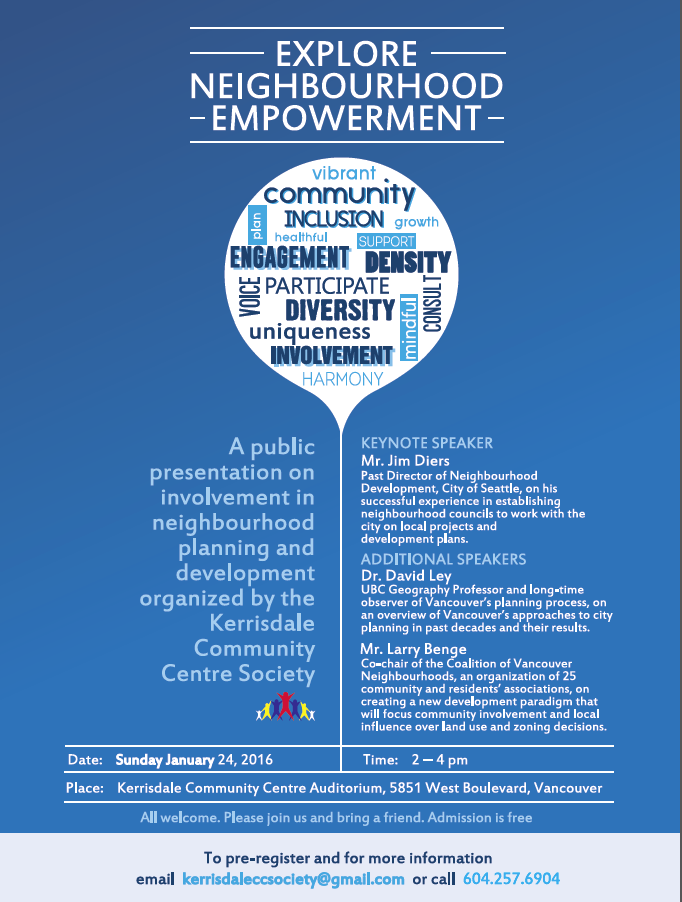 Guest speaker Jim Diers draws on his past experience as the Director of Neighbourhood Development in the City of Seattle to highlight the importance and viability of neighbourhood empowerment in improving quality of life and solving community problems. By examining the existing crises – such as economic, social and environmental – he explains the reasons behind people's estrangement from their communities and thus posits that a strong local community is the essential basis for change, which begins with community involvement in neighbourhoods, leading eventually to a collaborative effort from both the government and groups of individuals in order to promote sustainable asset-based development at a community level.
            Delving into the main reasons behind the divide between the government and the individuals of society, Diers sheds light on the various roles that can be played by both parties respectively, and concludes that in order to engage the government in the community, it is indispensable to change the government and how it views its citizens. Ideally, the government "supports the community to work on its own priorities through its own associates", and the citizens in this case become what Diers calls the "producer", which implies people's involvement in and contributions to changing the community for the better. In the words of Diers, people nowadays have forgotten about the role of community. Due to this, many human resources are squandered and not utilized.
            However, the aforementioned crises have made people more cognizant of the importance of neighbourhood, and to change the community for the better – to solve societal issues like safety, etc. – it is requisite to subscribe to a "bottom-up" approach – a method Diers strongly advocates – while the government, on its end, needs to start recognizing the citizens as pillars of strength. This bottom-up approach requires people to realize that everyone is passionate about something and it is through such passion that people are brought together. Utilizing the power of such connections to launch projects for asset-based community development not only makes citizens the directors of their neighbourhood, but also promotes the success rates of policy implementations by local governments, as the people themselves, through their engagement and involvement in their own neighbourhood, become the power that turns mere fantasies into realities. In the end, Diers reiterates the importance of having fun, because the joy of engaging in work that you are passionate about is what ultimately becomes the driving force that brings people together and as an empowered collective, they become the indispensable pillar of change.
To be frank, this was the first time I ever heard of asset-based community development (ABCD); I have heard of need-based development, but not asset-based, so the event was nothing short of a mixture of bafflement and excitement. I would say this experience was very enlightening and educational; as my field of study – English Literature and Asian Studies – diverges far from the social/political topics covered in the social sciences, I wasn't quite sure at first what to make of the discussion. Being quite unfamiliar with the concept of neighbourhood empowerment in its entirety, with my knowledge limited to online research on ABCD, I sat through the event not knowing what to expect and what I would get out of it. Much to my surprise, Diers' animated presentation on the topic of neighbourhood empowerment made me realize the intricacy of our society in general, and that there is a noticeable divide between the governing body and its citizens. I also became more aware of the different crises we are facing right now and their impact on our community. There are many problems existing without me knowing, and being suddenly aware of this shocking fact made me realize how much I might have been a "non-producer" in my own community. What I learnt is that change doesn't just happen; people in society always complain about how the government is inadequate, yet they never realize how they are not participating in the collective action for greater good. Perhaps individual efforts may not contribute much, but this is undoubtedly the microcosm of a better future and a better community.