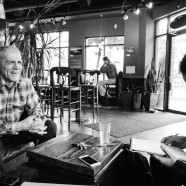 Nov

26
Tags
Related Posts
Share This
Interview with a Pharmacist: Mr. Tony Tabarsi

By Anonymous
Photos by Noriko Nasu-Tidball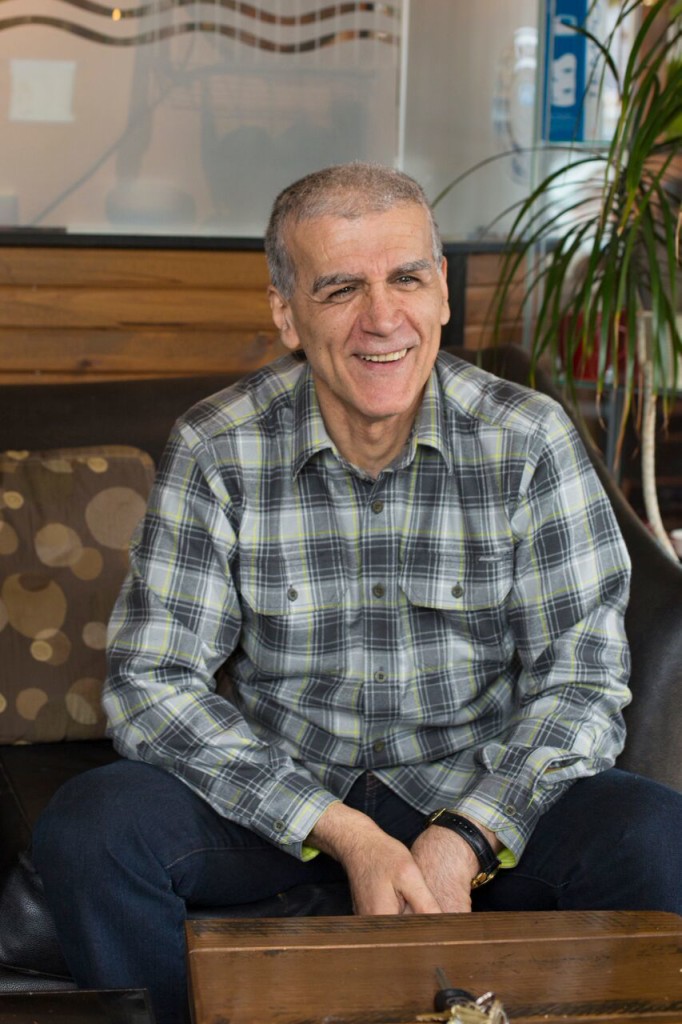 Tony Tabarsi is a husband, a father and a respected pharmacist, who has been living and practicing in the Kerrisdale area for more than 20 years. Southland Pharmacy, serving the Dunbar-Southland neighborhood and beyond, is a successful pharmacy owned and managed by Tony for more than two decades. He is also an active community volunteer and has been teaching at English classes for the new immigrant population for over 10 years, without pay.
However, Tony's road to success, as you may be surprised to learn, has not been the smoothest of roads. Going back in time to the decade of bell-bottoms and disco, Tony was a young bright high-school student in the graduating class of 1976 in his home country of Iran. Although he had applied to and gotten accepted at the University of Tehran's school of medicine, he was later refused a seat simply because of his less conventional religious faith. Disappointed yet determined, Tony saw no choice but to archive his first university acceptance letter and follow to embark on a journey to the Philippines in the hopes of realizing his dreams of higher education in the health care field.
Although not happy with the quality of the education he was receiving, Tony was enrolled in a Dentistry program for three years in the Philippines until the new, post-1979 revolution government of Iran, ordered that Iranians studying abroad including Tony, return to the country immediately. Afraid of religious persecution upon returning, Tony decided to seek asylum at the Philippines' office of the United Nations in Manila.
More than midway into his studies in the Philippines, Tony was yet again moving; only this time, he was preparing for life as a refugee with a one-way ticket to a very far land, Canada. After landing in Canada in 1982, Tony was 26 and determined to finally attain the high-quality education he had always envisioned; meanwhile, he was striving to cope with the many stresses that are associated with settling into a new country and a culture, filled with the unknown.
His first move was to register himself at the Okanagan College in Kelowna, BC and kick-start his educational and professional career in Canada.
Only two years later in 1984, Tony received his then third university acceptance letter from the University of British Columbia's Pharmacy program and by 1989, he was already a Canadian-trained healthcare professional ready to practice and serve his community!
Following his graduation from Pharmacy school, Tony worked for several large chain pharmacies for 4-5 years until he founded his own neighborhood pharmacy, Southland in Kerrisdale.
Fast forward to today, Tony and his wife, also a pharmacist whom he met while they studied at UBC, are parents to a 24-year old daughter, an internal medicine resident at Vancouver General Hospital who is well on her way to becoming the doctor in her family.
Having gone through the struggle of finding his own place in Canada as a refugee, Tony has been making a great contribution to his community by volunteer teaching for the branch of English Corner classes in Kerrisdale for the past 10 years.
English Corner is a volunteer-based conversational English class provided as a free community service to newcomers and other immigrants. These informal classes give participants the opportunity to practice their English speaking skills while making new connections with other immigrants alike.
Every Friday from 7 p.m. to 9 p.m. at the Kerrisdale Community Centre, Tony can be found facilitating the local English Corner class of 8 – 24 students; where he happily provides answers to the many questions newcomers are faced with as they try to integrate themselves into the Canadian society, as well as helping them improve their conversational English through various discussions and in-class activities.
Following are some questions we asked of Mr. Tony Tabarsi, and he was so kind as to provide us with his responses:
Q: What do you appreciate/enjoy most about life in Canada and the Canadian culture?
A: I enjoy freedom and equal opportunity Canada offers.
Q: You have experienced first hand what it like to migrate and settle into a completely new land, and for the past 10 years, you have been in close contact with countless newcomers who attend your English Corner classes; what are some of the most important challenges that you believe new immigrants are faced with in Canada?
A: Any new activity, work, ideas, culture and country could be challenging for some people.
Q: What is your most memorable time/experience as an English Corner facilitator to date?
A: I have many many memorable experiences as English corner facilitator. Every individual is unique and I learn a lot from them and these leanings are the experience that I cherish.
Q: Do you think Canada could be doing more to help its immigrants transition into the Canadian life and become successful members of the society? If so, do you have any recommendations?
A: Canada is a great country and is doing a lot for immigrants and I appreciate that a lot.
Q: One would say you are a prime example of a successful migrant who has realized the 'Canadian Dream' and is now giving back to his community in significant ways; what advice do you have to offer to the young, ambitious immigrants of today who come to Canada for a more prosperous future?
A: People migrate to Canada for variety of reasons. Canada has been a beautiful refuge for me and many others and we should keep this country strong and vibrant.