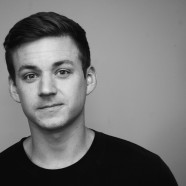 Oct

07
Tags
Related Posts
Share This
VIFF's The Devout Dives Into Reincarnation and Belief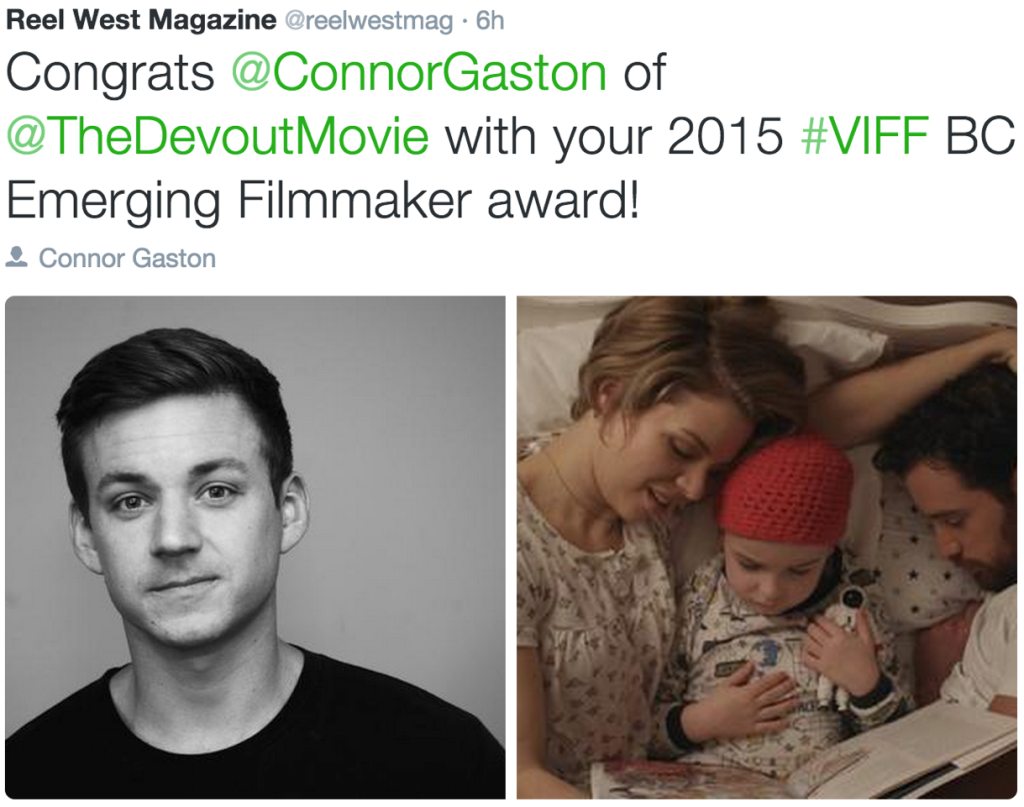 By Katja De Bock
Have you ever been in a situation of déjà vu before? Have you sometimes recognized places, tastes, smells or faces even though you're sure you've never seen them in your life? In your present life, that is.
When Vancouver Island filmmaker Connor Gaston was four years old, he told his parents that in a past life, he was a carpenter named Peter, and fell off a roof. Gaston grew up in a Christian household and his parents had their faith challenged when they started looking into their son's stories.
Some twenty years later, Gaston, an accomplished director of short films, researched cases of presumed reincarnation for a feature film screenplay.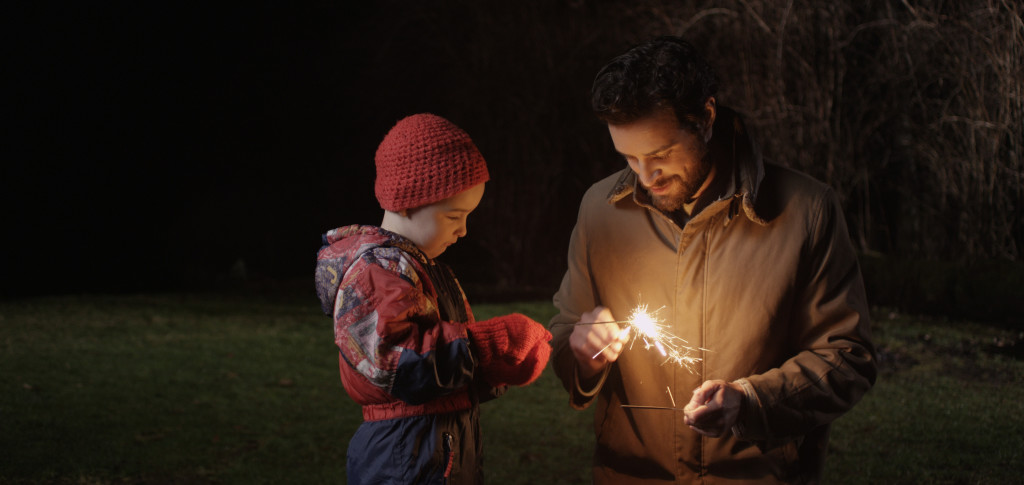 The result, the buzz-making BC feature film The Devout, premiered at the Vancouver International Film Festival (VIFF) on October 2nd and director Connor Gaston promptly won the BC Emerging Filmmaker Award at the festival.
"I've always been interested in supposed accounts of reincarnation, and in theories about the afterlife in general," says Gaston. "I read about a specific case where a little boy remembered a past life with incredible detail. He grew up in a Christian household and the parents had their faith challenged when they started looking to their son's stories. This crisis of faith the family faced was so enticing to me. 'What a great premise,' I thought. The idea of reincarnation is so prevalent in society's hive mind, but there really aren't many movies about it. So I started writing."
The Devout follows a young, devoted Christian family in a small Bible belt town, where the unthinkable happens. Darryl and Jan's four-year-old daughter, Abigail, has terminal cancer with only weeks to live. Bedridden at home, Abi, while playing with her rocket ship toy, mumbles arcane intricacies about an astronaut's space suit to her father. When Darryl probes further, Abi tells her father that she died in a fire aboard Apollo 1. It's shortly after when Abi announces her old name, which matches that of an astronaut who died in the Apollo fire. When Darryl verifies all this information online, he suffers a crisis of faith. Going against his pious community and behind Jan's back, Darryl sets out to see an expert on reincarnation who offers him proof because . . . if his daughter has lived before, she will live again.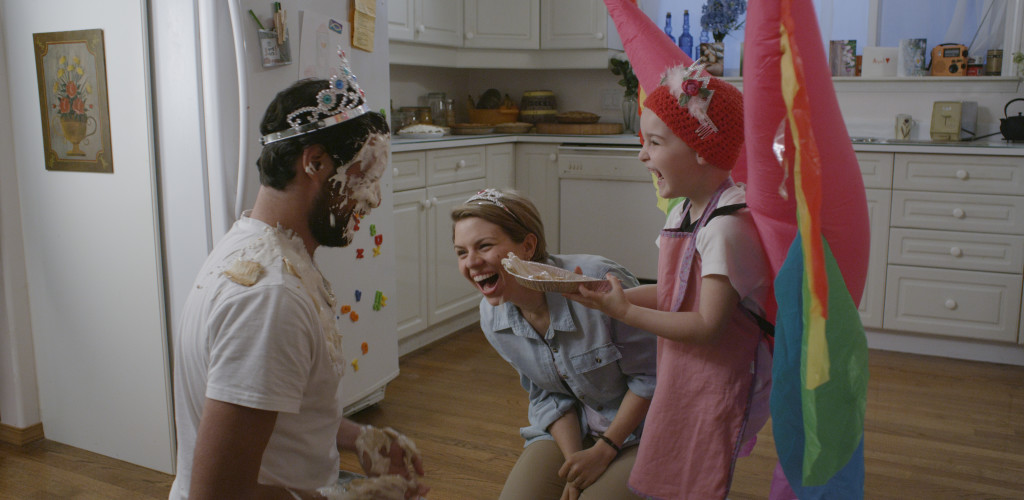 Even though Gaston says his inexperience as a director made him "feel like a fraud" the first day on set in January of 2015, the originality of the script did attract top-notch local actors Ali Liebert (Jan), Charlie Carrick (Darryl) and Gabrielle Rose (Jan's mother Ava). The role of Abigail, originally written for a boy, was cast with the remarkable four-year-old Olivia Martin, found through an open call at a local pre-school. The film was produced by Gaston, Daniel Hogg and Amanda Verhagen.
29-year-old actor Charlie Carrick, who used to practice with his soccer team Westside Rino at Point Grey Secondary, had the challenging task of displaying the ever-present reality of death in his face throughout the film.
"Connor [Gaston] deals with faith in quite a nuanced and un-judgmental way," he says. "Despite his Christianity, I think that Darryl has to try to really exercise faith for the first time and he finds that it's not an easy thing to summon. And I think he also finds that trying to work out what you believe can be a very lonely and solitary pursuit. That's where I felt closest to the character – the necessity and discomfort of sometimes having to be a lone wolf."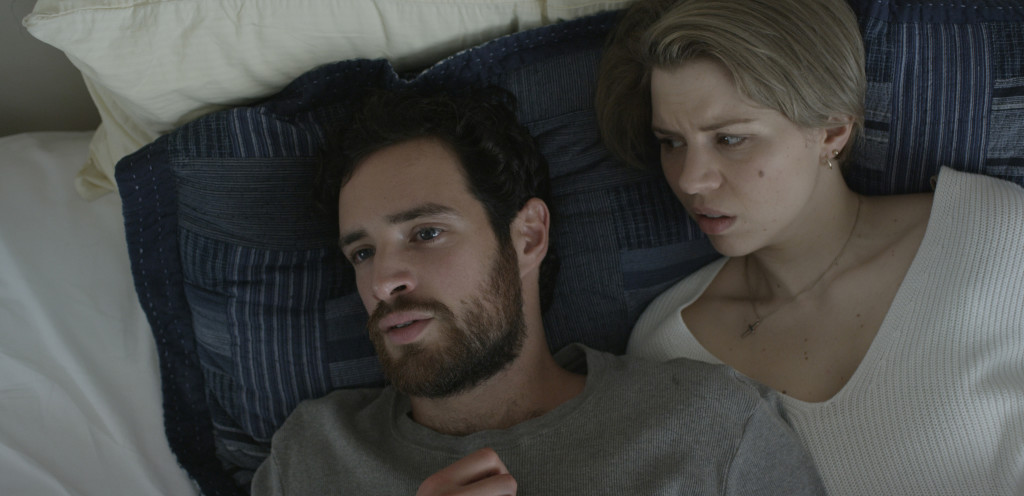 Carrick thinks not many people will feel short-changed by this film.
"It's very absorbing, sad and atmospheric. It's also made in BC and set in BC and the setting, in all its grey, wet beauty, is like a character in the movie."
Carrick was happy to have his longtime friend, actor Ali Liebert, cast as his wife. Liebert is most known for her recent roles in the television series Bomb Girls and Strange Empire.
She says after shooting the emotionally challenging role she felt absolutely shaken.
"I'm just an actor, I get to walk away from this horrific situation unscathed," says Liebert. "I have nothing but the utmost respect for real families coping with loss of this kind."
Liebert adds she didn't grow up in a particularly religious home but there was a lot of talk about faith and truth.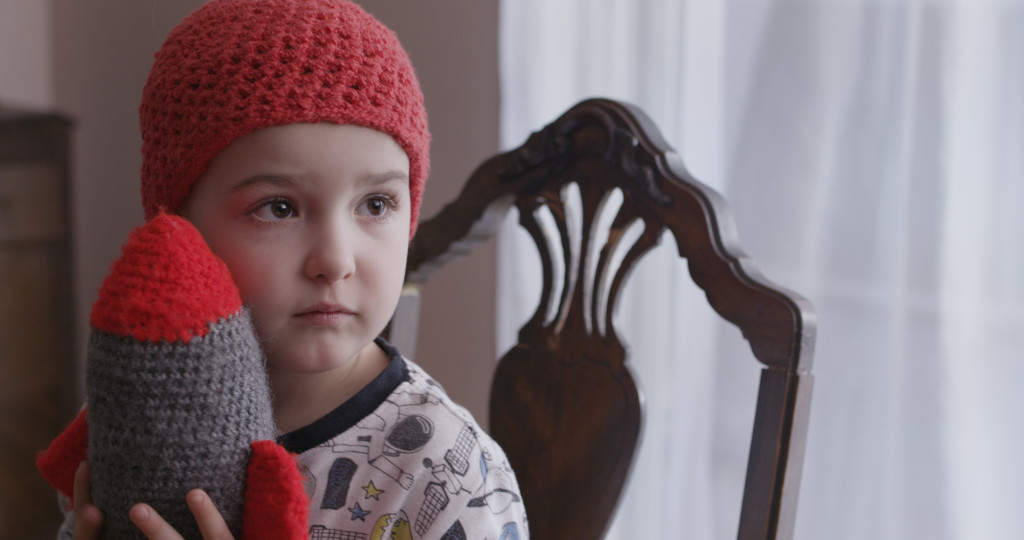 "My parents taught me to respect the great array of religions and faiths that are available in the world. This movie does a spectacular job of addressing one family's ability to question their faith and move through a very difficult situation," she says. "I think we can all relate to the struggle that comes with being alive. If we are willing to believe in the unbelievable and be open to change we can grow from life's challenges rather than shut ourselves in by them."