Sep

04
Tags
Related Posts
Share This
Tetsu Taiko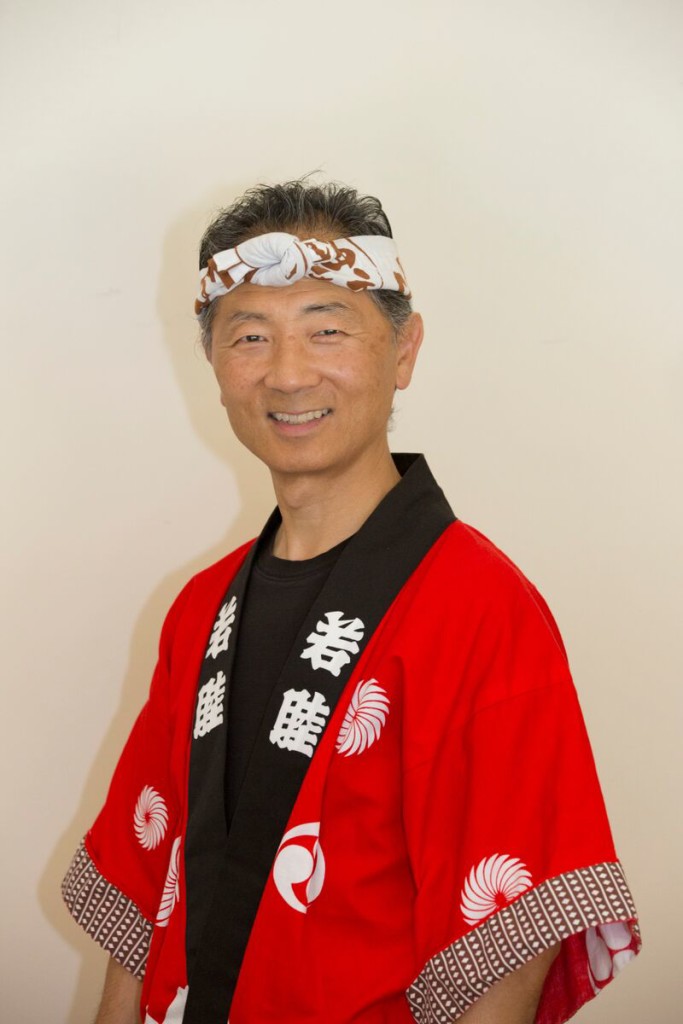 By Ellen McLaren
Photos: Noriko Nasu-Tidball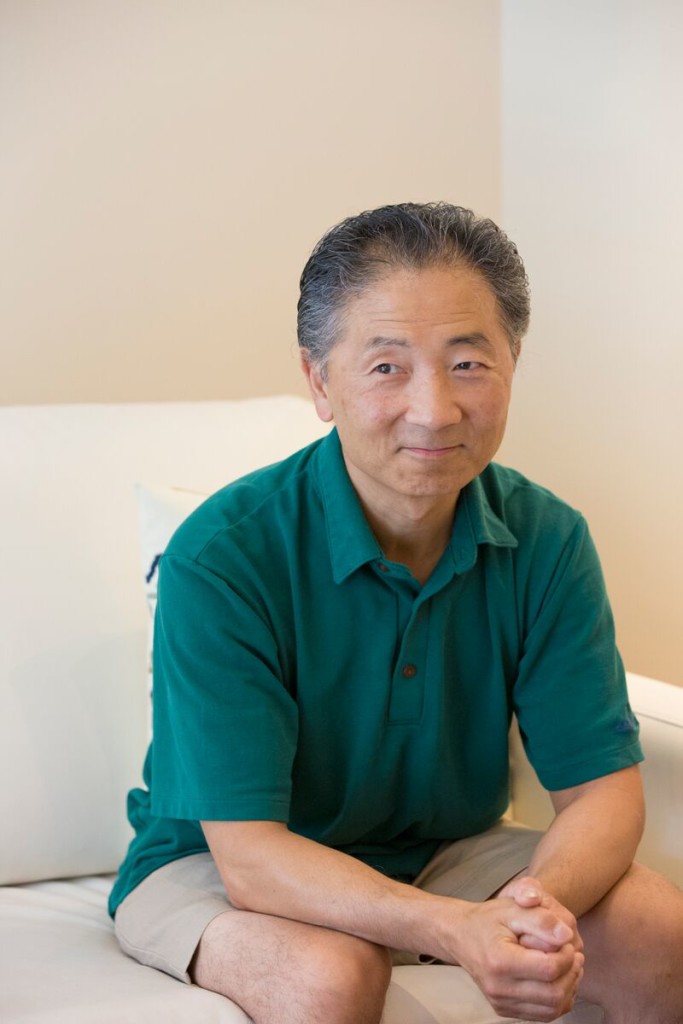 Drums almost all handmade, leather skins are stretched taught across recycled wine barrels, wood still fragrant. In North America, this is the norm among taiko, percussionists finding it more practical to make their own drums than import them from Japan, where the prices run much higher. Since his entrance into the taiko world, Doug Masuhara has joined the ranks of BC drum makers. His odaiko, the largest taiko drums, sound rich and deep, craftsmanship clearly on par with musicality.
Not that Doug would ever say so himself. Despite his success with taiko – establishing his own performing group, Tetsu Taiko, and managing several practicing circles – Doug remains exceptionally humble. He attributes many of his accomplishments to the hard work of his daughters, without whom he may have never tried out taiko drumming at all.
Until 2000, taiko had no presence in Doug's life. A Vancouver native, Masuhara is sansei, third generation Japanese Canadian. Growing up, he mostly connected with his Japanese heritage through his grandparents. Other than that, however, his homelife remained fairly western in nature. Certainly, traditional Japanese drumming was not something frequently heard.
It was only fifteen years ago, at the Steveston Buddhist Temple, that Doug had his first introduction to taiko. In a workshop led by Shinobu Homma, of Chibi Taiko, a Burnaby based drumming group, Doug began his taiko lessons. Initially organized for children at the temple, "I was the only adult there," he says, "and I was the most nervous!" They practiced mostly on car tires, using bachi drumsticks, also homemade from wooden dowelling.
            Under the tutelage of Shinobu and his assistant instructor Naomi Shikaze, for two and a half years Doug, his daughters, and a handful of other students developed and refined their taiko technique. They learned in the style of Katari Taiko, the first taiko group formed in Canada, and where Shinobu and Naomi both herald from. Playing taiko is like forming a sentence, Doug explains. Each type of drum sound has its own word: a loud sound is don, for instance; hitting the edge of the drum is ka. When learning a pattern, these words are strung together. "If you can say it, you can play it," Doug smiles.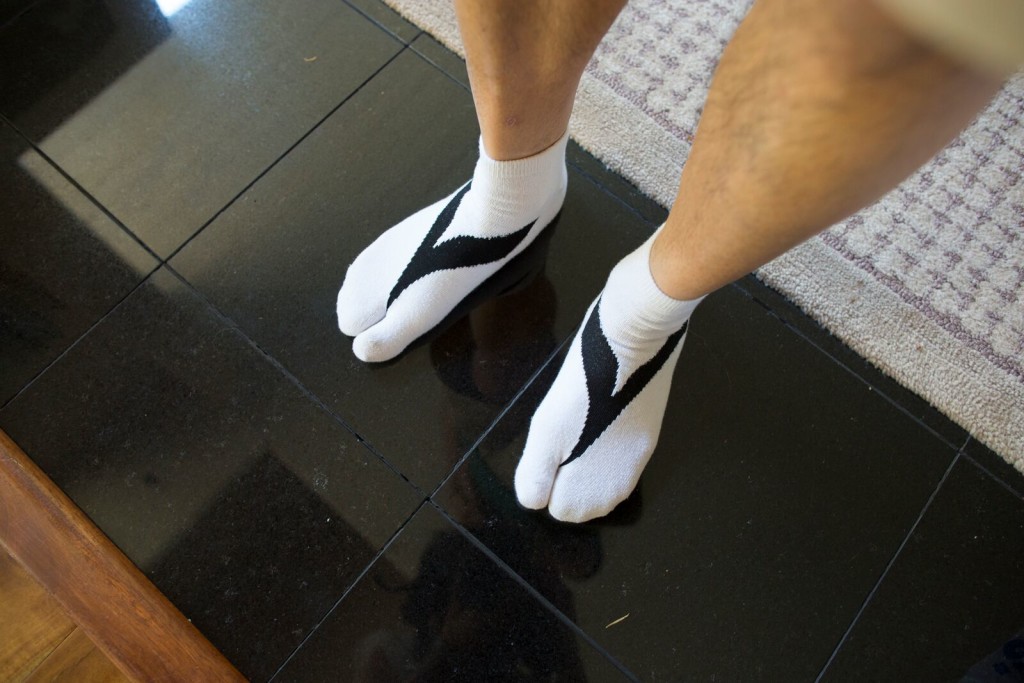 However, as some of the older students grew busy with tests and entrance exams, the numbers of their circle began to dwindle. At the same time, they lost their teacher, the commute from North Vancouver to Steveston no longer an option for Shinobu. Still, he believed that Doug would be able to continue the practices in his stead, and outlined steps for establishing an independently running taiko group.
            But even with his advice, Doug laughs, at first they weren't entirely sure what to do. "I was the adult, not the teacher," he adds. For two more years, their size kept fluctuating, though he and his daughters remained adamant about continuing.
            It was a good thing they did. Now, in 2015, Tetsu Taiko has come into its own as a fully fledged performance group. Doug and his Senior Group, composed of members of the original taiko lessons, currently drum at many large events. Just this month, they'll perform at the Powell Street Festival, collaborating with hip hop dancers in a show titled "Soul Daiko."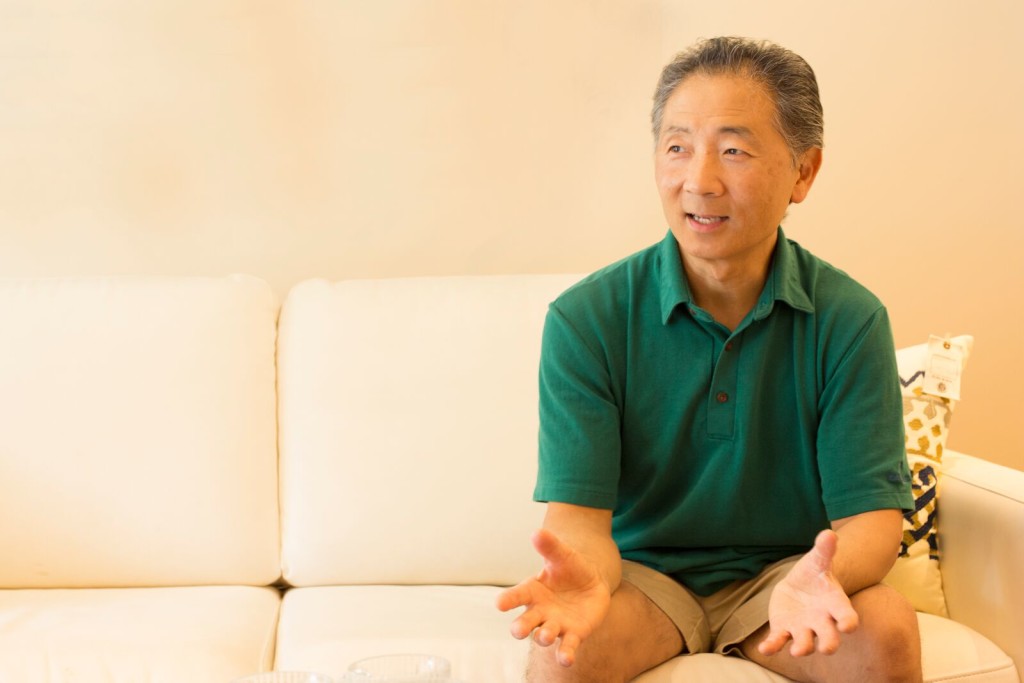 Such collaborations have become more frequent for Tetsu Taiko, their unique style of drumming easily adapted to pair with a variety of different mediums. Not just hip hop, Tetsu Taiko has performed with ice skaters, alongside a traditional Chinese dancer, and recently with the local Aboriginal group, Tzo' Kam. "These are once in a lifetime opportunities," Doug says, glad that his drummers are gaining new experiences, able to work with artists of all genres.
            The benefits go beyond chances to perform. "Speaking as a father," Doug says, "I'm lucky to spend so much time with my daughters," who are now in their twenties. But he hardly limits himself to his family network: Doug, who still works as a full time teacher, has introduced taiko to the kids at his schools, forming the student oriented Roku Shichi Taiko in addition to his Senior drumming group. And in tangent with South Arm Community Center, his daughters teach the seniors of Taiko 55 – their classes are so popular that the center has had to add another time slot.
Even more impressive than building multiple, functioning taiko communities is how Doug has been able to merge them. In order for his Kids Group to have practice time outside of school, Doug has arranged for his students to drum on weekends at the community center. In a burst of inspiration, he opened up the practices to members of Taiko 55. According to Doug, "the kids and seniors get along great. The seniors get really into it!" They often go overtime, he adds, everyone enjoying the practice too much to stop. In doing so, Doug and his daughters have established what is likely the only intergenerational taiko program in BC. With its success, we can hope that more groups will follow his example.
            Our interview coming to a close, Doug is quick to say, "Taiko has changed my life." From spending valuable time with his family to meeting other artists and performers, taiko is clearly more than just an instrument. Engaging with the music and with others who value it just as highly, Doug has been able to connect with his community and heritage in all different levels. Now friends with taiko players in Japan, his aspirations to visit the country are bolstered by their enthusiasm, a myriad of helpful contacts for when his trip comes to fruition. In the meantime, Doug's awareness of Japanese cultural events in the Vancouver area has grown tremendously. Tetsu Taiko participates in a variety of festivals and conventions, and is even getting to know the Consul General of Japan in Vancouver.
            How Doug manages to do it all – the classes, shows, networking and practices – I still don't quite comprehend. Rhythm, I'd imagine, plays a large part in his enduring motivation. Taiko, he explains to me, or any drumming, really, reverberates within people. Like a heartbeat, it acts as a manifestation of humanity's internal percussion. For certain types, drumming is the natural outlet for realizing this pulse. Music has always been a part of Doug's life, so the patterns and cadences of taiko are instinctive constants.
Leaving the interview, the saying "March to the beat of your own drum" has never made more sense. Taiko, particularly, seems well worth marching to, Doug Masuhara and Tetsu Taiko exemplifying where following your own rhythm can take you.