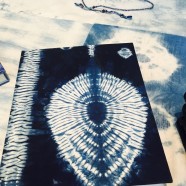 Sep

04
Tags
Related Posts
Share This
Piecing her world together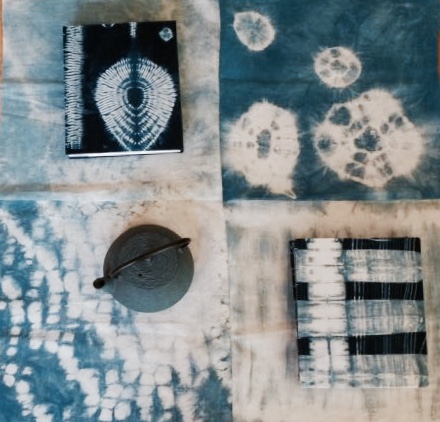 By Amy Cheng
Photos Courtesy of Joanne Nakonechny
Art is not just about those usual paintings that hang on our walls. Rather, art is a way of understanding and unraveling how people piece their worlds together, with the medium being infinite. For Joanne Nakonechny, an avid connoisseur of textiles, this is especially true.
Joanne's appreciation with textiles dates back to her childhood and that hasn't dimmed. "While growing up, my mother regularly knitted and sewed, and in turn, she taught me how to cross-stitch, knit, and sew," she fondly recalls. Additionally, she also has an aunt who is a weaver. Despite being well over ninety years of age, her aunt is still enthralled by the different perspectives in using Ukraine colours and patterns into her material work. "It's so incredibly inspiring," Joanne gushes. Being surrounded by all those materials and inspirations involved in her mother's and her aunt's creative processes since young, her nascent fascination with textiles only grew. The more she wove, the more ideas came to her. And before she knew it, she was enamoured by a euphoric sense of freedom.
"I'm not only working with my hands, but I'm also working with various colours and my mind—thinking of the endless possibilities to the patterns. And within those frameworks, there is this constant rewarding engagement with chaos, which I just love," she adds. "I understand that this can be overwhelming, but as long as you maintain within the weave structures, you have a hundred degrees of freedom. And this freedom is exactly what enables you to explore and find yourself within those very structures and boundaries," Joanne explains. After all of her years of working with textiles, Joanne is still discovering herself in the process. For her, working with textiles is also a way of seeing the world, which allows her to look at the world and herself in a different light.
To describe her attachment to textiles would simply be that it is very much like a journey, where it can take you to many places, in the way you can engage with the world, your surrounding environment, and ultimately, yourself. Whether it be weaving, knitting, or sewing, each and every creation becomes irreplaceable pieces of her life, much like a travel diary—imbued with every bit of inspiration and influence she has encountered thus far. With every colour, every stitch, and every design reflecting a particular moment to her own experience, disposition, and adventure.
In this sense, the textiles have become a window, in providing spectators glimpses into her very own life and individuality. The way some of her pieces are saturated with hues of acid greens, raspberries, and dark oranges, exhibits how she made sense of her own experiences, for example. "My designs tend to have more of a Middle-Eastern and European slant, because those are the Ukrainian colours I grew accustom to since young. They have become the palette I'm naturally drawn to." And so, the palette helps encapsulate her penchant for her childhood passings.
"What's more is that the [Ukrainian] colours are all inspired by nature," she smiles. This affection for nature and being inspired by the natural phenomena carries on through Joanne's work, where she celebrates the infinite intricacies of the natural world. "I've been really interested in dying with the local colours we have around us, such as dahlias, for instance." But, inspirations don't just stop there. For Joanne, ideas and inspirations can be found anywhere, but oddly enough, it's often the unexpected that sparks an interest, and recording that fleeting moment is vital. "I'm currently working through a tapestry based on a stylized picture of a log that I saw when I went Kayaking, capturing the essence of that particular moment in my travels." This concept of capturing a fleeting moment through the slow and contemplative art of weaving is what makes her work exciting.
What Joanne hopes people can take away from her work and art in general is to try things, to see where they take you, and to listen to what is inside in terms of creativity. Art is much more than just mere visuals, but it is an apparatus that allows you to deepen your contiguity and appreciation with a specific moment. "And I think that is with all creativity—when you're in a creative space, you're very much in touch with the moment, as if it's a form of meditation," Joanne adds. It is very much like a reflection of one's inner self and it is precisely those moments that makes up the pieces to one's life. And as Joanne explains, her textiles is just merely one of those artistic mediums used in understanding and assembling those fleeting, yet eloquent moments of her life.