Tags
Related Posts
Share This
Interview with Jordan Maynard, Manager and Co-owner at Southlands Farm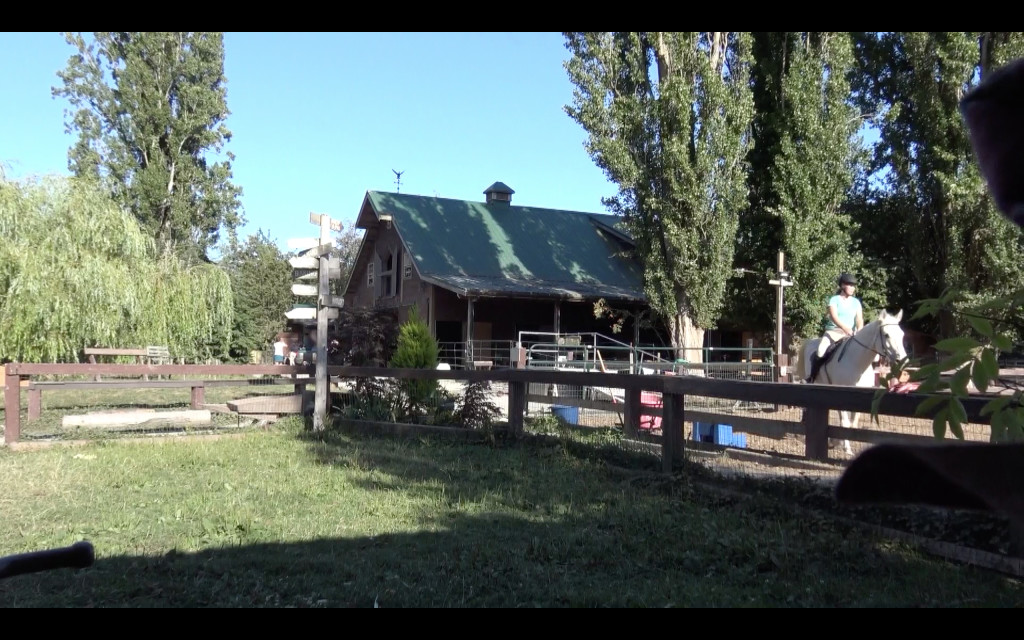 By Sean Yoon
Photographs: Sean Yoon/Alan Peng/Kenta Motoike
Situated within a ten minute drive from Kerrisdale Community Centre lies Southlands Farm, a rare plot of the last remaining class 1 agricultural soil in Vancouver. Being a much needed break away from the bustling noise of the city, I was pleasantly surprised when I found that Southlands Farm was not traditional in the sense where crops are grown in rows, but was instead highly efficient in the form of a polyculture space raising chickens, horses, ducks, honeybee hives; as well as integrating within the space a wide variety of produce such as apples, grapes, chicken and duck eggs, tomatoes, lettuce, kale, rhubarb, basil and other herbs. Feeling at ease among the sounds of people chatting, chickens running around and delightful atmosphere of the farm, I had the opportunity to walk around the farm and talk with Jordan Maynard, who is a manager and co-owner of the farm with his family.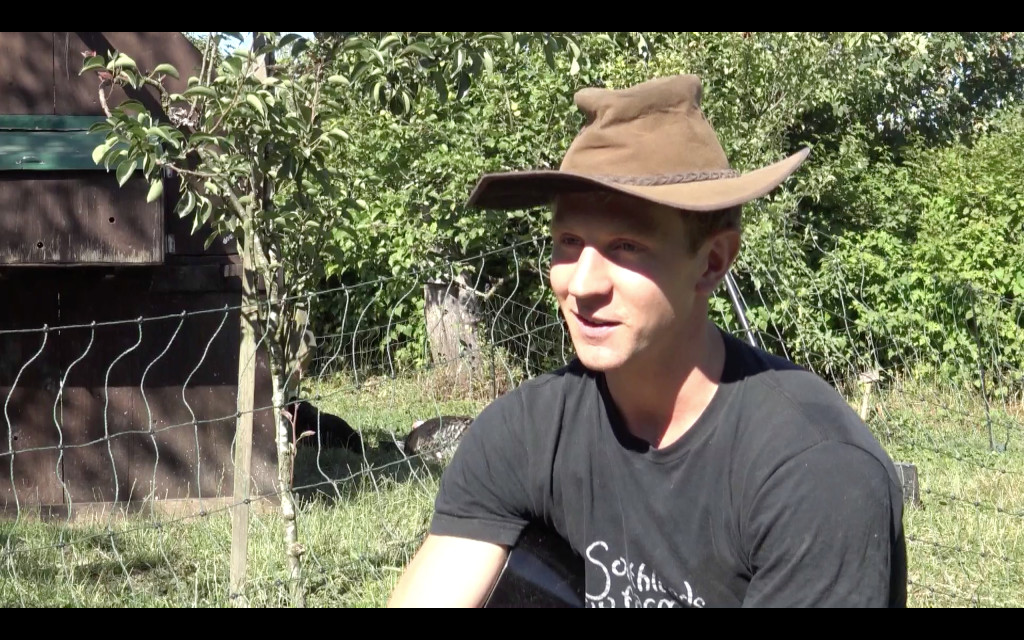 Before I set out for the interview, while I was looking through the Southlands Farm website, I discovered that the conceptualization of Southlands Farm began in 2008 with a simple, but highly significant vision, which was and continues to be, "to farm in a sustainable way that could demonstrate to neighbours that true food security was possible within the city." This statement raised some questions to my mind, such as what does food security mean and why is it an important concept to keep in mind in the context of Vancouver as a city? Jordan eloquently explained to me the concept of food security in Vancouver below.
"Food security is about having access to good food and in Vancouver right now and especially with the drought in California, we don't have a lot of access to good food. Most of our food doesn't come from BC even though we have the capability of growing so many different varieties of food because we've got so many different ecosystems in BC. This land in Southlands is class 1 agricultural soil, which can be so productive if we utilize it. It's really important I think not just for growing food, but for providing people with access to farmland so they can understand and appreciate the value of local food because nobody is going to go out of their way to buy local food if they don't realize that it's important to do so. Having access to this land and being here and being able to see the chickens and apples and what good food is; is a step towards helping people consume the right things."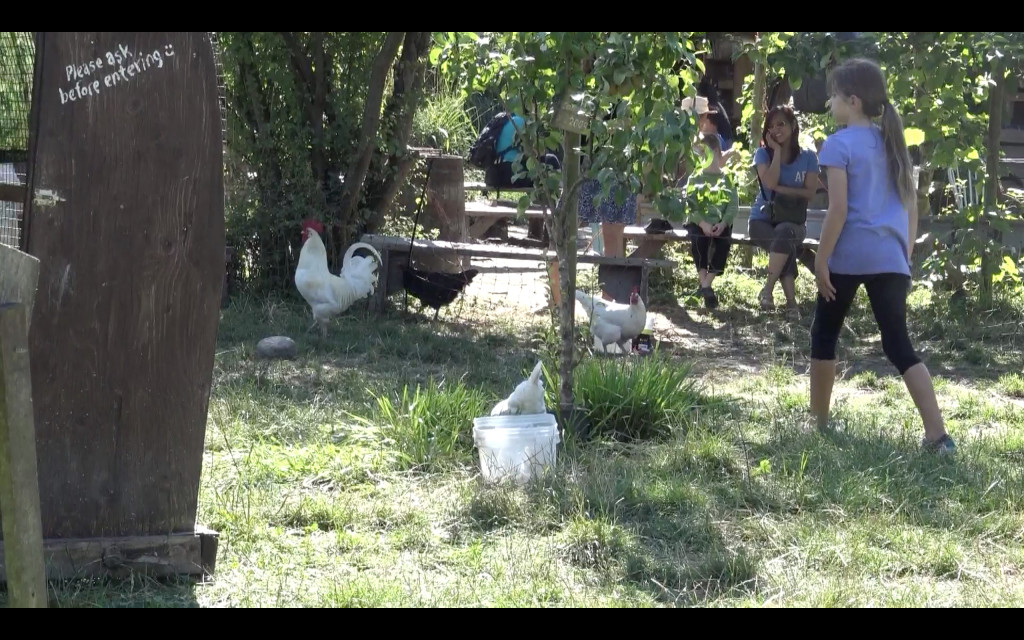 Everything began on the roadside of their home the summer of 2008 through the idea of selling produce from their backyard. From there, not too soon afterwards, the whole community became involved, with neighbours of the farm joining in by selling their own produce or homemade goods. In addition, volunteers came down to help and Southlands Farm really started to take off and grow to its current state today. Throughout our talk, Jordan constantly referred to the importance of the community and its involvement in facilitating the farm's mission statement to succeed, which is to grow, to protect and to educate. Definitely being one of the more memorable moments of our talk, Jordan mentioned that from the farm's inception, the whole community had been and is still being invited to share in the process of building the farm and to bring as many people into knowledge of food production as possible. I witnessed the importance of community involvement through all the children, volunteer and staff working and having fun together throughout the farm. One boy for example was running around with the chickens and another was walking across a tight-rope above the farm's pond and losing his balance, fell in by accident.
Among the many events that take place at Southlands Farm, perhaps the most important aspect of the farm is its educational programs for children and young adults. Through the Young Farmers Summer Camps program for example, children are given specific responsibilities throughout the farm such as caring for animals such as hens, ducks and honeybees. More importantly however, children learn to develop an interest in food production, as well as a healthy lifestyle in being outdoors and being highly productive. In addition to the educational programs are the two markets or Farm Gate Sales going on that are running every Friday from 11am to 4pm. Of the two Farm Gate Sales, one is being run by the youth involved in the young farmer educational program, and the other in which the community is welcome to join and sell their own goods such as freshly baked pies, homemade jams or various vegetables. The products sold in these markets are all seasonal such as the apples, grapes, as well as chicken eggs, duck eggs, honey and field crops like tomatoes and lettuce, kale, rhubarb, basil, parsley. During my interview with Jordan, I was most curious as to the price of the produce in comparison to regular grocery stores, to which he replied:
"Our produce is marketed around the same value as what you would get at a farmer's market, or more expensive. Currently the value of food is so underpriced it's ridiculous like if you're paying 3 dollars for a dozen eggs, there's a reason you're paying 3 dollars for it. It's because they've been factory-farmed and economy has scaled; they've got 50 000 chickens in a warehouse. Whereas to raise eggs like this, where they're free-run and they're eating organic gmo-free food, it's going to cost a lot more and so, even though we're selling our eggs for 7 dollars a dozen, that's pretty much just a break-even point for us."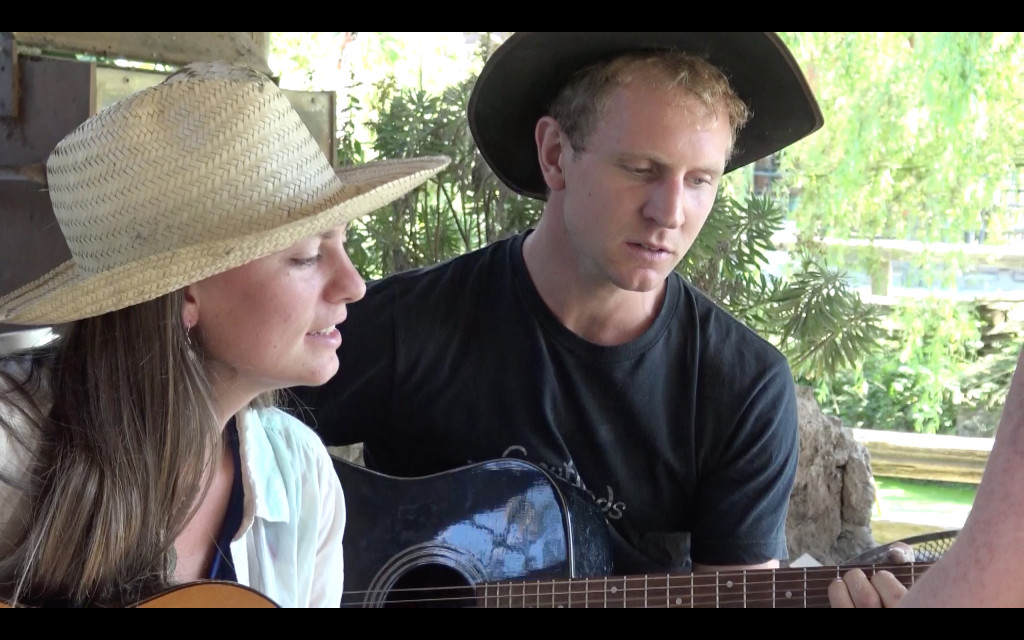 As mentioned before, Southlands Farm places huge importance on community involvement and what I loved about Southlands Farm is that its structure and staff confirms this. For example, right outside the farm, there is a community garden placed on the front boulevard where everyone is welcome to come and farm their own produce. Furthermore, the staff that I had encountered were all highly inviting, with Jordan saying near the end of the interview that if anyone is willing to come farm and be involved, that person would be fully accepted and welcomed to get involved with the farm, whether they have 5 minutes to spare, or several hours.
Southlands Farm can be found at 6767 Balaclava St. and www.southlandsfarms.com