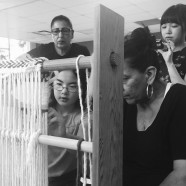 Sep

04
Tags
Related Posts
Share This
Dear Readers
Dear Readers,
"What I stand for is what I stand on" – Wendell Berry
What does this quote mean to you? I met this powerful quote by Wendell Berry when I was visiting our city's oasis, Southlands Farms last week.  I was haunted by this quote for a couple of days and kept pondering the question that has become a cliché and yet wonderous: What makes the community a great place to live?  
Working as editor-in-chief of Kerrisdale Playbook has been one of my favourite experiences I had in general in my life, as I constantly explore the wonderful neighbourhoods and unique communities where life and real creativity seem flourishing.  For me, what makes the community truly a great place to live comes with a tremendous amount of passion. And I am proud to say that each and every person featured or involved in Kerrisdale Playbook is the embodiment of pure passion.  
September issue is all about passion and perhaps most revealing, covering the themes of culture, community, urban agriculture and arts.  Now, after reading,  it's your turn to ponder on what you stand for!
Harvest season will be soon upon us. This fall, I am delighted to invite all the community members and city folks to the Placemaking Public Walk as we will be showcasing the results of our ongoing placemaking project. Please stay tuned….We also have a series of new and interesting public free events coming up, including Musqueam Chief Wayne Sparrow's talk on Oct 1st. You will see how powerful our collective vision can be! 
Happy reading and happy Back-to-School!
Keiko Honda, Ph.D. 
Editor-in-Chief   
Chair, Community Engagement