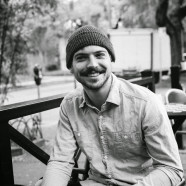 May

19
Tags
Related Posts
Share This
Interview with Joe Bickson and Kevin Kimoto, Founders of Uproot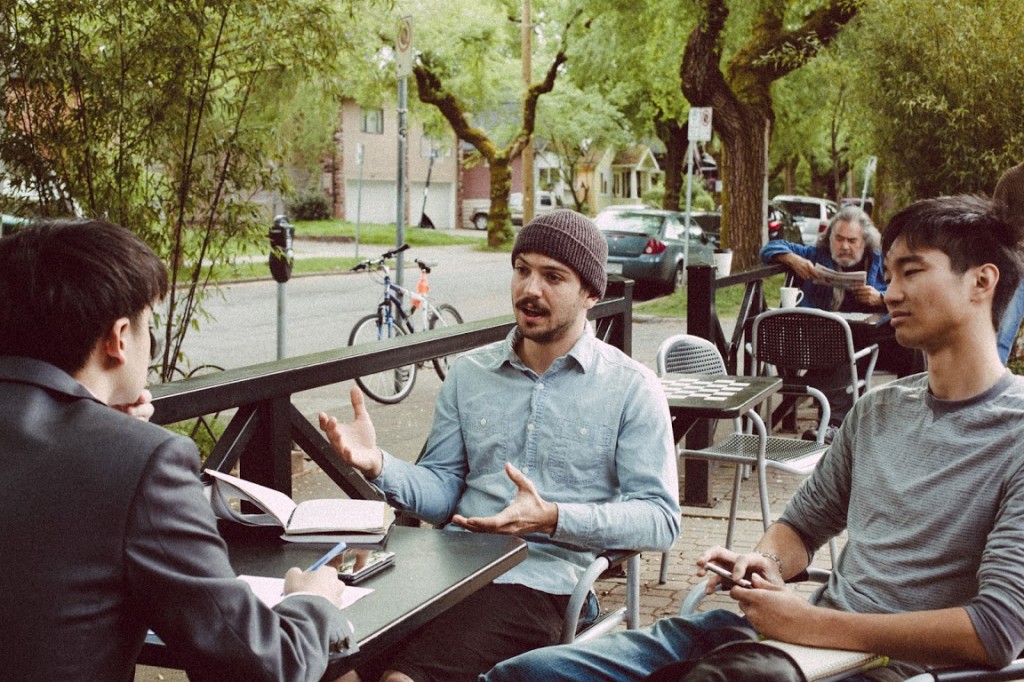 By Sean Yoon
Photos: Noriko Nasu-Tidball
On May 4th, I met with two SFU graduates, Joe Bickson and Kevin Kimoto, are founders of a zero-waste initiative called Uproot. Uproot was founded in January 2015 and by working along with three other team members: Dayna Stein, Natradee Quek, and Danielle Vallee, the initiative essentially seeks to divert 100% of Vancouver's wood waste from the landfill, appropriating the material instead into sustainable and useful products. Significantly, the project has already produced remarkable results, having diverted over 12 tonnes of wood waste from the landfill.
First of all, Kevin and Joe recall the crucial state of mind which marked the beginning of their journey towards the founding of Uproot:
"I'm not sure what the origin of this is, but we're both very passionate about waste and the environment. I think it's just a part of our generation, which is understanding that we need to live on this planet more sustainably. So we began with this context of, okay we want to help our environment, we like to participate socially in Vancouver and we've found this need which is diverting wood waste from the landfill. There's too much wood in the landfill, what do we do about it."
Thus with a forerunning passion towards waste and sustainability, Kevin and Joe had formed a team through a minor program at SFU called "A Semester in Dialogue" in 2014, which initiated their shareable neighbourhood project done through an innovation hub inside City Hall called CityStudio. The shareable neighbourhood project aimed to connect neighbours and reduce waste through the production of a recreational sharing library, allowing for the sharing of recreational items, such as sports equipment. The search for wood waste to construct this library began locally for Kevin and Joe, who obtained wooden pallets at their local corner store for free, which was then taken apart and appropriated into their first prototype of a lending library. Following this was a collaborative effort with Can You Dig It, who had contacted Kevin and Joe for the purpose of building community engagement in community gardens being created throughout the city, which allowed for their first lending library to be placed in the Ladybug Community Garden on East 8th Avenue at Commercial Drive.
"At the end of the semester, we were thinking about what else we can do to continue the line of work we did at City Studio."
In moving forward from the Ladybug Community Garden, the next venue planned for Uproot to work on is the Kitsilano Community Centre. Along with facilitating the growth of the Kitsilano Community Garden, Kevin and Joe have upcoming workshops at the community centre that aims to teach people how to build and install a lending library using reclaimed wood, which will take place on May 23rd and 24th respectively from 2:00-3:30 pm.
And finally, here are several of the more in-depth questions I asked Kevin and Joe during the interview:
Q: I'm really curious about the products that you produce with the wood waste. I saw the sharing library and the equipment box. And so are there other forms of objects you guys are creating?
Joe – Exactly and we see wood as such a versatile product/resource. In theory it's completely sustainable as wood can grow whereas plastic is synthetically produced. So we see wood as a wonderful product that we love working with and that feeds into everything we do. So this whole product base that we have, these custom-designed products and things that we hope will sell on the website such as the planter box; that's all in this context of okay, what do we do with wood waste? We've got all this wood waste, how do we divert it from the landfill. What do people want to buy? What would you want for your garden? What do you do in your life where you could use a wooden product? And so we're testing right now. We have these few products we're going to roll out but we're hoping to expand the product base and we want to divert as much wood waste as possible.
Q: How much does it cost for each reclaimed product?
Joe – It depends on the product and the making process. For us, how fast can we work? Our time spent is included in the cost, but for the most part, the materials we reclaim are completely free because we're basically diverting what would be going to the landfill and repurposing it, or reclaiming it. I won't say our time is free because that's what we spend right now and this is the process we're trying to develop, which is how do we streamline something that's going so quickly to the landfill without a thought every time and intercept it before that happens, diverting it and redistributing it back to the people. So the cost for us is associated with our time and our processes, transportation costs and minor building costs.
Q: How can the general public assist you guys in achieving the goals of the Uproot project?
Joe – We've got one way we're engaging with people and that's through our products. Once we've launched our website and have our online store, the general public can participate. For every product they buy, they're diverting wood waste from the landfill. So that's one way, through our product line. Another way is by participating in their local community gardens because we realize that things like that create social vibrancy and that's what we're out for. How do we create more social vibrancy? It's through things like community gardens, workshops. It's through real community engagement. So those are two things.
Kevin – Greater interaction with each other. For Joe and I, this project would never have happened had we not taken part in a program that really forced us to actually sit down and talk. It sounds very simple to just have a conversation, but when we worked at CityStudio, we realized that the majority of our conversations weren't really about what our values were, it was mainly like where do you want to go out to eat on Friday night? Or did you have a good time in seeing something? I think that when we get to actually have a conversation about what we're truly passionate about, you will gravitate towards others who will not only be supportive, but connect with you in a meaningful way and that's how the rest of our Uproot team was really found. We've found that we've connected over these waste issues because we're all really passionate about it and for all of us it really matters that action is taken right now.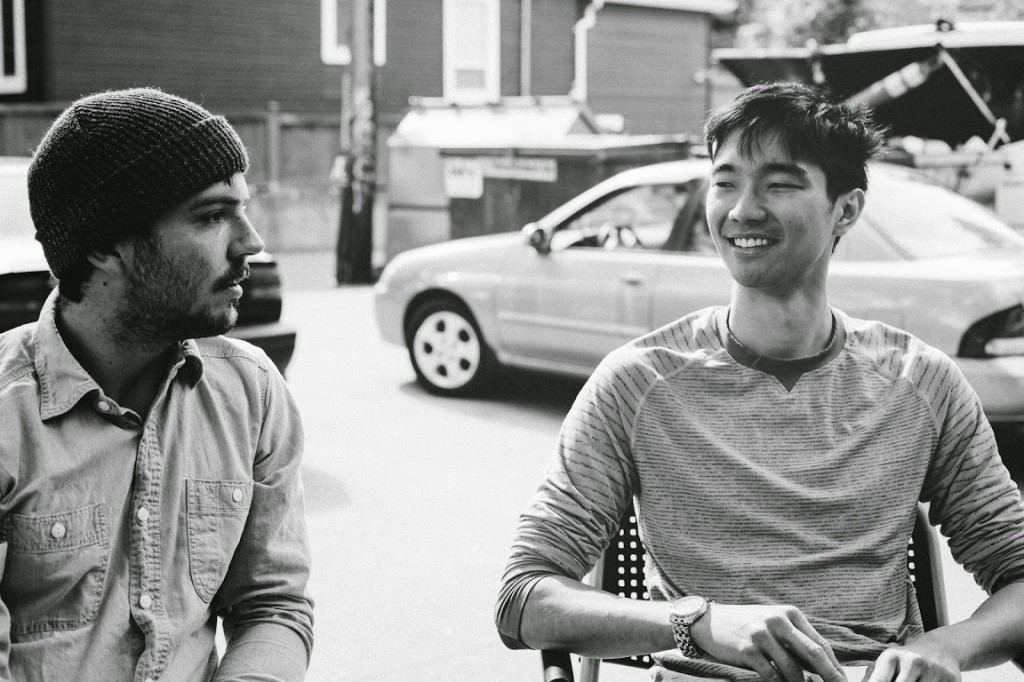 Q: For both of you, what is the image you envision for the future end of the Uproot project. In other words, what will the final product of Uproot look like?
Joe – So like Kevin said earlier, 100% wood waste diversion is what we strive for. And really, there's no end to that because once we're finished in Vancouver, we're on to the next city, then the next country and the world eventually. So we see this huge problem which is that we're throwing our trees away and Uproot is one way to conserve our forests, so I don't really see an end to that. In my lifetime I don't think there's going to be a solution to that. I don't think science or innovation is going to save us, I think that it's going to be people working very hard.
Q: So you guys had mentioned that the new website was coming soon. When are you guys expecting the site to be completed?
Kevin – So our current wordpress blog (https://uprootnow.wordpress.com) was made mainly to just have an about page and throw some photos but we're hoping to have the website rolled out for the end of May and we want to have an official launch party around July just to showcase the work that we've been doing. Right now it's in development and we're working hard to bring it into reality.
If you're curious about Uproot's future developments, you can keep up with their progress by following @UprootNow on Facebook, Twitter and Instagram.