Tags
Related Posts
Share This
I Just Kept Doing What Gandhi Said
 By Dave Wheaton
Photos by Alison Verghese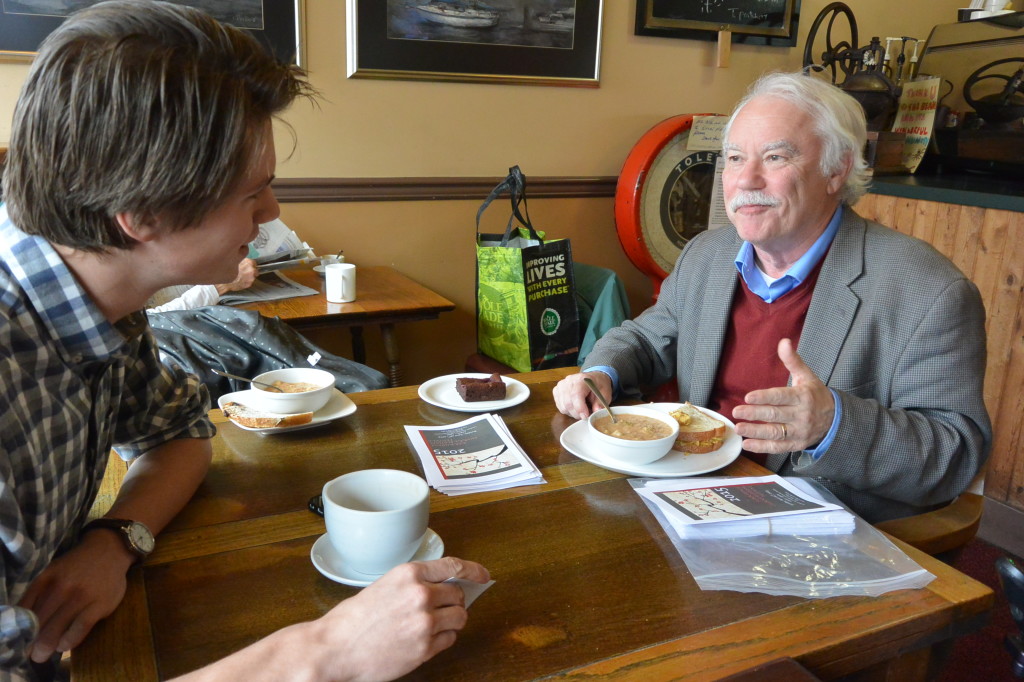 A few weeks back I was given the chance to meet with the inspiring and ever-intriguing Bill McMichael. For the uninitiated, Bill played and continues to play prominent roles in several non-profit organizations across Vancouver. In addition to volunteering as the Board Vice President at the Pacific Community Resource Society, which offers social services and strives towards community development, Bill is the events coordinator for The Canada Japan Society of BC, the past President of the TESL CanadaFederation, the past President and Founding Director of the Vancouver Mokuyokai Society, and the project manager of Vancouver Yokohama Golden Jubilee. I could go on, but suffice it to say that Bill has had a tremendous impact on educational services and various communities here in Vancouver. Despite the impressive catalogue of achievements, Bill's career came from simple beginnings. After travelling the globe in his late teens, Bill returned to Vancouver and began teaching basic literacy to refugees. Today, after having served a number of directorial and managerial roles, Bill has returned to the non-profit sector to continue doing what he loves; empowering marginalized groups to a communal level.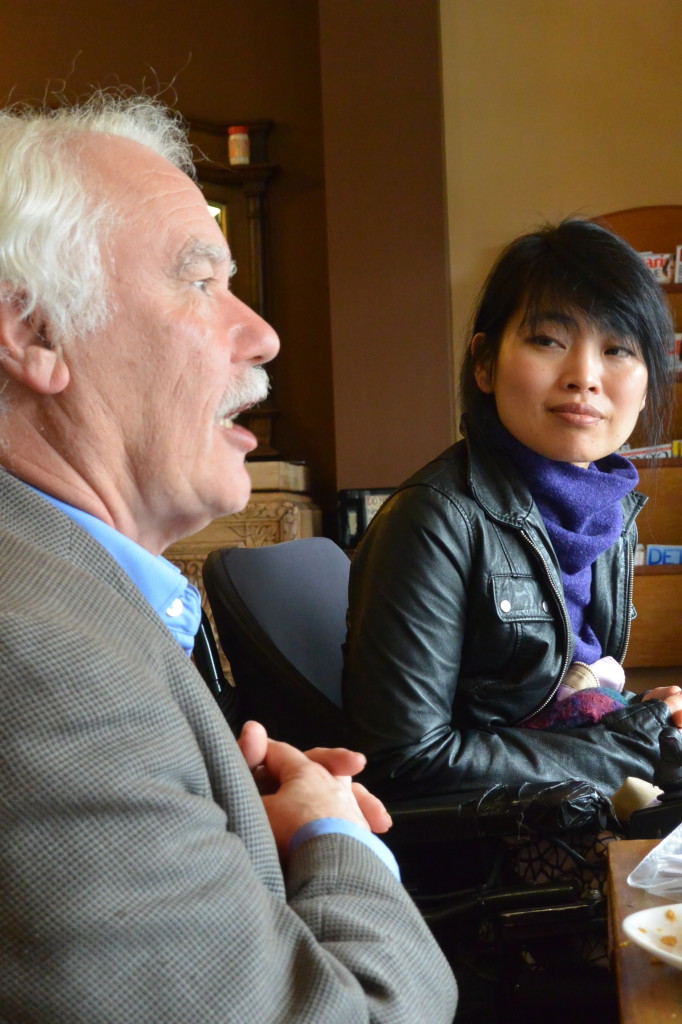 "It's kind of like going backwards", he chuckles, thinking back on how it all started. "I was president of the national organization of teachers, a group that creates standards. I did that for many years and then I moved right back into the neighbourhood stuff" Bill considers his job to be the best in the world and I was eager to discover why. "There's nothing like teaching", he says, "My hobby is meeting other people and this is a great way to do it"
                  Bill speaks with the honest energy of someone who loves what he does. He flies from topic to topic, picking examples from all across the board to make his message clear. In the end, the philosophy that ties together Bill's life is about helping others and building communities. The compassion that led Bill to teaching would later carry him into the non-profit sector.
                  "My doctoral thesis was on refugee resettlement", Bill says, explaining how he moved from teaching to working with non-profit organizations. "I began on an international and political level thinking in terms of these programs in Ottawa. Then I did research in cities looking for the most marginalized group in Canadian society, which ended up being female refugee claimants. A claimant is a refugee who has not received refugee status"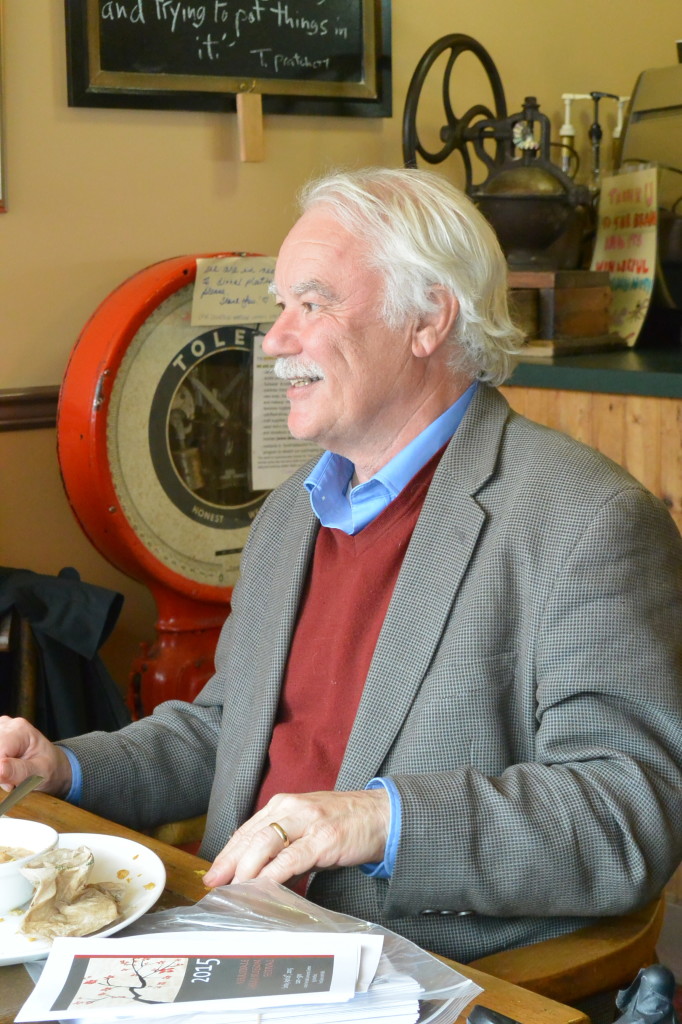 "My method for bringing out the voices of this group was to use translated interview protocol. Actually, I think I was the first to do this. It involved women from the same ethnic group interviewing individuals and focus groups in their own language. Afterwards we went through a line by line translation. I didn't want the opinions of the interviewer, just what was said. It's all about representing the voices that aren't at the table
"Can this be addressed on a local level?" I asked.
"Absolutely. The best way to improve conditions for refugees is through community outreach in their own language. The goal is to get the word of mouth out. For example, to get all the Saudis talk to the other Saudis and so on. Eventually, they form the nucleus of a group. Refugees will seek out their ethnic groups and then these larger groups will get involved in the community.
It's Bill's tremendous compassion for others that led to his success. Through his own research, Bill proved the value of face to face interaction in bringing out the voices of marginalized people. An intimate, communal setting is essential in building multiculturalism. Bill brings this same philosophy to The Canada Japan Society of BC, where he believes that these two cultures are most effectively brought together through interpersonal connections.
Bill is an incredibly inspiring person, but what's more is that he leads by example. He has spent his life teaching literacy and helping refugees establish a sense of home here in Vancouver, and I had to know what it was that lead Bill down this path.
 "Boredom", Bill replied with a chuckle, "Actually, I know exactly what it was. When I was eighteen, just after I finished second year of university, I went for a trip around the world with a friend of mine. When we were in India we went to see the place where Mahatma Gandhi was cremated. If you go there you'll see there are three stones slightly bigger than tombstones. It's written on the first stone that if you are at a junction trying to decide what to do with your life, to go to the next stone. Boom, you go to the next stone and it says think of the worst wretch you've ever seen. If your first thought is to help him or her, go to the next stone. On the last stone it said 'Go help them! What are you standing here for?' That was when I realized that I want to do something worth doing.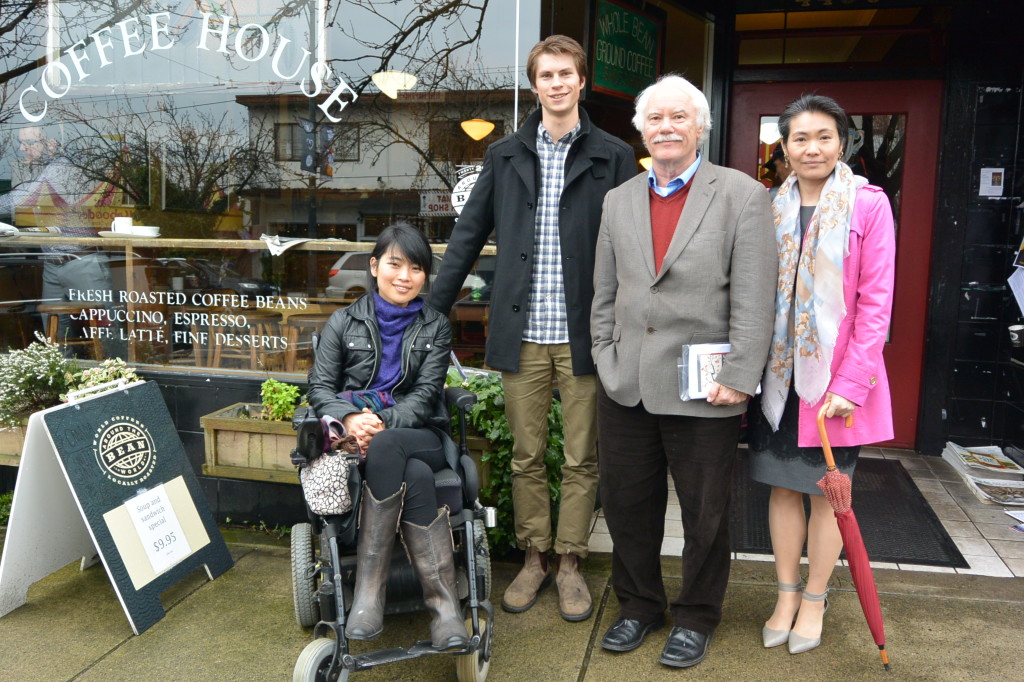 Bill's career has been incredibly influential and his impact on communities in Vancouver is paramount, but his experience at the Gandhi memorial is what stuck with him after all of these years. "I realized that the Gandhi memorial must've been more influential than I noticed at the time"  In 2013 His achievements were recognized by the Governor General of Canada when Bill was awarded the Queen Elizabeth II Diamond Jubilee Medal for his educational service and work with marginalized communities. Today, Bill continues to be involved in several non-profit organizations that work towards bringing marginalized voices to a public level. "I just kept doing what Gandhi said", he laughed, "I've been doing that for 40 years now"