Tags
Related Posts
Share This
DOCUMENTARY LOVE, A PERSONAL PRIMER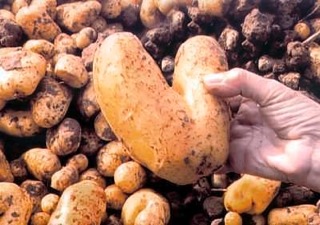 By Pia Massie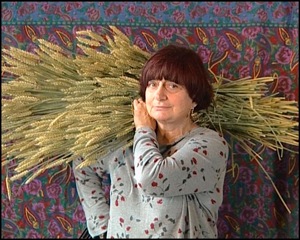 Movies tell stories in the most profound way possible.  The images flicker like a fire – throwing light on the human condition.  The sound and music surround us, enveloping us in feelings ranging from pleasure to terror, depending on the genre we are in the theatre to watch.  Every frame, every picture tells a story that we read and file according to our own experience, our own individual set of associations, questions and desires.
We live in a global community of storytellers; all trying to make sense out of the ongoing chaos of our daily lives. Movies since their earliest moments have provided us a roadmap, a template of how to be.  Or not to be.  Opening a window on another point of view, whether it is from across the tracks or on the other side of the globe, movies help us understand how to live. They help us make meaning.
People have learned how to love, how to forgive, how to steal the show or start a revolution – all from watching movies. As audiences have become more adept at understanding film language, stories have naturally become more complex – speeding up, breaking apart into fragments, reversing themselves, even playing backward.
In this vast ocean of moving images, documentary films have become ever more important, ever more resonant in this quest of making sense and meaning of our lives.  Our hunger for real life stories has increased in direct proportion to the declining sense of community that all our high tech cities with their sleepless, rushing populations have fallen prey to.
This hunger for truth and shared storytelling, have given rise to a frenzy of documentation. Does an accumulation of tiny proofs : I was there. We ate that.  The dog / baby / bird learned a new trick.  You heard that right – that was actually said out loud. The flowers bloomed.  These are the type of bullets that came out of the gun. Look how tall he's become…..eventually add up to a life of meaning? I wonder. In the age of Instagram, I fear we are losing our memories because we are not experiencing our own lives.
We have taken a full on plunge in this century into our fascination with narrative – the who / what  / where / how / and ultimately why – of the story. These coordinates of our intersecting histories have dovetailed with the amazing advances in technology: cameras that fly with bees and birds (More Than Honey, Winged Migration) or that can record under enormous pressure – at the bottom of the ocean, or with only the tiniest amount of light, or at speeds that the mind cannot yet perceive – these innovations make the gathering of images – and relatively high production quality images at that – available to almost anyone.  This 21st century one-two punch has created a tsunami of documentary media, reaching in to almost every place, time and story imaginable.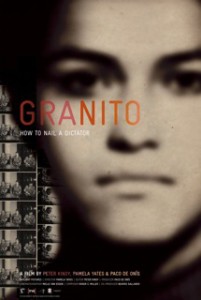 There are movies that have saved lives.  Both directly, by getting a man off of death row (The Thin Blue Line).  And more elliptically, by helping model lives that move from ruthless to graceful.  There are other movies that have sparked the fire of movements and revolutions (Who Killed Vincent Chin?).  And other movies that capture the hinge points of history and in documenting these moments of change, re-write history itself (Granito: How to Nail a Dictator).  Many, most movies actually, introduce us to amazing human beings whose worlds are so very different from our own that our minds are expanded (Paris is Burning, The Island President).  And while we watch these other beings forge ahead with hopes and desires that we recognize, we gain beautiful and courageous examples from the multiplicity of strategies that all life is capable of.
Some documentaries, like this year's recent Oscar winner – Citizen Four – have the power to alter the political discourse by revealing the hidden power structures – shining a light into the darkness and piercing it, so it falls like Oz's curtain.  In a sense all global conflicts are political and the beauty of a great documentary is this: it can lay bare the humanity behind the conflicts – bringing people in to focus – so that we can move from anger to grief to hopefully action.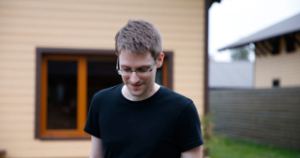 Some of the most timeless documentaries make us question the whole notion of storytelling and narrative.  These extraordinary films can teach us to re-examine not only our cultures and pre-conceived beliefs but the very act of seeing itself.  Chris Marker's masterpiece, Sans Soleil, a film worth seeing a dozen times because it contains multitudes, is the exemplar of this genre of documentary filmmaking.
There are really brave documentaries which confront a story so fiercely (and often for such extreme lengths of time,) that they get inside the narrative in a way that nothing but films can.  Of course the Up series springs to mind (now spanning 49 years) because of its commitment to its subjects but there are other directors who, like Michael Apted, have become so entangled in the lives of their protagonists that they become family.  Mary Ellen Mark & Martin Bell will have a film coming out this year called Tiny Revisited, which will incorporate 30 years of the life of one child, now a grandmother. She was the star of Streetwise, their ground breaking film of 1984.
These extended portraits give us living narratives that make their subjects fight and fret and even refuse to participate, like Charles in the Up films – who became a BBC documentary producer as a grown up and refused participation in the series after the age of 21, even suing to have his name removed.  A man who clearly understands the power of documentary film!
There are documentaries that tackle such horrific conundrums and moral dilemmas that we watch them like the real life thrillers that they are.  Think of Grizzly Man. Or Waltz with Bashir, that was so daring in its use of animation to create the dreamlike flow of the narrative that when the tiny scrap of vérité footage appeared on the screen at the end of the film, the entire 800 seat audience at the premiere stopped breathing in shock. 
We are lucky to have brilliant filmmakers give up huge chunks of their lives to throughly unpack a question, to dismantle an argument bit by bit.  Often making use of archival footage to construct or de-construct a historical situation, these films shift the landscape. The Corporation, The Experimental Eskimos, Freedom Riders and Michael Moore's Bowling for Columbine (2002) & Fahrenheit 9/11 (2004) come to mind. Films like these have their champions and their haters but they leave no one untouched by their powers of rhetoric.
There are the documentaries that have seared their way in to history, like Titicut Follies or Don't Look Back, required classics because they bent the way the river flowed after them. Films that were banned or passed hand to hand because they were so dangerous.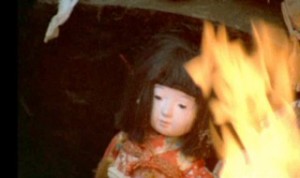 And so too are the genre bending experimental documentary classics, like Koyaanisqatsi which lay the ground for James Benning's exquisite work. When I swim in the joy of reality in a film like 13 Lakes, I remember that the first documentary ever shown in 1895 – was a train pulling in to a station.
I watch documentary films because I want to understand a subject more. I want to have my opinion changed, my frame of reference shifted, my empathy expanded. I want the world to be the glowing
gorgeous kind place that all parents dream of creating for their children.  And if not, I want to know why.
I will be screening some of these documentaries at Kerrrisdale Community Centre starting this spring.
Go to the Community Screenings & Discussions FB page for info on dates and times.
Please join me.          
~~~~~~~~~~~~~~~~~~~~~~~~~~~~~~~~~~~~~~~~~~~~~~~~~~~~~~~~~~~~~~~~~~~~~~~~~~~~~                                                                                                         
YOUR MUST WATCH 50+ MOVIE LIST, WITH LOVE ~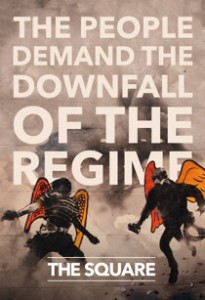 1) How To Start A Revolution (Ruaridh Arrow, 2011)
The Square (Jehane Noujaim, 2013)
2) More Than Honey (Markus Imhoof, 2012)
Winged Migration (Jacques Perrin, Jacques Cluzaud, Michel Debats, 2002)
Planet Earth (Alastair Fothergill, 2006)
3) The Thin Blue Line (Errol Morris, 1988)
Fast, Cheap and Out of Control (Errol Morris, 1997)
The Fog of War (Errol Morris, 2003)
4) Who Killed Vincent Chin? (Christine Choy and Renee Tajima-Peña, 1987)
Harlan County U.S.A. (Barbara Kopple, 1976)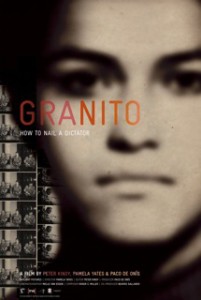 5) Granito: How to Nail a Dictator (Pamela Yates, 2011)
A Place Called Chiapas (Nettie Wild, 1998)
Night and Fog (Alain Resnais, 1955)
6) Burden of Dreams (Les Blank, 1982)
Paris is Burning (Jennie Livingston, 1990)
The Island President (Jon Shenk, 2011)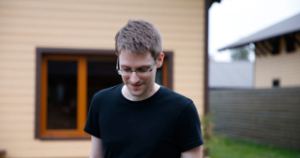 7) Citizen Four (Laura Poitras, 2015)
The Sorrow and the Pity (Marcel Ophüls, 1969)
Into the Arms of Strangers: Stories of the Kindertransport (Mark Jonathan Harris, 2000)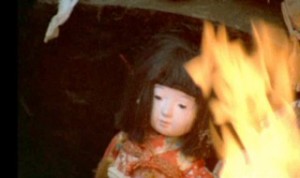 8) Sans Soleil (Sunless) (Chris Marker, 1983)
F for Fake (Orson Welles, 1973)
Close Up (Abbas Kiarostami, 1990)
Nostalgia for the Light  (Patricio Guzman, 2010)
Exit Through the Gift Shop (Banksy, 2010)
9) The Up Series (Michael Apted, 1964-)
Streetwise (Mary Ellen Mark & Martin Bell, 1984) > Tiny Revisited, coming out this year
Hoop Dreams (Steve James, 1994)
Capturing the Friedmans (Andrew Jarecki, 2003)
Paradise Lost (Joe Berlinger & Bruce Sinofsky, 1996) … also Crude
10) Grizzly Man (Werner Herzog, 2005) + Almost any Herzog film ~
Waltz with Bashir (Ari Folman, 2008)
Touching the Void (Kevin Macdonald, 2003)
Man on a Wire (James Marsh, 2008)
11)  The Corporation (Jennifer Abbott, Mark Achbar, 2003)
The Experimental Eskimos (Barry Greenwald, 2009)
Freedom Riders (Stanley Nelson, 2010)
Bowling for Columbine (Michael Moore, 2002)
Fahrenheit 9/11 (Michael Moore, 2004)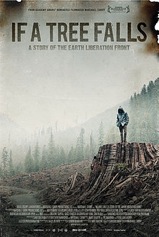 12) Titicut Follies (Frederick Wiseman, 1967)
Don't Look Back (DA Pennebaker, 1967)
Hearts and Minds (Peter Davis, 1974)
The Times of Harvey Milk (Rob Epstein, 1984)
Eyes on the Prize (Henry Hampton, 1987)
Crude (Joe Berlinger, 2009)
Gasland (Josh Fox, 2010)
If a Tree Falls: A Story of the Earth Liberation Front (Marshall Curry, 2011)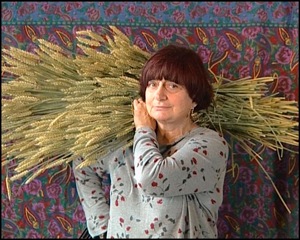 13) Koyaanisqatsi (Godfrey Reggio, 1982)
Sherman's March (Ross McElwee, 1986)
The Gleaners & I (Agnès Varda, 2000)
13 Lakes, Ten Skies, (both 2004) Stemple Pass (James Benning, 2012)
Nanook of the North (Robert J. Flaherty, 1922)
Man with a Movie Camera (Dziga Vertov, 1929)
L'arrivée d'un train en gare de La Ciotat (Auguste & Louis Lumiere, 1895)