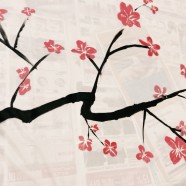 Mar

05
Tags
Related Posts
Share This
Dear Readers
Dear Readers,
Our March issue is full to the brim with film, featuring some of the fantastic film events heading our way this month. We are incredibly excited to host a Canadian premiere of "Plant This Movie", a documentary film on global urban farming movement, for which director Karney Hatch from Portland Oregon will be in attendance for a Q&A after the film! This will be on Friday, March 20th at 7pm at Kerrisdale Community Centre as well as Saturday March 21st at 7pm at Kitsilano Community Centre. Please don't miss it.  Another exciting features are Paralympic athlete Andrea Holmes's "Favourite Leg" at the Vancouver International Women in Film Festival, filmmaker Oliver Hockenhull's compassionate and pioneering film "Citizen Planet: Cybernetic Governance in the Anthropocene", and filmmaker Pia Massie's new "Screening+Discussion Series" around the theme of love/resilience at Kerrisdale Community Centre staring this Spring.
Aren't we lucky to "meet" those very committed individuals who are passionate about making a difference to the lives of people and seeking a deeper connection to place and community, and more sustainable ways of life?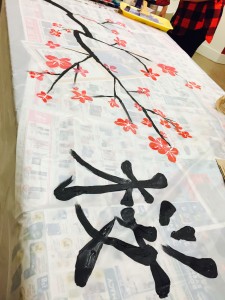 March is a month of "planting the seed" of community and creativity, so to speak! As a member of the Residence Advisory Committee of Vancouver Foundation's Neighbourhood Small Grants, I would like to encourage all community members to apply! The deadline is March 31st!
Last but not least, "Hanami" (cherry blossom viewing) is in full swing here. Please mark your calendar to come on out for the Vancouver Cherry Blossom Festival happening in KERRISDALE on Sunday April 26th! We will surprise you!
Cheers!
Keiko Honda, Ph.D. Editor-in-Chief and Chair of Community Engagement