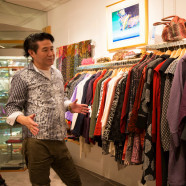 Feb

05
Tags
Related Posts
Share This
The Art of Terry Sasaki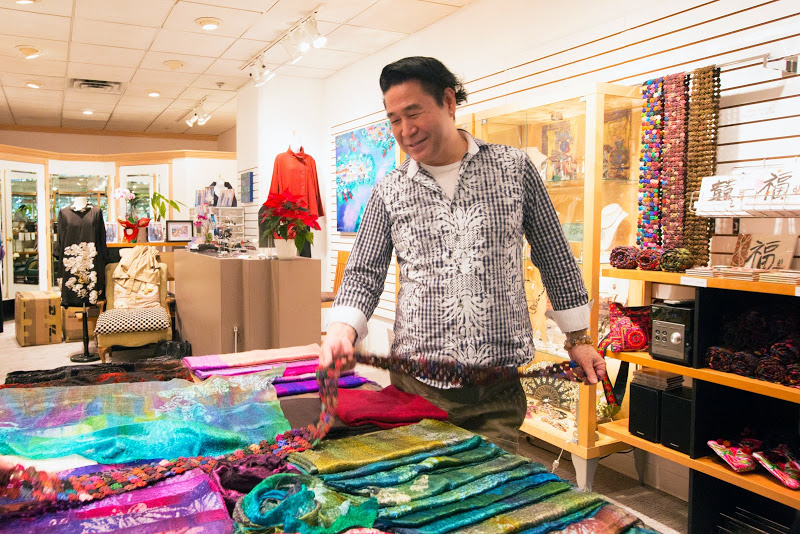 By Lauren MacFarland
Photos: Noriko Nasu-Tidball
Special Thanks to Terry Sasaki Gallery (film location)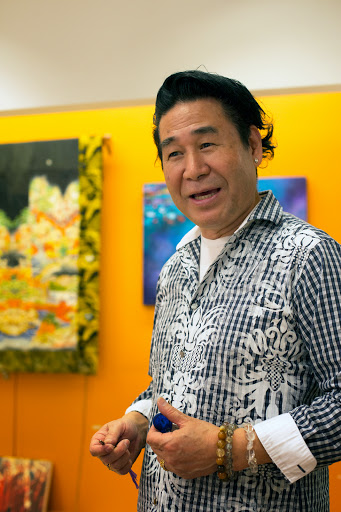 Bursting with light and colour, Terry Sasaki's gallery and clothing store are a unique blend of different cultures and versatile creativity, art of different mediums all telling the story of the man behind these beautiful works. For more than twenty years, Terry has been travelling the world, bringing his experiences to his work, and fusing the styles of East and West, the perfect mix for the Vancouver art scene, where so many different cultures collide. Relocating in the Lower Mainland presented new challenges and inspirations, allowing Terry to avail himself of new techniques and textures, always learning and evolving as an artist, constantly creating art that has inspired people the world over.
Paintings are the main focus of Terry's gallery in the Pan Pacific Hotel in Downtown Vancouver, his art instantly eye-catching and evoking his Japanese background, mixed with Western influence. "I get my energy from a lot of different places," he explains, "and when my energy is good, then my art reflects that. If I ever feel tired of a painting, I move on, I try new things, because the most important thing about my art is that it reflects who I am and makes me happy."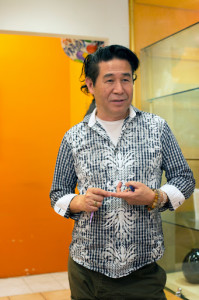 In addition to his own pieces, the gallery also holds work from other local artists, as Terry recognizes the importance of giving back to the art community and giving other artists a chance to have their work seen. Interpersonal relationships hold a great amount of importance to him, and he counts friends from all over the world, including other many other diversely skilled artists. "When you take from different cultures, you have to give back to it as well," he explains, and so the other works on display are a beautiful complement to his own, every piece coming together to present a bold variety of mediums, textures and talent from Vancouver and beyond. Teaching is another one of his pursuits, passing on his knowledge and wisdom to the next generation.
Although paint was Terry's medium of choice for many years, (and with much success,) he felt the need to try different forms of art, stressing the importance of not remaining stifled by just one form of expression. From this, Terry came into the world of fashion, opening a boutique that caters to women, boasting one-of-a-kind clothes and accessories that pop with colours and patterns. Designing clothes was art, and he took to it with enthusiasm, experimenting with different hues, fabrics and styles, constantly striving to lend his unique world view into the pieces he creates.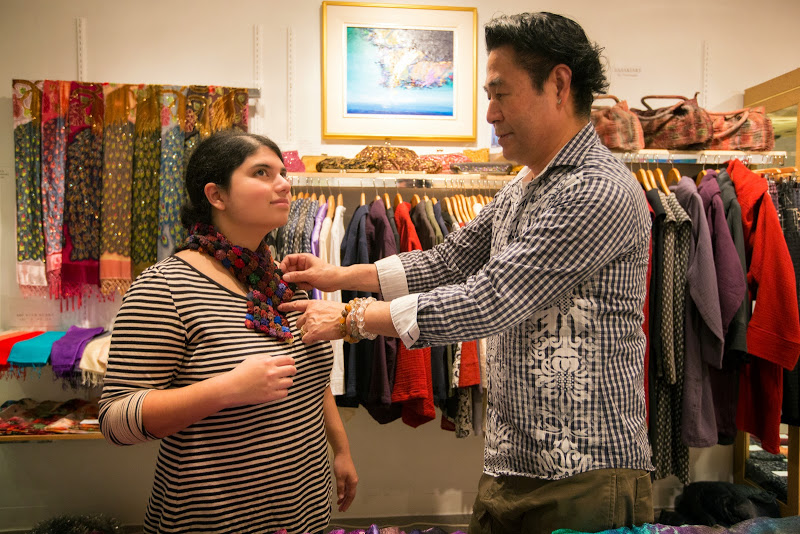 When designing, Terry puts a great amount of thought into whom his clothes are for, and how they'll fit the life of the people who wear them. With this in mind, he focuses on form as well as function. Simple styles flatter different body types, useful pockets are a must, and anyone and everyone can find something that catches their eye. With a wide array of styles and choice, it's easy to see why Terry's clothes are so admired; as he considers himself more of in the design side of fashion rather than the business of it, his pieces are individual works of art. Gorgeous scarves, made from silk or wool are arranged in every colour and style, expressing Terry's incredible versatility. From accessories to dresses to coats, anyone in Vancouver can appreciate the beautiful aesthetic appeal of his one of a kind style.
Besides his clothes, Terry's recent travels abroad to India (among others) have inspired his line of jewelry, each piece exceptionally crafted to feature different stones. Bright and bold, each accessory is a vivid statement, reflecting several different countries and cultures, all brought together to make artwork that stands out on the wearer. The healing and spiritual characteristics of the stones all matter, Terry explains, and this attention to detail is what makes every piece of jewelry that he personally designs to be all the more special and reflective of his personality.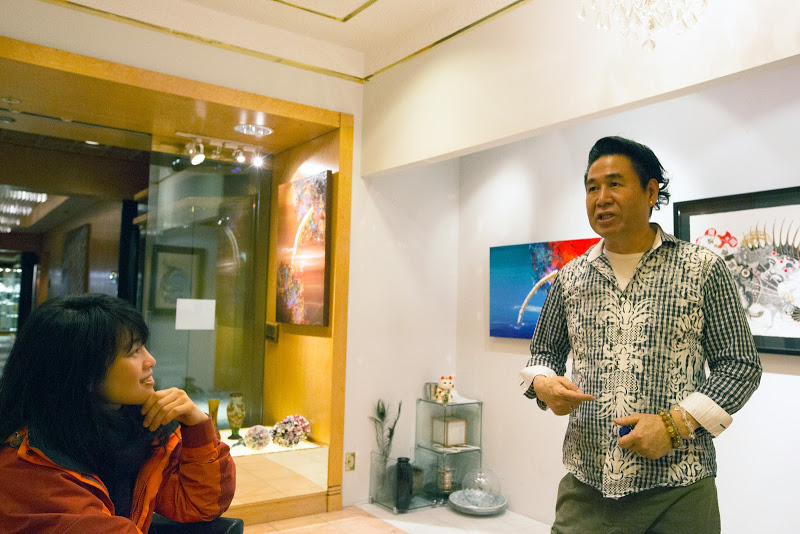 Terry's Eastern influences are also present in his art and kanji cards, tokens of his art that reflect his spiritual beliefs. Each card is exquisitely handcrafted and individually unique, mixing paint and paper to create a lasting token. Each card, like the art in his gallery and clothing in his store, are a true testament to Terry's passion and creativity, which shines through in his work and creates a beautiful environment for visitors. He spreads his philosophy of building interpersonal relationships and connecting with the community with everyone he works with, and continues to stress the importance of meeting new people and seizing every opportunity to make new connections and new friends. Although he's been creating art in every form for years, he continues to travel the world to learn and allows himself to take inspiration from the beauty of nature. New mediums are new challenges to explore and Terry  has yet to shy away from taking risks. He pushes his own creativity to the benefit of all those who have the chance to view his art, wear his clothes and take part in his talent and imagination.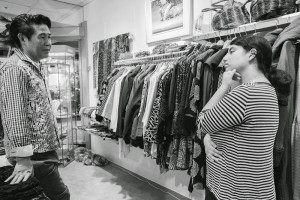 To view Terry's works or visit his boutique, stop by his store at the Pan Pacific Hotel, in Downtown Vancouver, and visit his website at www.sasakiartgallery.com