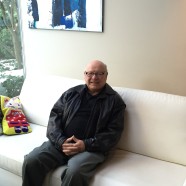 Jan

08
Tags
Related Posts
Share This
Never Give Up!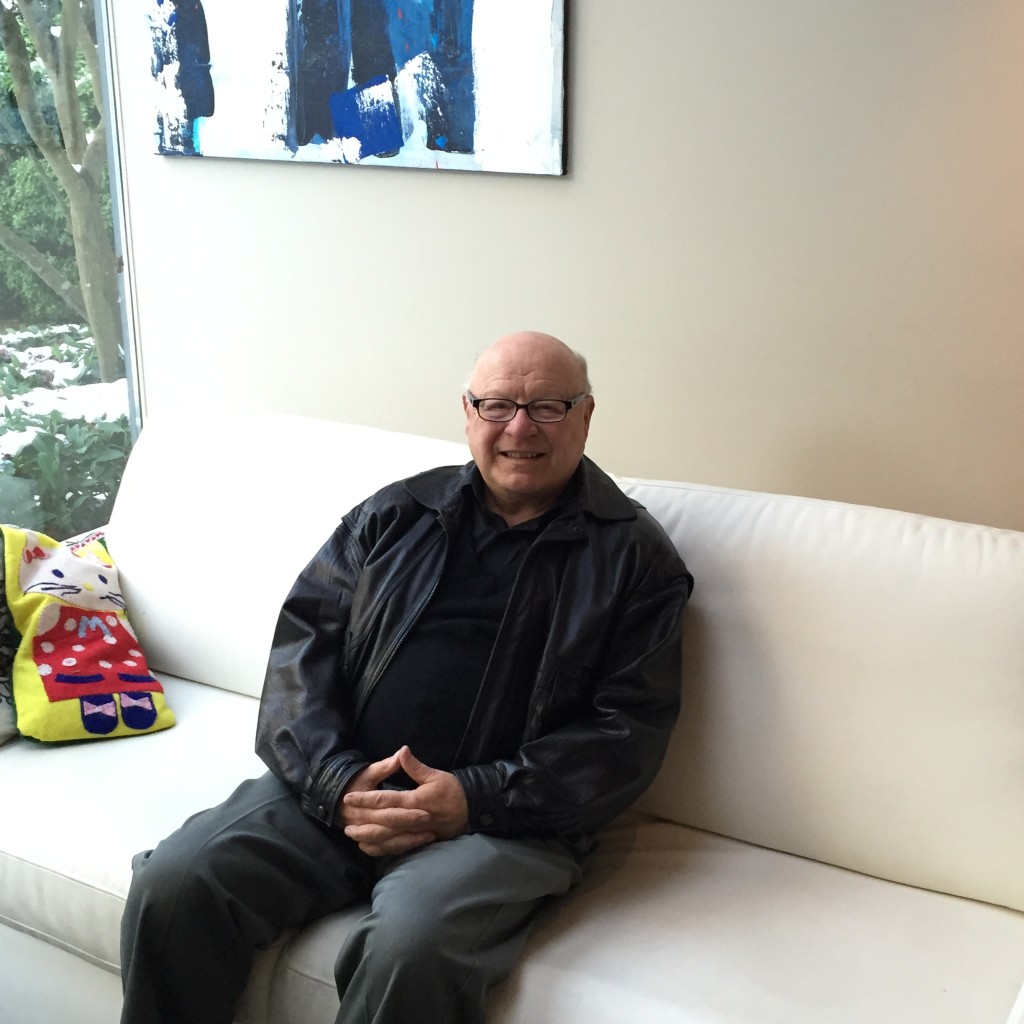 Interviewed by Keiko Honda
Lee Van Horn was born in November, 1939 into a large German and Irish Catholic community in Kansas City, MO. Because the US would soon be involved in WWII, and then men would be off to war, he and his mother moved into his grandparents home along with a variety of Aunt and cousins. It was a very safe and warm life for a young child.
Lee continued to live in KC until he was 17 when he spent time in the US Army. Then it was off to University. Lee attended University at Saint Mary's University of Minnesota. As he was always told by his father to "get an education," he took this opportunity very seriously and got a triple major in literature, philosophy and social studies and a double minor in education and theology. He graduated cum laude.
Lee the moved to Mpls, MN to teach in a local high school. Very early on he was selected to Chair the English department and to coach the tennis team. He also founded the second guidance and counseling center in the State of Minnesota. As a coach Lee's team won two State tennis championships.
This was also the beginning of a life long involvement in social issues. After all it was the 60's. Lee became very interested in working with the youth of the city of Mpls and was eventually awarded the "Contact" award for outstanding work among the youth of the city. Lee was involved at the time in the anti-Vietnam war efforts counseling youth not to sign up for the war. He was not always successful in this effort and had a few students he taught in high school die int he war.
Feeling a need for more advanced education Lee moved, with a scholarship, to the University of Notre Dame to get his M.A. He was named at the time a "University Scholar." During this time his interest in the field of social change deepened. He then applied to Case Western Reserve University to get a Ph.D, which he did in 1972.
While at CWRU Lee was selected for a summer internship with The Royal Dutch Shell Group in London, England. This became Lee's introduction to the world of international oil and gas. Post receiving his doctoral degree Shell recruited Lee to lead their management development efforts in London. Thus began a twenty-five year involvement with Shell world wide.
And it was this involvement which eventually brought Lee to Canada, where he has lived for over twenty five years. Eventually Lee became a dual citizen of Canada and the US, and currently has homes in Richmond, BC and Bellingham, WA.
Lee started his own consulting firm, The Palomar Consulting Group, in Toronto in 1975. From this base he worked all over the world, from the Middle East to South America to Europe to Asia. He has worked with all the oil major as well as many NOC's. Too he has ventured as well into such fields as finance, retail, manufacturing and insurance. He has consulted too many of the world's top 100 companies.
Lee moved with his wife Mamiko Suzuki and his daughter to Vancouver from Montreal in 1998. Mamiko's family is largely based in the Vancouver area.
Shortly after his move to Vancouver Lee and his firm were asked to help the United Way with the development of a new, futures based strategy. And then shortly after than Lee was asked to join the Board. He has served as a Board member of the United Way of the Lower Mainland for some seven years. Additionally he is involved in the United Way in Bellingham, WA. Also, he served as the first Chair of the Community Advisory Board of the School of Fine and Performing Arts at Western Washington University in Bellingham, WA.
Over the years Lee has remained involved in many Universities and has taught for many years at UCLA and The University of Missouri in Kansas City. He has also served on many Boards in the US and Canada. The involvement in social issues and social change that began in his youth remains a theme in his life.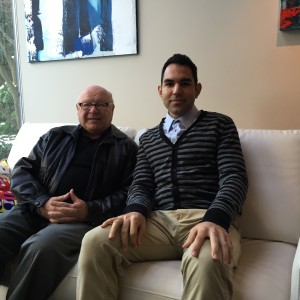 Here are some additional questions which Dr. Van Horn was kind enough to provide his responses to:
1. What do you bring to your position at the United Way charity board that is unique?
A: Latterly in my career I worked a good deal in the business of strategic planning. I brought this long term experience to the United Way. Also, as one of only two social scientists on the Board my capability to use a social scientist approach brought a special interest in evaluating the outcomes of our efforts to improve things both in Vancouver and in BC.
2. Why did you choose to found the Palomar Consulting Group?
A: Alongside my life long involvement in social change was the desire to find newer and better ways of solving social problems: in other words, entrepreneurship. So the founding of my consulting group was a natural development. Also, it occurred to me that, as I did want to provide for my family, I could do that more successfully by doing my own thing rather than working either in a University or in a big organization.
3. How do you foster a good working relationship with your clients?
A: A very simple principle which guides all my interactions with anyone is to treat each person with respect and dignity. This works with clients too. But also as a leader of a firm I always tried to teach my consultants about practice excellence. I used to tell them that not only must we be superior in performance to anyone in our client system, but to anyone else who could be competition. So the simple answer is excellence in both results and process, in other words, value to our clients.
4. What do you think is the most important characteristic of an entrepreneur?
A: Willingness to take a reasonable risks, the ability to learn from mistakes fast and to make appropriate changes of course..
5. What is the most creative and innovative technique you have used in your consulting work?
A: This really depends of what aspects of consulting practice one is focussed on. So in the area of strategic planning it is the implementation of future based planning, such as scenario planning. In research it is the use of something called "Scaled Comparison."
6. Where do you see yourself in the next five years?
A: In the next five years I could well be dead. So as one gets older one's sense of time changes. The horizon foreshortens! As one author wrote: "At some point in life one realizes that one has more life behind one than before one. At that point one's life changes irrevocably and forever." And so it is for me. I am currently writing my life's recollections but this is a task for myself and my family more than for anyone else. Erick Erickson wrote wrote that the main life issue at the end of one's life is the question of integrity of life versus despair. I suppose this is what I am working on in my recollections.
7. What are you truly passionate about?
A: Passion: Since I retired I have dedicated my life to two key values: beauty and compassion. This quest continues. As to beauty, my wife and I support a program at Western Washington University's School for Fine and Performing Arts called "Opera in the Schools." The aim is to bring Opera to elementary school children who might never see such a thing live, if not for this program.
As to compassion we support the United Way in not only Vancouver but in Bellingham, WA where we also spend a good deal of our time. We also support a school in Nairobi, Kenya which develops teachers to teach the poor in Africa.
8. Do you have any advice to the younger generation?
A: Have goals and strive for them. Never stop learning. Never stop reading. Never stop questioning and inquiring; i.e. persevere in what you choose. At the same time, be conscious and caring of other people in your life.