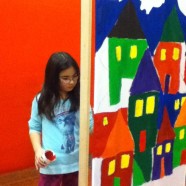 Nov

16
Tags
Related Posts
Share This
Dear Readers
Dear Readers,
In this last issue of 2014, reflecting its theme of community, we searched some of the larger-than-life voices in our city – influential filmmaker Pia Massie, eclectic home-school teacher Peter Lambert, Kerrisdale Community Centre's beloved programmer, Kristi Douglas, and visionary urban garden project leader, Cinthia Page – to share their causes and passion.  Our hope, and theirs, is to offer a reminder that this holiday season, we lucky Vancouverites have many ways to actualize our dreams into the reality of our life. Look no further!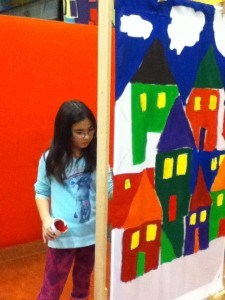 Recently, with my 9-year-old Maya, I participated in the Kits Banner Painting, which is funded by the City's Neighboughood Matching Fund. The banner designs were selected through a contest that is open to all members of the community to represent their hopes and dreams.  So fascinating how this city compels Vancouverites to get involved in a myriad of self-expression opportunities.
Finally, on behalf of Kerrisdale Community Centre Society, I would like to give a big thanks to our dedicated staff writers, a bright UBC grad and soon-to-be-graduated, Haley Cameron and Dave Wheaton, whom I am humbled by their talent, drive, enthusiasm, and work ethic. They certainly have kept raising the bar by delivering all interesting articles for the whole year of 2014.  Sorry to see them leave the Team, but I wish Haley and Dave all the best for the future!
With December only 2 weeks away, the holiday planning will soon be in full swing! I hope everyone will enjoy the fun and festivities of the season.
Warm wishes,
Keiko Honda
Editor-in-Chief
Chair, Community Engagement, Kerrisdale Community Centre Society