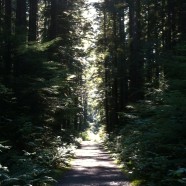 Oct

15
Tags
Related Posts
Share This
Dear Readers
Dear Readers,
Now that our (Canadian) Thanksgiving dinner parties are happily over, but being grateful for what we have is something we all know we should do a bit more often……And yet, encouragement to be 'grateful' is not always the kindly act it seems. It may sound like we should be content with how things already are, as my 9-year-old, Maya, said to all the invitees at the Thanksgiving dinner table, "I am so grateful for bread-and-butter, nothing else matters!",  politely opting out of eating healthy dishes on the table.
Awww, kids these days.
How about ambition, expectation or aspiration?  How do we know that we're not settling for less?  Do you feel sometime that the moment of gratitude for simple joys in life is somehow at odds with a central human nature to strive for excellence? Life is like a puzzle, indeed…..
October issue is on the theme of artist's long and winding way lying in between the vision and the act; featuring long timers like Etsuko Inoue, Dr. Richard Niles, and Salome Nieto, all have been my sources of inspiration, and then young Craig Lee, an artist in the making. 
Salome recently introduced me to this wonderful quote by Tatsumi Hijikata, a creator of Butoh dance:
 "Again and again we are reborn. It is not enough simply to be born of the mother's womb. Many births are necessary. Be reborn always and everywhere. Again and again." 
I will hold on to this insight when I think of gratitude and taking on bigger challenges….   
And on that note, everyone, Happy October! Happy Halloween!  
  Keiko Honda, Ph.D. Editor-in-Chief