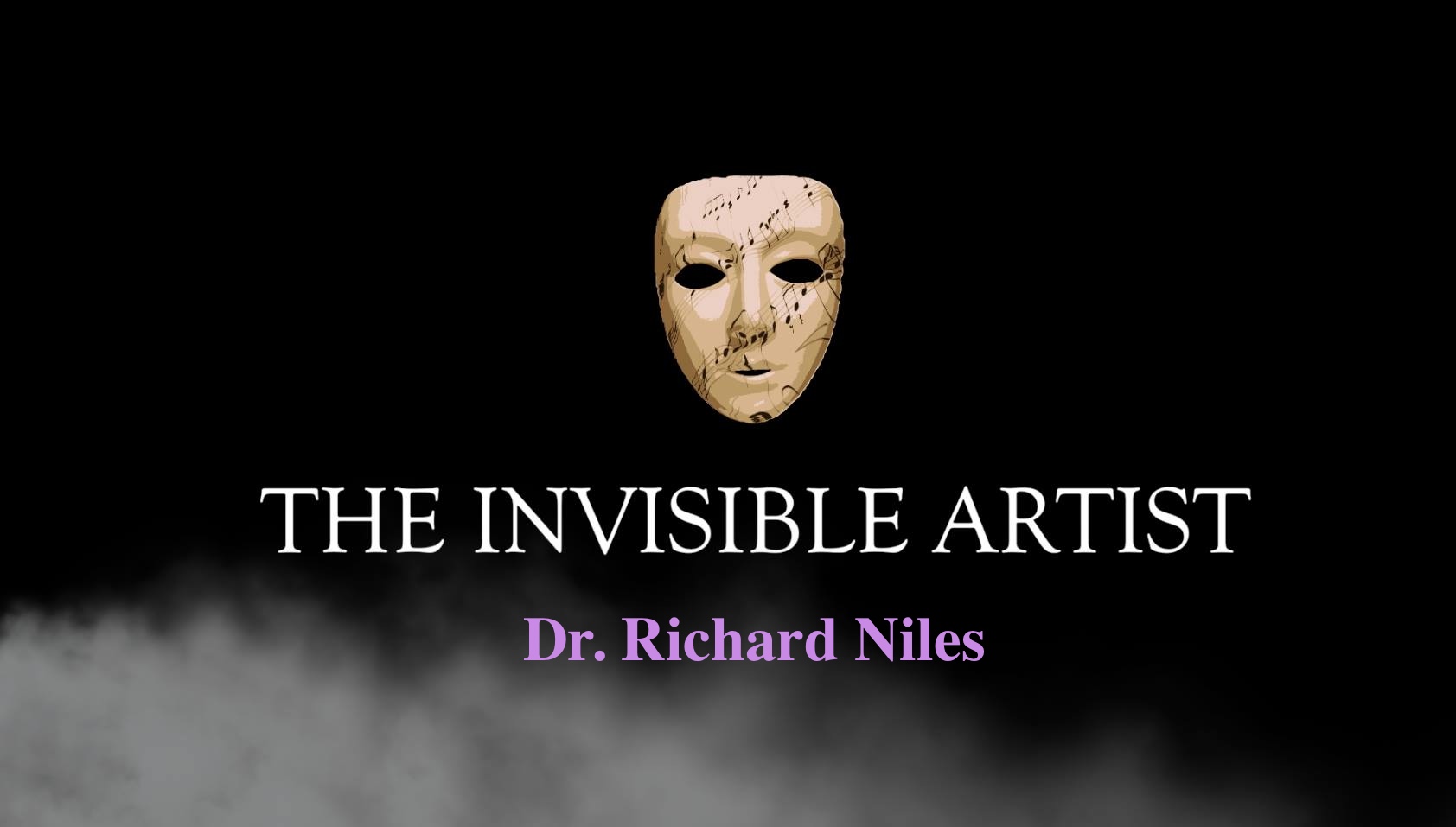 Oct

15
Tags
Related Posts
Share This
An Issue on "Arranging and The Royalty"
By Dr. Richard Niles
Photo courtesy Dr. Richard Niles
I have been a professional arranger in popular music since 1975. Most people, even some musicians, have little idea what that means. Many think that studio musicians make up their parts in a joyous act of spontaneous inspiration. So what do arrangers do, anyway?
Consider the explosive, instantly recognizable brass melody in the opening bars of "Dancing In The Street" by Martha and the Vandellas. Who wrote it? If you assumed it was written by the songwriters, Marvin Gaye, William Stevenson and Ivy Hunter, you would be wrong. Paul Riser, one of Motown's staff arrangers, composed that melody and decided on the instrumentation of trumpets, trombones and saxophones to play it. Riser, usually un-credited, composed instrumental lines such as this to enhance many hits and act as a "hook" to the listener, encouraging them to buy the records.       
My book presents the work of some of the most influential arrangers in pop, artists who have been uncredited, undervalued and misunderstood. Yet, despite being "invisible" to the public,  during a critical period of popular music history arrangers have played a significant part in the evolution of musical genre and content.
In the U.S. arrangers have the opportunity to be recognized by the Grammy  Awards in two categories—Best Instrumental Arrangement and Best Instrumental Arrangement Accompanying Vocalists. At least winners and nominees can use this to promote themselves and bring in more offers of work. In Britain and the rest of the world there is no such award.
The financial rewards of an arranging career are limited. Arrangers are paid a fee for each job. It's not huge. Keep working, get jobs in every week and you can pay the mortgage. Arrangers receive no royalties unless they write an arrangement of a public domain work. Copyright consists in a melody and lyrics of a song. But even though I have only transcribed the arranger's work, the instrumental parts, a variety of publishers own the rights to all the transcriptions in this book. In the eyes of the law, the songwriter and publisher own the rights to every note an arranger writes.
So arrangers have no residual income if a song is a hit and, to be honest, they're not happy about the situation.
A perhaps unexpected example of this is the case of Sting and his song "Every Breath You Take". Since its release in 1983 the song has earned Sting approximately $40 million. After the Police had been working unsuccessfully on the song for six weeks, guitarist Andy Summers contributed the instantly recognizable guitar arrangement—an arrangement that, to use Richard Carpenter's words, "makes the song". The rights to Summers' arrangement are owned by Sting and his publishers.
When Puff Daddy released "Missing You" in 1997 using only Summers' guitar accompaniment (not Sting's vocal) all the royalties went to Sting and his publisher. Summers got nothing, a situation he described as "the biggest rip-off of all time." Drummer Stewart Copland added, "So Sting's making out like a bank robber here while Andy and I have gone unrewarded for our efforts and contributions."
If wealthy superstars such as Copeland and Summers are upset about the situation, imagine the feelings of the average 'journeyman' arranger who, if foolhardy enough to ask for co-writing credit, will be fired and probably never work again.
But are arrangements really considered worthless? In a 2013-14 case the Marvin Gaye estate sued Robin Thicke, T.I. and Pharell Williams for infringing copyright on Thicke's track "Blurred Lines", saying that it contained "elements" of Gaye's "Got To Give It Up". The only elements relevant to copyright law are the melody and lyrics, neither of which were used in  "Blurred Lines". But Thicke didn't sample Gaye's track. He merely programmed a similar bass and percussion, elements of Gaye's backing track. Thicke's instrumental backing track is using part of Gaye's arrangement in which there is no copyright. So, even though the lines are still slightly blurred, the case has been dismissed as of this writing.
This question of backing tracks/arrangements has another relevance. Since the 1980s it has been common for producers and programmers to record a backing track and ask someone (usually a singer or songwriter) to write a 'topline' over it. The producer, now in his role as songwriter, then offers the 'topline writer' a small percentage of the writer's share of the song and usually none of the publishing royalties.
But if an arranger supplies a backing track (as they often do) to a songwriter who gives them a recording of their melody and lyric (a 'topline') the arranger is offered no credit or royalties whatsoever.
First, let's get rid of misleading terms. What is called a 'topline' is in fact the melody and lyrics. The word 'topline' is one of those words calculatedly devised to be demeaning to the person who is actually writing the song. Posing as the main songwriter, the producer/arranger is merely asking someone for a 'topline'. It sounds better than asking someone to write the song for them.
 When I signed a publishing deal with Rondor in 1990 they asked me to write with DJs. I was expected to write melody and lyrics to their backing tracks. I said, "If I'm writing the melody and the lyric, I'm in fact writing THE SONG and I'll expect 100% of the writer's share. I don't mind splitting the publisher's share." They were shocked at my attitude. I was told this was how songs were written today and I was "living in the past". I replied, (rather heroically, I thought), "I'd rather live in the past than die in the future because I let someone rip me off." Rondor dropped me.
If the backing track/arrangement is legally part of the song, the arranger deserves royalties—and I should be a multi-millionaire. And so should Paul Riser for writing the brass intro to "Dancing in The Street." And so should John Altman for writing the whistling melody in "Always Look On The Bright Side Of Life." But if the law states that every note of the backing track/arrangement is owned by the writer of the melody and lyrics why should any self-respecting "topline" songwriter share writing credit or royalties with the creator of the backing track—the arranger—the person whose work has no value in copyright law?
As Motown arranger David Van DePitte pointed out, arrangers were not under salary and were paid a fee for each job. If an arranger also plays on the track or conducts, they receive a usage fee as a musician. But they are being paid a royalty for their performance, not for their writing. So the songwriters, publisher, artist and record label all receive income for a hit record for a very long time while the arranger, according to current copyright law, receives nothing.
Can we really say that arrangers are undervalued when the music business seems to value them enough to ensure publishers' ownership of the rights to their arrangements?
Beyond what the law states, is it morally just or, to use a legal term, reasonable that arrangers have no rights whatsoever to their own work? I am too biased to answer that question but readers may draw their own conclusions. Whatever I feel, after 40 years in the business, I don't expect the law to change anytime before the next Millennium.
©2014Niles Smiles Music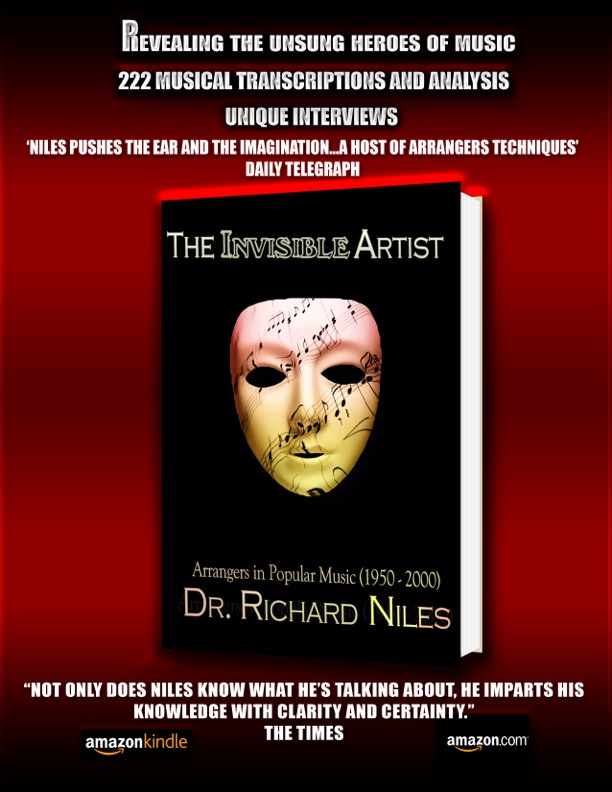 Dr. Niles has been a respected producer, arranger, broadcaster and author since the 1970s working with such artists as Paul McCartney, Ray Charles, Tina Turner, James Brown and Pat Metheny. "The Invisible Artist" is available from Amazon and as an e-book on Kindle.