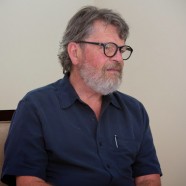 Sep

02
Tags
Related Posts
Share This
I Call it 'The Fatal Flaw'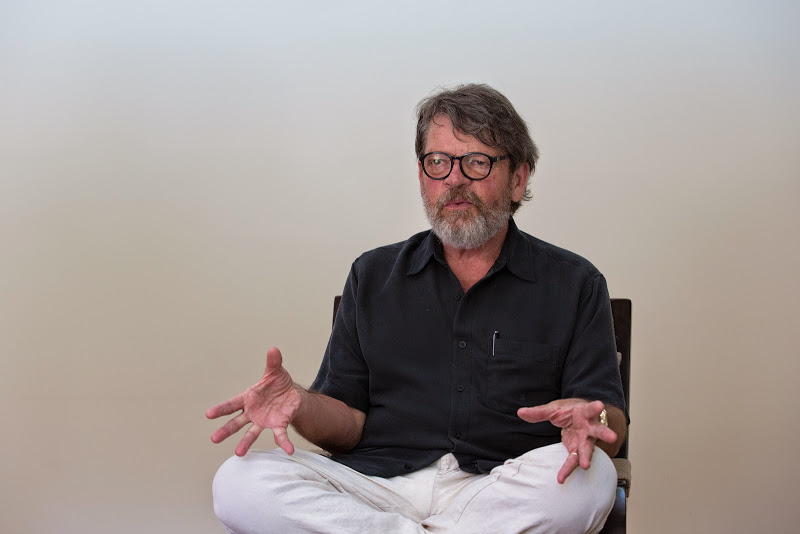 By Dave Wheaton
Photos: Noriko Nasu-Tidball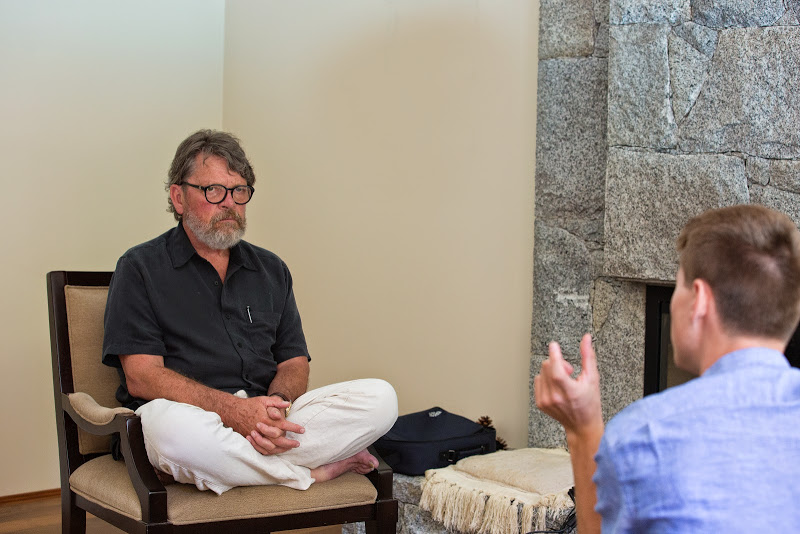 At Keiko's home, she, Noriko, and I met with John MacLachlan Gray. I think the best way to describe John is as a modern day Renaissance Man. I say this because it seems that whatever John attempts, whether it's theatre, novels, film, or television, he knocks it out of the park, earning awards like the Governor general's medal and the New York Film and Television Gold Award along the way. He's best known as the writer of the 1982 international, award-winning musical Billy Bishop Goes to War. But despite his early success, John never slowed down. He continued to turn out top quality plays, novels, movies – you name it. In addition to fiction writing, John has written for both Globe and Mail and The Vancouver Sun, and written and performed for CBC's The Journal, all while finding the time to raise two boys with his wife Beverlee. It all sounds overwhelming, but to him it's simply writing for writing's sake. "I write because I feel like writing, not because I'm ambitious or anything", John told me, after asking him if he has any plans to wind down and retire.
John takes a seat in the living room opposite Noriko and I and settles into a cross legged Zen-like pose. As he talks, you notice this habit he has of moving his hands in sync with the rhythm of his speech. Since the year 2000, John has been writing thriller novels. His earliest is titled A Gift to the Little Master, set in a version of modern Vancouver "where everything has gone wrong", according to him, and in 2007 he completed two historical thrillers set in London during the Victorian period.
"What have you been working on lately?" I ask him.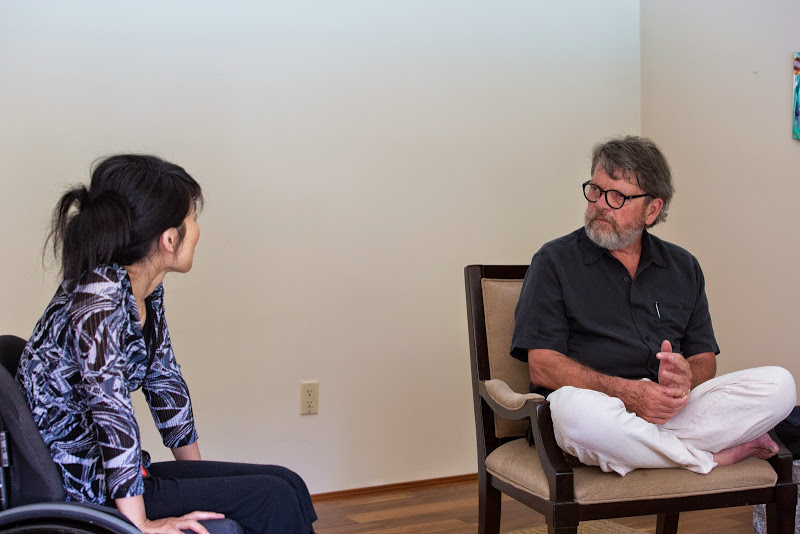 "I have a novel going, The White Angel, set in 1924 Vancouver. At the absolute height of the anti-Chinese movement, when there was the Asian exclusion league and they were passing a log – it would never have gotten through – that Chinese men were not to work under the same roof as white women, and it's astounding when you think about it. Do you know where Canuck house is? In Shaughnessey, it's that one with the great big towers around it. That used to be the headquarters for the Ku Klux Klan"
"Wow, it's amazing to think that sort of thing happened here"
"It's a very interesting era. Vancouver was very different. It was a hellhole really"
"How do you research for a novel like this?"
"You do basic stuff. It's not like academic research, once you get the basic stuff it's like 'ok what do I need to know there' and it ends up being very spotty research. You're just looking for 'holy shit' facts for people, one's that people read and go 'holy shit!' You try to do it so people will read it thinking it's the tip of the iceberg – but it's the whole iceberg, it's all I know. I wrote books about London in the 1860s and there are two streets that I know quite a bit about, but go one street over and I haven't a clue"
"What inspired you to write novels set in Victorian London?"
"I think it's partly because I think we are Victorians. I think where it started was the deaths of the Indigenous women during the Pickton case [referring to Robert Pickton, convicted in 2007 for six murders]. The police didn't track them and didn't take their disappearances seriously because they were prostitutes. It's the whole notion of the fallen woman, thinking they were doomed anyways. That's a very Victorian idea"
"Do you see a connection to Jack the Ripper?"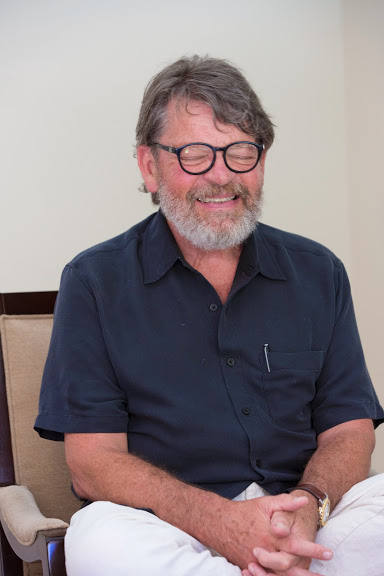 "Well there's more to it than that. It's a ripper-like story, but it mostly has to do with the police – the attitude of the public and the police. If that many women had disappeared from Kerrisdale it would have been a different story wouldn't it? And there are other things today that are very Victorian, like… do you know how the living room got its name? The living room was originally the parlor and the nickname for the parlor was the dead room. That's where you kept the dead guy. People died all the time, they died way more frequently than they do now. You'd have an ear ache, go to bed, and in the morning you're dead! Childbirth, too, usually someone would die. They had to have this room ready to keep the dead guy in, so they'd keep it all neat and tidy. Enter the morticians industry, where they created the funeral parlour. The slogan was to turn the dead room into the living room. But back home in Nova Scotia it was still the dead room. It would be kept cold"
"A bit morbid, isn't it?"
"Well it's just what the times were like. People died all the time"
"So you grew up in Nova Scotia?"
"Yeah"
"Was that a good place for a young artist?"
"Well it depends on what art you're in. Nova Scotia produces wonderful visual artists, but it's not a terrific place for a writer or for theatre, especially if your family has been there for generations. An awful lot of people looking over your shoulder"
"Was that your experience?"
"Oh yeah, sure"
"How did you get your start in theatre?"
"I started a company. A little company called Tamahnous. It was a so-called experimental company. We did plays here, and then I went to Toronto and worked with a similar fringe company over there and that's where I started writing plays. When you start writing with companies that have very little money, you'll notice they don't work out of conventional theatres. They work out of barns, funeral parlours, I don't know. But that kind of theatre – you see it here all the time – It's where you start."
"You often hear about writers having very meticulous writing routines. Hemmingway, for example, would wake up and write four hundred words every morning, and then once he'd reached that number he could spend the day doing whatever. Do you have any kind of process like this?"
"Yeah I have a word count that I like to get to. But I often don't. It depends on what stage it is or what I'm writing. With novels I start by plotting, figuring out where the story's going. Although usually I'm wrong and have to change it as I go on. But I'll write little incidents that come to mind. I used to put them on 3 x 5 cards, little planning cards, and just one idea for a scene per card. Then I'd just collect them and eventually go through them. And they'd seem to go in some sort of order. That's when I'd start writing. But I've always been wrong. With the big reveal, like who did it, I've always been wrong"
"You start to let the characters act for themselves?"
"They take off. I call it the fatal flaw. They're shaped like an arrow, novels are, and your front load is the information. But as a story goes on there's no more information and you're working with the information that's already available. You find yourself writing to fulfill the plot, and that sometimes involves characters doing something that they wouldn't normally do. If that happens, you have a fatal flaw"
"How does an idea turn into a story?"
"It takes little ideas. If it takes more than a 3 x 5 card I wouldn't keep it. But I don't know. It starts with an idea that resonates. You don't actually want to know what you're writing. I don't know everything about that book, only an idea that resonates in a bunch of ways"
"And where do these ideas come from?"
"I'll read something, usually. One of my stories has to do with Edgar Allen Poe. When he died – and I've seen photographs of the body and I don't think that was Poe. He was taller, and he wasn't wearing his own clothes when they found him. So I thought, 'what if he faked it?' And 'why would he fake it?' And that's where you go. What if?"
"So you're inspired by non-fiction history, usually?"
"I don't really think there's a division between fiction and non-fiction. I think history is fiction because it's somebody's idea of what happened. It's a sort of an analogue. You try to make up as little as possible. Found stuff is way more interesting than the stuff that's made up and you can always smell it when it's made up"
"And it's true that, in 1994 you wrote a book about tattoos?"
"Yes and that's fascinating because it was wrong! Yes, I was wrong. There's a lot of history in it and that still holds up, but I never would have believed that tattoos would become a fashion statement because tattoos are permanent and it's in the nature of fashion to change. It never occurred to me that people would get these great sleeves of tattoos. It makes that jump from being an expression of individuality to an expression of conformity because everybody's got one. I was gonna get a tattoo as part of research, but I learned too much"
"What do you think it is that makes you such a successful writer?"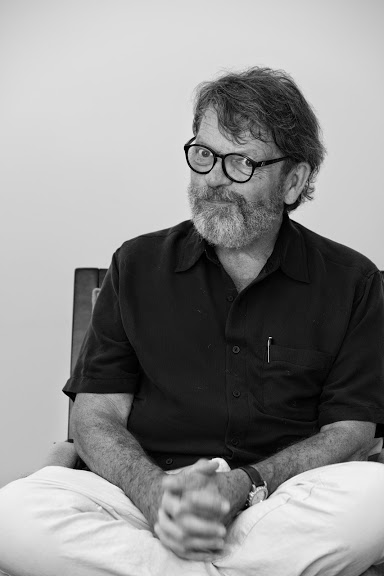 "I think it's because I'm so terrible at other things. I'm good at a few things but I'm appalling at other things. I'm hopeless. I try to do carpentering. My way of doing is trying to make every mistake, and then learn. I go backwards through it"
Today, John lives in Vancouver with his wife, Beverlee, and continues to write and play music, as he did as a young man in Nova Scotia. They have two sons, Zachary, a musician playing with the band The Zoras, and Ezra, who works as a visual artist.