Tags
Related Posts
Share This
Creating Community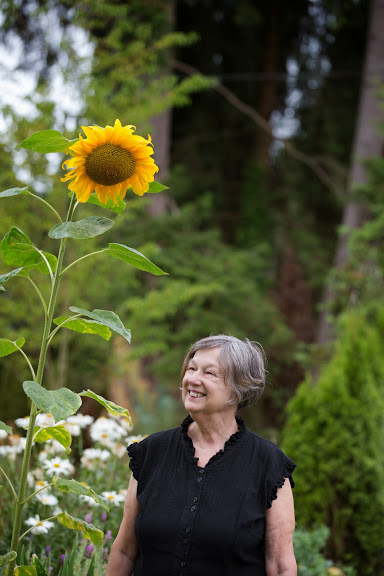 By Haley Cameron
Photos: Noriko Nasu-Tidball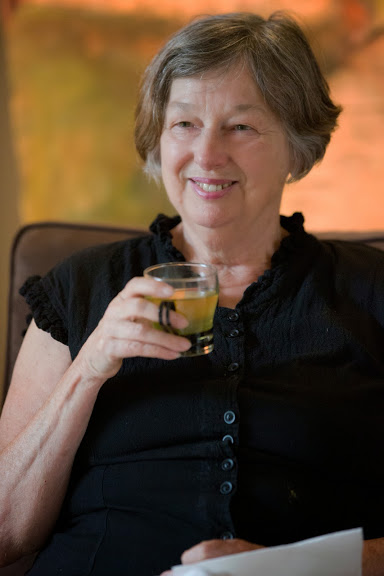 Mary Bennett has always been an artist. These days the longtime Kitsilano resident– "Kit-sil-eye-no," she laughs, emphasizing the original pronunciation– incorporates collage and acrylics to produce two dimensional mixed-media canvases. Her favourite theme right now? Birds' nests. But if you ask Bennett, her primary creative outlet is not painting.
"Creating a sense of community is my true art," says the middle aged woman, who is retired from her executive role on the Canadian Unitarian Council, but just getting started on a career close to her heart. Bennett is quick to explain that community building has been a personal priority for as long as she can remember. A self-proclaimed Community Engagement Leader, Bennett can trace this passion back to her childhood.
"When I was in grade 5 I organized a birthday for my teacher," shares Bennett, with a smile that reveals just a touch of her 10-year-old self's pride. Fast forward a few decades and she's still organizing gatherings as the Celebration Planner & Housewarming Coordinator at Kits House.
Bennett, a North Vancouver native, has known that she belongs in Kitsilano since she first planted herself on West 4th to sell tie dyed scarves in her twenties. "Kitsilano was all hippies then," she laughs, not denying the classification altogether. The job sparked a lifelong love affair with the Westside neighborhood that has ultimately led Bennett to her latest role in the local neighborhood house.
Bennett studied Art Education, through a program that included studio training, before taking more of a Human Resources route with her career. Her corporate background is in team building and communications, but it wasn't until she joined the Vancouver Arts Council that she realized how complementary these two avenues could be. "Not everyone engages successfully with words," she explains. "As I saw how much funding goes into the Arts it really legitimized their value to me," Bennett says, describing how art became her favourite social tool.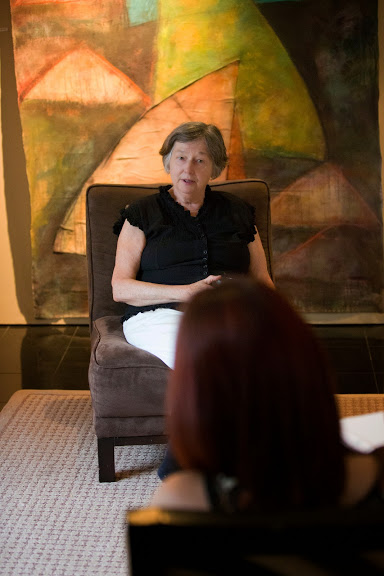 Creating a sense of community may come naturally for Bennett, but she recognizes that this isn't the case for everyone. "A study by the Vancouver Foundation found most Vancouverites feel isolated," she shares, admitting that Vancouver doesn't have the most welcoming reputation. "The problem is that people don't think of little opportunities; the everyday chances to feel connected."
Mary has numerous suggestions– narrow your coffee trips to a single cafe, she offers (her own choice is the Wired Monk) but recognizes that sometimes people need an extra push to connect with a community. And her multifaceted background has taught her that there's no better vehicle than art to unite a group of people.
She now combines HR and the Arts in her role at the Kits House where her primary goal is to spread awareness and reception of the neighborhood house; the only Vancouver neighborhood house West of Granville. As an example of her work she describes the recent Kits House Rocks project: a massive collection of hand painted rocks that each feature a quality from the Kits House value statement. The project incorporates various languages and a variety of participants in an effort to depict the vibrant area's diversity. "I enjoy seeing the rocks done by five year olds alongside the rocks painted by professional artists," she says.
While she's shy to discuss her own art (currently on exhibit in Port Coquitlam) she's keen to surround herself with artistic individuals. One of her primary responsibilities at the Kits House is to organize performers who have a relation to this pocket of the city, in order to promote Kitsilano's culture. The task couldn't fall to a better connected person. As the recently appointed president of CARFAC BC (Canadian Artists' Representation), Bennett has already immersed herself in Vancouver's artistic community. In fact the opportunity to network with fellow artists is what drew her to CARFAC, where she works with a committee of artists to arrange artistic funding.
The inspiration she finds from this particular group is evident. "I went to a local conference on behalf of CARFAC. While I was there the question, "What do you do?" meant "What kind of art do you do?" I just love that," she says, of the like-minded individuals she has connected with through the provincial organization.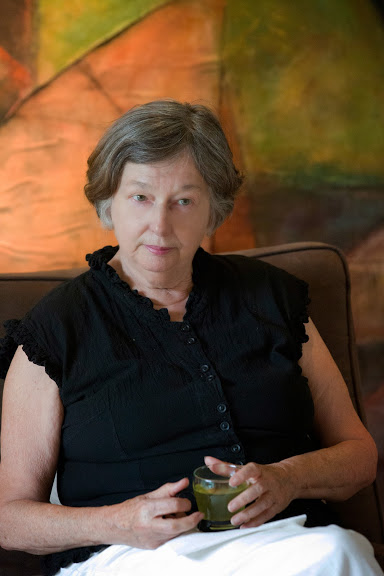 Bennett mentions that as time goes on, her own focus in Vancouver becomes increasingly hyper-local. The timing of her position with Kits House is fitting: after a travel-heavy career, Bennett is quite content pursuing her passions within her comfortable Kitsilano niche. When prioritizing her personal networks, she lists the community of Kitsilano second only to her family.
On the topic of Kitsilano, Bennett describes her community herb garden based in a local traffic circle and, though she may not don tie dye these days, hints of her inner-hippy shine through. For Bennett, the space offers more than just an opportunity to garden. Like most of her pursuits, it is centered around creating a connection with others. "I've never put so little into something and gotten so much gratitude for it," she says. Whether its a canvas, a community, or a vegetable patch, Mary Bennett certainly has a knack for helping things grow.