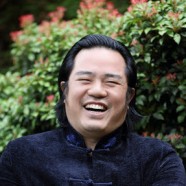 May

03
Tags
Related Posts
Share This
The Mark of a Maverick: Kagan Goh's artistic confrontation of stigmas and stereotypes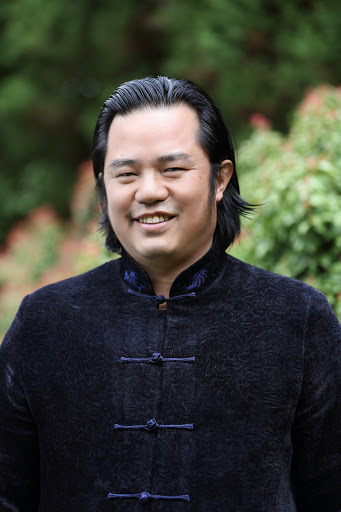 By Haley Cameron
Photos: Noriko Nasu-Tidball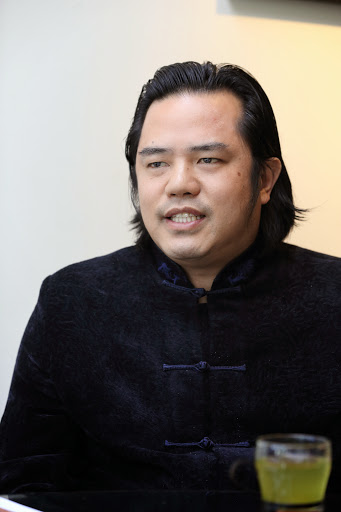 When Kagan Goh describes a particularly taxing trek through Mexico he doesn't just say that it was warm. Demonstrating an incomparable gift for self-expression he relays the heat of the Aztec sun with such clarity that I can feel the back of my own neck start to itch with the onset of an imaginary sunburn. Raised in an exceptionally artistic family – he still lists his physician father as his favourite novelist – this writer/poet/documentary film maker always knew he would pursue a creative career.
"I've been surrounded by artists all my life," he says, explaining how his entrepreneurial father, Goh Poh Seng, was largely responsible for exposing Singapore to international culture. His primary role model brought famous musical acts into his restaurant, chaired a national theatre association, and helped start Singapore's first ballet company. And the family's list of artistic accomplishments only continues as Kagan describes his mother's editorial work and the various creative pursuits of his three talented brothers. While natural artistry may be hereditary for Kagan, other factors have greatly influenced his creative production and inspiration over the years.
For many years, Kagan's life was completely dictated by manic depression. These days he dedicates most of his efforts – both artistic and otherwise – to advocacy and awareness of the illness. The Vancouverite speaks as candidly of his struggle with mental illness as he does his romantic pursuits or headstrong fight for film school admittance; all stories he shares so openly that you can't help but give him your trust.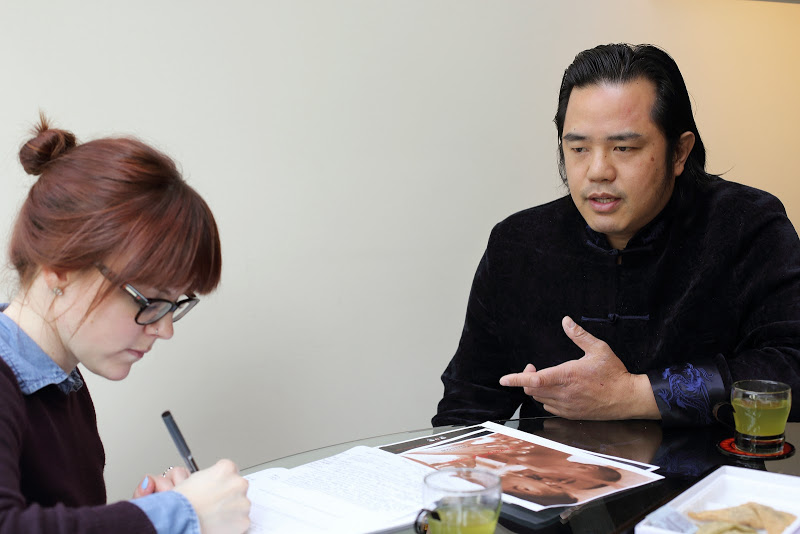 One word that comes up repeatedly when speaking with Kagan is 'maverick'. He has a huge amount of respect for those brave enough to go against the grain in the pursuit of their passions. Recognized as a fore-runner in his field, Kagan has taken on the role of a maverick himself.
A few years ago Kagan was introduced to the local slam scene. "It was the creme de la creme of spoken word," he says, "overnight I inherited a whole new family. I found voice; I found my pride," he shares genuinely. Realizing that the taboo topic of mental illness fit with the underground movement of slam poetry, Kagan continued to use this outlet as a means for improved knowledge and empowerment. "I found there was an audience demand for it," Kagan shares. "Nobody is untouched by mental illness," he continues, predicting that between 20 and 25 percent of people will develop a mental illness.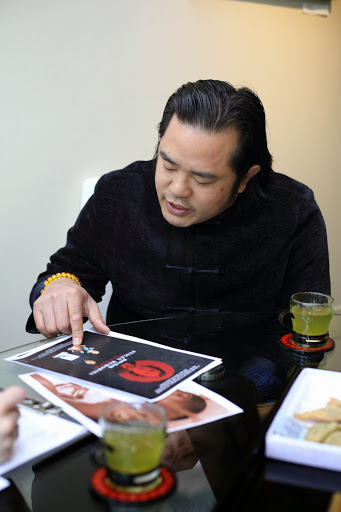 Kagan tells countless stories of people approaching him after (or even during) performances to share their own struggle with mental illness. Often times his performance offers new understanding, acceptance or empowerment where they were previously starved. Kagan, who has received international acclaim for his film and poetry, explains that this is an incomparable source of satisfaction. Although he coyly jokes that choosing a favourite source of fulfillment would be "like picking a favourite child."
Kagan works hard to deconstruct the stigma that surrounds mental illness. His main tactic is honesty. He is courageously upfront with the people he meets, be it romantically, professionally, or otherwise. "It's much easier to be honest from the start than it is to fight misinformed judgement later on," he explains of the transparency with which he approaches his own manic depression. In fact much of Kagan's artistic work is aimed at exploring the positives of mental illness. "There's so much emphasis on the negative effects of mental illness, but there are positives too," he defends. "Many people with manic depression, or other forms of mental illness, exhibit heightened creativity, compassion, spirituality, and empathy."
To illustrate the creative inspiration of a manic episode, Kagan tells stories of his very first during which he produced several short stories, an entire book of poetry, and opera composition in just a few days. However he's the first to admit that this highly inspired state is just as unhealthy as its plummeting opposite. "Too much happiness can be brittle," he says, sharing that he's been stable for twelve years. "I no longer have the intense inspiration of manic episodes, but I can do the same work in a year and not kill myself which is better than being a tragic suicidal mad genius." That being said, Kagan still writes poetry regularly, in conjunction with his work in film and other creative facets. He describes euphoria as the ultimate drug for those with manic depression. "Now I choose to live without the extreme highs, but in doing so I avoid the lows."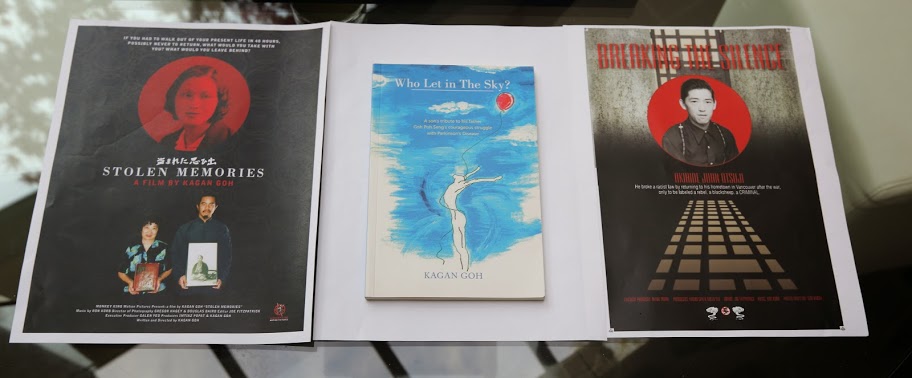 Despite the confidence he shows in his own stability, Kagan emphasizes that there's no magic formula. "I found a combination of medication that works and effective wellness strategies I can maintain." He adds that the "health" aspect of "mental health" needs to be respected in order to achieve stability. Twelve years ago he made a list of one hundred things he wished to accomplish: a bucket list of sorts to keep him on track and accountable. "It was a fresh source of productive inspiration," he explains. Most of the items on this list are related either to mental health advocacy and support, artistic achievement, or a combination of the two, and the large majority of them have since been accomplished.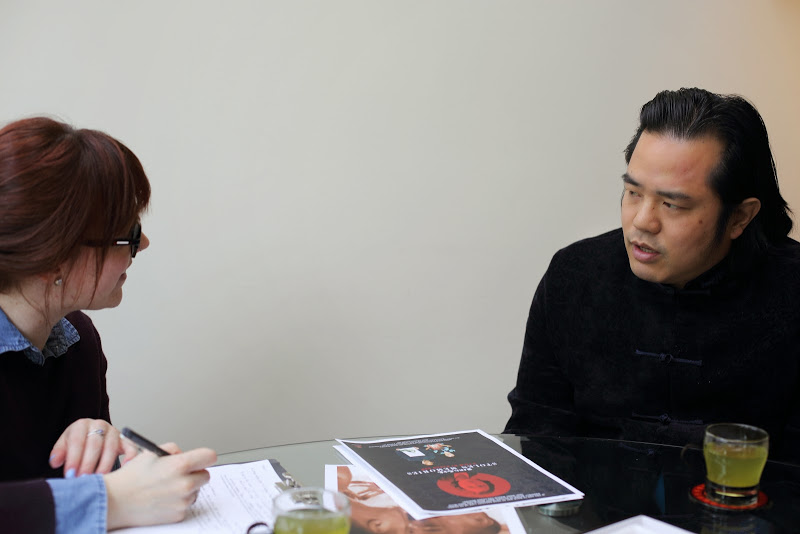 Kagan works as an ambassador for WRAP, the Wellness Recovery Action Plan, is a certified social service worker through Douglas College, and offers peer support in various other capacities throughout Vancouver. While Kagan highlights the effectiveness of WRAP ("it gave me the control I needed to manage my manic episodes"), and emphasizes the need for wellness programs, the artistic community has always been his personal refuge. "If you love something it gives you hope, meaning, and purpose, and can save you."
Kagan is in the process of publishing a new compilation, Surviving Samsara, which documents the emotional highs and lows of manic depression through a collection of short stories, poems, and essays that are loosely chronological. Samsara, he explains, is arguably a Buddhist version of Hell (a concept which doesn't actually exist in the Eastern religion). "It's the unending ups and downs; the suffering of the karmic cycle of reincarnation." Tying in an evident link to manic depression, Kagan simultaneously incorporates a rhetoric of Asian culture in his work.
Throughout his filmic repertoire, but especially in his most recent work, Kagan has used this Asian dialogue to break down yet another social barrier: the traditional division of Chinese and Japanese culture. "Two former enemies can make peace through a universal understanding and empathy," he says – an enormous feat that is all in a day's work for Kagan. His latest documentary, Breaking the Silence, tells the story of Akihide John Otsuji, the only Japanese-Canadian who returned to Vancouver after the WWII Dispersal campaign.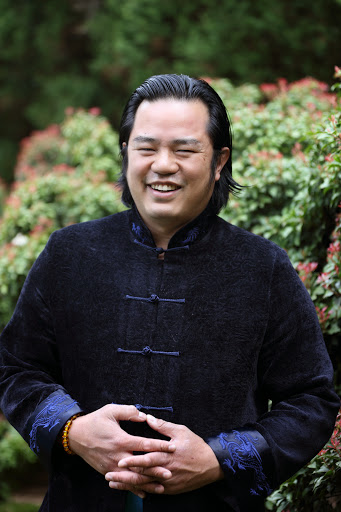 When Kagan's brother found a 1939 photo album at a yard sale, Kagan set out to return this sentimental memento to the Kamitakahara family who had been stripped of all possessions during the Japanese internment. Kagan received significant resistance both from his own family and Kamitakahara's relatives. "My family, being Chinese, had a hard time understanding my dedication to the project. They argued that while the Japanese lost their belongings. we lost lives." Kagan felt a deeper empathy for Japanese Canadians. He left his home of Singapore at sixteen, electing not to serve a compulsory service and thereby self-exiling himself. "I wanted to return to them what I myself couldn't have," he tells.
Kagan attributes the Kamitakahara family's reluctance to an initial lack of trust. Not witnessing Kagan's genuine honesty firsthand, they rejected the project when he first approached them, after having spent five years tracking them down. "I had to fight the exploitive filmmaker expectation," he explains. Despite countless barriers, Kagan never gave up on the story.  The owner of the lost photo album was named Kay Kamitakahara, who is deceased. When Kay's grandson saw Kagan perform at the Fringe festival, he was finally able to prove himself and his intentions with the family's story.
Breaking the Silence follows Aki's sister, Mary Seki, as she set out to clear Aki's name. "Aki spent his life in and out of jail, fighting a heroin addiction, and was eventually relegated to an asylum," he explains. "His story was always one of shame for the family, but his name has finally been cleared and Mary has exposed the unjust racial law that so negatively impacted her brother's life."
By means of Breaking the Silence, Kagan hopes to speak to a wider audience of those impacted by racial injustice. "I took some artistic license to make the story more broadly applicable," he says, adding that he hopes Aki's family will be receptive. Kagan claims that, despite the occasional obstacle, he feels as though he's been accepted by the Japanese-Canadian community. "I've been adopted by them," he says. "They came to trust me out of good will."
And his will is wholeheartedly good. Kagan says that he is not competitively driven, but rather encouraged by a collaborative spirit to share the healing power of art and defy unjust prejudice. While art has served as a source of stability, inspiration, and community for Kagan, he does take the time to recognize the danger of its power. "Art can heal and art can wound," he says. Kagan takes the responsibility of advocating for mental health quite seriously, aware that he is dealing with especially sensitive subject matter.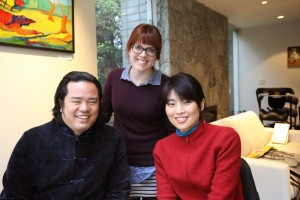 Having accomplished his list of one hundred goals, he is now tackling a list of three hundred objectives, which includes anti-bullying campaigns and increased involvement with the local school system. While it hasn't all been a smooth ride for Kagan, he reflects appreciatively on his experiences, knowing that he wouldn't be where he is today without them. "There's a Japanese proverb that says, 'fall down seven times get up eight'. I'll never stop getting back up."
Kagan's work can be seen at the following spoken poetry performances and film screenings throughout the next few months:
Thursday, May 15th

Festival Accès Asie in collaboration with the Gesu presents a screening of Kagan Goh's documentary film "Stolen Memories"

Salle d'Auteuil of the Gesu: 1200 Bleury Street, Montreal, Quebec (Place-des-Arts subway station)

5:30 PM

Saturday, May 17th

Special double-bill screening of "Stolen Memories" and "Breaking the Silence"

Brittania Shipyards National Historic Site: 5180 Westwater Drive, Richmond, BC

1 to 3 PM

Info Line: (604) 718 8050

Saturday, May 24th

Misfit Lit magazine launch presents spoken word artist Kagan Goh; featuring Butoh dancer Maria Salome Nieto, cellist composer Nicholas Epperson and singer-songwriter Fraser Mackenzie

Cafe Deux Soleils: 2096 Commercial Drive, Vancouver, BC (at 5th Avenue)

9 PM

$7 at the door; magazines for sale

Thursday, July 3rd

Yactac Gallery present Spatial Poetics; featuring spoken word artist Kagan Goh, Japanese flute player Alcvin Ryuzen Ramos and Butoh dancer Maria Salome Nieto

Western Front: 303 East 8th Avenue, Vancouver, BC

8 PM

Info Line: (604) 876 9343

Saturday, October 25th

World Poetry Film Festival; featuring a screening of "Stolen Memories"

UBC Learning Exchange: 612 Main Street, Vancouver, BC (at Keefer)

Info Line: (604) 408 5164
For more information on Kagan's work visit www.gohkagan.com and www.stolenmemoriesmovie.com.