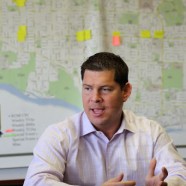 Apr

05
Tags
Related Posts
Share This
Your best Neighbour – Tony Bulic and the KOM CPC
By Katja De Bock
Photos: Noriko Nasu-Tidball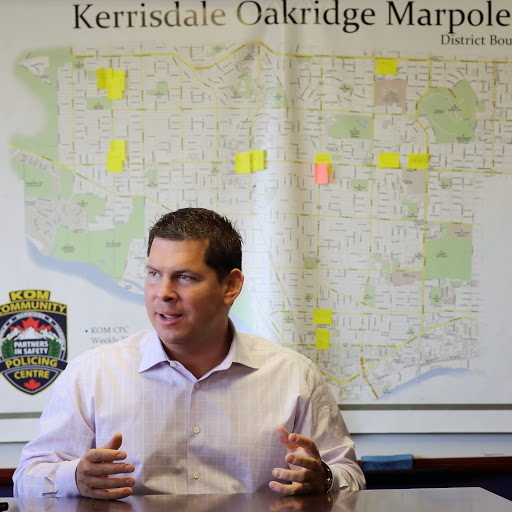 When Tony Bulic is out on patrol canvassing Kerrisdale's streets for suspicious activity, more often than not someone will come out and thank him for his work.
That's no surprise, really, as Bulic has been a well-known face in the community even before he took on the job of Executive Director of Kerrisdale Oakridge Marpole Community Policing Centre (KOM CPC).
Bulic, 40, was born and raised in Vancouver as the son of Croatian immigrants. As his father was a builder, the family moved around a few times, before settling in Kerrisdale, where Bulic visited Kerrisdale Elementary. He continued his education at Vancouver College and took a leadership course at BCIT.
Bulic says he has strong roots in Kerrisdale and was pleased to grow up in such a family-friendly environment with all the great amenities and parks.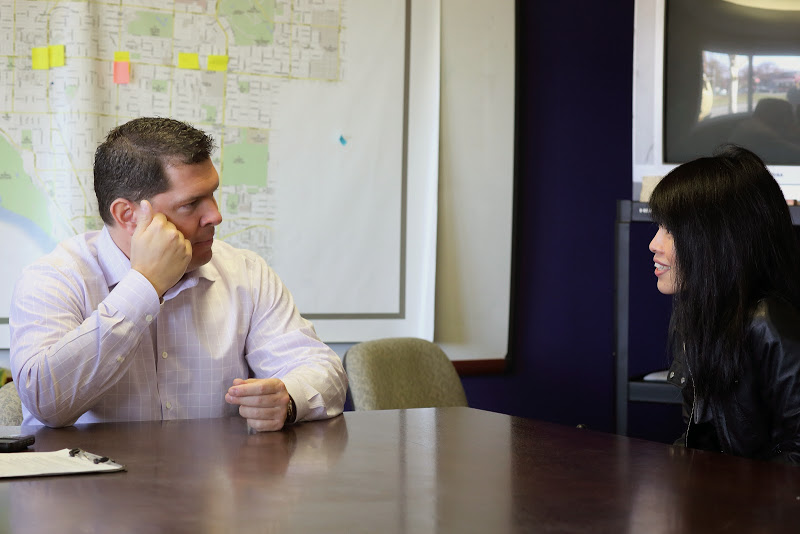 "I don't think there was a block in Kerrisdale that didn't have 10, 15 kids when I was growing up," he says. "It was a very positive, energizing place. We didn't need fitness centres to get in shape, we just went outside and the kids were there."
As a citizen of both Canada and Croatia, Bulic had to attend one year of military service in his ancestral country and left in 1998. It was after the Balkan war and just before the Kosovo crisis.
"It was a real honour to serve," says Bulic, who speaks Croation fluently and stayed away from Vancouver for 1.5 years. "Croatia is a beautiful, peaceful country, part of NATO and the European Union. They are always looking to assist other countries on peace missions." It's this pride of the successful transition from war to peace and prosperity in Croatia that inspired him to give back year round to the community after his return to Vancouver. So in 2000, he joined the KOM CPC as a volunteer, only to become executive director three years later.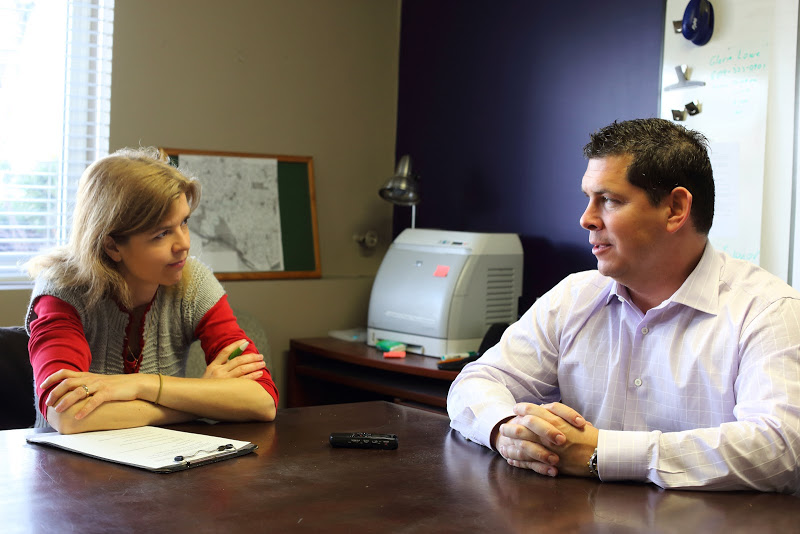 "We are very fortunate to live on the West Side of Vancouver. The people here are vigilant and look out for one another," Bulic says, and you can hear the enthusiasm in his voice as he speaks about serving the people of the community he is so deeply rooted in.
What is the difference between the VPD and the KOM CPC?
The Vancouver Police Department (VPD) is a law enforcement organization. The KOM CPC is an independent, not-for-profit society that partners up with the VDP to bring about positive change into the community.
The KOM CPC does not deal with acute crimes, which always need be to be reported to the VPD.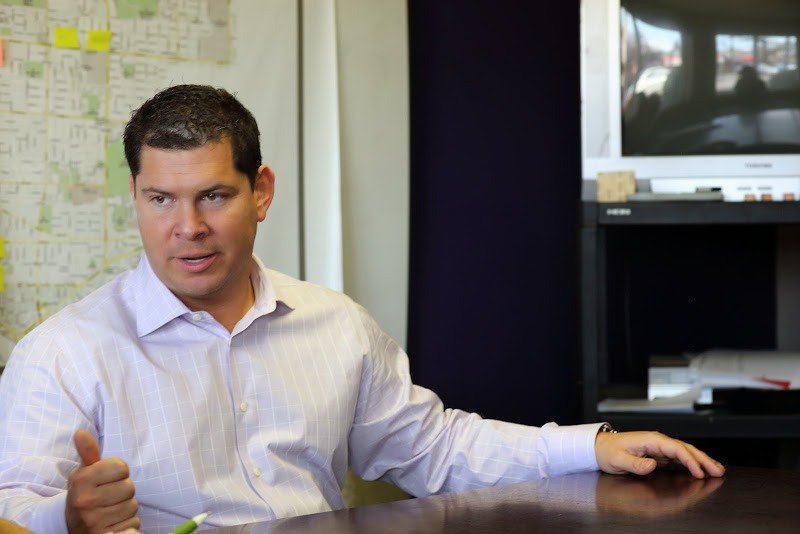 The goals of the KOM CPC, as well are Bulic' own ambitions are an increase in safety, in awareness as well as providing education for new immigrants, single people and seniors living alone. The KOM CPC provides services like child find and engraving of bikes and laptops, making it more difficult for thieves to sell stolen goods.
The partnership with the VPD includes Constable Ryan Hooper as the Neighbourhood Policing Officer assigned to the office on 6070 East Boulevard. In addition, the office is open to all officers in Patrol District Four, to write up reports or have meetings.
The KOM CPC is funded through The City of Vancouver, a gaming grant of the BC Lottery Corporation and by donations.
Kerrisdale's main problem: traffic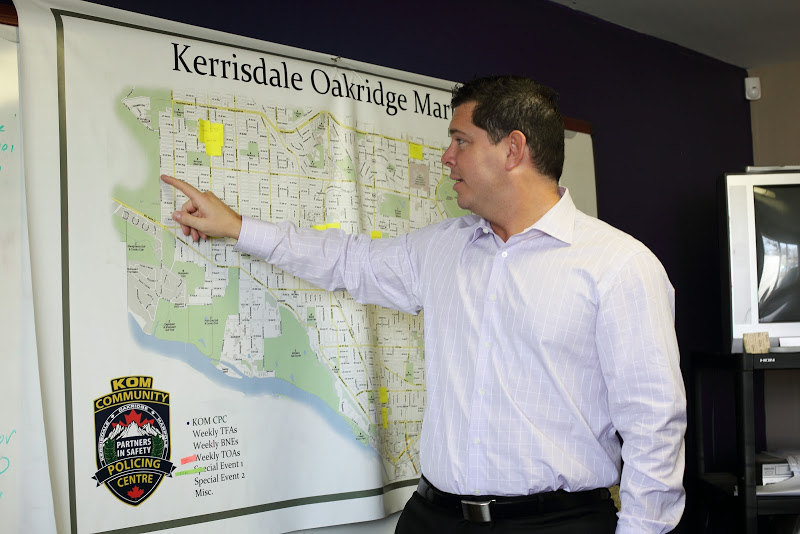 "We do not have one specific problem in the community," says Bulic when asked what are the main crimes committed in Kerrisdale. But he says there are specific areas impacted by dense traffic on West 41st Ave.
Bulic is passionate about making the community a safer place. So when he got word of complaints about speedy drivers in the neighbourhood, he took action.
One thing Bulic and his team of over 100 dedicated volunteers did was raise awareness by setting up speed watch boards, a program managed with ICBC. For example, when W 41st is gridlocked, drivers try to race through family neighbourhoods such as Elm or Balsam St. to reach W 49th Ave. in the hopes of reaching UBC faster.
Also, the dangerous crossing of Camosun St. – a street along George's School, Pacific Spirit Forest, and Southlands Elementary School – and SW Marine Drive is a place to be cautious.
Education No. 1 focus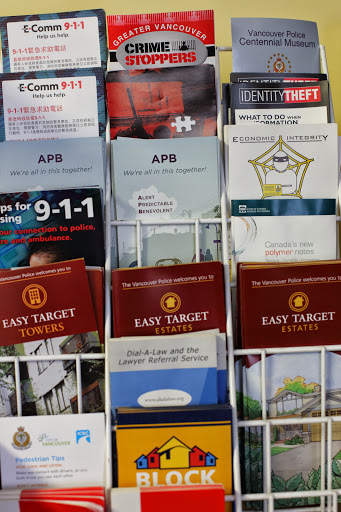 Although Kerrisdale seems to be reasonably safe area, crime has no boundaries, and Bulic' main goal is to raise awareness through a volunteer-run patrol and outreach program. The main criteria are to be over 19 years of age, have a clean criminal record and be willing to spend at least 4-6 hours per month, a minimum most volunteers gladly surpass, says Bulic.
"We are always looking for new volunteers," he adds. "It is a great opportunity for anyone who lives in the community or wants to pursue a career in law enforcement."
Bulic shares some tips to avoid the occasional spikes in break and entry in our area: Make sure your house is visible from the street, so the police or the ambulance can easily find it. Make sure the shrubs are not too high, so burglars can't hide. Make sure not to leave any valuables visibly in your car. Thieves are often just out to grab a $20-bill, rather than steal the car.
Whereas busy underground parking lots such as the one underneath London Drugs on East Blvd. are not prone to break and entry's, that might be different in lesser frequented parking lots.
Other important services are security audits, where the KOM CPC will visit your house and make safety suggestions, and the well-reported bike registry program, which tags your bicycle and registers it in a database. The same can be done with other valuable objects, such as laptops!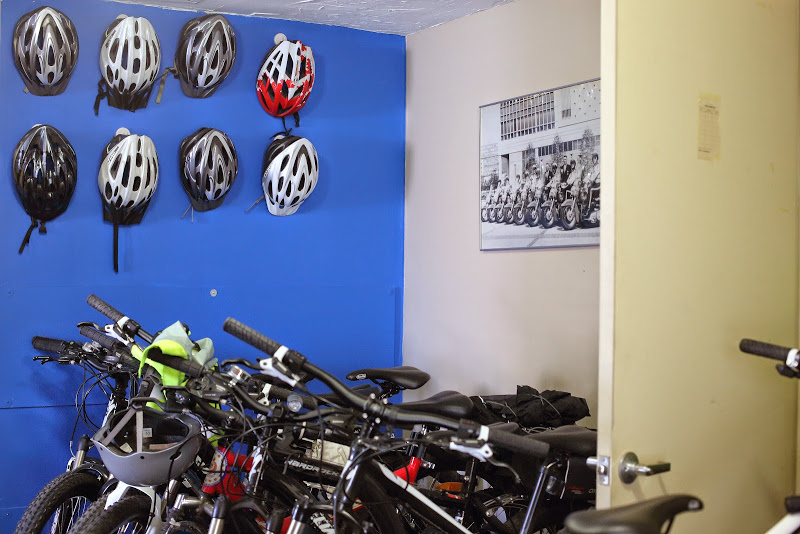 Storefront duties include being there for people who need advice and help. "You never turn away someone," says Bulic, who shows compassion about anybody in need of help and with his friendly demeanor looks like a trustworthy person. "If I cannot assist, I will at least point you in the right direction."
Volunteers for the foot, bike or night patrols need to be physically fit, as they have a large catchment area, from Camosun St. on the west to Ontario St. on the east and from King Edward in the north all the way south to the Fraser River.
Don't behave like a victim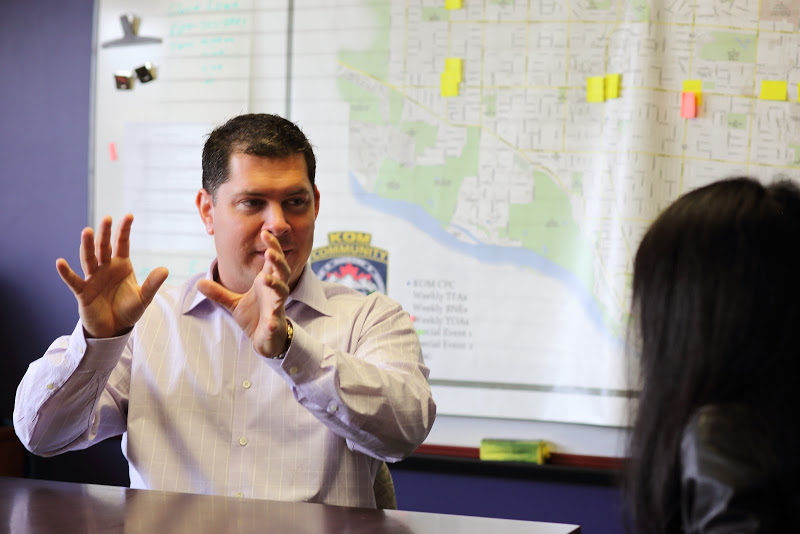 While reaching out to citizens, the best thing a person can have is knowledge and confidence, says Bulic.
"They say, if you look like a victim, chances are, one day, you will become a victim. If you feel that you're scared, other people will see that you're scared," he says. "Criminals like when you act like a victim. They don't want to fight you."
One of KOM CPC's most recent events was a safety workshop for women, co-organized with the VPD, where women learn some basic safety tips and moves.
"I cannot stop a bad person from trying to commit a crime," says Bulic. "What we can do is educate the citizen to increase his level of security."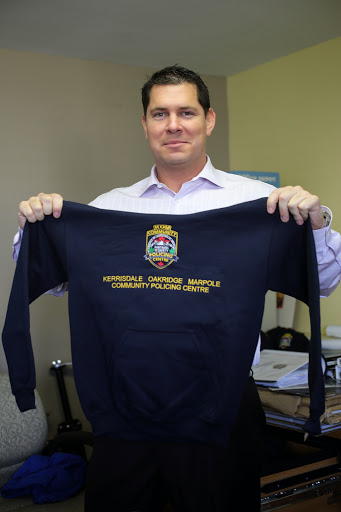 If they are not patrolling your neighbourhood, you will regularly find the KOM CPC at one of the area's public events, such as Kerrisdale Carnival Days (April 25 & 26, 2014) or the Kerrisdale Farmers Market (June 14 – October 11, 2014).
Or you could subscribe to the centre's great communications tools on Facebook and Twitter, maintained by Communications Director Jeremy Sally, who also updates weekly crime stats on the website. The centre will also sell the popular VPD shades again this summer.
"When you are going out, the two most important things that you have are your sight and your hearing! I see something, I report it. I hear something, I report it. That's the best power anyone can have," says Bulic, adding a hug and a smile from a person he's helped before, are the best rewards in his job.