Apr

05
Tags
Related Posts
Share This
Dear Readers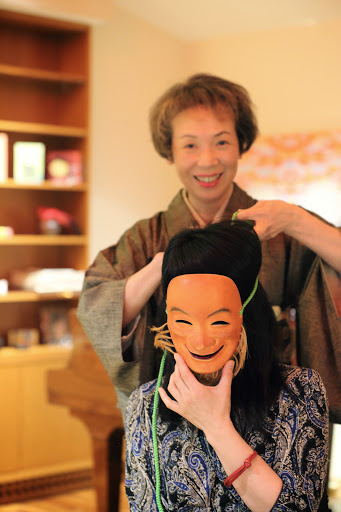 Dear Readers
Spring is here! A time of birthing. It feels like the city has come back to life with Sakura in stunning full bloom. Like flowers, when we are in full bloom, we are like a magnet attracting ideas, people, and opportunity to us, with beauty, power, and purpose.
So here we are, this month our feature offers a roundup of true achievers in full bloom from around the globe who've called Vancouver home, some of whom I proudly consider friends. Architect Gregory Henriquez, whom I've known through our mutual friend, plays serious parts on the creation of a new landscape for how we engage in community and life, Yayoi Hirano, one of the finest and rarest mime-dance artists and Noh mask makers that Japan has produced, continues her quest to blend of Japanese and Western transitions, Mary poppins-esque Sara Troy, having made a name for herself as DIVA, has found her groove in life both personally and professionally, and Executive Director of KOM Community Policing Centre Tony Bulic, a citizen of both Canada and Croatia, contributes to the richness of the harmony, the aliveness, and the safety of our community beyond imagining.
I hope this issue will support you in blooming in the richness of who you are!

Keiko Honda Editor-in-Chief