Tags
Related Posts
Share This
The Marriage behind a Magazine: An Interview with Edible Vancouver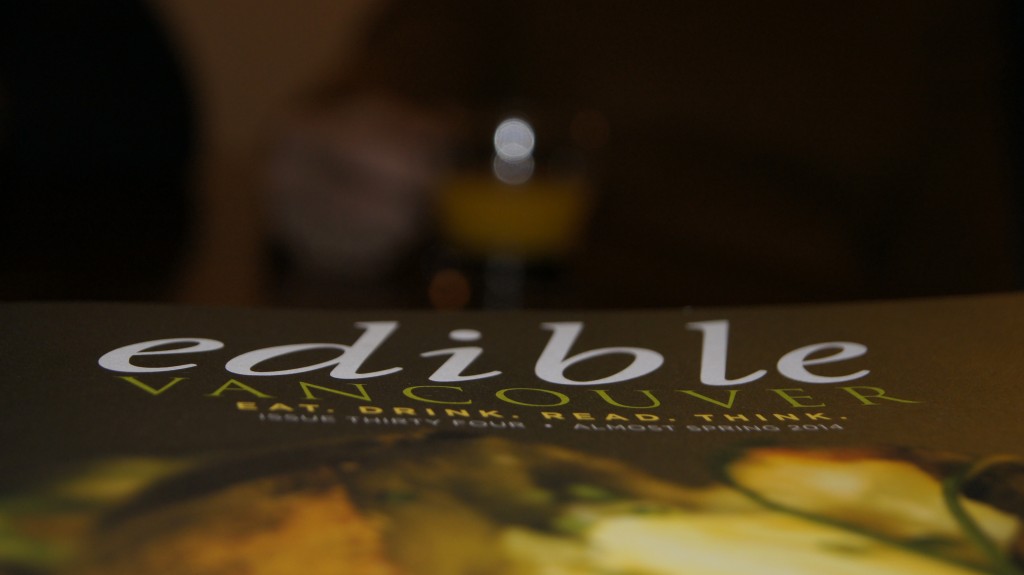 By Haley Cameron
Photos by Rosanna Goncalves
When Debbra Mikaelsen, Editor-in-Chief of Edible Vancouver, was nominated for Best Local Advocate in B.C.'s first annual We Love Local awards last summer, she immediately requested the nomination credit the magazine instead. It's this exact sort of humility that stands out when I sit down with her and husband/Publisher, Philip Solman, to learn more about the publication they've raised as their child over the past six years.
In the end Edible Vancouver was credited – and as winner of the category no less. Phil explains that their mission is ultimately to connect people who eat with people who produce and distribute food locally. While admittedly proud of the Best Local Advocate title, the approachable couple behind Edible Vancouver's success avoids most public recognition. "We're just not that interesting," quips Debbra, as her partner explains that they've always wanted the brand to stand on its own. "We tend to shy away from the spotlight. We decided early on that there wouldn't be any faces in the magazine," he explains, and flipping through the beautiful Almost Spring 2014 issue I realize Debbra's Editor's Note is void of the expected headshot. "It's not the Phil and Debbra show," she says. But the pair agreed to share their own story in hopes of expanding knowledge of their product; one which has already achieved incredible growth since its 2007 naissance.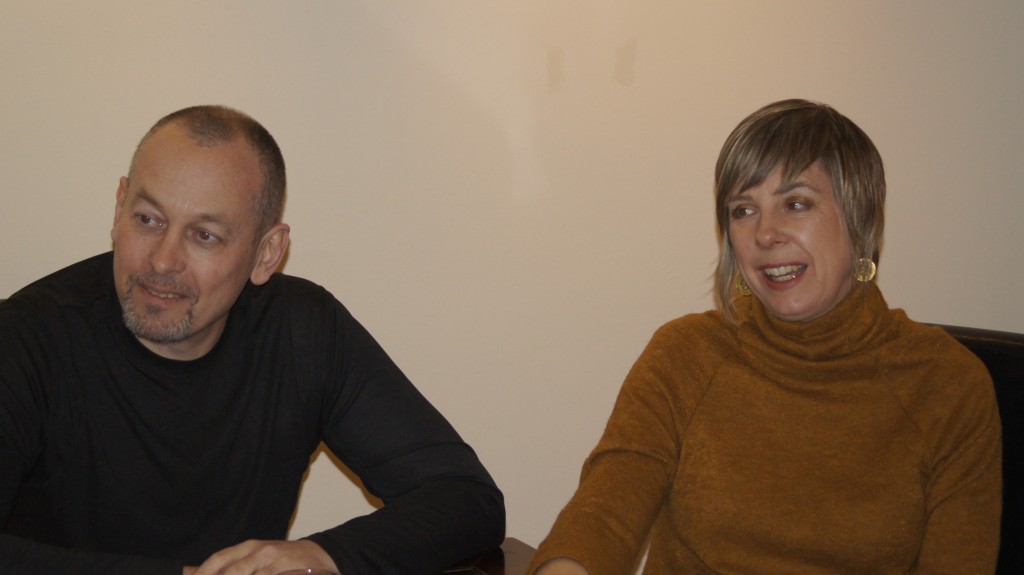 When the couple decided years ago that they wanted to work together, neither one was aware of the Edible Communities association that publishes numerous North American titles under the same 'shop local, eat organic' premise. Phil had been working with a non-profit society, We Are What We Do, when he was first exposed to the franchise. Through his non-profit work Phil met Edible Toronto's editor, Gail Oliver, who was in the midst of launching Eastern Canada's edition. Debbra and Phil both became involved and, unbeknownst to one another, each independently researched how to license a new publication under the Edible Communities brand.
"I sat down one day and said, "Okay, you don't have to agree to this right away, but what do you think about Edible Van-" "Yes!" Debbra interrupted before I could even finish." Phil laughs as he recalls being immediately nervous about his wife's enthusiasm. "We began delving in and within about three minutes it became obvious that we were going to do it," he recalls. "It was a lot like falling in love," Debbra adds, before admitting that it hasn't all been fun and games. "If we had any idea how much work it was going to be, we probably would have done something else," Phil says. "But we can't imagine not doing it," she interjects – and completing each other's sentences isn't the only example of how well this Editor/Publisher team round one another out.
When it came down to determining the logistics of creating a magazine together, they quickly realized how well-suited they were for this endeavour. "Debbra's a writer and I can sell things," Phil says, describing how simply the Editor/Publisher relationship unfolded within their marriage. Their roles as husband and wife come first, with a clear division of duties allowing them to work together effectively. "Ultimately we trust each other to do the job we've agreed to," Debbra says, as they describe what it takes to work well with your significant other. Phil breaks into Aretha Franklin's most famous song and Debbra laughs, comparing the separation between publishing and editorial to that of church and state. "We're very lucky," they agree, and it's evident that this fundamental emphasis on mutual respect allows them to work together productively. I jokingly ask who would fire whom if the working relationship became unsuccessful. "The Publisher is always allowed to fire the Editor," Debbra replies in all seriousness. "Or I would resign," Phil interjects lightheartedly, demonstrating that very fundamental respect he mentioned.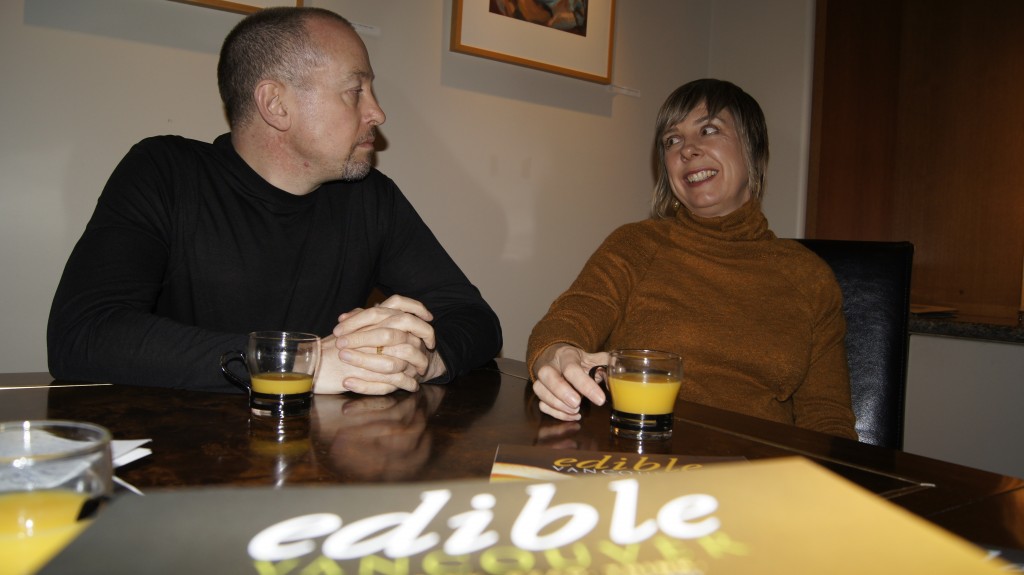 Despite being well-suited for the main managerial roles behind a publication, the two were completely inexperienced in the business. "We had no background in publishing at all," Phil shares. They consider their lack of experience a blessing, as they were able to set out on this new venture without any preconceived ideas. Lucky for them Tracey Ryder and Carole Topalian, the women behind the Edible Communities organization, offered a lot of help to get Edible Vancouver off its feet. Debbra raves that the entire Edible organization is an incredibly supportive community. Prior to their own launch, Phil and Debbra attended an annual conference with publishers from several Edible Communities editions, where they were able to network with and learn from their peers. Nowadays they are more than happy to return the favour. "Phil in particular is a bit of a guru," Debbra shares smiling, as she describes recent years when he's led the full conference room through strategizing practices.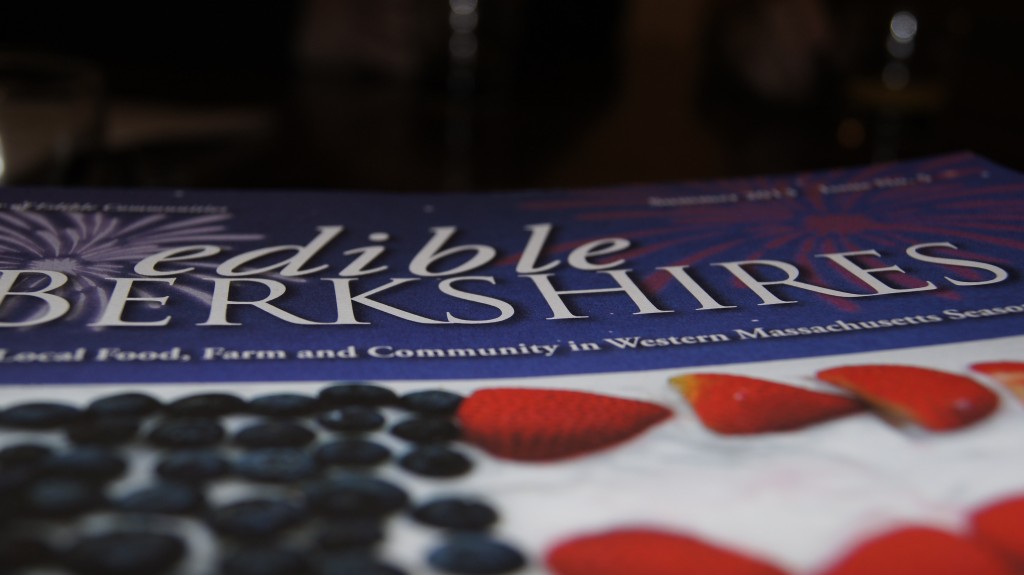 Buying into an established brand like that of the Edible Communities publications is a huge help in itself according to Phil, who works full time to maintain the business side of Vancouver's edition. "Initially you pay to have a license, but you gain the benefit of a recognized brand; advertisers are more likely to take you seriously." And the local farming and foodie community has done exactly that, supporting Edible Vancouver far more than its Publisher ever could have dreamed. "People do marketing on our behalf," he says, still somewhat in disbelief about the level of support they've received throughout the lower mainland. He talks about businesses who have begged to advertise since before the first print copy ever existed, and others who do additional promotion for them through various social media streams simply because they believe in the mission of the magazine. When it comes to local farmers markets and other small businesses that have formed lasting partnerships with Edible Vancouver, Phil credits the authenticity of the publication. "We do them a huge service," he says, and they have established a certain sense of loyalty to these companies. For instance, Phil and Debbra learned over the years that most local farmers don't grow winter vegetables because nobody wants to buy them. "It became our mission to make winter vegetables sexy," Phil says, before revealing how in the process they discovered a Brussels sprouts recipe that even Debbra learned to love. "I'm the original picky eater," she confides, smirking.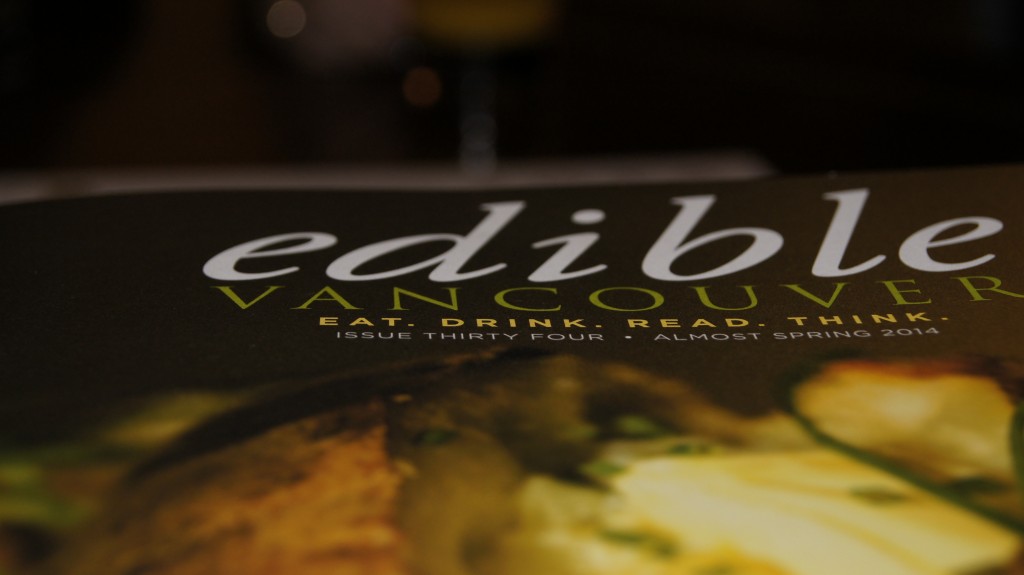 Phil and Debbra are quite serious about remaining accessible to small businesses. "It's really important to both of us that we don't grow beyond being able to offer ads to small local businesses," Phil emphasizes. "That's what we're all about." In fact, one of the most significant changes they've witnessed over the past six years is a substantial shift back to specialized artisanal food retailers. Debbra claims a resurgence of the butcher and baker, for example – the "little guys", as she refers to them fondly. That being said their loyalty to advertisers doesn't compromise the integrity of their editorial content. For one, they don't assign stories. Debbra, who does freelance work of her own to compliment her position with Edible Vancouver, explains that from an editorial standpoint it just isn't worth it. "We're far better off letting people write about what they want to write about." They look for local writers and let them pitch their own articles, knowing these stories will stem from genuine passion. "Our freelancers provide more than just content," she explains. "They stimulate ideas, and offer fresh perspectives."
Phil and Debbra understand the importance of having passion for one's own work. Debbra grew up in the Okanagan Valley and can remember when it was almost entirely farmland. "I'm definitely concerned about loss of farmland and issues of food security," she says, "those were factors throughout our launch process." The pair is focused on the larger issues and ramifications associated with food production, despite conceding that by no means are they experts on the subject. "The point is that we learn and as we do our readers learn with us." The couple has no real interest in news – anything particularly timely or trendy. Long-term relevance and lifespan are far more important to them, making Debbra's background in fictional writing, versus journalism, arguably more valuable.
When it comes to the overall longevity of Edible Vancouver, Phil and Debbra don't seem to have any qualms. "Quality niche publications are actually growing," Phil assures me, although he isn't so confident in daily newspapers through the age of digitalization, when time-sensitive stories can be uploaded by anyone at any moment. They feel strongly that being first should never take priority over being accurate and believe that this focus will preserve the relevance of their publication. "Back when we launched everyone thought online advertising was a bit of a holy grail," Debbra shares. "Not true. As a challenge, online has diminished and print is finding its own again." "Some print doesn't work," Phil admits honestly, exposing both a trust in their product and a realistic perspective on the market. But Edible Vancouver seems to have found the secret to success and their numbers would agree. The publication began quarterly, distributing 20,000 copies of a 32-page magazine four times per year. In six years that distribution number has grown to 32,000, the book size to 72-pages, and the frequency to six times annually.
When I ask where they see Edible Vancouver ten years down the road, Debbra is adamant that it won't be a monthly magazine. "We'd like to be one hundred pages," she offers, and Phil explains that, like most magazines, they will always maintain a 50/50 ratio of advertising to editorial content. "Ultimately we do have to make a profit," he adds, almost apologetically. "We might grow circulation. There are places throughout the region that don't get a lot of copies." Based on the numbers he's shared it seems impossible to think they could help but continue expanding, but when he explains that they personally distribute to every location I can see how demanding such an increase would be. Their humility is ever-present as they express being continually surprised by such strong interest in what they consider, "a little outpost in Vancouver." The two explain that the majority of their distribution is focused in the lower mainland, throughout Metro Vancouver and the Fraser Valley, however they do distribute small quantities to the Okanagan Valley as well. In Kerrisdale, Edible Vancouver can be found at Village Wines, KJM Country Gardens, Choices Market, and of course the Kerrisdale Farmers Market. For them it's all about manageable growth that doesn't force them to exclude advertisers or sacrifice quality, with paper and binding standards imposed upon them by the Edible Communities management.
They wisely hand the reigns over to Art Director Bambi Edlund to guarantee the aesthetic beauty of Edible Vancouver. "We are smart enough not to tell Bambi how to put our magazine together," Phil jokes. But all jokes aside Bambi's creative brilliance is impossible to ignore, even beyond the reach of Edible Vancouver's distribution. Since starting with the Vancouver edition, Bambi has been recruited to design eight other Edible Communities publications, including Edible Manhattan and Edible Los Angeles. Phil and Debbra are quick to credit her and their talented team of freelance contributors for the visually and editorially alluring product that remains a coffee table feature well into the next season.
And it's no secret that their readers do hang on to their copies. Phil and Debbra share stories of people who have desperately requested a specific issue from the Edible Vancouver archives after realizing their collection is missing an old edition. "The number of times we hear the word 'love' with respect to our magazine is a bit ridiculous," Phil says bashfully – evidencing that same shyness he and Debbra share for praise. Although ultimately, they both admit, it is this strong reader reception that pushes them through obstacles with renewed inspiration. Debbra shares the story of a nine year old boy who hosted a garden party and asked each guest to bring homegrown vegetables. It's just one of many touching examples that prove Edible Vancouver's influence on the way locals look at food production and consumption. "If we just inspire a few more people to cook, everything changes," Phil says, before confessing that Debbra is the cook in their own household. Debbra immediately chimes in that Phil makes a great dishwasher and it becomes clear that the division of church and state extends well beyond their roles with the magazine.