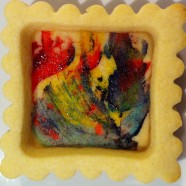 Nov

01
Tags
Related Posts
Share This
"The Art of Playing With Food"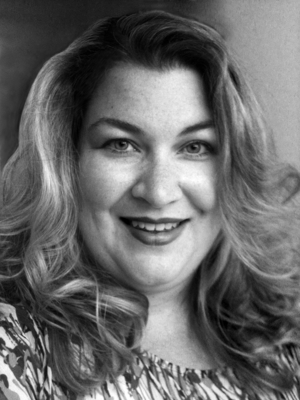 By Melissa Maan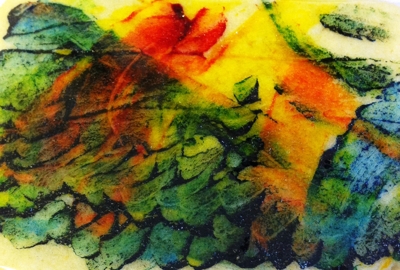 "Mellie's Munchies" is a small entrepreneurial company, based in Burnaby that offers artfully baked delights and delectable munchies for individuals, parties and events.
Growing up in a household where creativity was strongly encouraged, I was always thrilled by the freedom and limitlessness of art as I molded and manipulated different materials, watching my ideas blossom before my eyes. Not completely satisfied with just arts & crafts, I wanted to learn more, and I quickly became fascinated watching my mother and grandmother cooking and baking. Seeing my interest, they taught me their recipes. I spent many hours learning, and testing those recipes, wanting to achieve perfection. To me, this was another form of creativity with endless possibilities, and I was ready to keep discovering more!
This love for food continued into my adult life, with cooking and baking like old friends I could count on to get me through tough times. When I was invited to parties, I would get a rush of excitement trying to decide what I could make to impress everyone with my culinary delights.

In recent years, I began attending dinner parties with a wonderful circle of friends (and true foodies), and for each party a theme ingredient was chosen. Our challenge was to invent a dish using that ingredient and present it to the group. I decided to take the challenge one step further, and with each successive party, combine the ingredients together into a new dish (my own personal version of "Chopped") This was how my famous "Bacon Brownies" were born! At these parties, no idea was too far-fetched, in fact we each encouraged each other to play with our food, and be inventive!
Last year, after numerous successful dinner parties, including one that was entirely party favourites I had created, my good friend sat me down and told me I really needed to consider doing something with my food. He felt that I was too talented to not share my creations with others, and that night I went home to consider what he said. After pondering this idea all night, I woke up the next morning and started "Mellie's Munchies".

It was around this time that I also met several artists, and began attending painting battles. Watching artists compete live against each other in a timed competition was invigorating! I was mesmerized as the paintings evolved and changed before my eyes, and I became hooked. One day the organizer approached me about my business, asking if I would be interested in selling my munchies at the next event. Of course, I didn't hesitate to say yes!
I spent several weeks thinking, doodling, and planning. I knew I wanted to make something that embodied art, but the challenge was how could I do that? How could I use food to make art? When I began thinking of food in terms of art, and what I could use to create a canvas, it led to my "Canvas Cookies". Inspired by Jackson Pollock, I began hand painting cookies just as an artist would with paint on a canvas, only my paint was special food dye, and cookie dough was my canvas. The results were spectacular, and the cookies were a big hit! Most people don't want to eat them, because they love how they look, but I encourage everyone to eat them. For me the reward is to see everyone enjoying them from a visual perspective, and having the added pleasure of tasting them too! A true treat for the senses!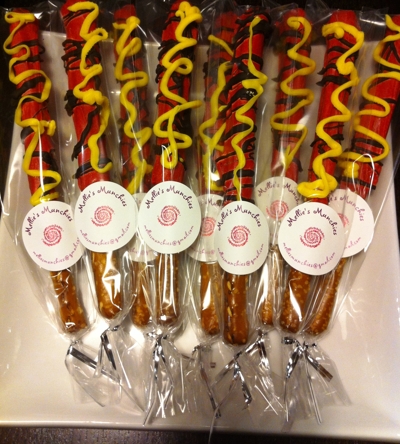 Starting a business has provided many exciting opportunities, and challenges, but as "Mellie's Munchies" continues to grow, I look forward to playing with my food and providing uniquely artistic delights to the world!