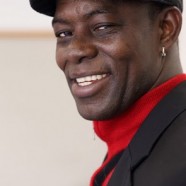 Aug

01
Tags
Related Posts
Share This
Kesseke Yeo
For Kesseke dance is like a medicine.  
He started dancing at seven years old and at eleven he went to the Ivory Coast National Ballet and was there for several years dancing locally and touring around Africa and Europe.
He also danced for Yelemba d'Abidjan and Ballet Djolem d'Abidjan, la Companie de Wouafou d'Abidjan.In 2001 he moved to Vancouver and currently dances for his own group WEST meets WEST, a multicultural drum and dance group playing the traditional Ivory Coast rhythms from West Africa.
Kesseke teaches West African drums and dance in various studios around Vancouver.  
To learn more about Kesseke, please visit www.kissofafrica.ca
Photos by Noriko Nasu-Tidball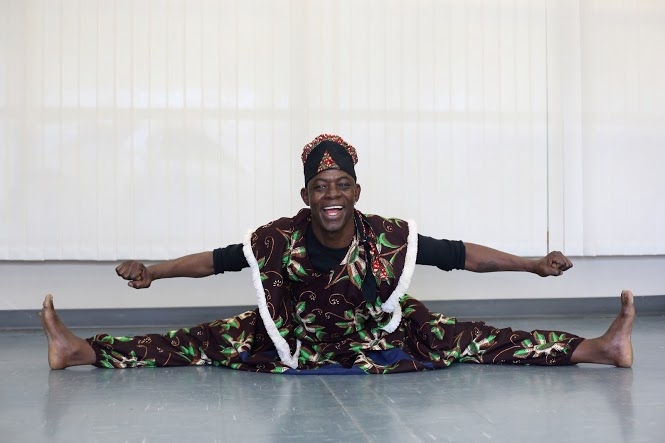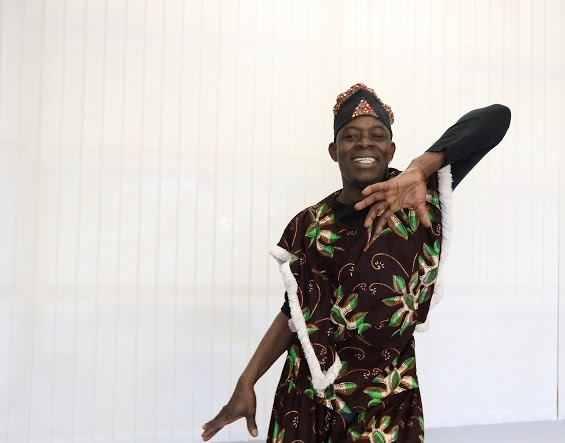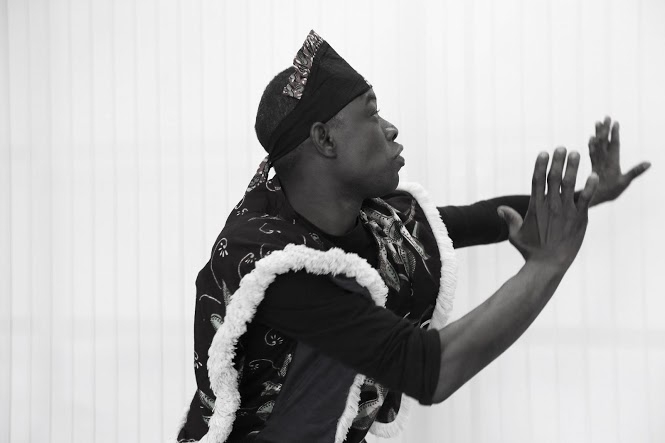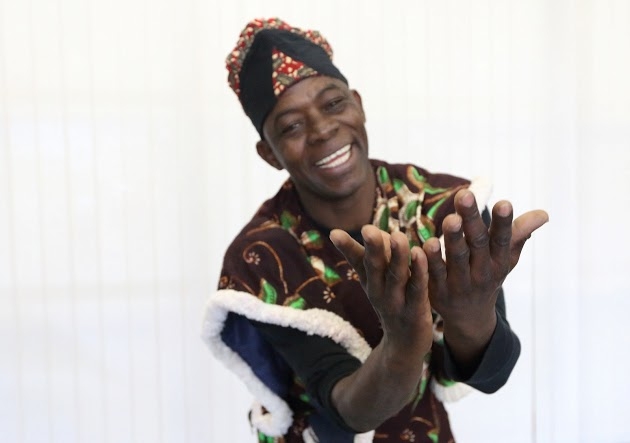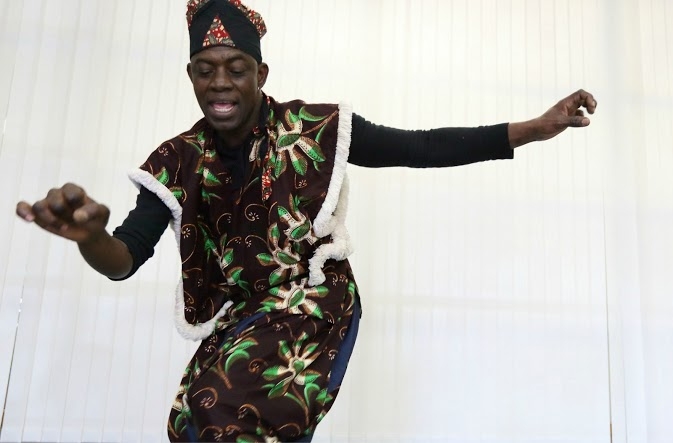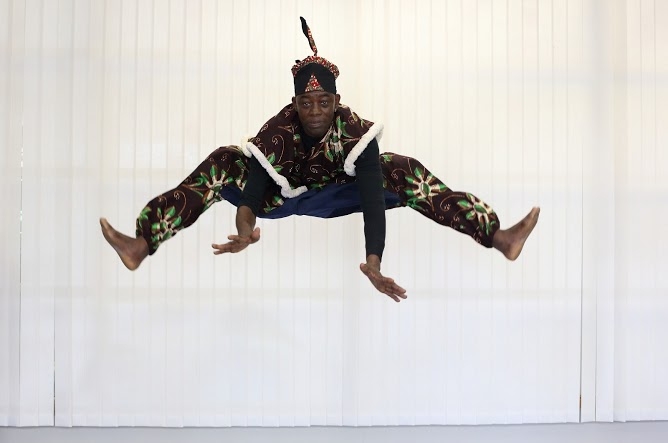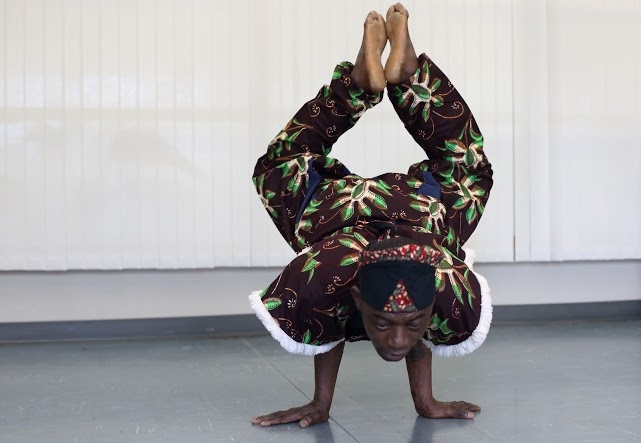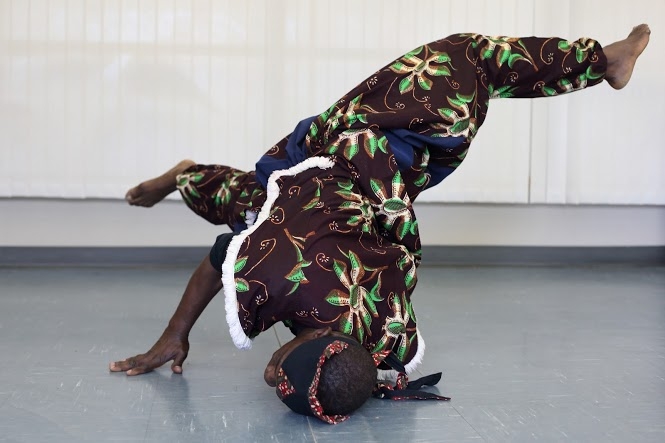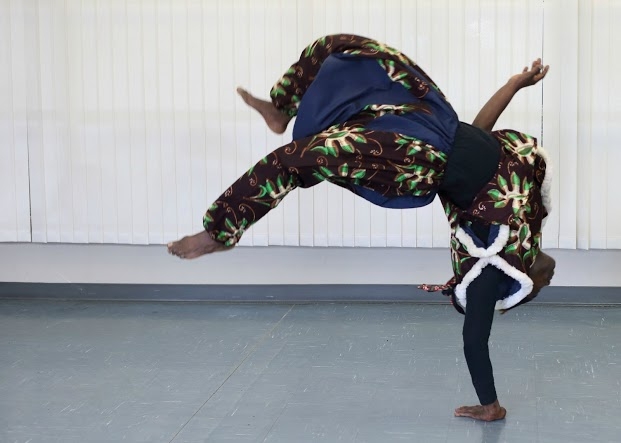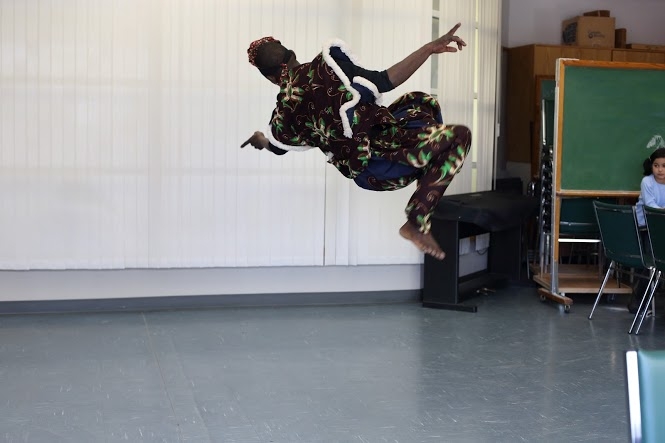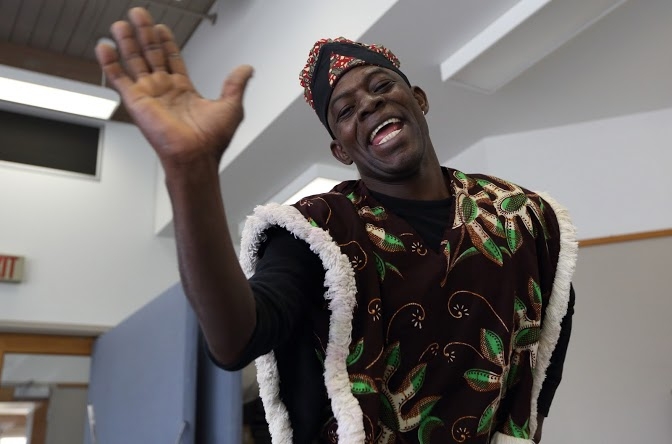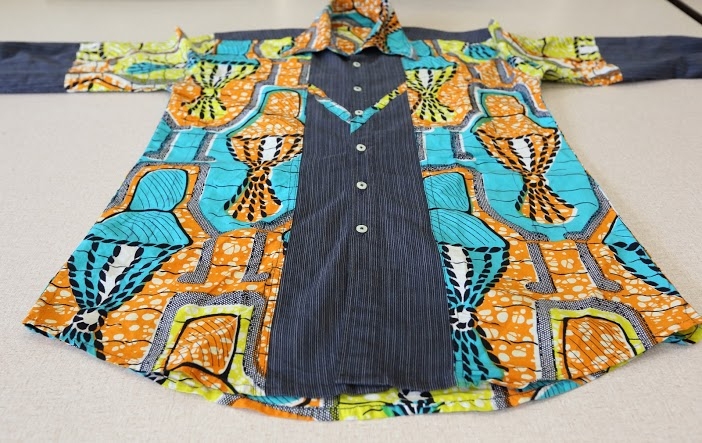 Kesseke is also a clothing designer and tailor!
An Interview with Kesseke
By Max Potter
Although perhaps not particularly well known outside of sub-Saharan Africa, West African dance is a cherished tradition carried on by its performers as well as having carved a niche with some unlikely new disciples. Whether it's for voyeurism, entertainment or simply a cardio workout, several curious citizens flock to studios to be taught by veterans of the art like Kesseke Yeo. Originally from the Ivory Coast, Kesseke began dancing at age five and was noticed by his seventh year. By the age of fifteen he was recruited by the Ivory Coast ballet and began touring worldwide, performing throughout Africa and Europe, from Yamoussoukro to Paris and everything in-between. The dances that I was able to witness were raw and heavily rhythm based. Nothing short of a gymnast, Kesseke incorporates various athletic feats such as spontaneous backflips to break up the heavy beats and singing as his voice and bare feet act as instruments of their own. The dances are laced with a mythology that comes through even for those oblivious to the meaning of the various chants uttered between stomps and claps. It's clear that each step has a story to tell with a moral and a touch of history. After attracting the attention of the group "Masabo" back in the Ivory Coast, Kesseke was invited to Canada to begin touring schools across the country, starting in 2001. Kesseke enjoys demonstrating his talents, often accepting invitations to perform at weddings, festivals and even private shows so the opportunity to imbue impressionable students with his culture and history was insurmountable. On working with students, Kesseke stated that he enjoys working with younger pupils as he 'learns a lot from the children' but appreciates the challenge presented by working with older children particularly in secondary school. After 6 months he was able to work with them 'no problem' by his own admission, chalking it up to initial culture shock.
Among other projects, Kesseke dances with his own group 'West Meets West', as in West Africa meets the West coast not that I needed to point that out, who also perform at various theatres and festivals around Vancouver. True to its name, the group's lineup is diverse with more nationalities represented than notes on Kesseke's drum – granted a Djembe drum only produces three notes. Members include Canadians, a Peruvian gentleman and a lady from Ireland to name a few. Aside from a love of dance and music, immersion into a rich culture is clearly another one of the appeals inherent in West Meets West with members donning traditional African clothing and mastering instruments. When inquired about the dress and the meaning behind the vibrant colors and headbands Kesseke simply replied that it's what many African families wear and that he enjoys the colors. Fittingly, Kesseke also works as a designer and tailor having begun professionally at age nineteen with his own store in Abidjan. Many of his clients include Ivory Coast artists Sakolo d'Abidjan, Yelemba d'Abidjan, and famed football player Lago Patrice. He continues to design in Vancouver for the general populace and is capable with African dress and European fabrics. As someone who has been sewing since 1986 Kesseke has expressed some bewilderment at, in his opinion, the disposition of sewing as a predominantly female – or effeminate – occupation in North America  and seeks to bring men unashamedly into the sewing and design profession. This is among many of Kesseke's goals which ultimately involve fulfilling his dream of starting his own dance studio: teaching dance, the drum, the xylophone and designing clothes from said studio. Kesseke voiced that he isn't sure this can be accomplished since he is 'only one hand' but considering that he currently designs, performs and teaches out of various studios – he has a drum class every Tuesday from 6 – 7:30 on Commercial Drive and one on Fraser and 16th from 6:30 – 9 on Wednesday – I would say that his dream is already partly realized.