Tags
Related Posts
Share This
Family without borders – Emergency aid volunteers on a pit-stop in Canada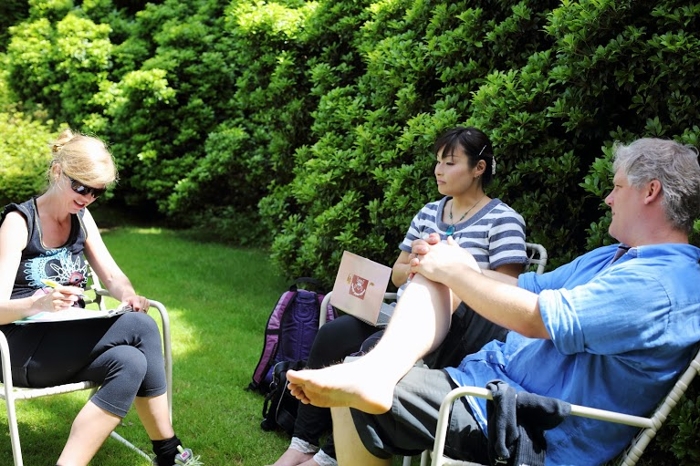 Interview-in-progress: Katja De Bock (reporter), Sayaka Toyoshima & Ivan Gayton
By Katja De Bock
Photos by Noriko Nasu-Tidball & Ivan Gayton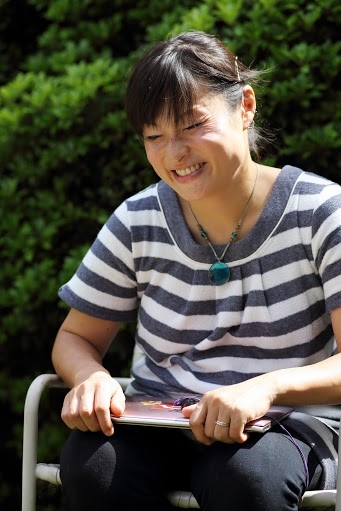 When a Japanese midwife and a B.C. tree planter met at a compound of Médecins sans Frontières (Doctors without Borders or MSF) in rural Pakistan, after-work entertainment options were scarce. One thing led to another, and a few years and many projects later, Sayaka Toyoshima and Ivan Gayton are awaiting the birth of their first child in Summerland, B.C.
Before heading to the Okanagan, the couple stopped by Kerrisdale Playbook headquarters and spoke with editor-in-chief Keiko Honda, photographer Noriko Nasu-Tidball and reporter Katja De Bock about what makes their work in emergency regions so irresistible.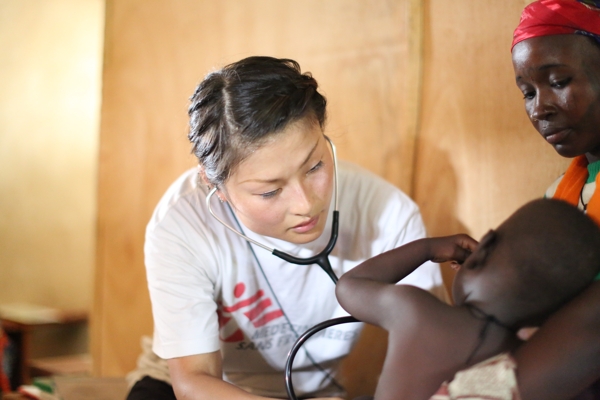 Most striking about the two is the passion for their work. Half a year ago, Toyoshima had to abandon her work as a field researcher in a convalescence nutrition study in northern Nigeria, because of increasing kidnappings in the area, due to the conflict in nearby Mali.
"We believed that our area is very safe," says Toyoshima. "Everybody knows what we are doing, we're foreigners working in the hospital, saving many children's lives. Many village people trusted us. The most stressful thing was to leave our field, other than the security issue."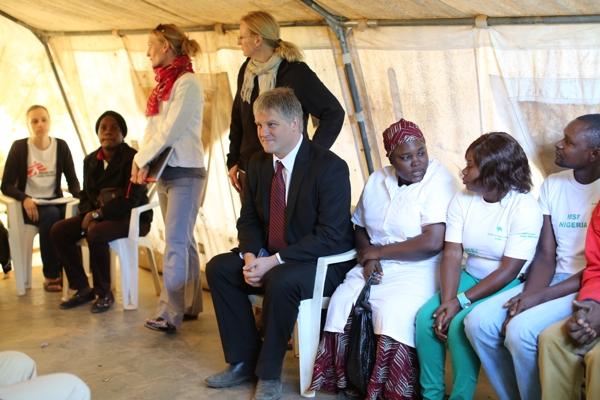 But husband Gayton, the head of mission, made the decision to leave. "It's my job to be the bad guy and say 'I'm sorry, you can't work here anymore'," says Gayton.
Toyoshima is still sad having had to leave her patients behind, most of them rural families who participated in the six-months study about the vicious cycle of child malnourishment, illness and poverty.
Toyoshima's task was to collect data in the field, which is contributing to a study that will eventually be published by MSF Holland.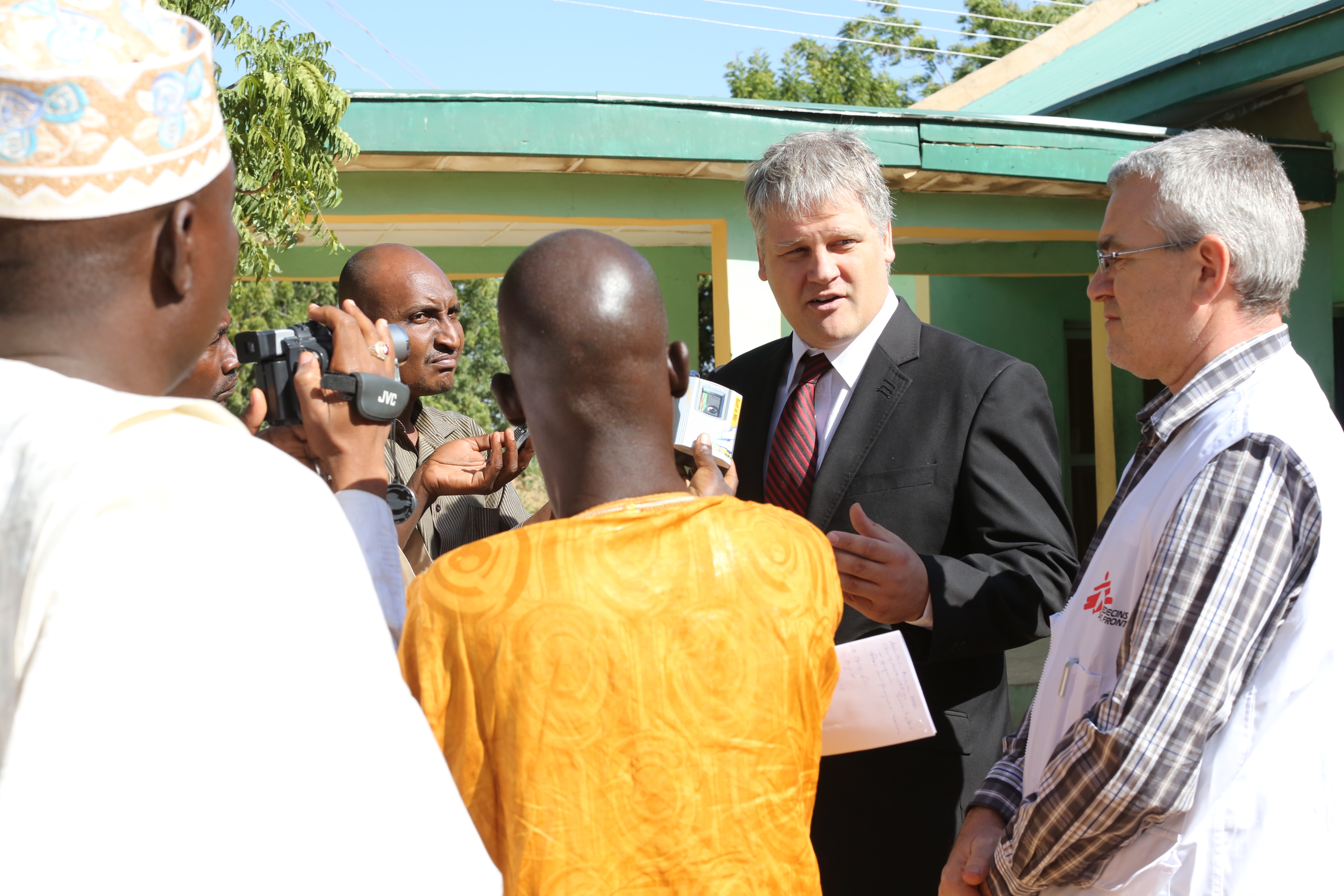 MSF was founded in 1971 and is an independent, non-for-profit, international organization that delivers emergency aid in conflict and disaster zones. To stay neutral, MSF is not funded by any government. The movement is funded by millions of individual donors, who give an average of $35 a month. Its headquarters are in Geneva, Switzerland, but five operational centres work independently.
"It's a five-headed monster," says Gayton about the movement, explaining how internal rivalry can be a good medicine against procrastination.
"If you take a reckless risk, and someone gets hurt, you'll get fired. But if you are too conservative and you don't do anything and you cocoon and you sit in your office, then MSF Belgium will go around you, and then you'll lose your project and you'll get fired."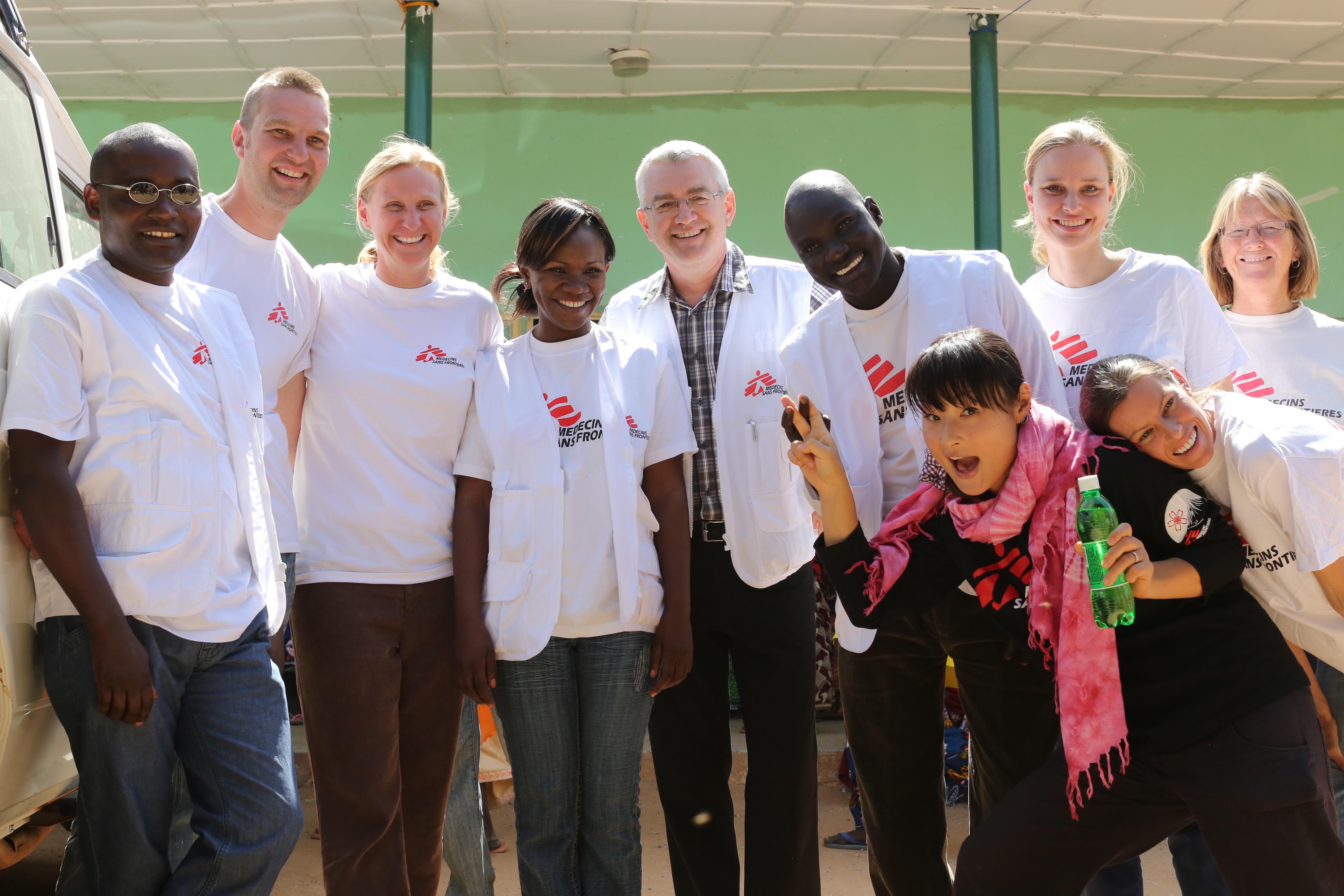 Operating from five European centres (Geneva, Barcelona, Brussels, Amsterdam and Paris) sometimes results in inefficiency, but the advantage is that even 40 years down the road, MSF has never become conservative, says Gayton.
"40 years later, we still do pretty crazy stuff," he says about his missions, which included illegally crossing the Libyan border to help wounded victims of the Gadhafi regime.
Tree planting excellent preparation for emergency fieldwork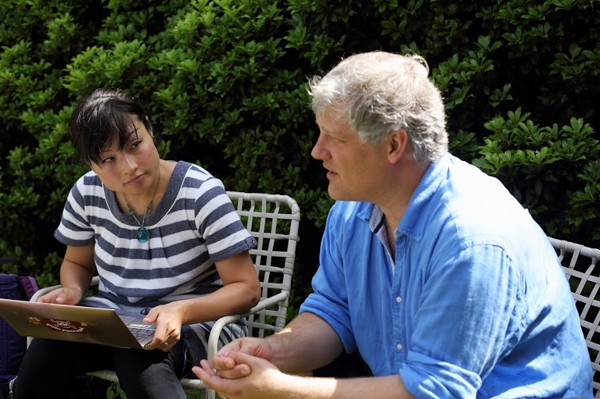 Gayton got to his MSF job about a decade ago, after working for seven years as a logistician for the reforestation company of Dirk Brinkman and his wifeJoyce Murray, the MP for Vancouver-Quadra.
"I learned half of what I needed to know to be an MSF volunteer by working with Brinkman and associates reforestation," says Gayton.
Planning the physical infrastructure of running a tree planting camp is similar to planning a refugee camp.
"Turns out the skill set is about the same," says Gayton. "In B.C. tree planting, we use diesel generators for power and diesel trucks on bad roads to get around, and tents to store our things. You'll have to keep the trees cold before you plant them or they'll germinate and die. You have to keep vaccines cold before you inject them, or they'll denature and be ineffective."
Murray recalls Gayton as a resourceful, pro-active problem solver. "I think his strengths included that he was very much a problem-solver, so he wasn't someone who would just mechanically put in place the logistics and the crew at remote facilities," she says. "He actually worked with the clients to really understand what they were trying to do holistically."
Murray also adds Gayton always made an effort to connect with the local aboriginal community, which is one of his qualities that speak to his success at MSF.
Jean Stowell, the medical leader in MSF's mission in Goronyo, Nigeria, agrees. "The amazing thing about Ivan is that he really pushes people to think big, and to be creative.  He believes in the MSF movement more deeply than probably anyone I've ever met, and he is clear that no idea is too small to explore at least a bit," Stowell said in an email. "He also puts a lot of faith in the expats who work for him, which allowed for me to grow professionally further in this mission than any other."
So what are the best skills an emergency worker should have?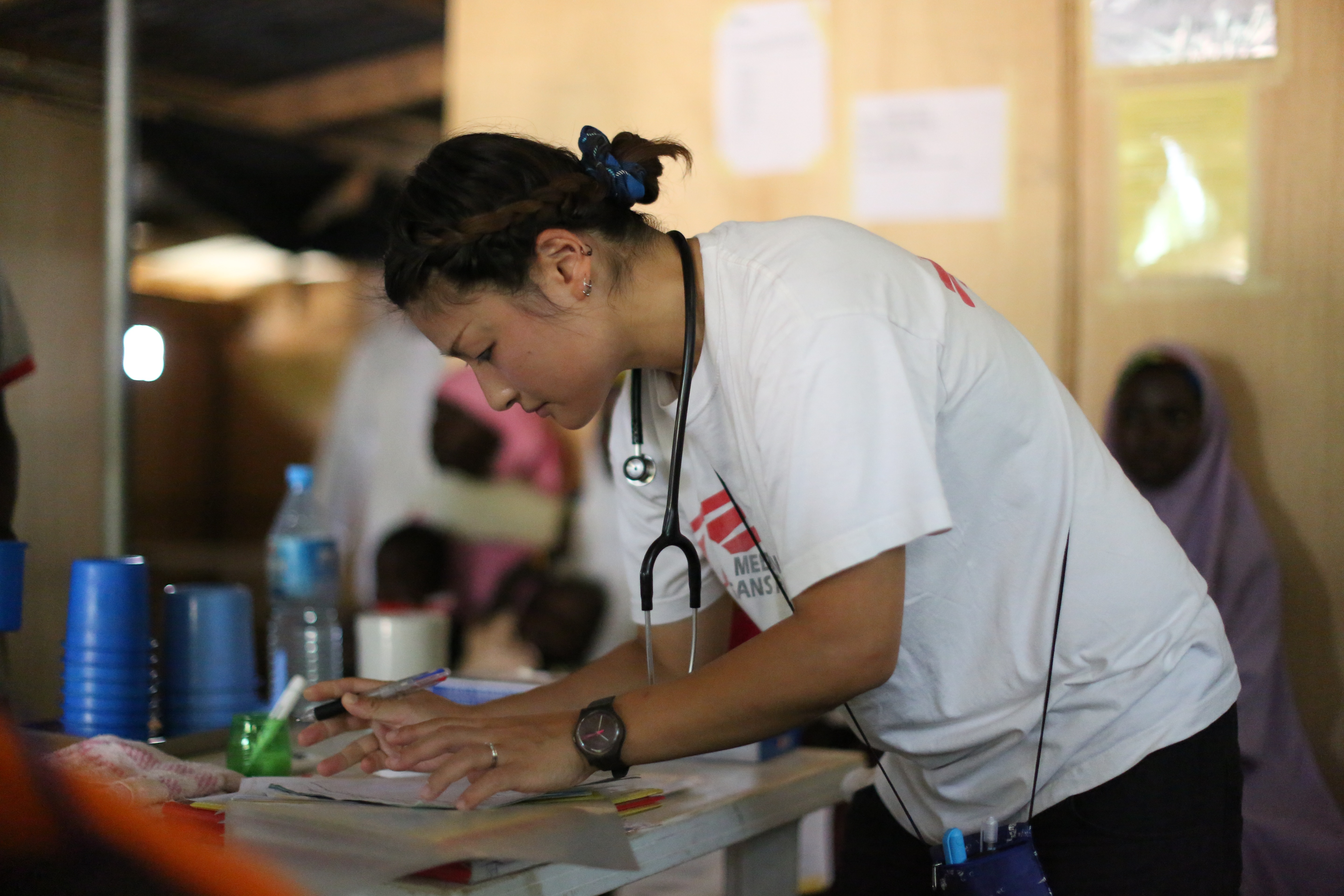 "Be brave," says Toyoshima. "Get a medical degree," says Gayton, "Learn a useful trade like construction, or IT and finance." MSF sometimes employs anthropologists, epidemiologists, and of course, tree planting is an excellent background.
Journalists can work as communications officers either in headquarters or in the field.
"We're not looking for high school kids, we're not looking for retirees," says Gayton. "We are looking for people in their professional prime, who don't mind not being paid [much]."
Good language skills indispensable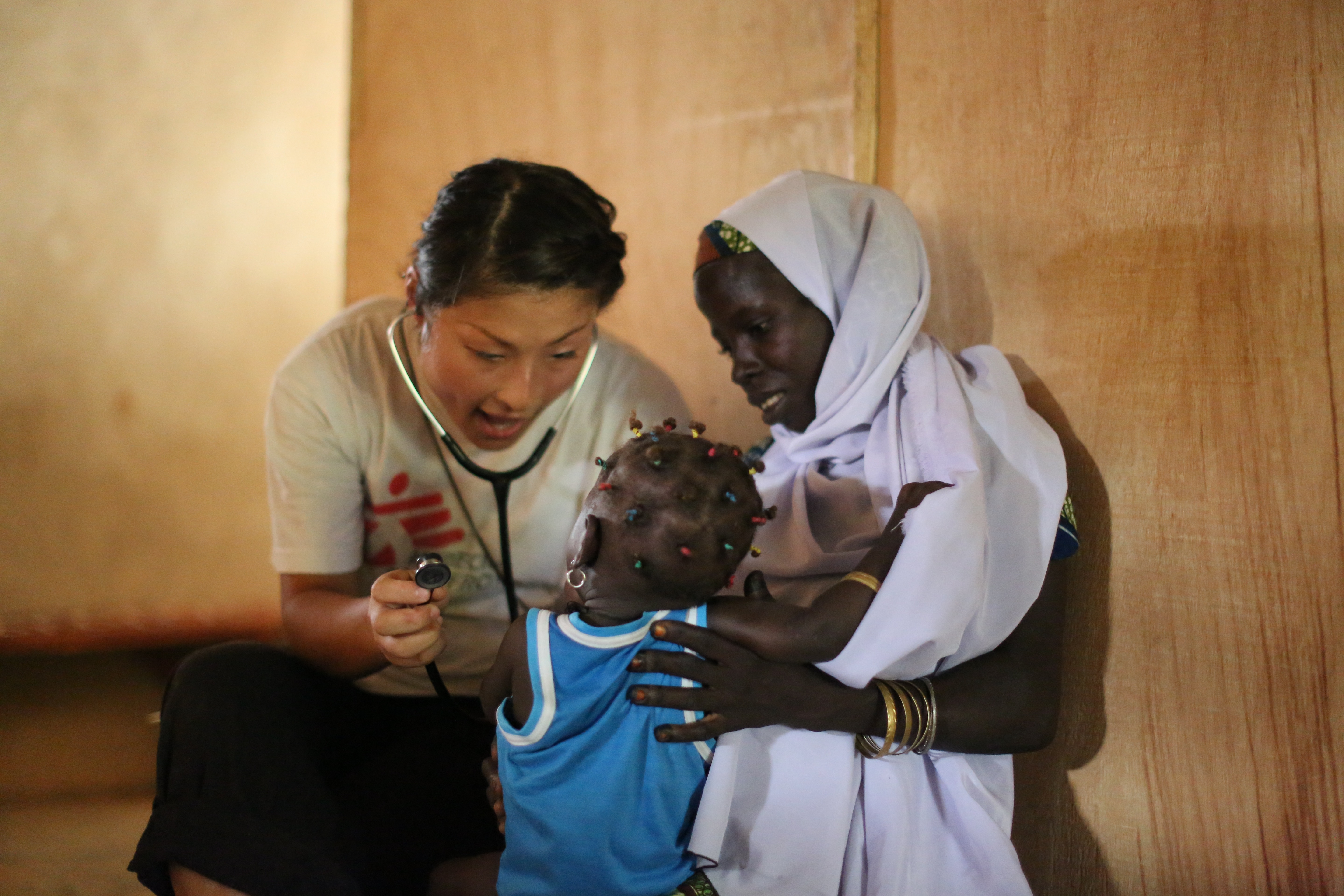 Anyone interested also needs good language skills, as communicating with the locals through a translator is often difficult.
Toyoshima is extremely talented in learning languages. Before going onto a mission in Vietnam sponsored by the Japanese government, she studied Vietnamese for three months. This was necessary, because she was the only foreigner there, and no one spoke English.
Toyoshima thinks Japanese people should make an extra effort to learn foreign languages, because other than Anglophones, they can use their mother tongue only in Japan.
Toyoshima was diligent and managed to quickly absorb other languages so well, that she was able to conduct presentations to locals in Vietnamese and Urdu, which she needed in Pakistan.
This talent raised the bar for other MSF workers. Stowell recalls when Toyoshima gave a presentation to Nigerian hospital staff in Hausa, the local language.
"Sayaka got up in front of about forty people gathered in a tent, and proceeded to give an animated explanation of the study…. predominately in Hausa! The expats stared at one another, stunned (because none of us speak more than a few key four or five words in Hausa!) and later when asked how in the world she had managed that feat, Sayaka shrugged and said nonchalantly, 'I just listen to what the staff say, and repeat it,'" said Stowell. "The [local] staff, of course, absolutely loved it, and spent days asking the rest of the expats why we couldn't speak Hausa like Sayaka!"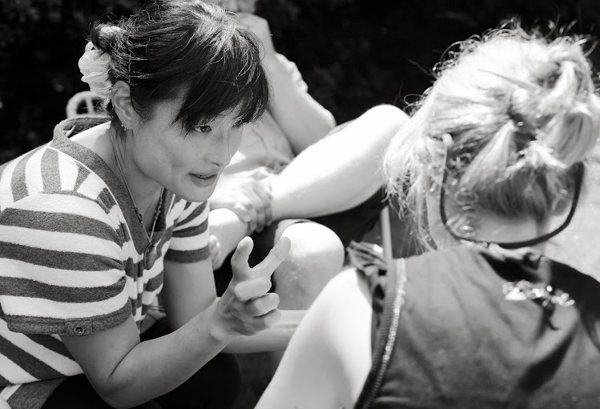 Speaking Hausa was essential in a place like northern Nigeria, where the female literacy proportion is less than five per cent.
Dealing with illiterate, often Muslim women was very challenging for Toyoshima, because the women, who never attended school, were not trained in memorizing simple things as how and when to take medicine.
However, if it comes to discussing culturally touchy issues such as family planning, Catholic communities are even more difficult to reason with, says Gayton.
"In my experience, actually, it's worse in the Christian areas than in the Muslim areas . . . There is often less resistance to family planning in the Muslim community than in the Christian community. With Catholics, you can't even go there."
Gayton adds the Marie Stopes International family planning organization is doing excellent work in the area.
Does aid destroy developing countries?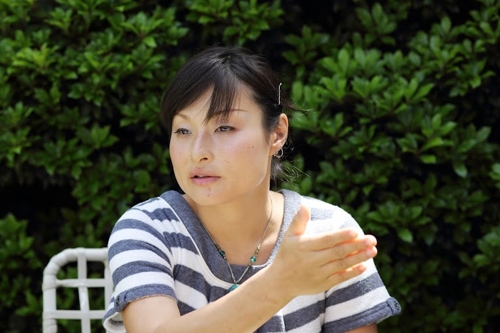 In 2009, Zambian economist Dambisa Moyo provoked an international conversation with her book Dead Aid.Her proposition is that aid destroys local economies and creates a dependence on handouts.
Gayton says he would broadly agree that aid is pernicious, but adds MSF is different, because they only operate in crisis regions.
"We consider emergency relief a very different activity than aid," he says, adding that some work can do more harm than good.
"Because of our work, local health care providers go out of business or leave," he says about an MSF operation in Pakistan. "It goes wrong sometimes. On the other hand, when there is a real emergency, the Haiti earthquake for example, there was no local capacity to destroy." The MSF operation in Haiti treated over 110,000 people with cholera, saving tens of thousands of lives.
But it saddens Gayton when too much, and continuous aid breaks people's pride.
"The creation of dependency is a problem. I remember going to Sudan, the first time during the Darfur conflict. Finding these proud people, I was shocked that one woman, a little old lady pulled me aside and gave me a few coins to thank us for our work," Gayton says. "A couple years later, you go to Darfur now, it's hands up . . . People won't lift a finger until you pay me".
How to deal with violence and corruption?
"We have to hold the line on that," says Gayton, but "We would quite often give condoms . . .  It's one of the items they're often quite happy to receive."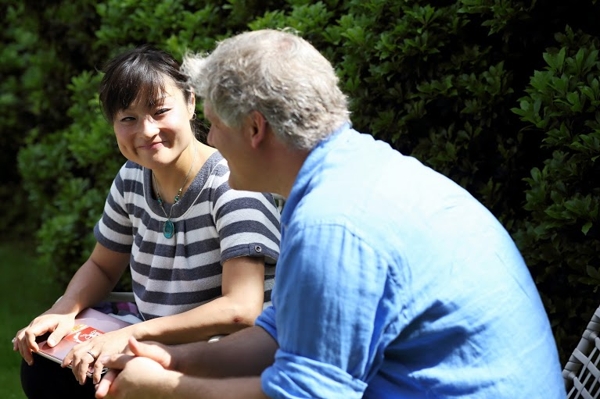 One of Gayton's colleagues had a funny anecdote to tell about a trip in Congo. When she arrived at a checkpoint she was regularly crossing, one of the soldiers came running out. "Lindsay, you're back, great! I need a condom, the one you gave me last time is almost worn out."
Toyoshima's experience with poverty is bitterer. "We always fear that people think they deserve to be given something, they have the right to be donated something, to be allocated something, because they are poor," she says.
Staff gets easily annoyed by locals expecting to get everything from the clinic, from plastic cups and plates to baby blankets.
Human suffering is universal
So how do Toyoshima and Gayton reflect on being back in Canada?
Though he certainly sees the world from a different perspective after having lived in crisis zones in Libya, Haiti, Pakistan and Nigeria, Gayton says he has sympathy for all humans who genuinely suffer in their respective environment, even if that includes a Kerrisdaler being unhappy about not being able to afford a $5-million mansion or a sports car.
"Human experience is valid, at whatever level it is," says Gayton. "Certainly people struggling in school, from bullying, mental illness or addiction, that suffering," says Gayton, "is just as valid as the most horribly oppressed and violence-affected person in Darfur."
"Selfishly, I prefer to work in my adventurous life abroad," he says, "but my heroes are the people who are down on the lower east side grinding it away with the mentally ill and the sex workers and the people with addiction problems and the aboriginal people who don't get such a fantastic deal in Canada."
Family life no deterrent from MSF work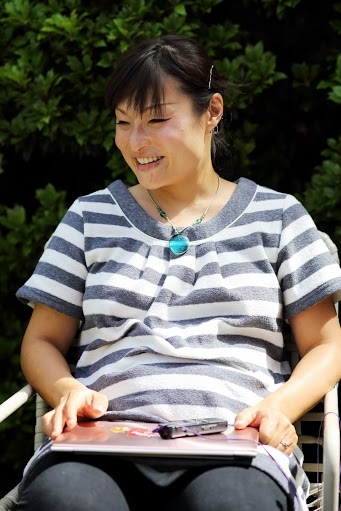 Toyoshima and Gayton plan to be back in the field as soon as October. Where they will end up and raise their child is still unclear. They would preferably work in a place where the young family can live together.
"We want this child to be very flexible," Toyoshima and Gayton say in unison. If they can work it out, their child will speak lots of tribal languages, enjoy many countries and play with local kids, as it will learn from its parents.
We wish them success!


Mission complete!: Keiko Honda (editor-in-chief), Ivan Gayton, Sayaya Toyoshima, and Katja De Bock (reporter)