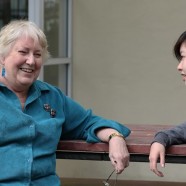 Jun

01
Tags
Related Posts
Share This
Community is like performance on stage

Community is like performance on stage
"It is my passion, it is my life."
– Angel Drummond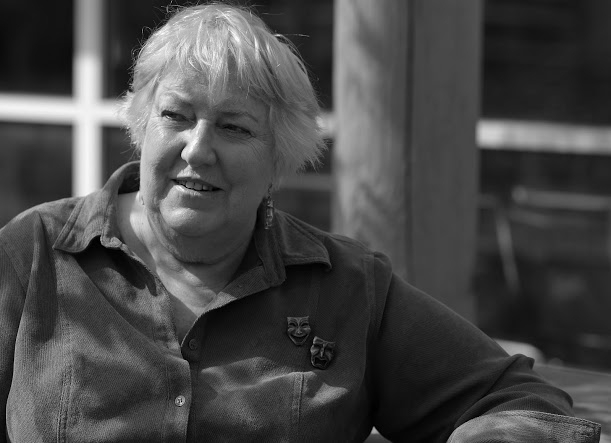 By Joyce Tam
Photos by Noriko Nasu-Tidball
What is better than doing something that you are passionate, as well as giving happiness to others? What are you passionate about? Do you enjoy watching comedy shows and theatre performances? From Angel Drummond's story, her life experiences could give us a very positive encouragement. Already a successful theatre producer, she started her own show business after high school, and her goal to use comedy shows to relieve the audiences from their stressful lives. "We don't laugh enough, we don't laugh loud and long enough," Angel said.
From planning to the actual performance, Angel focuses on writing plays and choosing characters for acting. Her plays will show on stage twice a year in the seniors center, where over a 100 seniors would go to the Kerrisdale Community Center that becomes extremely popular. Although actors are mainly seniors and guests are targeted for seniors, they would bring their sons and daughters, grandkids and all their friends to join that enlarge the group of attendance. These family-oriented comedy are not only showing within the Kerrisdale community, but rather it is also branching out to more Vancouverites including nearby secondary schools, retirement homes like Crofton Manor and West Vancouver's neighborhood house. Since it is now a great hit of these comedy shows, Angel would like to try something big and to take those shows as far as Calgary and Vancouver Island.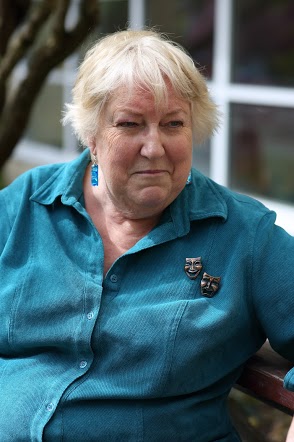 "One of the person said it is the best entertainment she has ever seen," Angel said. There are two main qualities that lead her to being a successful theatre producer. Firstly, Angel elaborated where a successful show has to be responsive and relatable to the audiences for them to indulge and enjoy. That being said, it means she has to come up with humorous conversations for people to laugh out load. Angel said, "Human is a difficult thing, they all have their humor to enjoy." When the audiences think a joke that is funny, they get it right away, and she feels satisfied as an actor or a director because that is how she brings happiness to people. Secondly, the topics in the show have to be real life stories and objects are everyday objects that we see. Angel might find an interesting looking cowboy hat in the store, and she would use along that object as a theme and to further elaborate on a story.
There is a reciprocal happiness between the audience and Angel's team. Both parties were feeling very rewarding after watching a show. "I know the cast enjoy the play, I have seen their reactions, laughing and talking about it," Angel said. On the other hand, some audiences might start with a more reserved attitude, and Angel said it was a breakthrough to see some of them bursting out for a relieving laugh and respond back to the actors directly.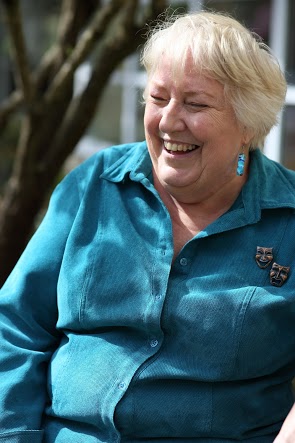 While achieving this goal, there are also obstacles and challenges for Angel. Firstly, there are shortage of the venues of playing these local shows in the Kerrisdale community. Earlier, the show could have been performed in the dinning room, whereas a sudden notice requires her to move to the auditorium stages, which is a smaller venue that Angel has to cope with. However, that does not minimizes any of her passion of producing a good comedy show. Secondly, it is hard to find replacement of actors when one could not attend the final performance. Other actors will have to fill in the gaps and make immediate arrangements where they can "making up things to say". Apart from the actual performance, it is also challenging for a huge time commitment when everybody is busy in their lives; the number of rehearsals have to be reduced. Rehearsals of live performances would require the actual bodies to be present, however not many of them could make this time commitment in the long run.
To maintain her passion of theatre producing, she is now looking for inspirations for the next show, and that includes both actors and ideas. By doing so, she would like to meet with all kinds of entertainers and talents, such as dancers, signers, MCs, guitarists and others for contribution. Angel is looking for people that are keen and willing to be committed, as well as having a strong passion to theatre performance like she does.

Contact: angeldrummond2002@yahoo.ca