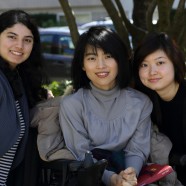 May

01
Tags
Related Posts
Share This
"Behind-The-Scenes": Our Dedicated Interns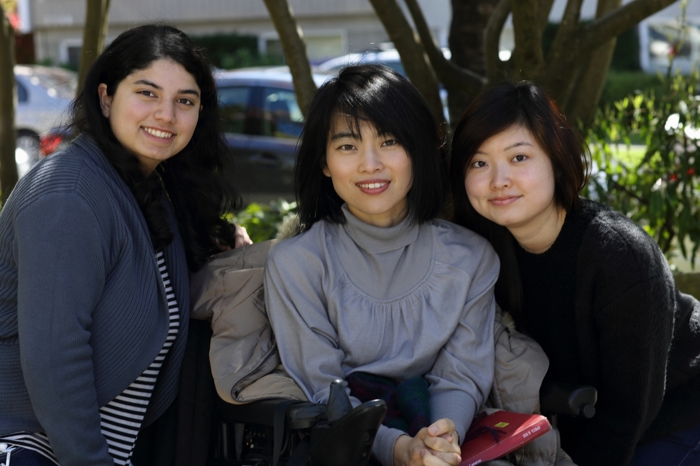 Lauren, Keiko (Editor-in-Chief), Joyce
                                                                     Photo: Noriko Nasu-Tidball
"I am always inspired and in awe at their dedication, determination, and creativity. They are like my children!" – Editor-in-Chief
Lauren MacFarland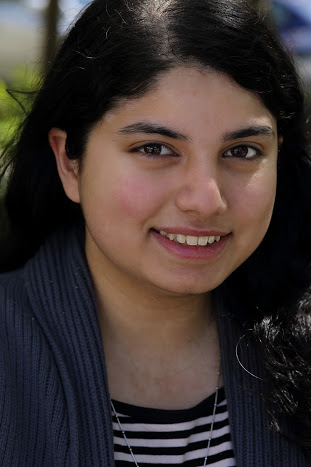 After spending the last few months interviewing and writing about some amazing people, it feels strange to talk about myself! I'm a third-year undergraduate student at UBC, currently majoring in History (which is a lot more interesting than most people think it is!), a staff writer for the Kerrisdale Playbook and occasionally I knit. I love studying the past and how it connects with the future, looking at how we went from sitting around in fires in caves to sitting around laptops in coffee shops. Knowing where you come from is so important to figure out where you're going to go, and knowing the history of a place is the only way to understand the world around you. I've lived in India, Dubai, Panama, and now Vancouver, a city with such a rich story to tell, but still so young, and it's incredible to think that I'm a part of that.
Kerrisdale is a beautiful neighborhood, but before this year, I'd never really stopped to pay attention to it. The bus from Richmond to UBC (which I spend more time on than I do in any actual class) passes right through the heart of Kerrisdale and gives a prime view of the little boutiques, the signs announcing little league matches and sidewalk sales, bursts of color outside the florists and a display of macaroons in a café window that are ridiculously delicious. Unfortunately, during my commute I only properly appreciated all of this a handful of times (most of the time I'm asleep).
When I got the opportunity to join the Internship Program at UBC, I confess, I was just looking for something to add to my résumé (being a history major is rewarding but distinctly nerve racking in regards to career options). When I was accepted as part of the team at the Playbook, I had no idea where it would take me. All I knew was that I loved talking to people (I talk too much, actually!) and I loved writing. Those two skills have been grown and sharpened, and for the first time, I've had the opportunity of having articles I've written being read by the public. But aside from that, I've gotten to meet so many talented and fascinating people, with personal stories that might never have been told if a publication like the Playbook didn't exist. From a Doctor to a musician, a principal and an entrepreneur dedicated to preserving BC's natural resources, all the interviews I've conducted have been eye-opening and left me with a new knowledge of the tapestry of individuals that populate this beautiful community.
Besides the interviews and the writing, I've also gained a whole new appreciation for community centers and the people who make them tick. The amount of time I've spent around the KCC attending events and workshops has shown me how much people can come together to share ideas and they've proven that no matter how plugged in we are, gathering together to share ideas will never go out of style.
Joyce Tam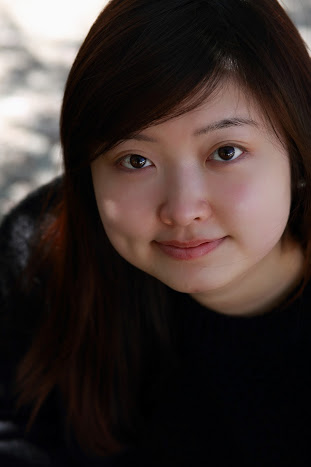 Having lived in Hong Kong, a tiny island in China that is open to the world, I have the chance to study in Vancouver and to gain a more international perspective of the world. Under the free media and robust of journalism, it develops my strong interest to be in touch with online social media including journals and blogging.
In particular, I have a keen interest in community. I understood a community would need to share experiences and transmit ideas to public through connection and communications. From my experiences, community centers in Vancouver, such as Kerrisdale Community Center, would have form this social entity by providing an instrumental platforms to others. This internship has provided me an excellent opportunity to transmit these ideas through my task as staff writer. As being a sociology student in the University of British Columbia, community studies always fascinates me because of the ways how people interacts and how different cultural groups communicate from diverse backgrounds, despite there are ethnicity and gender differences. It was a great pleasure to get in touch with different gallery educators, theatre producers and community facilitators throughout this adventurous experience.
Although others may learn about communities from books or academic journals, my opinion is that you will never be part of a community unless you have a willing heart to branch out. Community is never a community unless you belong to one of them. To me, I will say being active and having a positive attitude are keys within every community. It is not one person's effort but a group of people who are willing to stay together that tends to aim for good results. Not only to consistently having communications and improving for myself, it is also as important to use every bit of our effort to maintain a healthy community for others. By sharing local people's experiences and their life stories could be one way, and I am sure that each of us will find our own channels to contribute to the world.
Eden Kim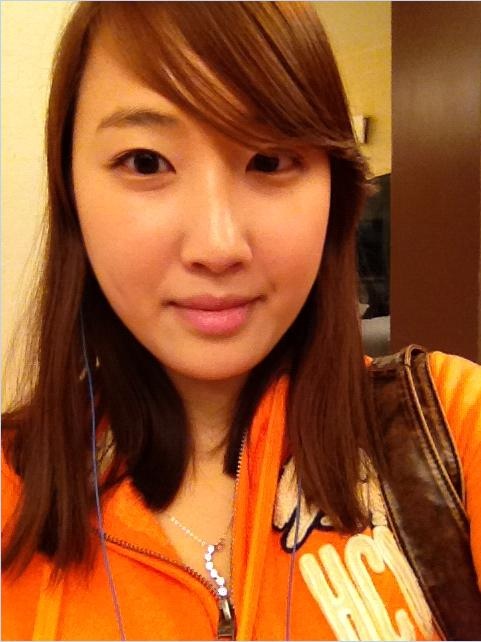 I am a recent graduate from UBC with a Bachelor of Arts degree. I have lived in Vancouver for most of my life, but I was born in Korea. Before I moved into the student accommodation on the UBC campus, I have lived in White Rock throughout my high school years. I loved living in White Rock because it has been such a peaceful place for me and it has allowed me to grow in a culturally different environment with little or no obstacles. While living in Vancouver, I have opened my eyes to the bigger world and accepted my new identity as a Korean-Canadian.
In my post-secondary education, I have majored in psychology and minored in sociology. I believe these two social scientific perspectives have given me the ability to see things beyond ordinary perception and even appreciate what others consider as simple, typical, or usual. After taking a year off upon my graduation, I plan to continue my journey in the social scientific community by pursuing further education in the Master's Degree. Meanwhile, I plan to visit Korea to celebrate my graduation with my beloved family and friends. I also plan to travel around South-East Asia to gain a culturally widened perspective about the world.
I have worked as an intern for KCC this year from January to April through the UBC Arts Internship Program. Out of all the wonderful organizations, I have applied to KCC because I have visited Kerrisdale so many times that it gave me a sense of home away from home. Not only Kerrisdale welcomes new visitors from outer community, but the bondage between locals is very special that it treats everyone with a nostalgic aroma.
I believe communities are extremely important when deciding where to live. A good community encourages the positive relationship between the residents, improves the living conditions by providing the necessities, and let the locals help each other out by sharing a strong bond with another.
Working with KCC has provided me with wonderful opportunities to meet and get to know a lot of people from diverse areas of expertise. My interview with Mr. Todd Ritchey, an addiction specialist and a life coach, has given me a different perspective towards the vulnerable population in Vancouver and has forced me to think about what I can do to help out those in need. Another interview with the local business owner, Michael from Bean Brothers Cafe, has showed me the importance of being honest in the competitive business environment with a good heart towards the customers and locals.
Although now my internship has come to an end, there is no doubt in my mind that I will continue to visit Kerrisdale. I will absolutely take what I have learned in my internship to the real life setting and work environment . Kerrisdale have shown me a true community that is oriented towards its residents and the locals who love their community so dearly.
Lastly, I would like to thank everyone that I have met through my internship and wish them the best of luck throughout the years!