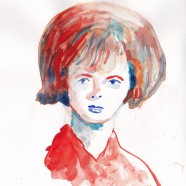 Apr

01
Tags
Related Posts
Share This
Creativity, Community & Continuous learning

A conversation with Monica McGarry

A watercolour portrait by Monica
Interviewed by Joyce Tam

Why does art matter? There is always a romantic view of artists sitting by themselves and being eccentric. This is false. Nowadays these passive images of artists and art do not exist anymore. In today's art world, art becomes an active agent that bridges with other neighbors within communities.
Monica McGarry is our special guest who speaks about how arts could promote a strong sense of community through connection, experimentation and interaction. She was graduated from University of British Columbia with an education degree, and is now an artist specializing in painting and drawing. She is also a photographer and an educator in art. Through educating young audiences from age two to eighteen, she is passionate towards educating people about art. In this process, she uses her own knowledge and gives it back to the community in Vancouver. Being an artist, she also takes this knowledge that she gains, assimilating and expressing these ideas back into her artwork.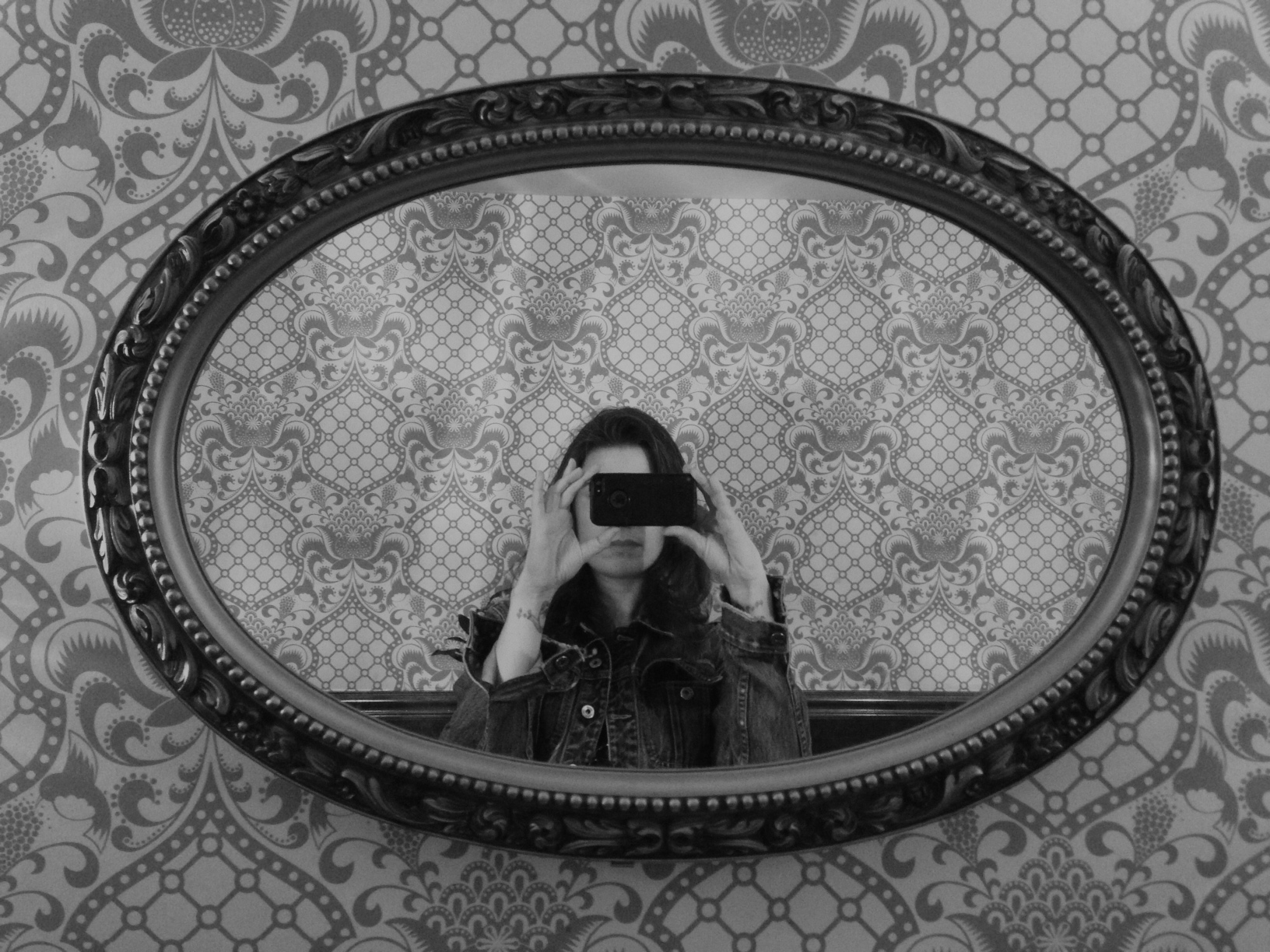 Art is no longer a one-way communication, it is an interaction between the public and the art world. To achieve this goal, Monica has been involved in various events and workshops. Using her life story as a role model, I hope this article would encourage readers in all age groups to recognize the importance of art and community involvements.
"Art is something that brings communities together," Monica said. She has participated in the Vancouver Draw Down project held in May 2012. This event included people from all age groups to make art collectively on the street, and thus to openly create art and connect with other people that share the same goal. Some venues were community centers, galleries with different drawing activities or in other schools.
"It is free and that was a very good channel to engage with public," Monica said. From this activity, participants could enjoy the pleasure of making art in any form, including abstract arts or art in any experimental form. Especially in drawing, it is an activity that lots of adults do not do anymore, or some others become very afraid of doing. Or there is often a misconception that someone tells them that they cannot draw very well. Different artists in the community would facilitate the activities and include as much people as possible. For Monica, she also brought in her partner, some other teachers, parents and other young children to participate.
Monica's mission is to promote community growth through art, because community would not grow in the same way without using our creativity and collaboration. However, the current problem in Vancouver is that the support for the arts is nowhere near as strong as Montreal for example. There are a lack of venues to have art happens. Since there is an imbalance of creativity going on in Vancouver, as well as a lack of community bonding in arts, involvements become highly important and crucial for us to act out.
Monica certainly believes Vancouver has an abundance of community bonding.  Although she feels that a lot of Vancouver's culture is based in recreation and sports, less on the arts.  Nevertheless, there is a lot of creativity happening in Vancouver.  However, it is not an affordable city for artists to live in. Also, the arts community has lost many arts venues (The Waldorf, The Vancouver Playhouse etc.) recently, which seems to dampen the spirits of the arts community.
Talking about her on-going involvements, Monica is working at the Vancouver Art Gallery as an educator that particularly works with students and families. Her responsibility is to facilitate art activities. It is important to start making these connections with art, especially for young children to develop a habit of making art and to educate some of the art concepts in young age. At the same time, it was fascinating for Monica to work in the art world and thus meeting lots of new people. It is a starting place to make community bonding and connections.
"Visual arts is like an antenna to the society and what is happening," Monica said. That being said, gallery could be a demonstration of how art can be multi-curricular and the public can also learn different social issues and knowledge through arts, including geography, science, history, religion and etc. Being an artist and an educator, Monica and her friends are currently working on a collective series of artwork. She thinks it would be a great way to stay connected with a community and involve as much people as they can. Firstly, she and her friends are trying to create workshops for teachers. Secondly, they are trying to reach out the community for elders, adults and young adults and attempt to make good use of the skills that they could bring to the art field.
By giving a bunch of examples of her involvement, still you may have the question of why do art matters? Monica certainly thinks art, or especially contemporary art is about creating a dialogue, a conversation or even interaction that is not really about the critique or aesthetics qualities of a piece of artwork. It could be as simple as visually stimulating that makes you interested in participating. However, people do not have an art background may find it difficult to understand. Monica would agree where it is most important to make your own personal connection with art. It is not necessary to have background knowledge in art; rather it is our reaction and feelings that matters.
On the other hand, Monica emphasize where education in contemporary art should be started since elementary school. Nonetheless, most children are still getting a very traditional art education that focuses on technique or historical references from an artwork. "By the time when they go to art school, they need twice amount of time to let go of the traditional way of doing art," Monica said.
In that case, Monica thinks that art is a never-ending learning process. She is looking forward to improve constantly when she sees others who have the need to get involved. By then, it affects her own processes of creating art as well. From these social issues that happens everyday, she gets these inspirations going on in her own work. "Not one vessel pouring into another vessel. I think that is very old fashioned." Monica said. Since art is now collective and collaborative, people who are willing to learn will be learning from one another together. From working with other art partners, Monica thinks it is no longer about doing it for work. Their friendships have transformed where they also talk about their lives or meet outside of work time. Even though all these artists and teachers come from different backgrounds with different personalities, age groups and religious beliefs, the same goal of art involvements have connected them altogether like family.
Being a successful artist and educator, there are also obstacles and challenges for Monica while achieving this goal. There is a fear to filter herself on the content of what she paints, or there tends to be some hidden concepts that she would be more careful while creating them. Monica became more aware and self-conscious of what she creates, since she is now a role model to others. For instance, she is going to do a series of paintings for The Boulevard Coffee Roasting Co. at UBC, which is a chance to help engaging communities in the coffee shop setting that is about education. In this series of artwork, Monica will address issues of student loan, employment issues after graduation and depict the common belief of artists being jobless in her generation. By raising these social issues, it will become more controversial to show that in UBC that is academic focused and research based university. However, it is important for students, parents and artists to recognize and rethink about these social issues.
In promoting a strong sense of community, Monica thinks, "community is being connected, community is an awareness." By saying that, she continued elaborating where an artist has to be a socially engaged person in order to have that connection happen. To be successful, there are more qualities that stand out for Monica. They are focus, collaboration and dedication. By saying focus, she emphasizes where the idea of creating art could remain as idealistic and for those who like the idea of being involved. However, when it comes to commitment and maintaining this interest in the long run, this art practice could be challenging. It is worth thinking not only what our roles will be, rather it will be how we contribute to the art world in the bigger picture. After we have that interest, collaboration is another important factor, meaning the process of participation in art would work the best through collective work. It can be through working together, sharing responsibilities and realizing that every person's contribution is significant. From all of these qualities above, dedication is as important where we should not feel obligated to do it; rather we have to genuinely enjoy being creative and collaborative.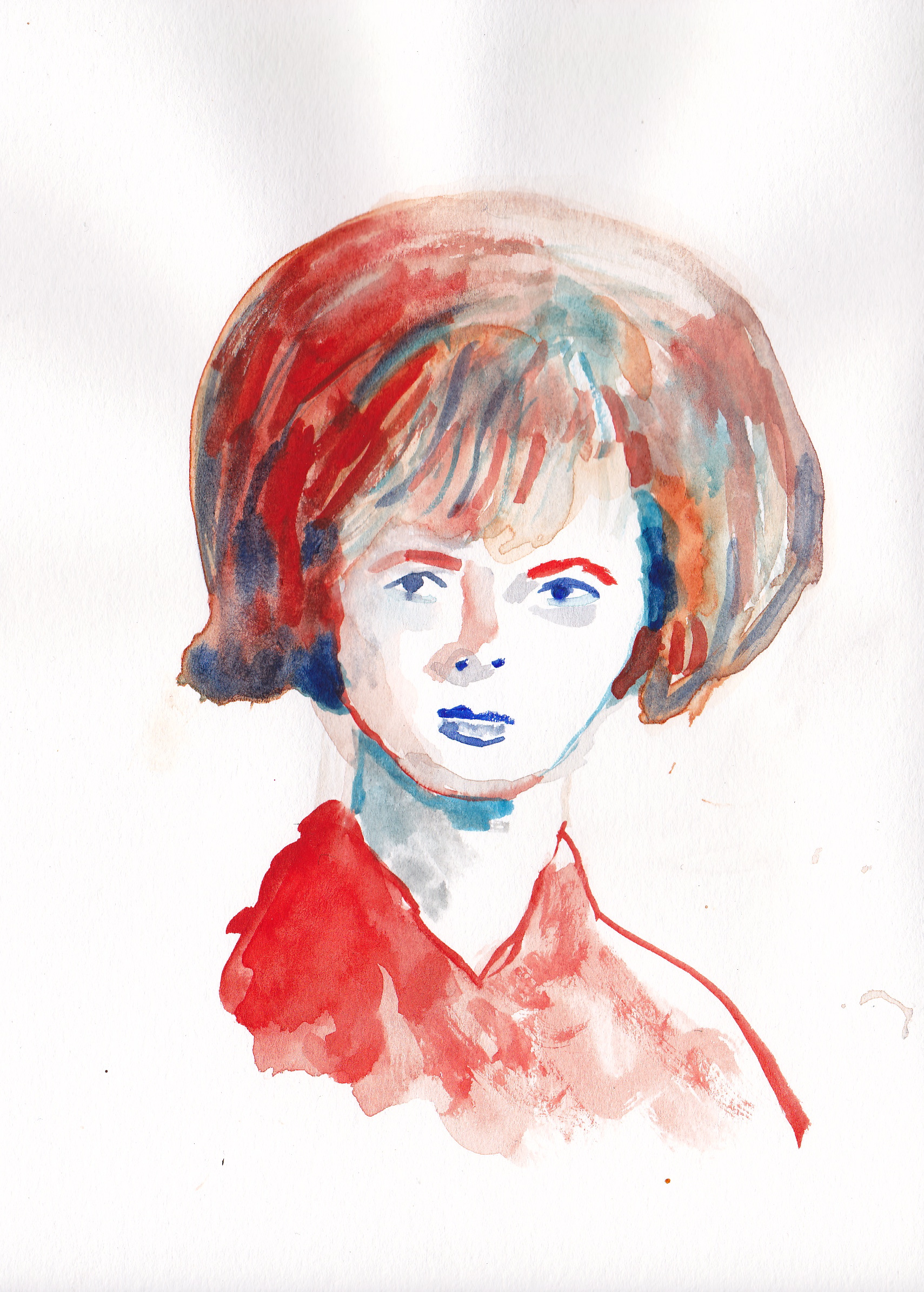 As for future goals, Monica would like to keep this excitement going and to use her creativity to promote community growth; this includes working with both elders and young children. In this process, she encourages all of us to follow through what we have committed to. Community would not exist in the same way through the skills that we all gained in arts. She encourages the younger generation and others who wants to get involved that we should always start with something collaborative with a few people who shares similar interests. On the same ground, it is even more important to maintain our interest, that is to have open discussions and concrete plans to make it work. Moreover for education in arts, she urges that there is a need for education to be multi-curricular and subjects should be less segmented. In order to have a community that is healthy and closely connected, it comes from the effort from every one of us. Stay connected always, there will be something that we can get out from or something that we can even contribute to our communities.