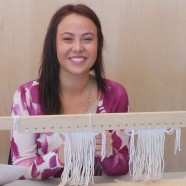 Mar

01
Tags
Related Posts
Share This
Alison Bremner
Alison Bremner – a Tlingit artist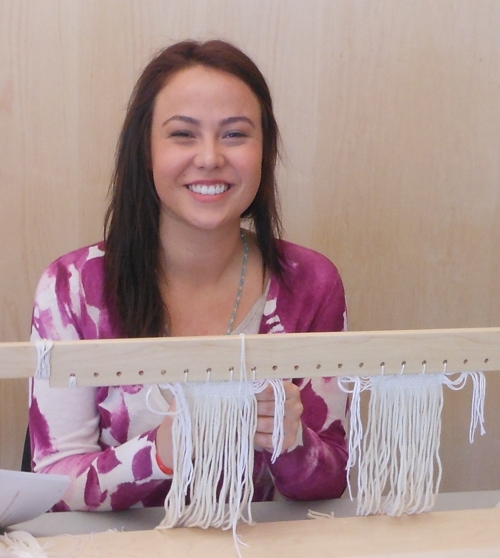 Alison Bremner (K'úwux) is a Tlingit artist born and raised in Southeast Alaska. Bremner is an Owl of the Raven moiety of the K'ineix Kwaan from Yakutat.
In 2009, Bremner participated in a Coming of Age Ceremony; the first of it's kind in over 100 years in Yakutat. It was then that Bremner began to dedicate her life to the Tlingit culture. After witnessing the beautiful regalia at Celebration 2010 in Juneau, Bremner's passion for Tlingit art was awoken.
"Traditional art is not simply art – it is an internal compass, a connection to who we are as people and where we come from."
Bremner creates regalia such as button blankets, octopus bags and hand-drums. Bremner also paints and weaves. Bremner believes that focusing on the positive side of the culture will help it move forward.
"There is a misconception that all First-Nations people are stoic and somber. While there has been much despair in our history, there has also been much to celebrate. I seek to shed light on our native sense of humor. There is nothing quite like one of your aunties jokes". Humor, with an underlying theme of perseverance.
In her spare time, Bremner dances with the Mt. St. Elias Dancers of Yakutat and the Git-Hoan Dancers of Seattle. She also enjoys sci-fi movies and a good cup of coffee.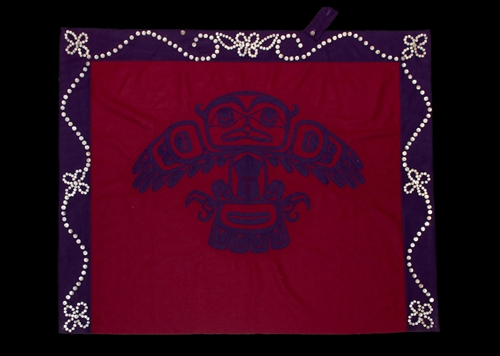 Owl Button Blanket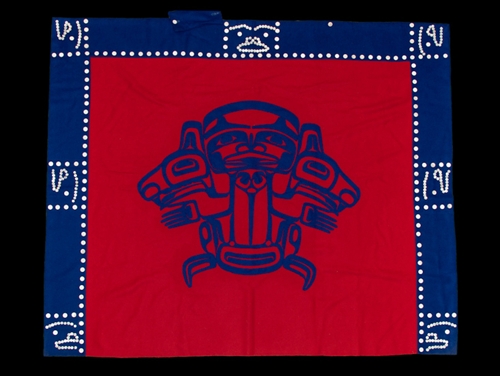 Wolves Button Blanket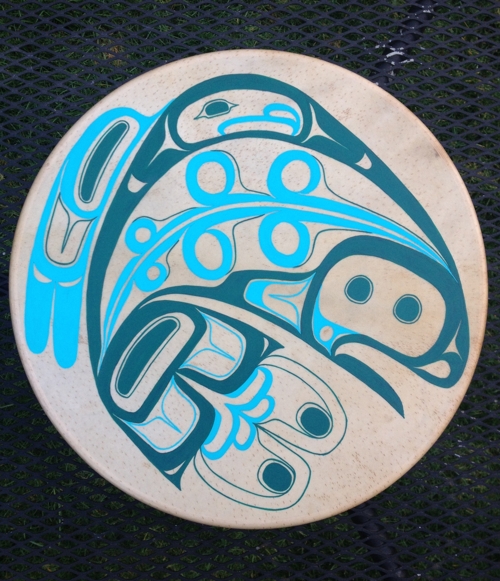 Green Eyed Halibut