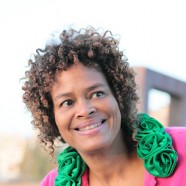 Oct

01
Tags
Related Posts
Share This
Meet Constance Barnes
Vancouver Park Board Commissioner and liaison to the Kerrisdale Community Centre
Interviewed by Colin Booth, Aryan Etesami, Keiko Honda & Barb Mikulec 
Photographed by Noriko Nasu-Tidball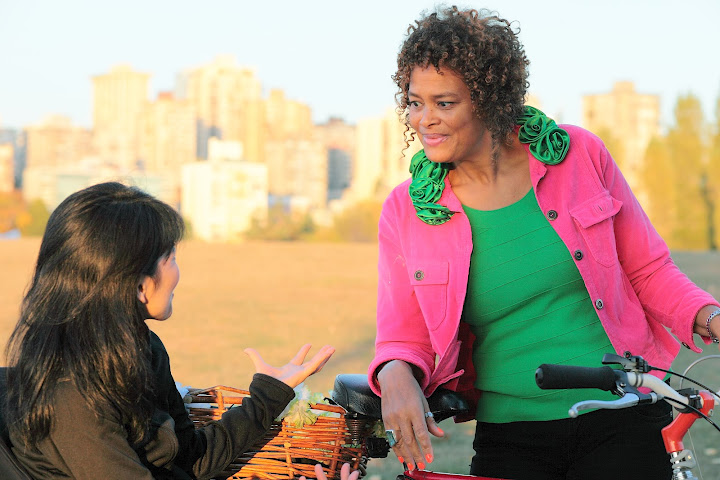 Q1: The KCC is one of three centres that you are the Park Board Liaison, What do you see for our particular community centre in the next five years?
KCC is very unique in the sense that it has great history, a well used library, swimming pool and skating rink. The community is very diverse but very different than the other community center that I advocate for. For instance whereas I am fighting diligently for Strathcona Community Centre to make sure that their breakfast program that feeds up to 200 hungry children daily is funded and acknowledged I also bring the awareness to the Vancouver Park Board that the swimming pool at Kerrisdale is in desperate need of repair and will need ongoing maintenance.
The rink is also a big piece if infrastructure that needs to be addressed. I know that seniors play a huge role in all that you do in Kerrisdale so we need to keep that in mind as we move forward with any planning and programming. I would also like to see more community gardens in the area as it gets families, seniors and youth out working together. I think it is not really my place to say specifically what Kerrisdale Community Center should be in the next five years, my job is to listen to the people that frequent, work and staff the centre and bring those thoughts back to the board and staff.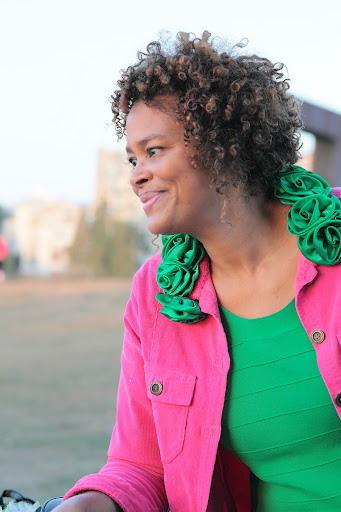 Q2: How can the City of Vancouver help to make affordable, accessible and sustainable early childcare?
Early Care and Learning is one of my main priorities as I feel being 15th in the world when it comes to Child Care is unacceptable. I sit on the Joint Council on Child Care, and am a member of the Coalition of Child Care advocates of BC. I believe that we need to address affordability as well as accessibility. As a Park Commissioner I have learned that at many of our daycare facilities there is a 2 to 3 year wait and this puts great stress on the families in need. I am working diligently to help incorporate the $10 a day plan which is very similar to Quebec. http://www.cccabc.bc.ca/plan/Community_Plan_ECL.pdf. The city is in a position to work with developers to ensure that all new facilities have child care spaces that meet the City standards built into them. We can also look at what existing spaces ie: schools can be used or repurposed for  Early Care and Learning needs.
Q3: What is your view on the Cambie Corridor and protecting the Langara Golf Course from housing and commercial use?
I am not in support of using our golf courses for housing. My job as a Park Board Commissioner is to protect and preserve our parks and green spaces. That being said I think that it is a good idea to revisit how the course is being used and what we could be doing better to build on revenues as well as making sure it is affordable and accessible to the public. Since putting forward the Migratory Bird Proclamation I am now hooked on bird watching! How cool would it be to look at the possibility of opening the golf course to bird watchers during the off season. It would be great for families, seniors and get people outside enjoying the environment around them.
Q4: Do you use the cycle routes and would you like to see them expanded?
Since my only means of transportation is a bicycle I am absolutely in support of the bike lanes and expanding them. I feel much safer when I am in the bike lanes, specifically coming over Burrard Bridge which I do every day as well as biking downtown. I believe it is time we not only get out of our cars but, start building on public transit. We need to  take a very honest look at the environment around us and what we can all be doing to ensure a healthy world for our children's children.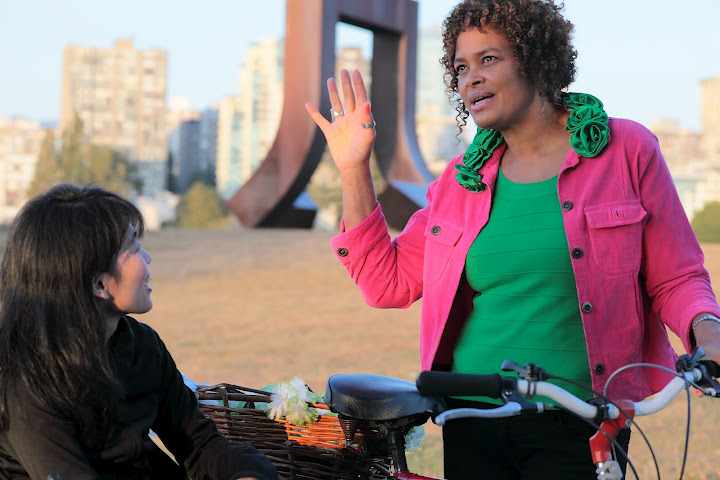 Q5: Recently a study done by the Vancouver Foundation found Vancouver to be a "lonely, isolated place", the study quotes " We found one in four people are finding it difficult to make friends in Vancouver and one in three people are lonely"; how would you respond to that and/or do you find the study feasible?
I do find the study feasible, and sad. The world is changing, computers, social media and self absorption is at a high in my opinion. I can only speak for myself but I try to put other people first and reach out to  much as possible and walk through each day in  positive way. Many times just smiling at someone on the street and saying good morning makes a difference… they usually greet you smile back…easy peasy!!
Q6: What impact did your father have on you, if any, prompting you to become a voice for the little guy?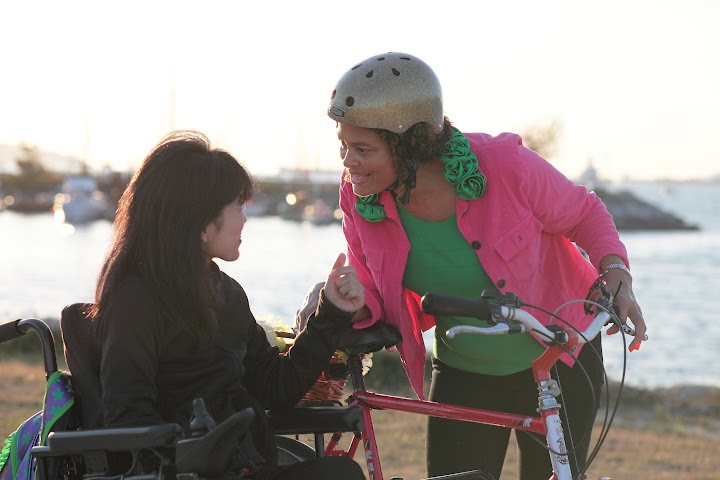 My "pops" had a HUGE impact on my decision to become politically involved! He would always say if you see something that is wrong get involved! If you aren't stepping up to make change you are part of the problem! I prefer to be part of the solution and not part of the problem. It really wasn't an option in my family not to get involved! I take great great pride in my father's work and will do my best to follow in his VERY LARGE footsteps!
Q7: In your previous life, not political that is, what did you do and was your education a factor?
I would have to say being a mother has been one of the most important parts of my life, being a single mom is a full time job all in itself. I now have an amazing 23 year old daughter Dylan and and fantastic 24 year old son Jamo ! My earlier years included studying at Blanche McDonald, I became a runway and print model for many of our top Canadian designers. I was lucky enough to travel to New York and Osaka Japan for World Fashion Fairs. From there I studied acting and am now a long standing member of Actra and the BC Performers Union. I have been in most of the series that were shot in Vancouver including XFiles, Poltergeist, Twilight Zone and Look Who's Talking too. I think that the arts play a very integral role in our lives and can be enjoyed and experienced by all communities in their own unique way.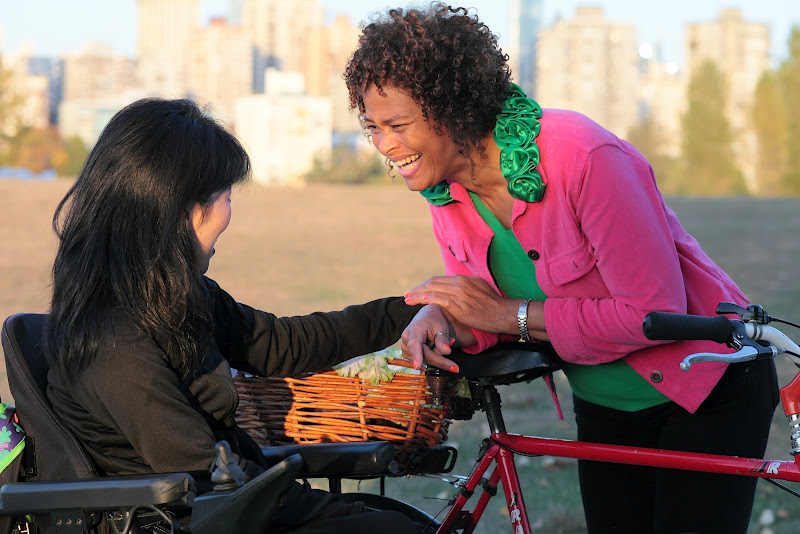 Q8: Being a woman today means celebrating lots of choices……. How would YOU define womanhood?
No matter what your job is, full time mom, CEO, scientist, politician, whatever your heart desires,  woman tackle this world and all that comes with it with strength, patience, love and have the ability to work as a team be open to change, also able to adapt and multitask with a vengeance! I am always mindful and thankful for the woman that have come before me and paved the way for the woman who followed.
Q9: What is your view on the legalization of Marijuana in British Columbia?
I believe marijuana should be legalized, taxed and monitored. It would make our streets safer and the taxes could be used for infrastructures like a new pool and rink for Kerrisdale! The gang activity in my hometown of Vancouver is of great concern to me, as is the open and blatant shooting of late. I believe that drugs play a very large roll in this extremely bad behavior.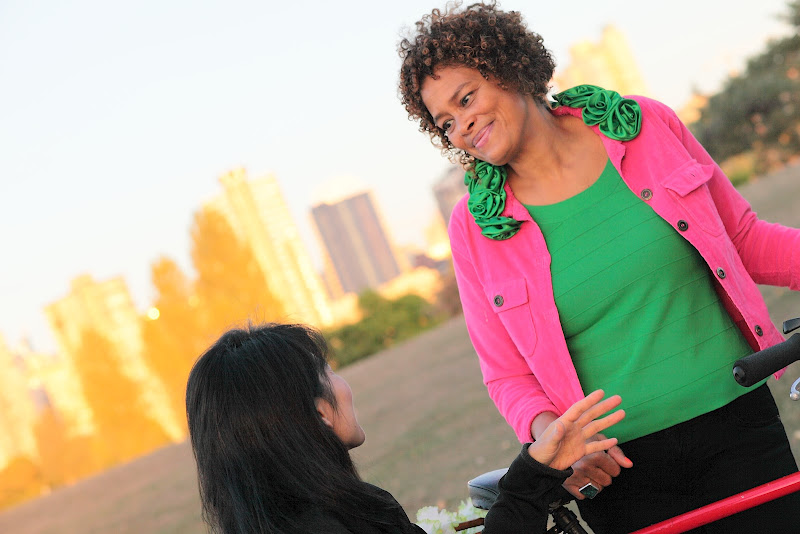 Q10: We now have an Alcohol maintenance program for chronic drinkers, does this make sense or are there less expensive alternatives?
My history is not a secret and I myself have struggled with the disease of alcoholism. I feel blessed that I now have over 3 years of sobriety and work a strong program. This was a very costly venture for me and it was not covered by my medical. I feel that we need to look at this disease as just that…a disease. The perception that alcoholism only affects people in the downtown Eastside in unfair, this is a much more widespread problem and it affects people of all ethnic backgrounds, economic abilities and lifestyles. I believe we should look at our policies when it comes to medical and work on programs, interventions and recovery that is accessible and affordable for all British Columbians.
Thank you, Constance. We all look foward to working together!