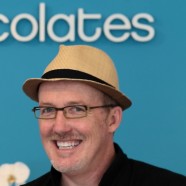 Sep

01
Tags
Related Posts
Share This
The Not-so-Hidden Gem of Kerrisdale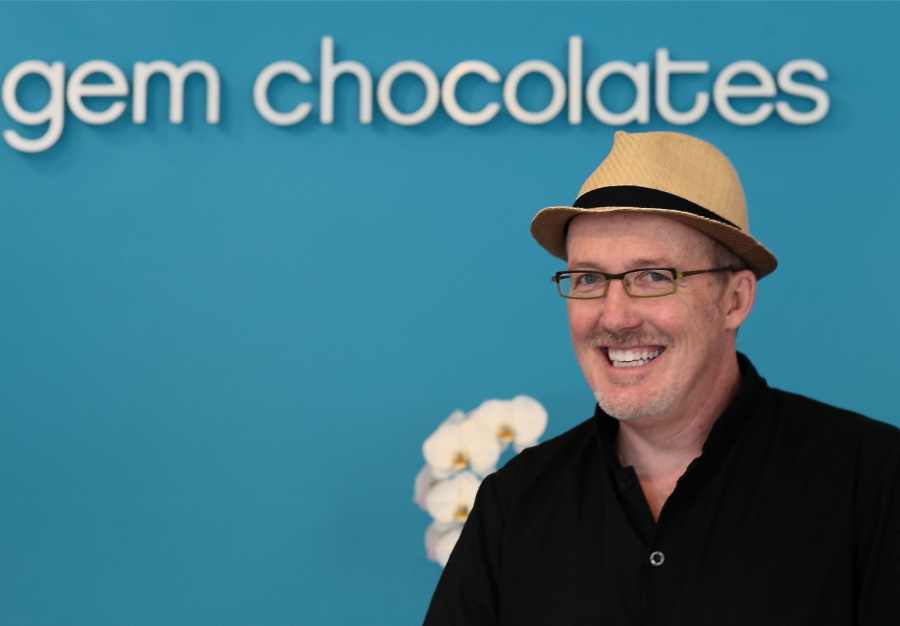 Interviewed and written by Trina Moran
Photographed by Noriko Nasu-Tidball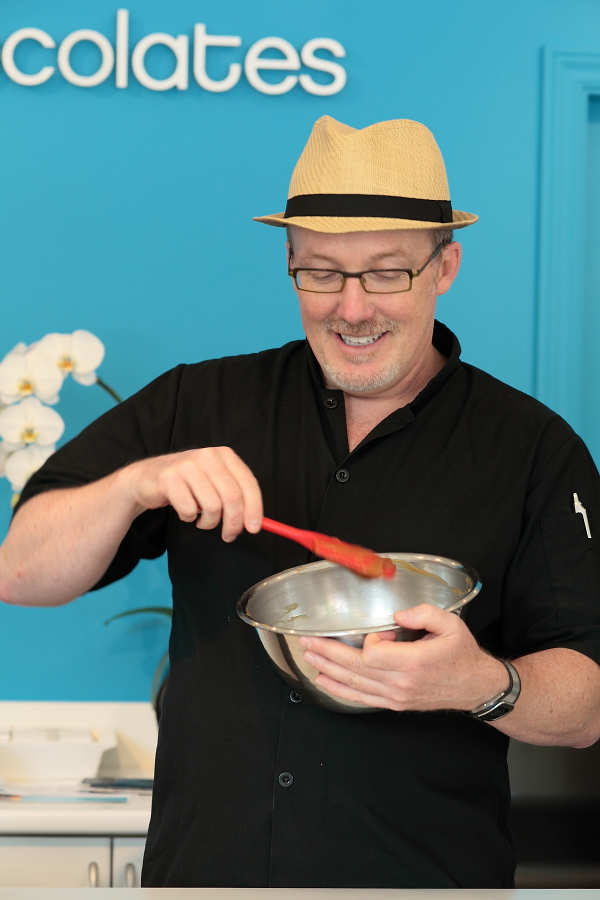 Near the corner of West 41st Avenue and Maple Street lies Gem Chocolates. Radiant in its chic white and deep sky blue hue, this artisan chocolate delicatessen is owned and run by foodie and chocolatier, Glenn Knowles. Behind the counter Glenn is accommodating, approachable, and is a wealth of knowledge about each and every product in store. Whether he is behind the counter constructing an original Gem collection for a customer, in his candy kitchen crafting award winning caramels, or simply making the best hot chocolate of you will ever taste, Glenn is a chocolate mastermind and his creations are so delicious they could be criminal!
                  Gem Chocolates opened on December 19th 2011 and quickly thrived under the Holiday demand for sweet treats as presents. Previously Gem Chocolates was only available through third parties and online. Today, Gem Chocolates is proud to say that it has settled its roots in its Kerrisdale location and has already gained numerous regular clientele. As well, Gem Chocolates has shipped chocolates as far as eastern Canada, Florida, Virginia, New York, California, Japan, Hawaii, and Brazil.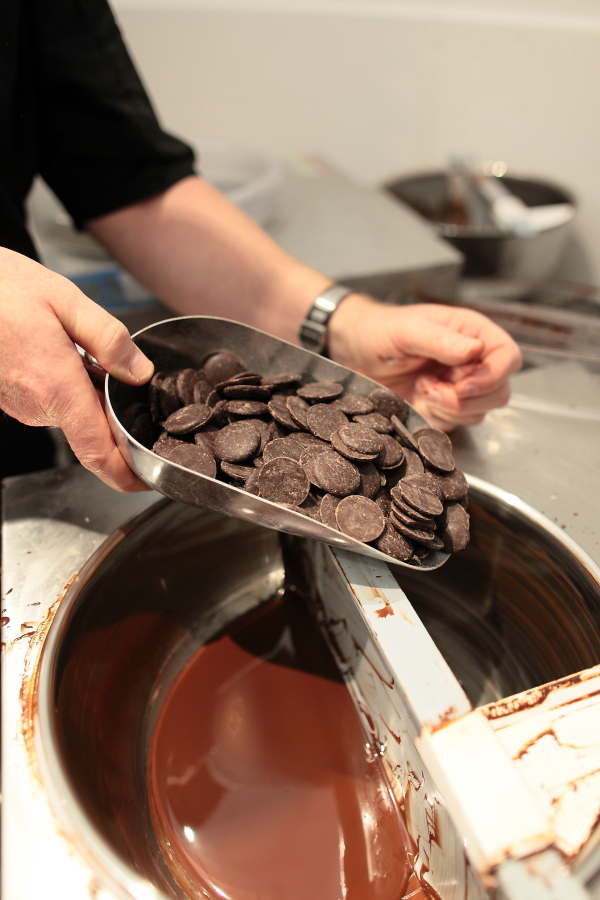 After many years of working in finance and securities in both Canada and abroad, Glenn felt that he had to pursue another passion in life. Glenn notes that he was always a foodie and was interested in the culinary arts. After learning of an online chocolatier school, École Chocolat, (http://www.ecolechocolat.com/chocolate-program.php), Glenn found his passion: Chocolate. Needless to say, after much practice and recipe perfecting, Glenn was on his way to being one of the top chocolatiers in Vancouver. When deciding to become a commercial business, Glenn spawned the name 'Gem' in congruence with his two children: Eamon and Madeleine.
Glenn's chocolates consist of organic, fair trade, rainforest alliance, and authentic Belgian chocolate with the cocoa coming from the Dominican Republic. There are no oils, extracts or preservatives used. Therefore, all ingredients are natural with no artificial flavouring. Glenn notes that each chocolate that he creates targets at least two parts of the palate to generate a genuine gastronomic experience with every bite. Glenn is also extremely particular with the ingredients and the types of chocolate that he produces. From the Caramel Crème (silky caramel with sea salt), to the Frost (grapefruit), to the Conquistadores (spicy chili), Glenn is adamant about the ingredients he uses and the types of chocolates he produces. 'Since I need to taste it regularly, I only make what I like', he adds as he graciously shows me his collection of chocolate creations along with a few samples.
Glenn stops at nothing to get the quality ingredients for his chocolate. While ordering authentic Belgian chocolate from Belgium, Glenn also purchases local organic teas, organic fruit from local markets (for purées), orders vanilla beans from Madagascar, locally-roasted coffee from Brazil, and gelato from a local gelateria on Commercial Drive.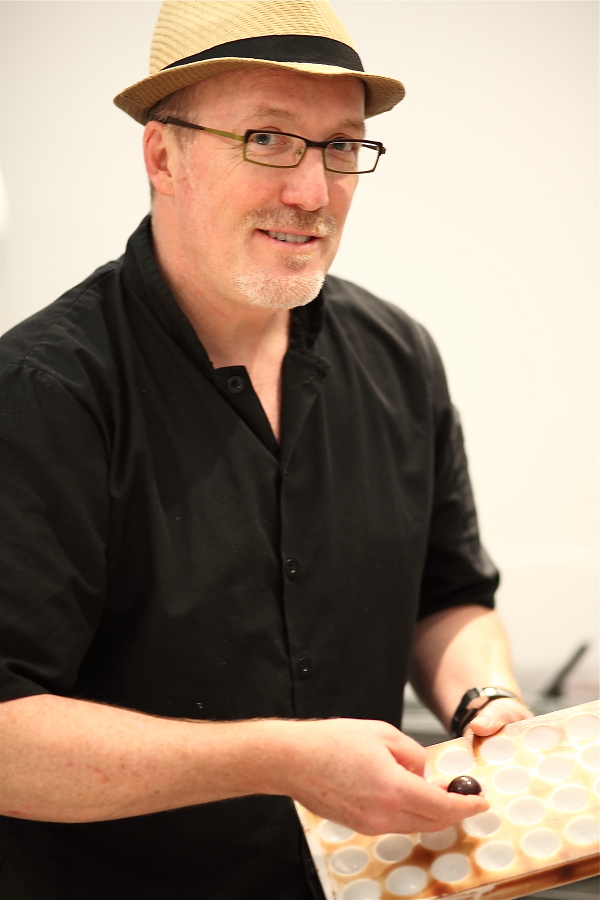 All of the chocolates are handmade by Glenn and his helpers at Gem's Chocolates. All of which are artisanal, made in small batches, up to one hundred and fifty pieces at a time. Glenn describes the chocolate making process as a multi-stage process including: shell making, filling (with ganache or caramel), and then capping/sealing. All of which takes up to two days elapsed time on average.
Glenn has also competed in several chocolate and caramel competitions and has already won more than a dozen medals. Recently he competed in the 2011 International Chocolate Salon in Chicago and won nine medals including a Gold Medal for Best Packaging along with five Silver Medals and three Bronze Medals. As well, Glenn competed in the 2012 International Caramel Competition in San Francisco where he won one Gold Medal and two Bronze Medals for his CrèmeCaramel and a Gin & Tonic Caramel. Being the only full-time chocolatier at Gem's, Glenn admits he has to limit his participation at competitions in order to still keep up with regular product demand. As of right now he is training two apprentices, but he still oversees all aspects of production, management, and administration for Gem's chocolates.
When asked about why he selected Kerrisdale to start his first store Glenn noted that he felt that Kerrisdale was a desirable location with the right demographics. He describes the Kerrisdale community as 'people who appreciate quality' and has found his clientele here to be very complimentary and supportive. Since day one, business has been good and growing for Gem's. After a taste of one of Gem's creations it is easy to understand why the locals flock to his shop.
Aside from catering to just chocolate aficionados, Gem us also a coffee and gelato shop. Equipped with a full espresso, coffee, tea, and hot chocolate menu, Gem is the perfect place to stop for coffee, cool down with some gelato, or purchase the perfect present. Or, all of the above. Gem Chocolates also participated in Vancouver's annual Hot Chocolate Festival and featured a new palate pleasing creation each of the four weeks. This year's delightful inventions included blueberry, and raspberry cheesecake gelato served as a hot chocolate affogato. All of Gem's hot chocolates are made from real chocolate in steamed milk. Definitely a must try!
As for the future, Glenn plans to expand his business in the short term. But for now he has his hands full at the moment with corporate events, weddings and planning for the upcoming busy holiday period at year-end. Overall, Glenn is passionate about the new career he has created for himself and is very much excited with where it will lead him. He is exceedingly thankful to the Kerrisdale community for their support and interest in his chocolates and is overwhelmed with the kindness and pleasantries Kerrisdale has shown to him since December 2011.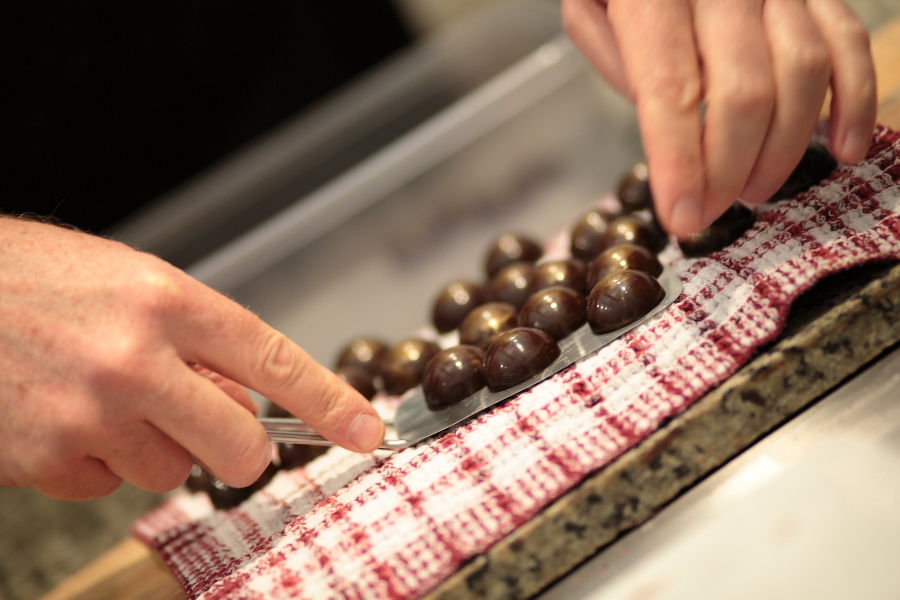 Latest creations by Glenn have been to please spicy palates of all sorts that include the Cha Cha (cherry & chilli), Lava (spicy dark), Conquistadores (spicy chilli), and Masala (Indian spices), as well as season specialties like Basil (fresh sweet basil), Goiaba (guava & banana). Among the customer favourites are his signature Caramel Crème (sea salt caramel), Berry Blue (blueberry), and Lava. When asked to pick his own personal favourite, Glenn was unable to commit to just one. Exclaiming that it 'depends on the day [and his] mood'.
At the close of my interview with Glenn Knowles, he outlined the health benefits from eating chocolate. Noting that cocoa and dark chocolate lowers blood pressure, reduces stress, improves the cardiovascular system, and is a natural stimulant to make one feel better and happier. Mind blowing fact from this article: Gem's chocolates have less than 1 gram of sugar in the ganache per piece, adding to their rich chocolate taste without being sweet.
Overall, Glenn Knowles is exemplary as being someone who followed his passion to see where it would lead him. Fearless of whatever outcome that would meet him. Glenn pioneered his own way into a refined industry and made a name for himself (and won a dozen medals to boot). Proving that it is never too early or too late to explore passions in one's life. Thanks to the supportive Kerrisdale community and the people who happen to stumble upon this diamond in the not-so-rough neighbourhood, Gem Chocolates has defined itself as being a beacon of the boutique businesses that are unique to Kerrisdale. Be sure to stop by the white and blue shop on West 41st and Maple Street. You'll never know what delectable treasures may be in store for you. [[]]