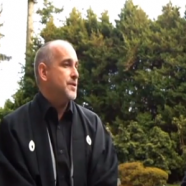 May

01
Tags
Related Posts
Share This
The Secret to Being a Great Musician
The Secret to Being a Great Musician
Kevin Olafsson, a master teacher of Japanese tradiational Koto and Shamisen music, revealed how cross-cultural experience was a great foundation to expand his art and to deepen his understanding of musical masterworks and tradition.  Being a native Japanese, I was not only blown away by his Japanese-like demeanor but also by his great soulful sounds. My hats off to him! ~ Editor-in-Chief
About Kevin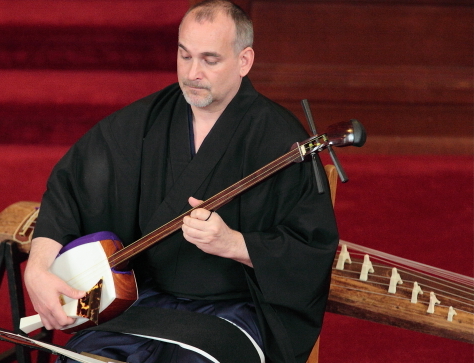 In 1988, Kevin left Canada for Japan and began koto and shamisen lessons as a member of the Souchiku Kai, a school under the direction of Takemura Aiyako.  In 2000, he left Tokyo for Honolulu to begin graduate studies in ethnomusicology at the University of Hawaii at Manoa.
His research focused on the Iemoto Seido.  He was a Graduate Assistant in the University of Hawaii Music Department and taught the shamisen portion of the Koto Ensemble class.  He has been heard on Hawaii radio as a guest on Barbi Wong World Notes, and the late Glen Grant Japanese Ghost Stories as well as on TV KHON morning show.  He regularly taught and performed both koto and shamisen and guest lectured at the UH music department.
Kevin is especially proud of the University Laboratory School Japanese music ensemble, which he founded in co-operation with the Kimono Culture Class.  Most recently he has performed in Vancouver for the Japan Canada Relief Fund and conducted a lecture workshop at Quest University.
Photograph by Noriko Nasu
BONUS!! Come Meet Kevin and Try His KOTO Workshop! Recommended for all ages!
When: May 20, 2012, Sunday, 2pm-4pm
Where: Kerrisdale Community Centre
For Registration:  https://pbregister.vancouver.ca/adet.sdi?activity_id=354719
Complimentary coffee is donated by Bean Around The World