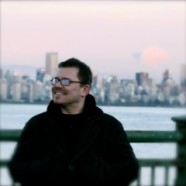 Mar

01
Tags
Related Posts
Share This
Markus Fahrner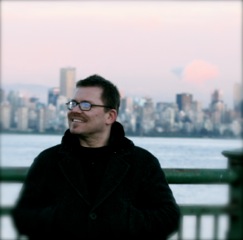 Written and Photographed by Fitnat Fahrner
Markus Fahrner is a freelance Graphic Designer, writer, photographer and Book Artist.
His passion for books and eye for all things design has been a lifelong love affair. He has been a fixture at the Frankfurt Book Fair (Frankfurt/Main Germany) since he was 9 years old and the London Book Fair (UK) since adulthood.
Now that he is Vancouver based; the Codex Book Fair in San Francisco is one of the new arena's for his work. A self professed 'Mac Geek' and letter press enthusiast Markus loves to share his enthusiasm for the arts with like minded individuals. Here is what he has to say about his craft:
"I love the challenges and variety of graphic design. Typography is one of my favorite subjects. It has been a special honor to design the Alcuin Society Canadian Book Design Awards for the past two years. I am delighted to layout the catalogue again this year. The catalogues have been well received and have gained high praise from the public and industry alike.When not working on design projects I produce artist books for my own book art company called Fahrner & Fahrner. We specialize in limited edition books and individual graphic posters.
Fahrner & Fahrner books have been acquired by the Library of Congress, Wash. DC, Victoria & Albert Museum, London, Meermanno Museum Den Haag and the Klingspor Museum, Offenbach to mention just a few. It was fun and a privilege to give a lecture about Fahrner&Fahrner at the Berkeley Museum of Art during the CODEX Book Fair.
"My goal is to bring excellent typography and innovative, fresh design to all my projects. I enjoy providing my clients with professional advice ranging from layout, paper, printing and publishing methods."
Markus in his own words describes himself as "proficient in expressing ideas with the use of Desk Top Publishing software or by taking photographs which I then incorporate into my designs. I am passionate about book design, as a book artist I layout my own books, then print and bind them. I love being able to do every aspect of production from layout to working on a beautiful Japanese binding technique. I find myself engaged in design all the time, silently reviewing billboards, or comparing fonts on menu cards. As a designer it is important to be immersed in the design of your surroundings as good design does not exist in a vacuum. I love working in a team to bounce off ideas and share knowledge but I also enjoy the fantasy of spirit when working alone."
You can see more of his work in his website and portfolio:
http://www.fahrnerandfahrner.com/laughingeye/
http://dl.dropbox.com/u/2784484/Markus_Fahrner_portfolio.pdf
Japanese bookbinding: http://homepages.nildram.co.uk/~dawe5/bookbinding_pages/BB_welcome2.html